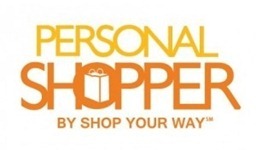 Love to shop? Are your friends always asking you advice on what to buy or where you got something? How would you like to earn money every time someone purchasing something you suggest? Now you can with Personal Shopper by Shop Your Way.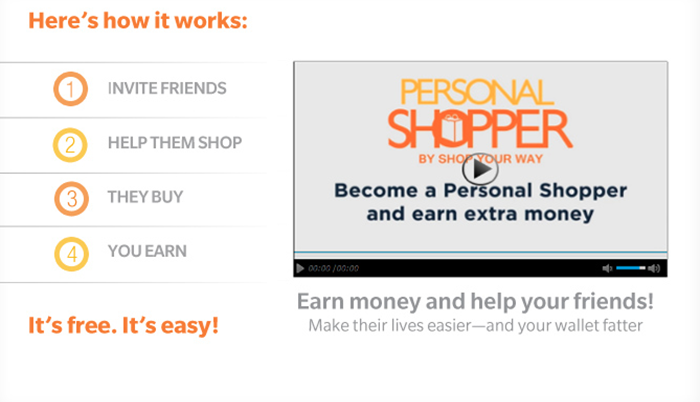 The Shop Your Way Rewards program allows you to earn points while buying things you already need or want. You can then redeem these points online or in store at any of the Sears Holding brand stores (Sears, Kmart, Lands' End, etc.).
Personal Shopper takes this shopping experience to the next level. Now your friends and family can benefit from your love of shopping, without having to lift a finger of their own.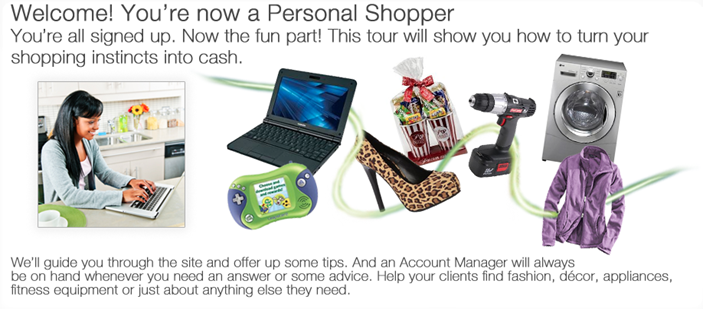 Through the Personal Shopper program you can recommend items or they can ask you to shop for certain items on the homepage. It's kind of like Facebook, but for shopping! Items from Sears, Kmart, mygofer, Craftsman, Lands' End and Sears Outlet can all be added for them to consider. The best part is that the items can be purchased online or in the physical store and still be credited to you.
HOW DOES THE PERSONAL SHOPPER PROGRAM WORK?
Friends and family can sign up as your "clients" (they must become members of Shop Your Way Rewards). Every purchase they make using their Shop Your Way Rewards Number (it's kind of like your grocery store rewards card) as your client gives you 1% back of the qualifying amount. You can even earn additional commission if you invite 20 or more friends who then make purchases.
Once a month you will get paid if your earnings are over $20.
It is easy to set up . You can invite friends from your Facebook, Yahoo or Gmail accounts or just enter email addresses.

This video gives a great overview of the program.
WANT TO JOIN AND START MAKING MONEY?
Click here to request an invite: SIGN ME UP!
Click here to sign up to have me as your personal shopper!

Connect with Sears, Kmart and Shop Your Way on Twitter

I am a compensated blogger participating in program on behalf of Sears and Kmart