Scotch has been a known and trusted brand for dependable adhesive products for years. The new restickable line offers strips, tabs and colored shapes. These offer the same convenience of thumbtacks and sticky putty without leaving behind holes, grease marks or sticky gooey adhesive.
As a parent to two teenagers, we have faced (many times) requests to put posters, magazine clippings and original artwork on the wall in their rooms. As a means to avoid damaging the walls, we started with sticky tack. We soon found (when our teens decided it was time to rearrange their walls) that it left a greasy mark on the wall… therefore still damaging the walls. We then switched to tape and thumbtacks… but we had a similar experience with gooey residue and of course multiple holes in the wall when they took their posters down.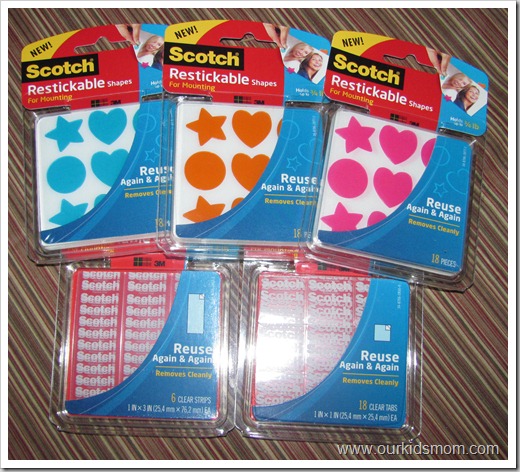 From putting children's artwork up on the breakfast room wall or fridge (now your stainless steel fridge can be accented with artwork again!), to helping your college age child hang photos in their new dorm room, Scotch restickables are your perfect solution. 3M's unique adhesive makes it easy to hang lightweight items like photos, children's artwork, and schedules.
Think outside of the box! These would be great to help hang party decorations like crepe paper, Happy Birthday/Congratulations banners or use them to secure the tablecloth. Just this weekend I used them to hold down the curling edges on my rolling mat while rolling fondant. There are so many uses!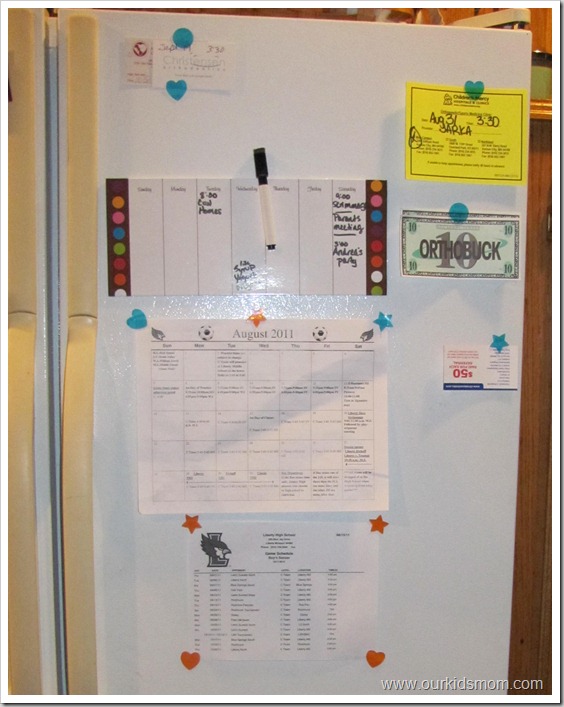 What I love most about Scotch restickables is that they give you the flexibility to remove and restick items more than 10 times, helping save money and time. You simply wash the products with soap and water to restore their stickiness.
Check out the Scotch website for more information!
I wrote this review while participating in a blog tour by Mom Central Consulting on behalf of Scotch and received Scotch Restickable products to facilitate my review and a promotional item to thank me for taking the time to participate."