Sample received. All opinions are my own.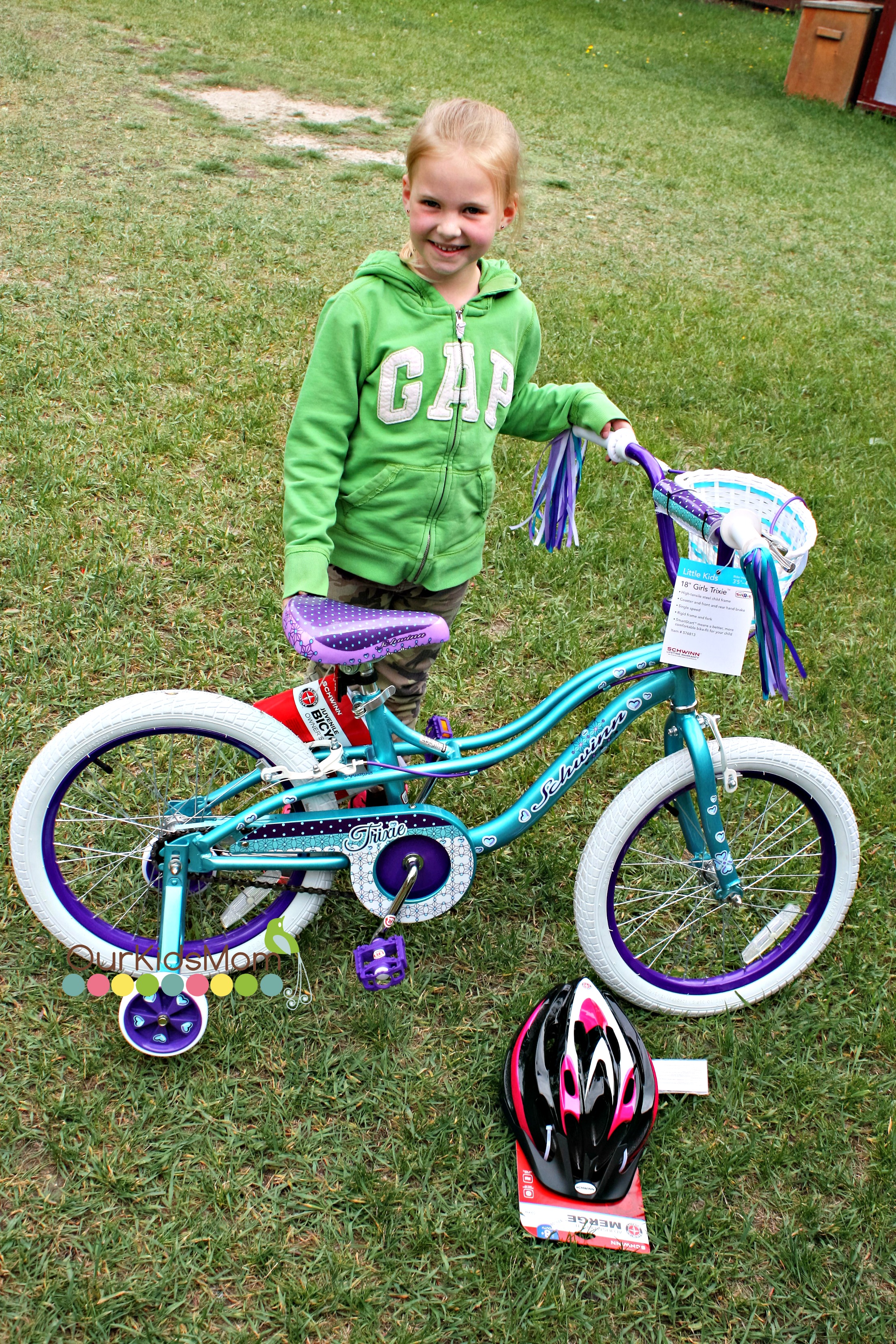 Learning to ride a bike can be a tough skill to master, but once you got it down then oh the freedom you have. Schwinn has a great line of bikes out to make learning to ride easier. There are many bikes for boys and girls ranging from sizes 16″-20″.
Schwinn Smart Start bikes
had our little ones in mind when they came up with the design for this line of bikes. I was sent the
18″ Trixie Schwinn Smart Start bike
for my 5 year old daughter along with a helmet.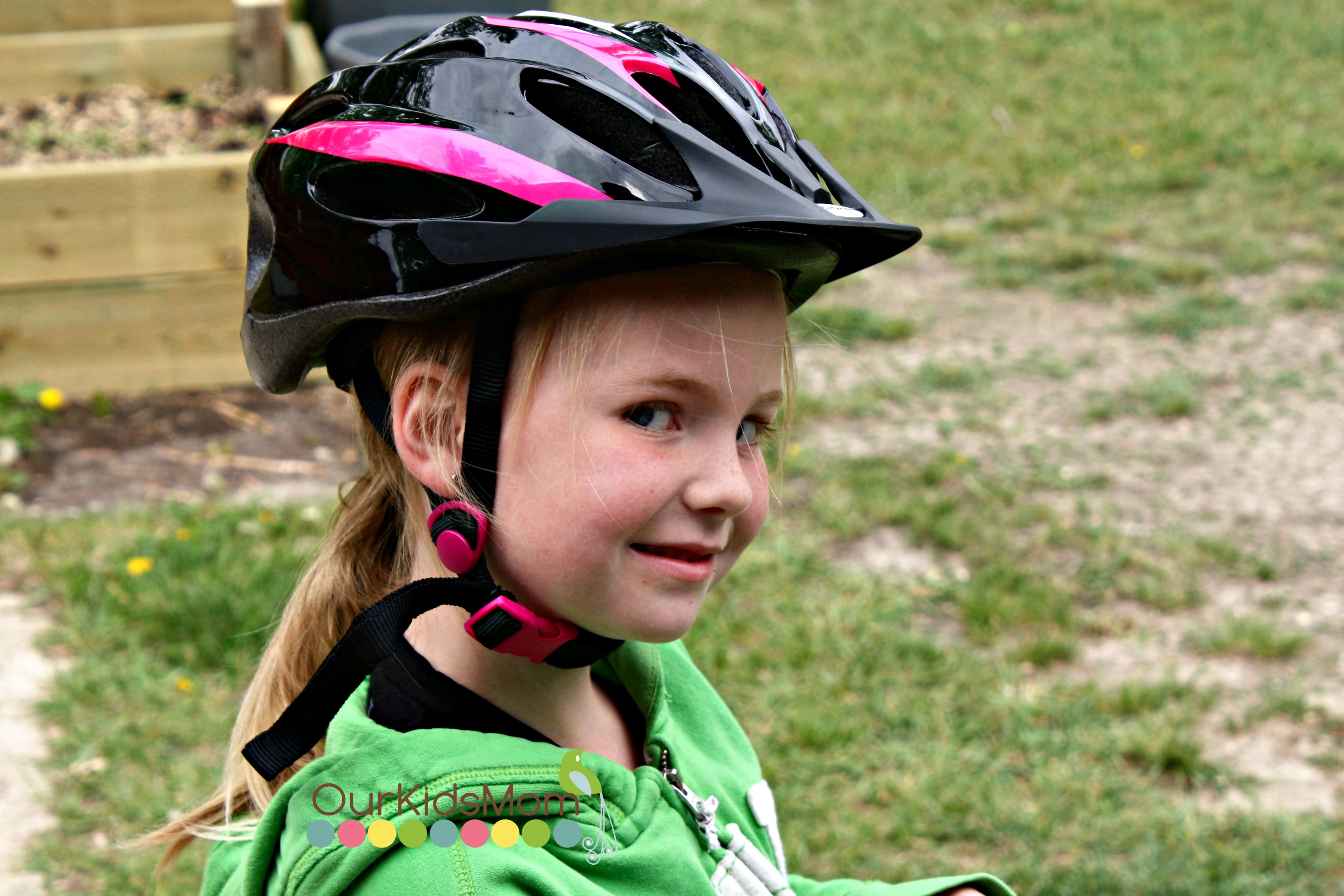 McKenna has finally built up the courage to get on a two wheel bike and ride. She first rode a two wheel at age 3 but lacked the confidence and in the  2 years since has only tried about 5 times without succeeding. We knew she could do it, but she was too scared and worried that she might fall. When the Schwinn Smart Start Trixie bike showed up her eyes lit up and she decided it was time she tried riding a bike again.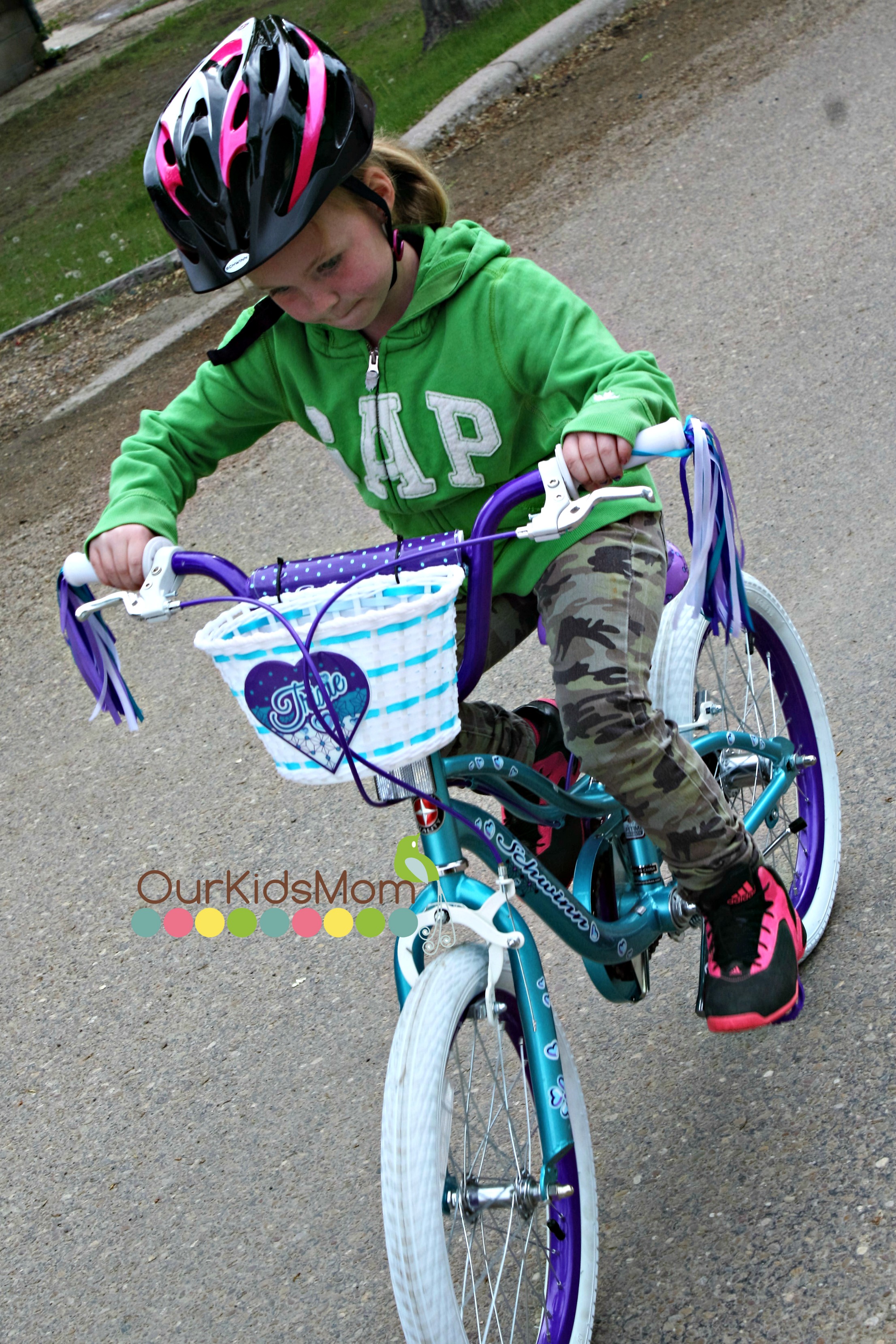 We took the training wheels off and once her helmet was on she jumped on. She has never  been able to start on her own but we knew that she was going to have to figure that out as well. The Schwinn Smart Start pedals are in a narrower position to match a child's hips, in turn it gives them a more powerful pedal start. After many tries, she did it and her eyes lit up with that confidence that she had once lacked.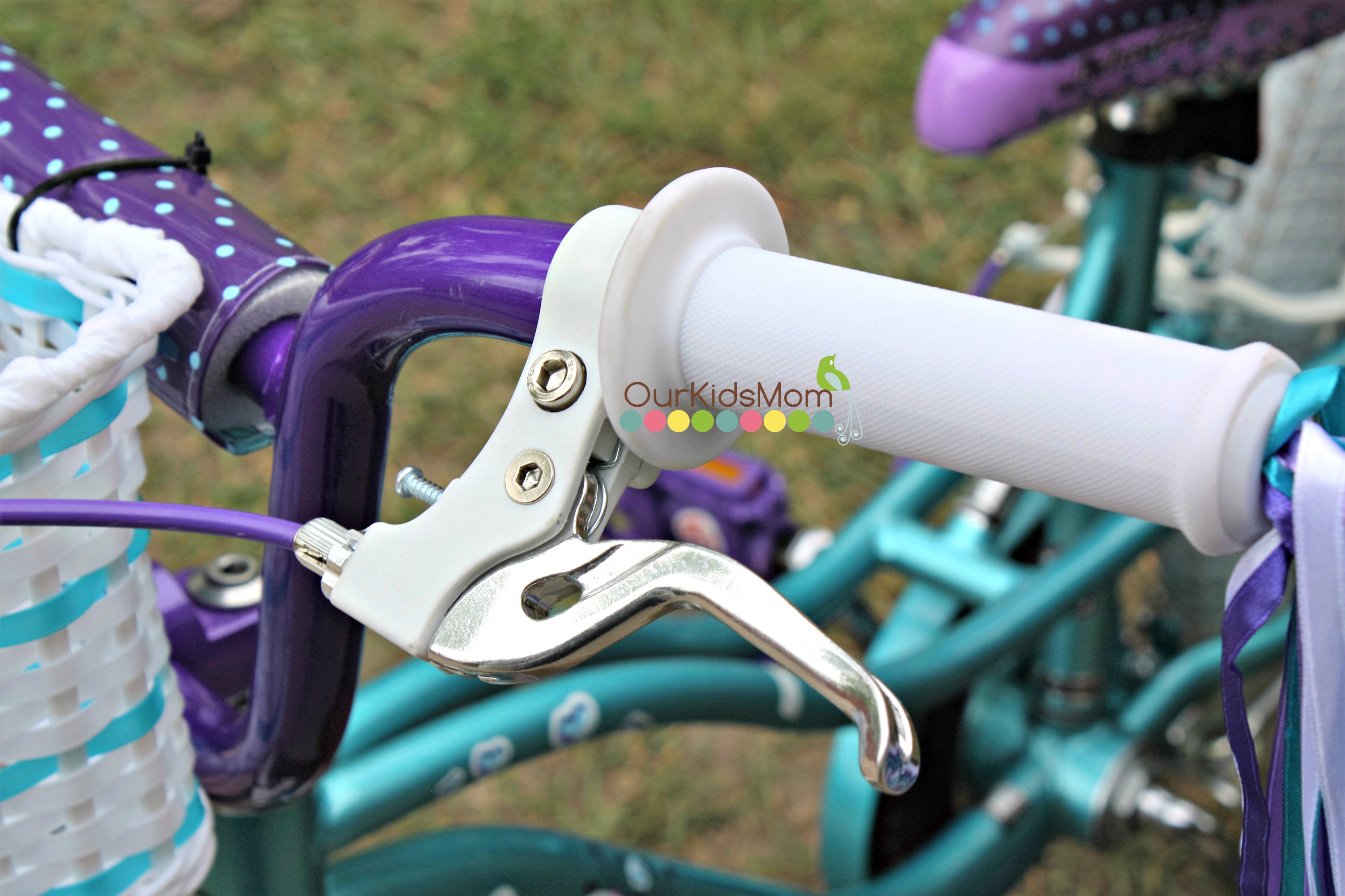 The seat is made to a child's proportion to stay comfortable while riding.  The handle grips are a small diameter for their little hands to stay in control.  The pedal positions are moved forward to give your kids and increased leverage for easier pedaling. The gearing on the bike is made to give a fast start, but once they get going it reduces their top speed which means you can keep  up beside them. We have a hill near our house that always scared her, but with the reduced top speed she goes easily down it with no more fear as she doesn't feel like she is ever out of control.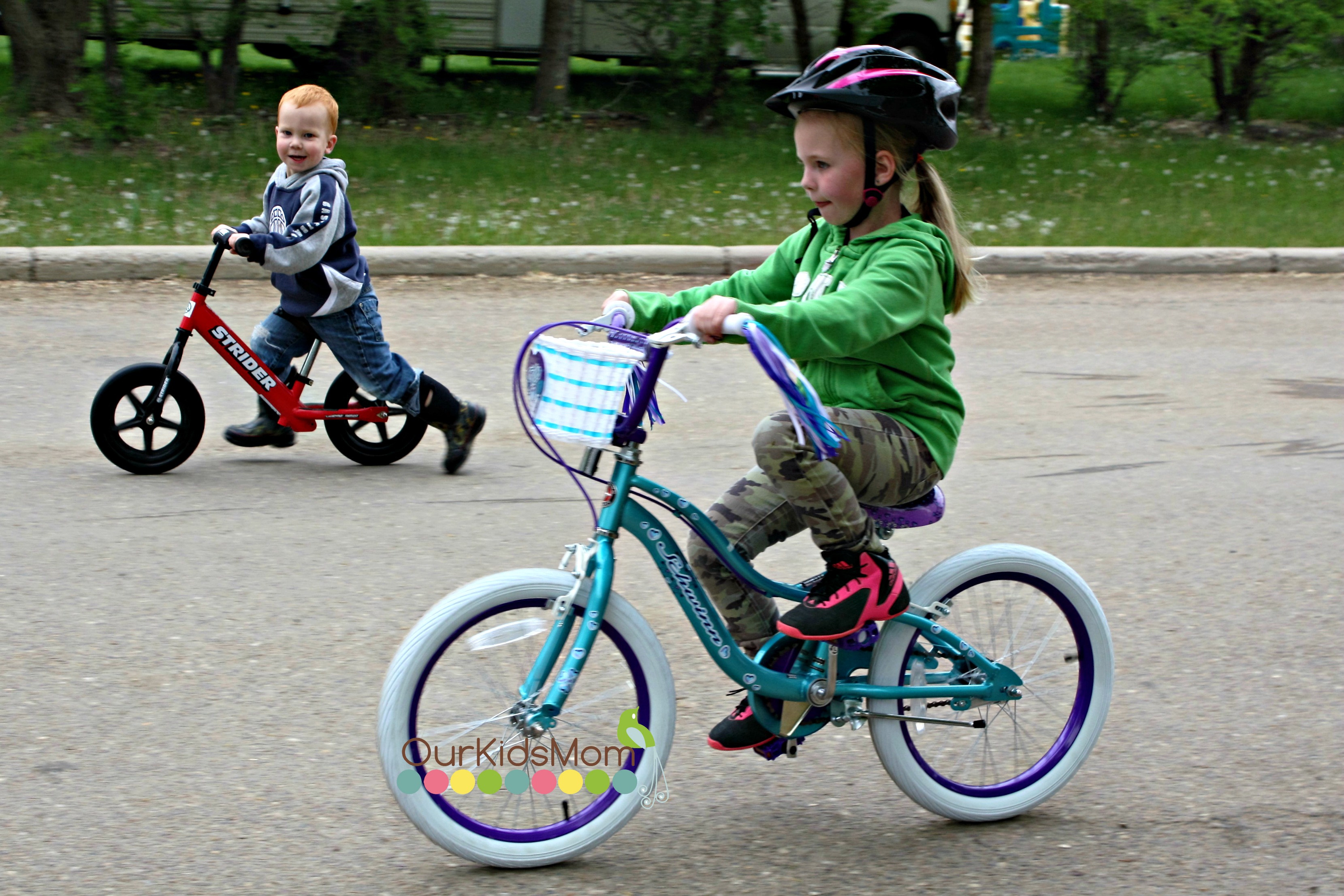 Schwinn has reduced the overall weight of their Smart Start bikes to give kids the ability to stay in control and handle their bike.  Watching McKenna gain confidence as she learned to ride a two wheeler bike on her own has been priceless. Since that first day when she taken off on her own…  we can't keep her off her bike. She asks to ride everywhere and when we are home for the day, she just rides up and down the street.
Head over  to 
www.schwinnsmartstart.com
and check  out the selection they have in their Smart Start bikes. Thank you Schwinn for giving my daughter the freedom for  riding a bike! I also have to add how great the customer service was to talk  to and deal with… for me any company that has great customer service is a company worth investing in.