Sauder Challenge | The Sauder Experience From Ordering to Assembly
This is a sponsored conversation written by me on behalf of Sauder. The opinions and text are all mine.
A couple of weeks ago our house underwent a huge room swap endeavor which left me with one of the bigger rooms for my new office space.
My husband and my oldest helped with the swap and paint jobs that followed… the last step was for me to choose a piece of furniture to work at.
Searching through the Sauder site was very intuitive and enjoyable. I chose to search by space, office, then desks.
At first I was looking for the type of desk that has just four legs and a top. I like how simple they are and I honestly thought I wouldn't need drawer space. I definitely knew I didn't want a desk/hutch combo because I still wanted the room to feel cozy and not "office-like".
Then I scrolled past the Original Cottage Collection Desk in the rainwater finish. I ooo'd and awww'd over this desk for quite some time. I really liked the color.
Then I realized that the color of my walls in the new office were also green.
Sad Panda.
Fortunately, Sauder carried the same desk in another finish, cobblestone.
I could make that work!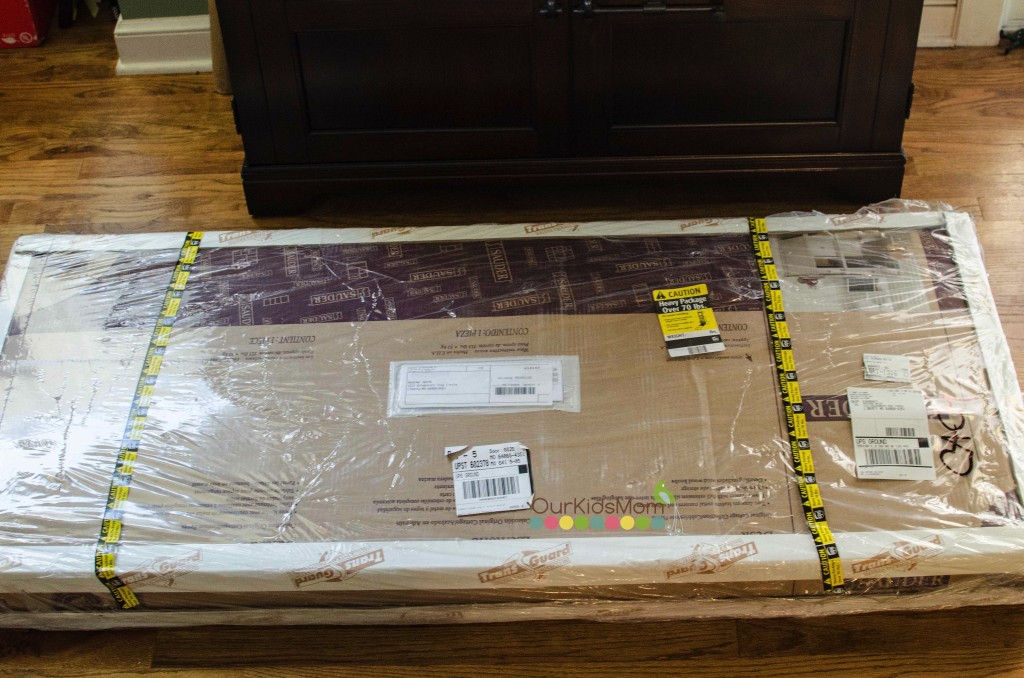 My order was placed and the box arrived in less than a handful of days. It was so heavy that even my husband and daughter combined couldn't get it upstairs.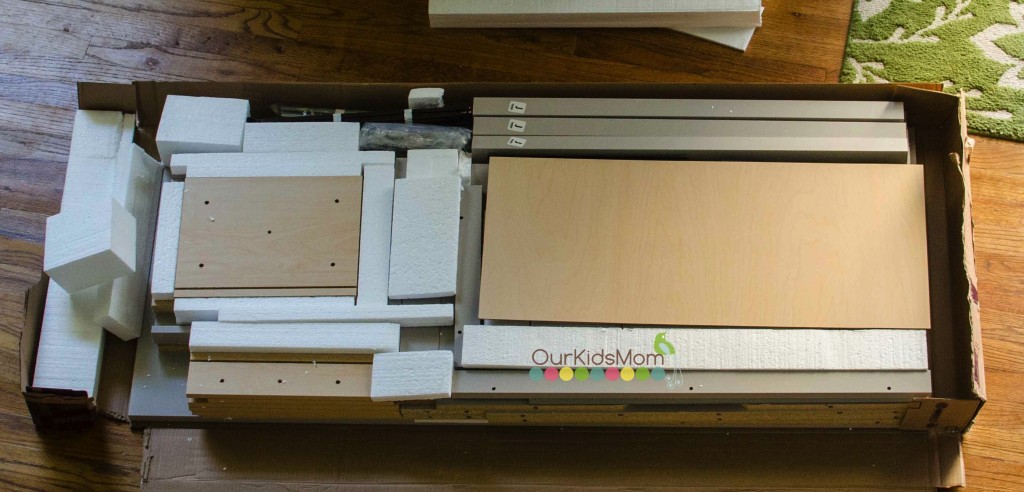 Operation "take it upstairs in pieces" began. It really wasn't a horrible ordeal with three of us working at it.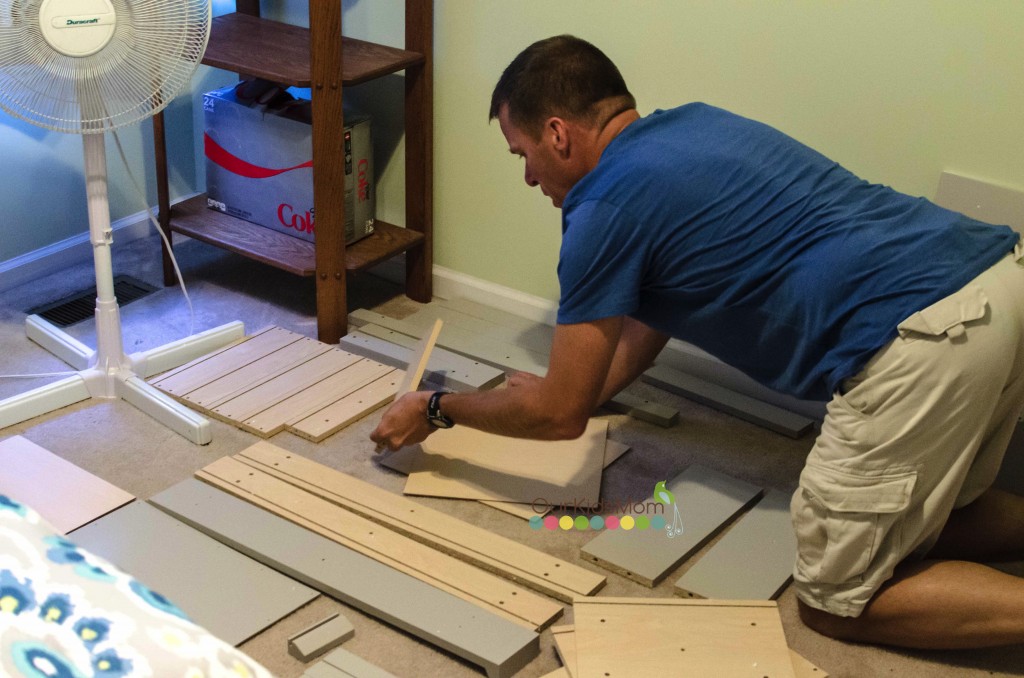 Our first step was to sort everything out and take inventory by comparing parts and numbers to the instruction manual. Some, but not all, of the wood pieces were marked with letters to identify them. We had to guess the identity of the remainder by matching it up to the instruction manual by shape and hole placement.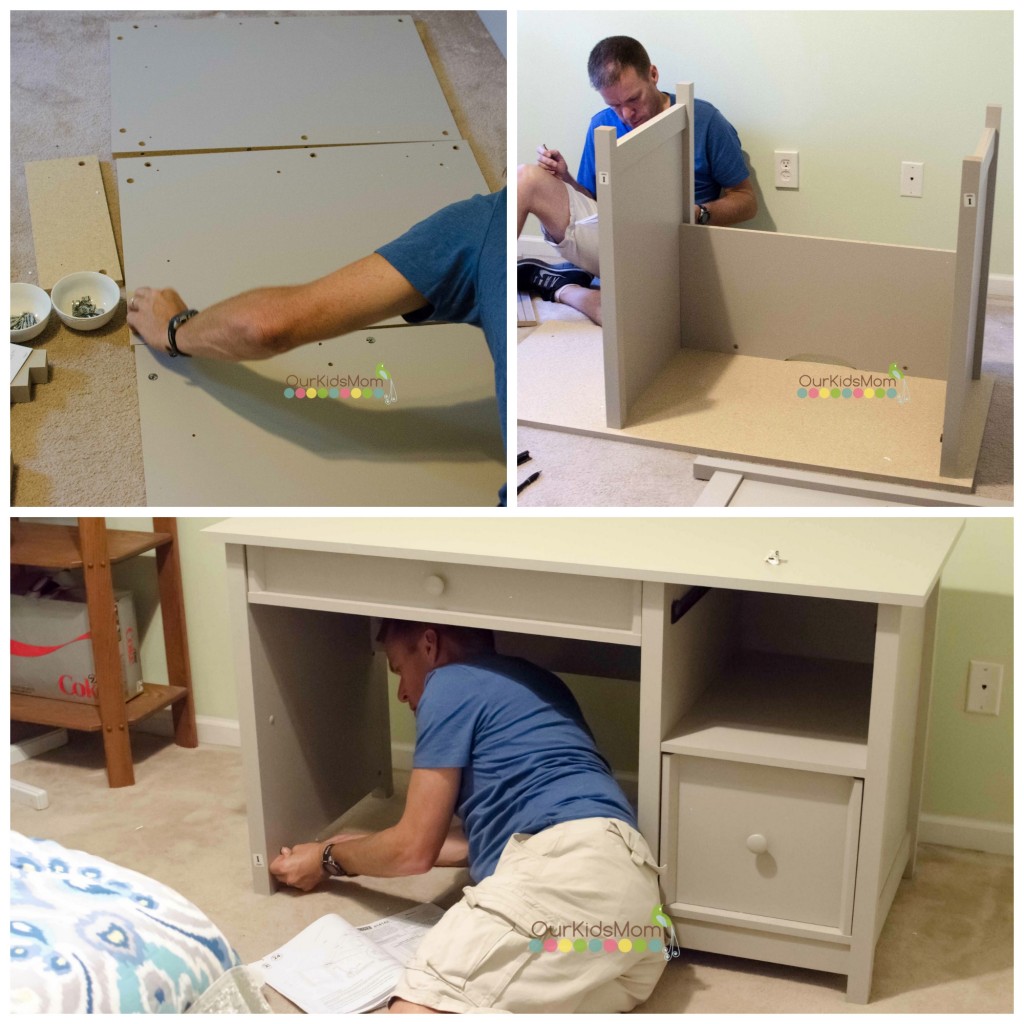 The assembly process went fairly smooth, but mainly because we had 3 people there. We assigned one person to sort the hardware into bowls, another person was the parts finder and then my husband did most of the assembly.
The instructions were nicely diagrammed and written. There were only a couple of times my husband asked me to take a peek to make sure he read it right because the diagrams started playing optical illusion tricks on him.
The entire assembly took a tad over two hours with three people.
Unfortunately the top was damaged from shipping, so customer service will be sending a replacement part.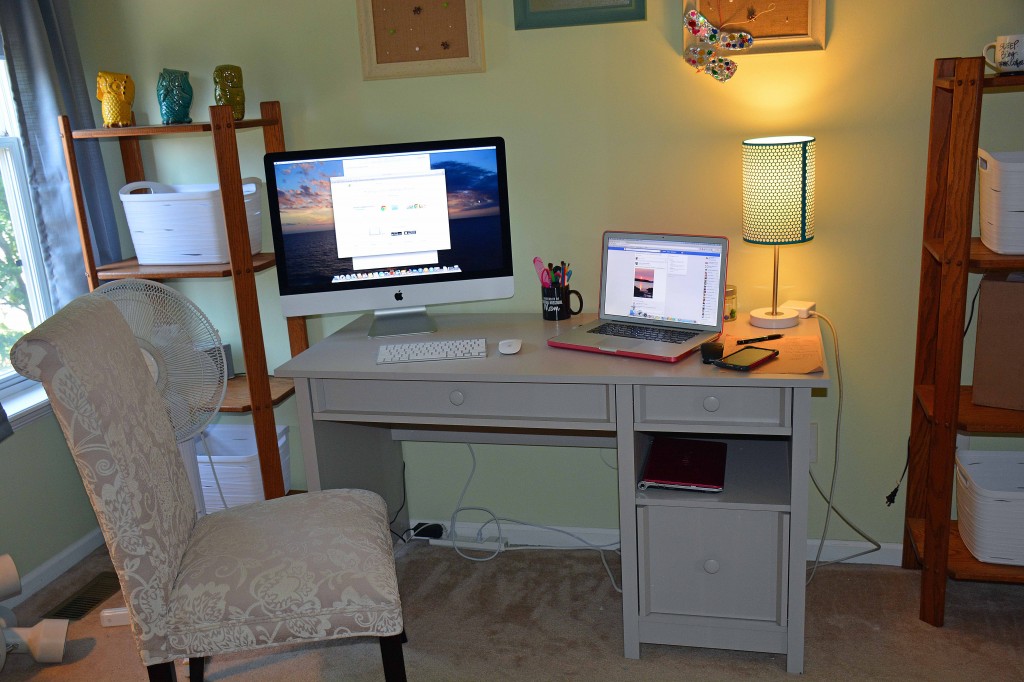 I love the look, feel and functionality of this piece in my new space.
Connect with Sauder:
BUY IT:
You can purchase the Sauder.comOriginal Cottage Collection desk on the Sauder Site.
Do you have any fun "different" ideas for a space like this?
This is a sponsored conversation written by me on behalf of Sauder. The opinions and text are all mine.