Samsung Kids Galaxy Tab E Lite
Sample received. All opinions are my own.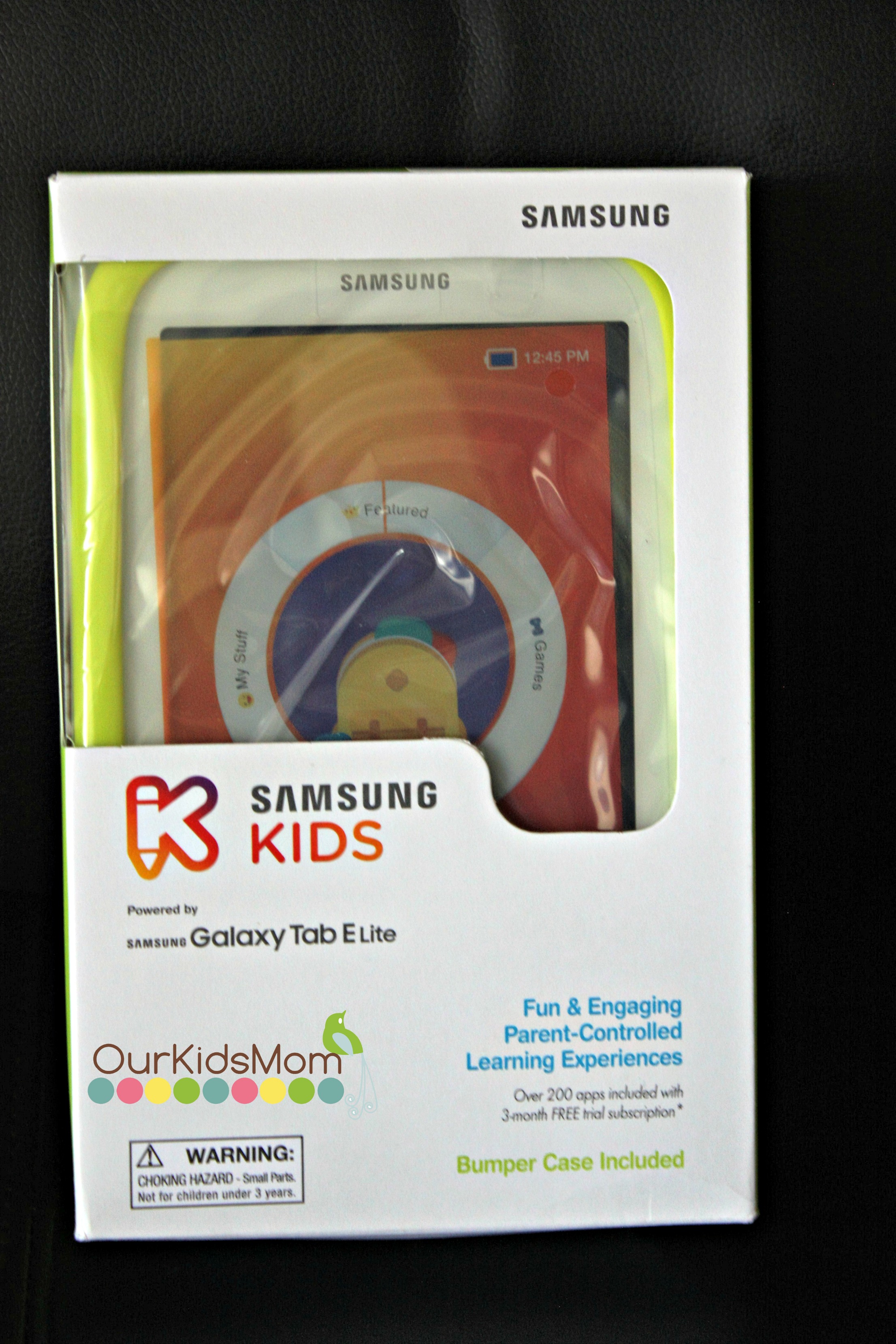 Our family is in the vehicle a lot going back and forth to activities and such, finding some go to things that are small and easy to pack for tiny hands to handle can be hard to find. I was sent the Samsung Kids Galaxy Tab E Lite, the size and design of this little tablet is great for little hands and growing minds.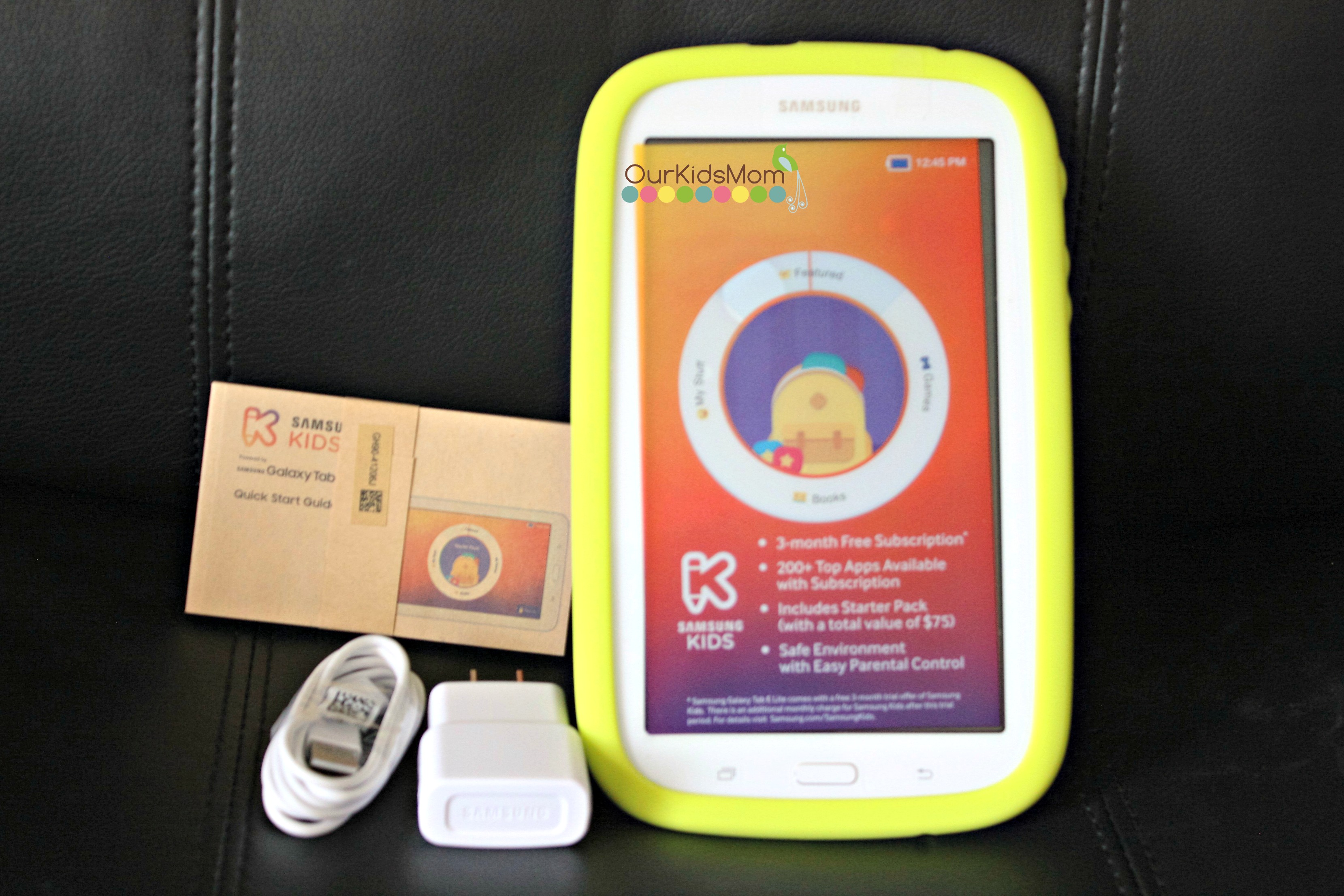 The Samsung Kids Galaxy Tab E Lite is a 7″ screen with a 8Gb memory. It comes protected in a lime green soft bumper case that helps with those bumps and drops that we all know is going to happen. This tablet allows you to connect and subscribe to Samsung Kids service for a small monthly fee that gives your child access to hundreds of apps that align with STEM and Common Core curriculum. A free 3 month subscription is included with the tablet so you can get a feel for the service.
Apps include favorite characters that your kids can play with and learn at the same time including, DreamWorks Animation, Lunchbox Monkey, Sesame Street, National Geographic, My Little Pony, Thomas and Friends, and so many more. This tablet is aimed for kids 3-8, however my 9 year old enjoys it as well as he plays games that help him get quicker at his multiplication and division skills. Depending on your child I think this can be used on older kids as well.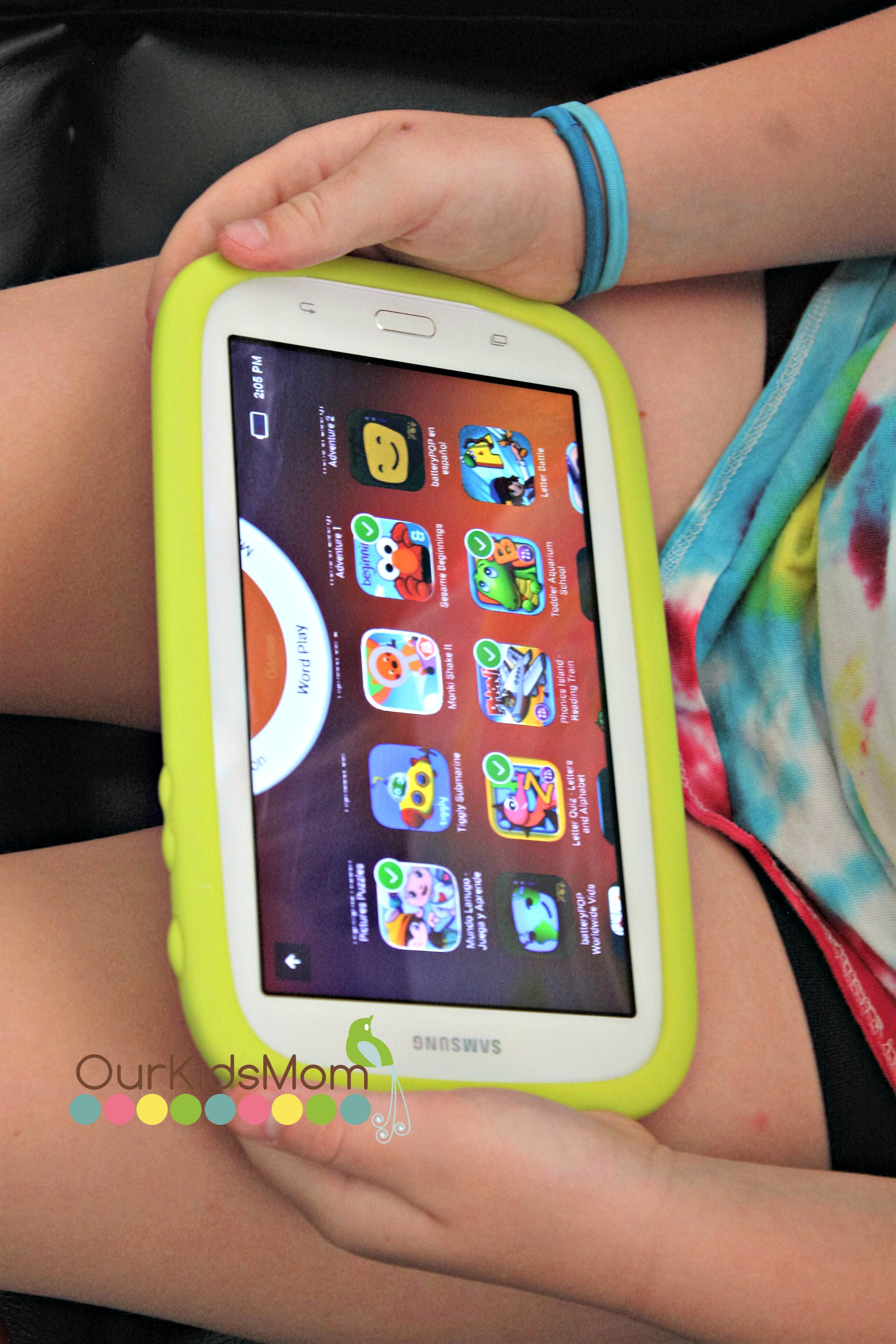 Once you create your account and start your free trial you have the access to hundreds of learning apps. By clicking on the app it will ask you to download it. Since the storage is 8Gb, you are limited to how many apps you can download. I have no problem with this as you can still download a fair amount of the apps for your kids to just click and play and when they are tired of them you just delete and download a new one.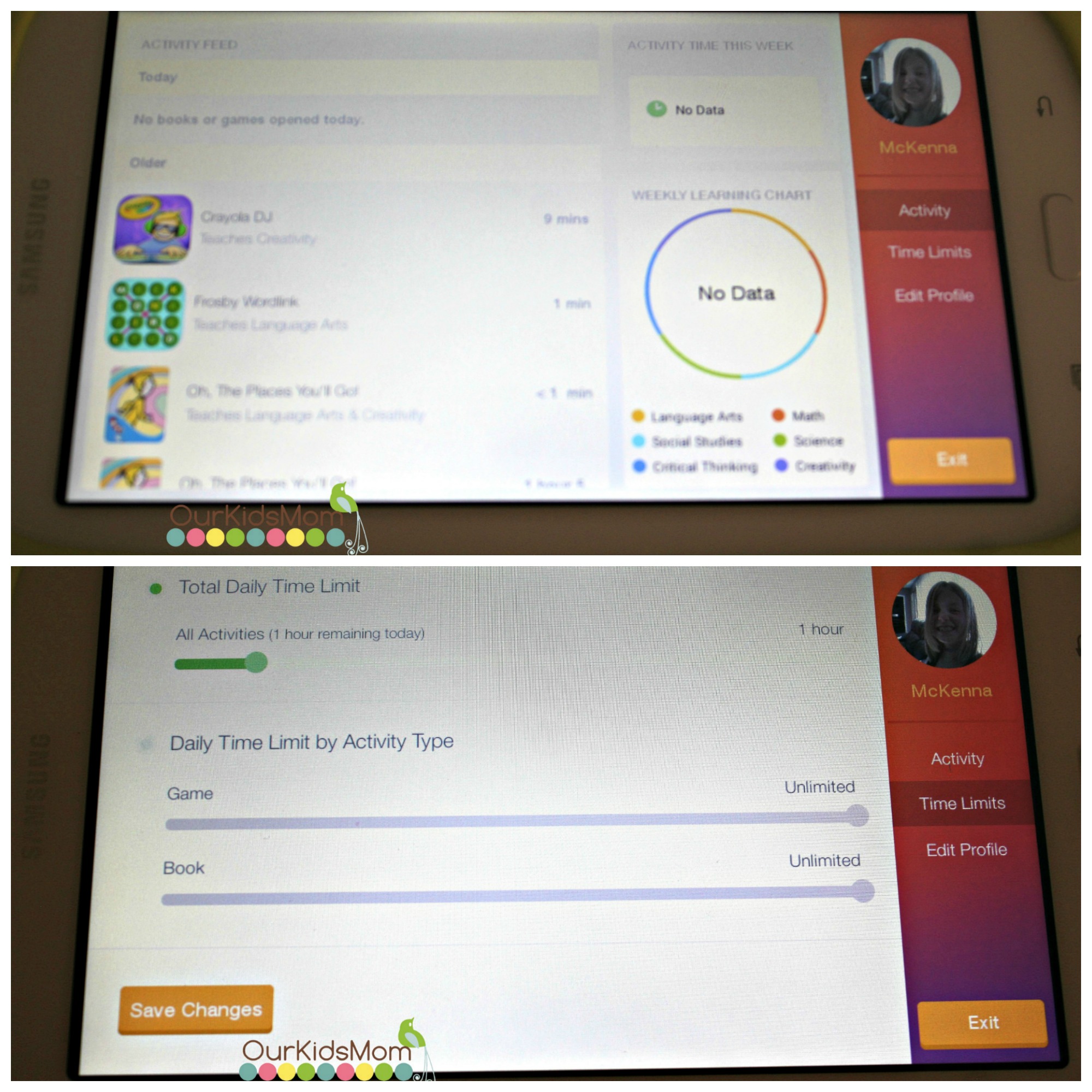 Since this tablet is designed for kids you don't have to worry about any unwanted popups. There are no side adds that they can click on, no in app purchases … just simple fun playtime. Unlike any other tablet we have I don't worry about what my child is watching and playing as they can't get out of the Samsung Kid mode without a passcode.
As a parent and using the passcode you can go into each child's profile and see what they have been playing, set time limits, and monitor their progress. This is also where you can uninstall any of the kids apps that they don't play and free up space for them to download and try other games.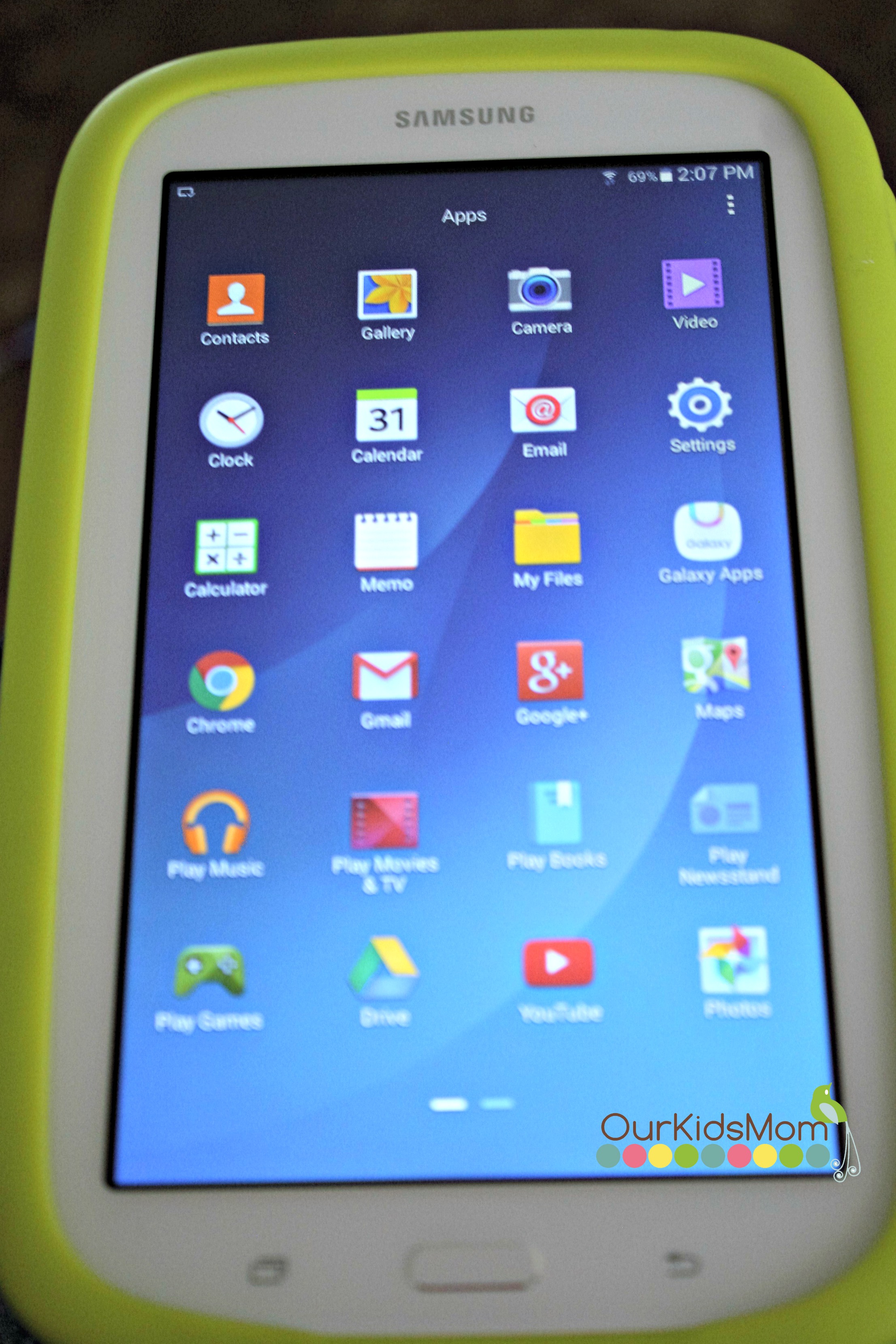 When your kids aren't using the tablet you can log out of kid mode and have access to a normal tablet where you can surf the net, shop, listen to music, play games, and watch movies. You can access any apps on the Google Play store in this mode. When you are done you just tap on the Kid mode icon and it takes you back into kid mode right away so your kids are safe to use it again.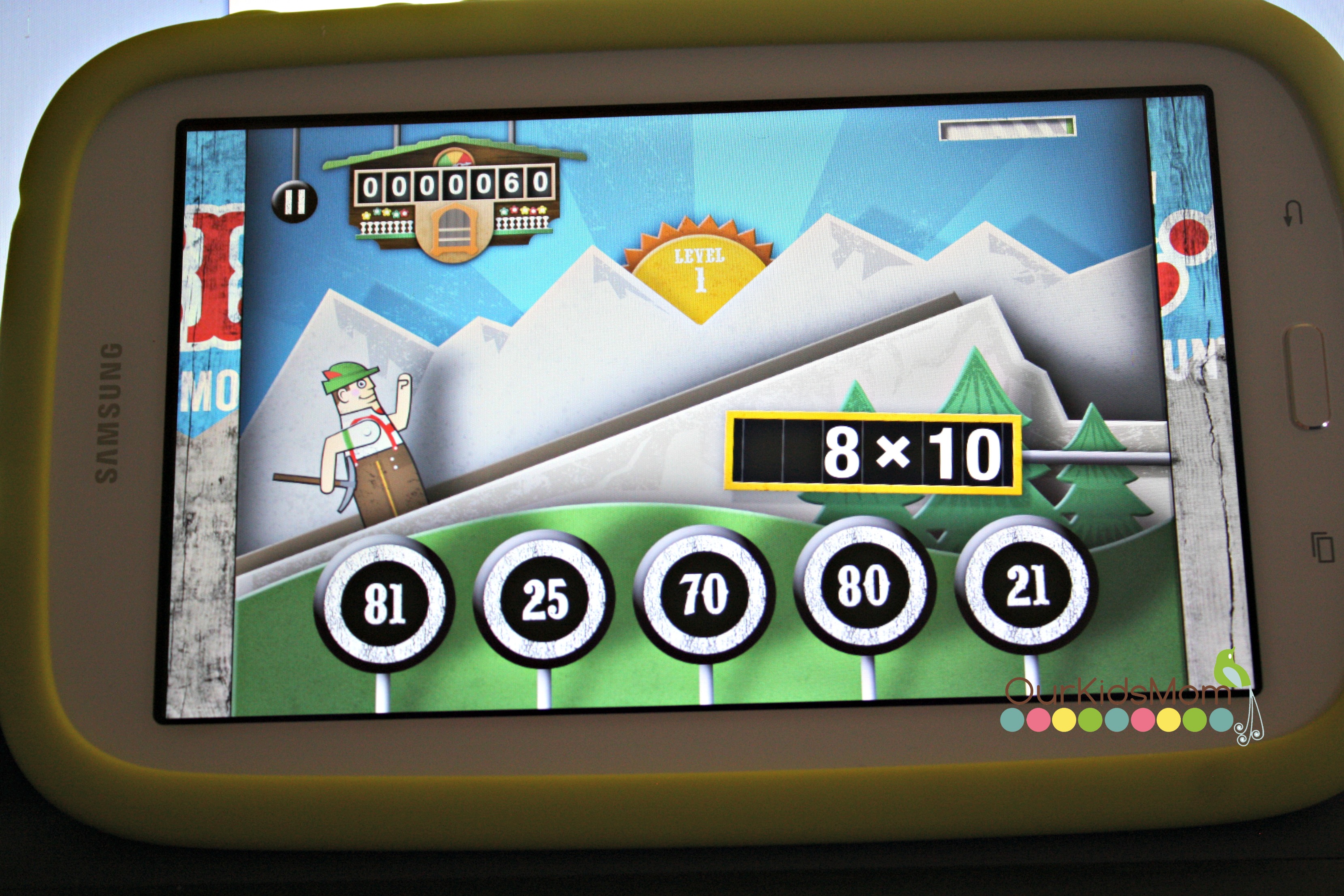 I had my oldest son's math teacher ask if he can be practicing his multiplication and division at home to get quicker at them. We looked and found some math multiplication and division games on the Samsung tablet and he has been playing these games and has had a noticeable improved on his understanding of math. It's nice to make learning fun.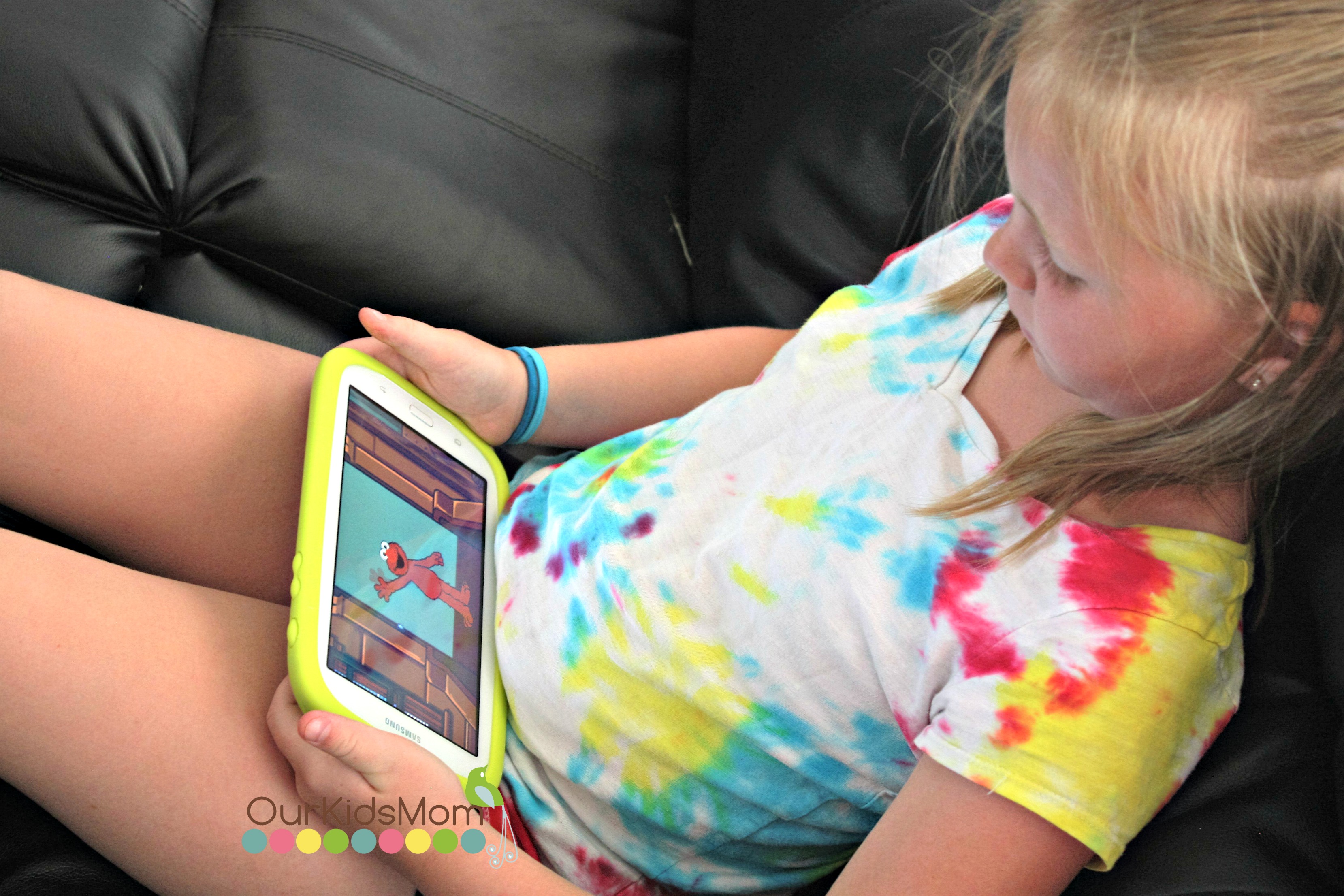 I would highly recommend the Samsung Kids Galaxy Tab E Lite for your young kids, it is fun and educational at the same time. This is a screen I don't mind having my kids on as I know they are having to think, use their brains, and solve problems. Head over to www.amazon.com to get yours today, make those long car rides fun for all.