In years past, women's roles were mainly to be a wife and mother. As time has passed we've progressively picked up many more roles. It's not that we have more time in the day, but that we are expected to multi-task and complete all of these tasks in the same amount of time. Among other things I am a mom, wife, blogger, secretary, chauffeur, photographer, scheduler, and personal shopper. Because of my need to be organized and connected I had finally conceded that I need a device that can help me organize, connect, conduct business and chronicle my family's life efficiently.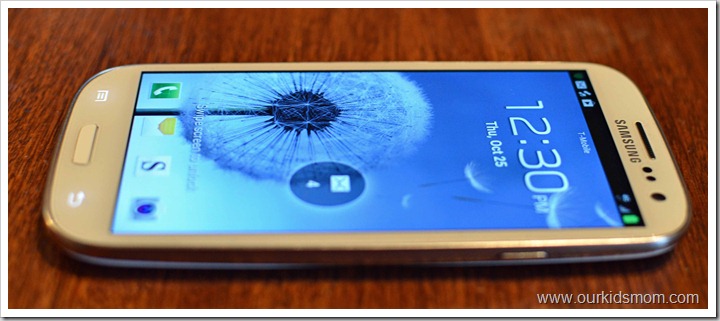 I have been using the Samsung Galaxy S III on the T-Mobile network for the past couple of months. Up until this point I had been a Samsung Galaxy (the original) user. I loved my old device, but it would bog down when I tried to multi task and I would become frustrated often.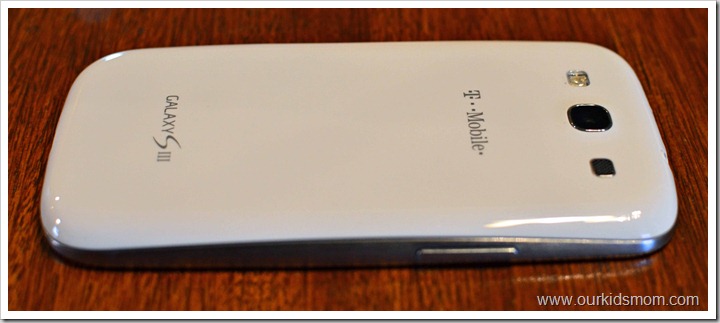 I am happy to say that the Galaxy S III has met and exceeded all of my expectations. There are so many things that I love about the Galaxy that I could go on for pages.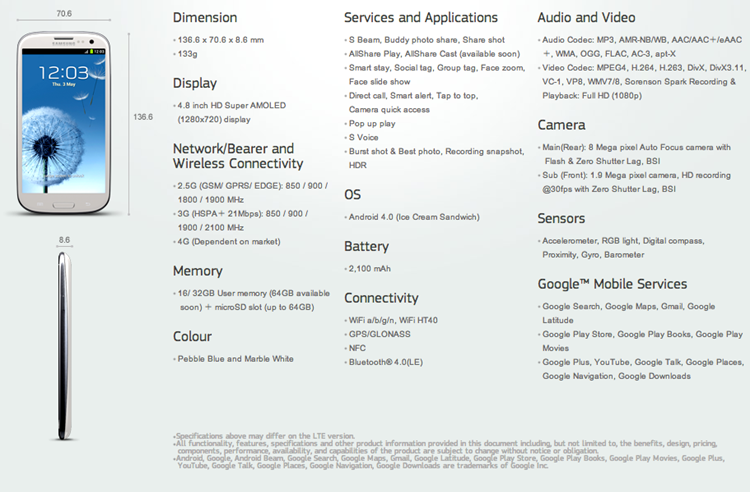 I've decided to share my top five reasons I love the Galaxy S III in hopes that it might help you decide whether this device is for you.
1) No More Bogging Down or Freezing
My biggest complaint with my old device was that it would bog down when I tried to run the Facebook, Twitter and email apps while occasionally trying to browse the web. Yes, I multi-task … maybe it's just digital ADD but I like to stay up to date and as a blogger I need to stay on top of things even while away from home.
The Samsung Galaxy S III runs the Snapdragon S4 dual core 1.5 GHz processor with 2 GB of RAM with the Android 4.0 (Ice Cream Sandwich) or 4.1 (Jelly Bean) operating system. In simple terms, this phone runs smoothly even multi-tasking. It has not once frozen, slowed down or crashed an app during my use.
2) Leave your digital camera at home
As a mom to four children, I am already toting around a rather large bag of supplies. As much as I want to bring my DSLR with us everywhere we go, in reality it's just not feasible. When choosing a phone I immediately check out the camera specs. Kids do and say things spontaneously and having an adequate camera and video camera in my pocket for instant photography is important to me.
The Galaxy S III has an 8.0 megapixel camera and absolutely zero shutter lag, so you can catch HD memories the moment you press the shutter.
With active children sometimes you want to take action shots. I've caught so many fabulous photos in sports mode on my DSLR. If only you could catch those action shots with your phone, right? YOU CAN! The Galaxy S III can take up to 20 continuous shots in seconds with Burst Shot. It's even smart enough to help you choose the best photo from that series you just took!
Do you like to hop in the picture occasionally? Now you can with the front-facing camera that has a full 1.9 megapixels. With HD photos and videos, I have confidence I will be taking a quality photo/video to archive my families lives.
3) Voice Recognition
I've been texting for a few years now, but I have never gained any speed. I am a one finger hen and peck texter which would frustrate my older children. For every 2-3 texts they would send to me, they would only receive 1 back from me. The Galaxy S III has several voice recognition features, but my favorite is in text mode. I hit the microphone button and speak. The phone incredibly translates and types what I said into a text where I can quickly correct, add or delete then send. I now can keep up with the kids, quickly get my point across and end my frustration.
Some of the other amazing voice recognition features include transforming a text chat into conversation just by raising the phone to your ear. You can also search the web and simply get answers to anything you want, just by using your voice. By using S Voice you can get directions, search the web and more.
4) Easy & Fast Sharing
As a blogger I am on social networking sites all day long. Bloggers love to share, but on my old phone sharing could be tedious. The Galaxy S III makes sharing easier than ever. My favorite share feature is Instagram, but the Galaxy S III features cutting-edge NFC technology and comes preloaded with AllShare® Play making it simple to instantly send content to friends and groups of devices. Or download Dropbox, Instagram and more, and keep your connections even more connected—to you.
The S Beam feature transfers photos, videos, documents between two Galaxy S III phones, just by placing them back to back. It's fast and works independently of the cell network and Wi-Fi. I've even used S Beam at the airport! Just look for Samsung ads that mention a free book or song. Place your phone up to the ad and the content is transferred to your phone instantly… for free!
Buddy Photo Share recognizes faces, so you can share photos with friends right away. Or capture the party and instantly share to the entire group with Share Shot.
AllShare Play makes it easy to instantly send photos or videos to tablets, PCs and TVs. Plus, use AllShare Group Cast over Wi-Fi to collaborate on documents, presentations or images in real-time.
5) Battery Life & Display
The Galaxy S III has a 2100 mAh battery that holds a charge for a decent amount of time while browsing the web and making calls. I took this phone to BlogHer '12 (a blogging conference) which lead to heavy use through apps, texting and web browsing. I was able to freely use my phone without worry of the battery draining quickly. By dinner I was finally noticing that my battery was near the final 25% of it's capacity. On a normal average day I come no where close to draining my battery while surfing, texting and using apps multiple times during the day.
Because I limited my list to my top five, I had to lump the display in with the battery. I didn't want to leave it out because it is an amazing feature. The display and screen on the Galaxy S III is bigger and brighter than the competitors. Held up next to it's top competitor I noticed a significant difference in the crispness and brightness of my photos. With a 4.8-inch Super AMOLED 1080p display with Gorilla Glass I have a superb display without the worry of the screen cracking (often) like the competitors.
So there you have it… my top five reasons that I am in love with my Samsung Galaxy S III. This was a difficult list to make because I seriously could go on and on. Up until this point I had been lusting over the competitors phone waiting for their newest version to come out this fall. With it's recent reveal and my knowledge of the S III, I've decided that I would be downgrading if I were to switch. Major Kudos to Samsung!
Connect with Samsung Mobile:
Disclosure of Material Connection: I received one or more of the products or services mentioned above for free in the hope that I would mention it on my blog. I only recommend products or services I use personally and believe will be good for my readers. I am disclosing this in accordance with the Federal Trade Commission's 16 CFR, Part 255: "Guides Concerning the Use of Endorsements and Testimonials in Advertising." The opinions expressed in this post are entirely my own. Your experience with the product may differ from mine. The sponsor is responsible for prize fulfillment and will be shipping the winner(s) their prize(s). For more information read my disclosure policy.