Memorial Day is a solemn day set aside to remember, and honor, fallen members of our military. This significant day is marked by visits to cemeteries, memorials, and by colorful parades down Main Street. It also marks the start of the summer and the travel season with over 43 million people in America hitting the road.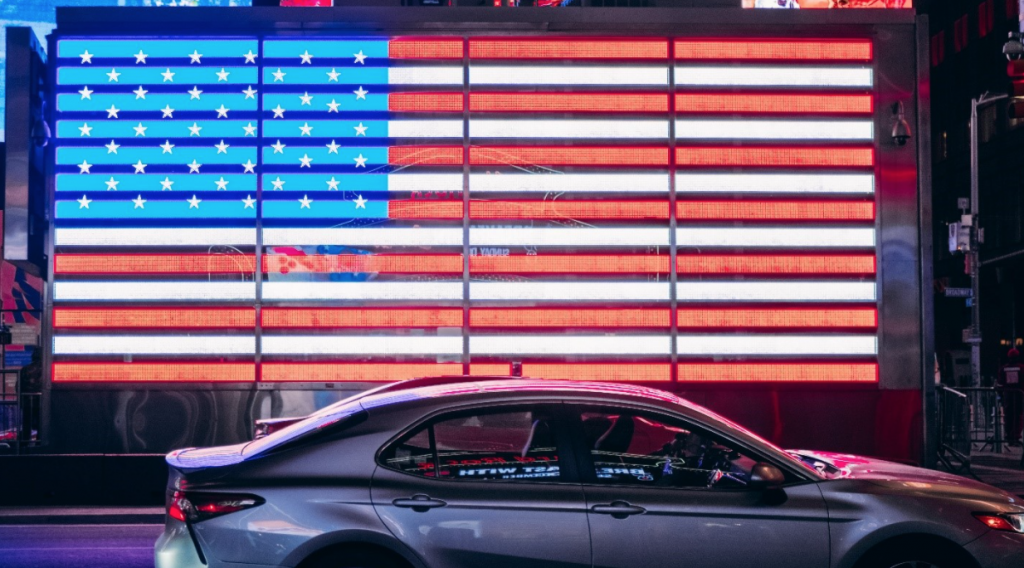 Research shows that Americans are traveling by car during the Memorial Day holiday more than ever before; a whopping 1.5 million additional drivers will be on the road, many more than in past years.  With more congested highways comes the inevitable increased risk for damage and injury – to vehicles, and human lives.  
Preparing for safe holiday travel is necessary whether you are driving down the street or out of state. With an increase in the number of vehicles on the road, the opportunity for danger is ever present, and taking precautions is simply the smartest route toward getting through this time of high intensity traffic, relatively unscathed. 
Tips for Keeping Memorial Day Travel Safe 
Stay rested

 – 

Did you know that being tired behind the wheel is nearly equivalent to the risk you take if impaired by alcohol? Make sure to be well rested, drink lots of fluids for hydration, and stay free of distraction (ie: radio, childrens' interactions, cell phone texting, etc.)




 

Keep your windshield and other windows clean

 –

 The thing about dirt and grime on a window is that unless you've driven through a giant mud puddle you tend not to notice it very much. However, it

 is

 there and it can be a hindrance to your vision, especially at nighttime

 

and during times of sun glare.




 

Obtain full insurance coverage

 –

 Even if you are planning to head out on your journey before or after rush hour traffic, full coverage is appropriate and prudent. Use a trusted and reliable insurance provider such as 

Freeway Insurance

,

 to get you and your vehicle covered for any eventuality. While it

 is

 true that anything at all can happen while on the road, full coverage insurance from Freeway will ease your anxiety, and give you peace of mind.




 

Wear your seatbelt

 –

 It

 is

 a law in

 

every state for a good reason. Bottom line, buckling your seatbelt could save your life.




 

Don't drink and drive

 – 

Drinking and driving is an issue every day of the year, but some holidays see a spike

 

due to a confluence of circumstances. The Memorial Day holiday mixes the unofficial start of summer with outdoor gatherings and BBQ's placing this holiday in the top 3 for drunk-driving arrests.




 

Take your kids in with you

 – 

Even if you're simply stopping at the convenient store for a couple of snacks the temperature inside a car during the summer, can and will elevate exponentially, even to fatal levels.




 

Keep an eye on your tires

 – Numerous

 potholes remain, and have not been repaired after the long, arduous winter

.

 

Y

our vehicle's tires are going to bear the brunt

 of poor road conditions. When

 stopping for gas, make sure your tires are all inflated to their proper pressure. You can use a simple pressure gauge and be on your way in no time at all.




 

Keep in contact with family

 –

 

Do your loved ones know your route? There are several apps you can use to share this information. Especially on long journeys, it

 is 

best that friends or family members

 

remain apprised of your progress.




 

Top off the fluids in your car

 – 

Windshield wiper fluid, antifreeze, power steering and brake fluid, etc., are all going to be necessary in getting you from point A to point B. Do yourself a favor and top them off before steam or smoke rise

 

from the hood of your car

 

when your hundreds of miles away from home.




 

Watch the weather forecast

 – 

One of the most intriguing aspects of North America

 

is that when one part of the country is experiencing blizzards another may be experiencing tornadoes

 or even a heat wave.

 Traveling to another part of the country may mean that you're unfamiliar – and unprepared – for changing weather conditions. Keeping an eye on weather hazards, and knowing when to pull off an exit, and wait out a storm, could save you endless hassle

, 

and a possible catastrophe.

 
While offering our respect to America's fallen soldiers Memorial Day can also be a day for getting together with friends and family and taking that first real travel vacation of the year. Start the season off with wise and proactive preparation, by following these safety tips.  Your adherence to these tenants will allow you and your family or companions to fully engage, again and again, in incredibly exciting, road trips, and amazingly, unique adventures.