I participated in an Influencer Activation on behalf of Influence Central for Rubbermaid. I received product samples to facilitate my review as well as a promotional item to thank me for my participation.
My kids have been back at school for a few weeks now, and the novelty of school lunches has worn off. They recently asked me if I would start packing something from home for them.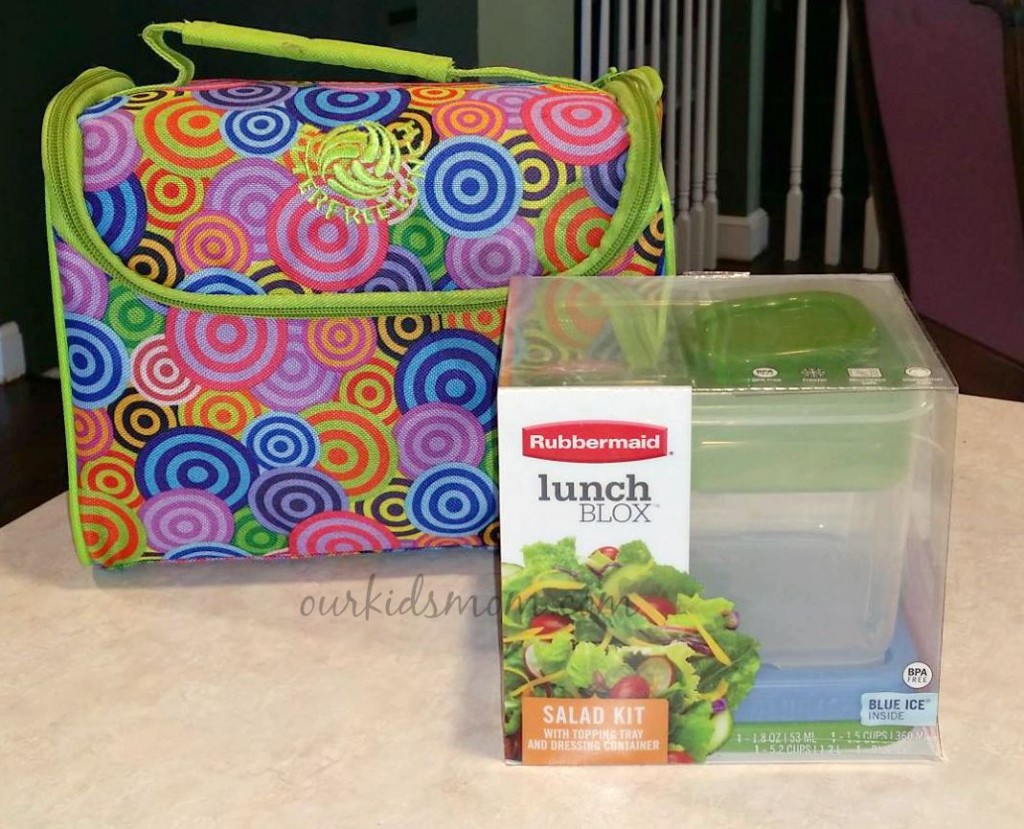 There are only so many sandwich and chips meals a child can take before getting bored and complaining. My kids typically just stop eating their lunches when they get bored with them instead of complaining. Fortunately Rubbermaid relates to everyday life hassles by providing smart, simple solutions that make life less complicated. Their LunchBlox makes sending fresh meals to school easy giving me a wider variety of options.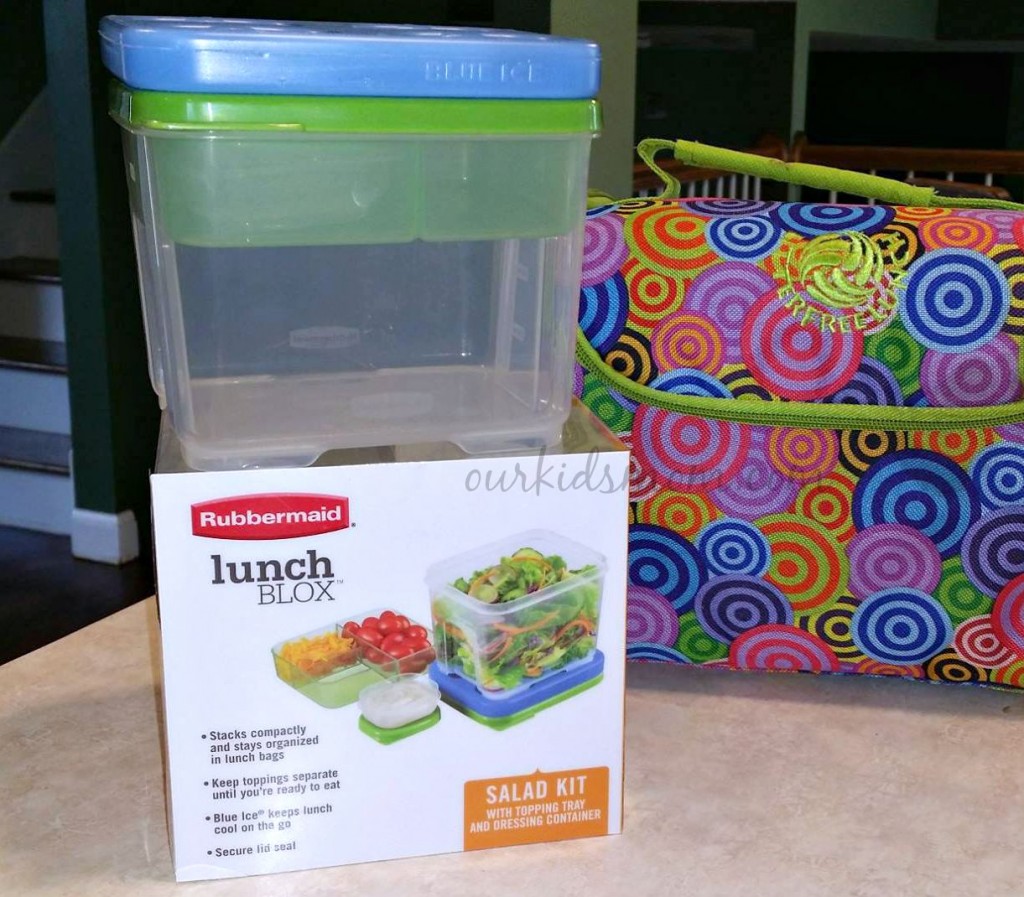 I was sent a LunchBlox Salad Kit for the kids to try out and give me their thoughts. This system has a larger container as the base and a shallower container that nestles inside the larger and an even smaller container with lid for things like dip and sauce. All of this is topped with a lid and kept cool with a snap-in Blue Ice®  tray. This will make packing a lunch so much easier with the modular compartments that can snap together in multiple configurations. I'm able to use this LunchBlox kit with others for even more versatility.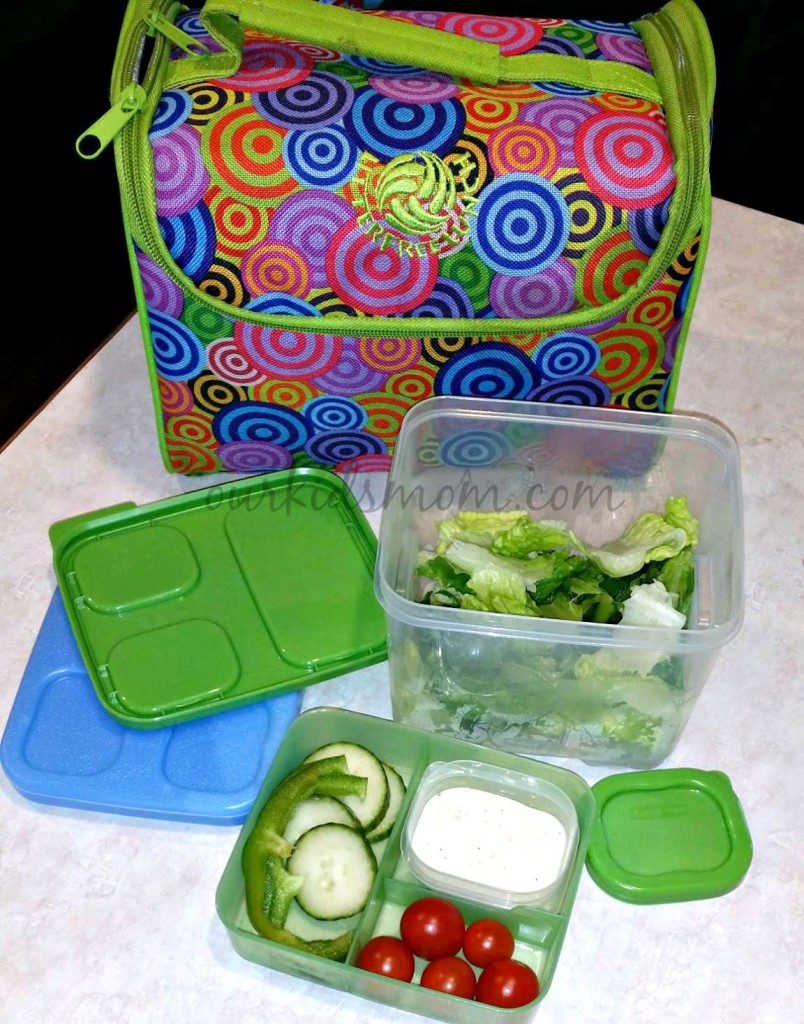 The kids have enjoyed bringing fresh salads from home and love that they are still chilled when it's lunch time. I feel better tossing in chicken pieces when I know it will stay chilled a few hours until they can eat them. We've even changed it and used the bottom portion for sandwiches (cut into smaller squares and puzzle pieced in) and the top portion with fruit pieces and cheddar crackers. The dip container is great for bringing a small amount of yogurt to dip your fruit in or maybe some peanut butter to dip your crackers in.
LunchBlox Kits are great for the adults, too, while maintaining a healthier nutritional lifestyle. With handy measurements on the sides of the containers it's easy to keep track of what and how much you're eating.
All of this versatility and it's 100% BPA free, microwaveable, dishwasher and freezer safe.
Connect with Rubbermaid:
Rubbermaid Website: https://www.rubbermaid.com/en-US
Rubbermaid Facebook Page: https://www.facebook.com/RUBBERMAID
Rubbermaid Twitter Page: https://twitter.com/rubbermaid
Rubbermaid Pinterest Page: https://www.pinterest.com/rubbermaid/