Rock Your Kids Lunchbox with Honest Kids
Promotional items and product coupons received for review only. All opinions are my own.
This year, my youngest baby started school. Not only is he my youngest, he is also my pickiest when it comes to eating.
Ethan is a self proclaimed vegetarian. He will not eat meat. His decision.
So, the daunting task of school lunches was hanging in front of me. WHAT do I feed this child?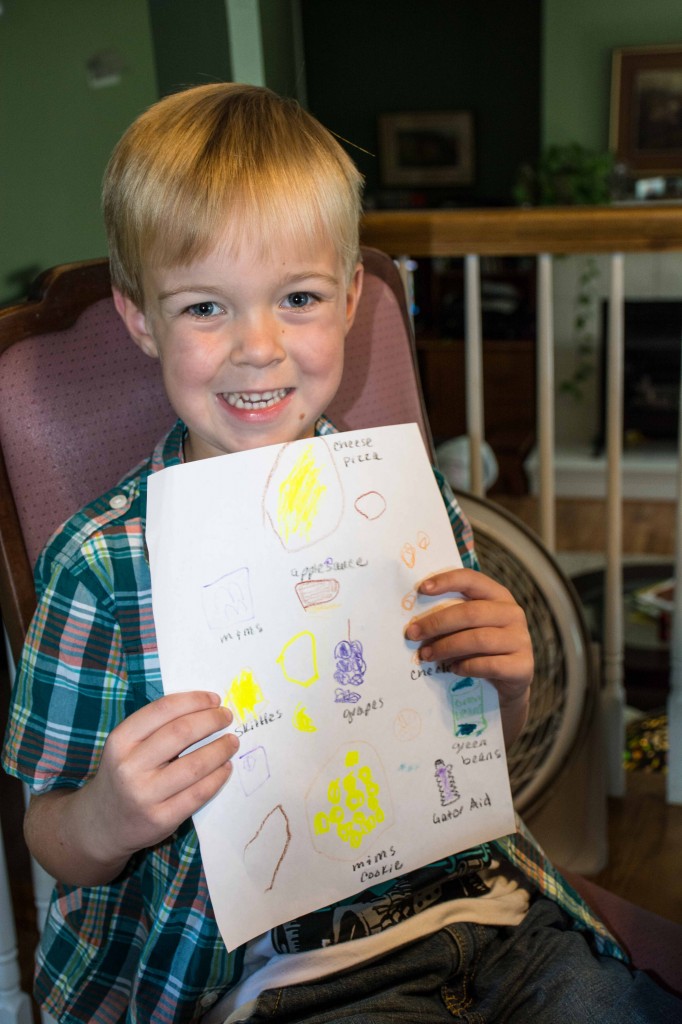 PBJ… every day? I've been there and had whole sandwiches come home with the older children.
I'm not the only one in this boat, either. A National survey revealed that:
 Variety is the biggest challenge for parents: 51% of parents surveyed struggle to come up with new ideas, making this the top challenge identified among parents
 Kids could use something new too: 53% of kids reported the items in their lunch are the same every day
So I sat down with Ethan and asked him to draw pictures of his favorite lunch items. As you can see, he picked items like cheese pizza, green beans, applesauce and grapes.
He also listed junk food items. Although I allow these on occasion, school is not a great place to end up with a sugar crash.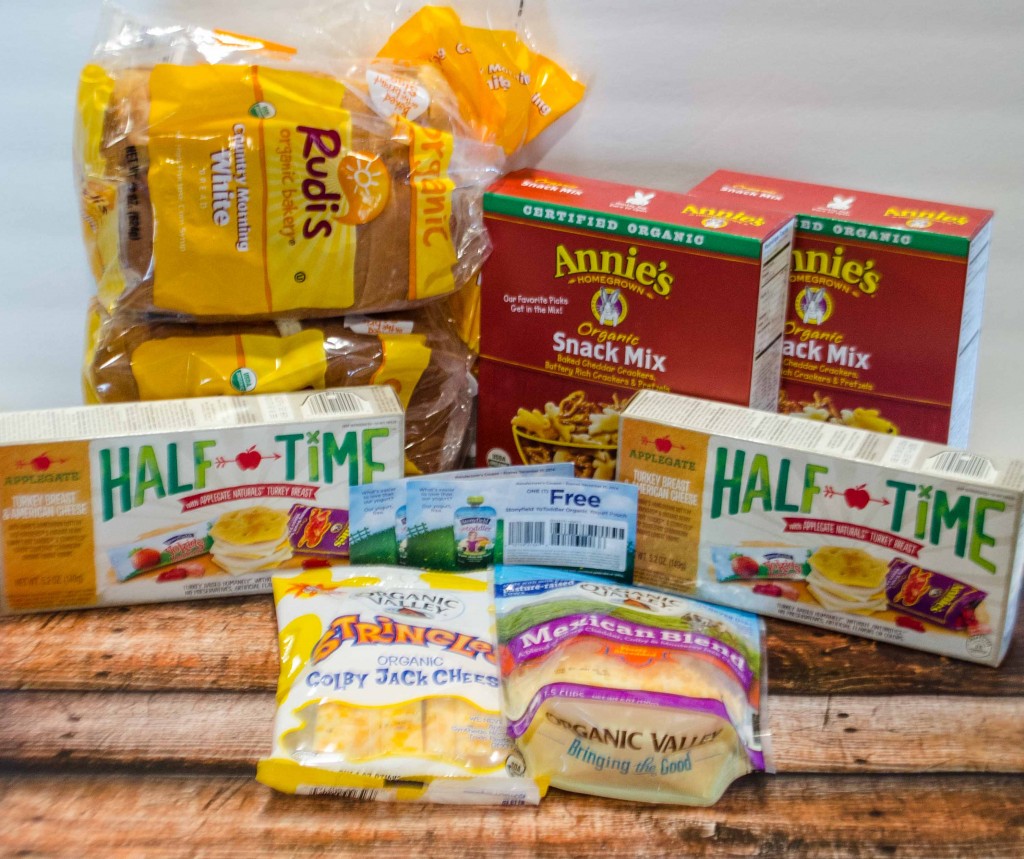 Honest Kids was kind enough to send us a few product coupons to pick out some items for the kiddos lunchboxes. Their Rock the Lunchbox program is all about creativity and variety while offering kids a healthy meal.
With both a vegetarian and a meat eater in the house I had my hands full.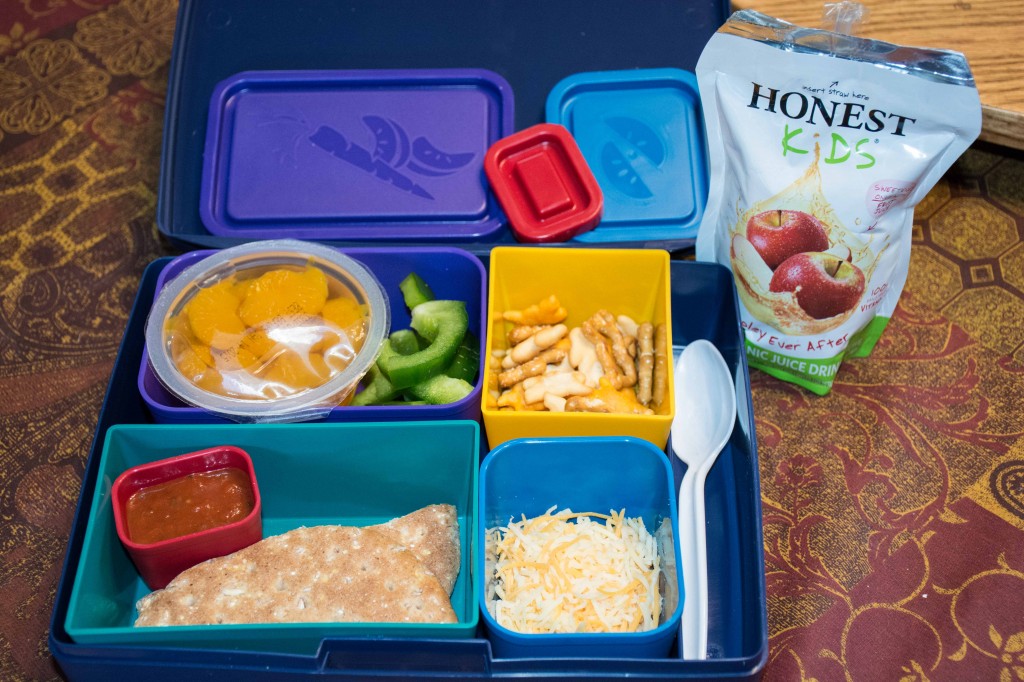 After discussing some of his wants and comparing them to our items on hand Ethan and I decided to make a pizza kit.
We used 1 sandwich round, some organic pizza sauce, some Organic Valley shredded cheese, Honest Kids juice drink, Annie's organic snack mix and some fruits and veggies.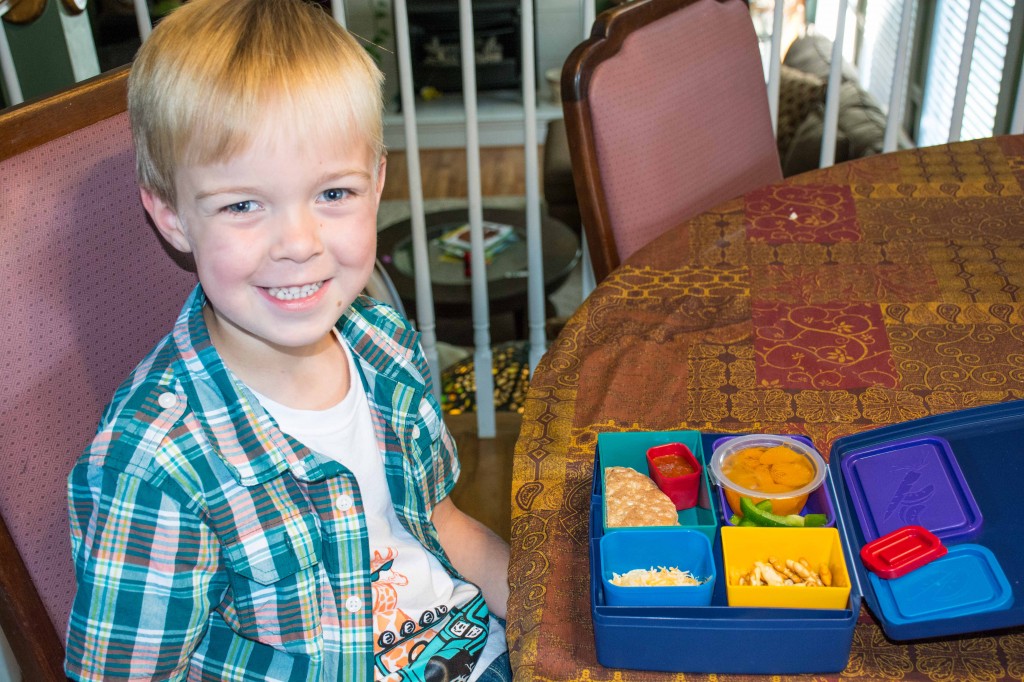 Ethan was so pleased with our creation he couldn't wait for lunch the next day. He decided THIS was his dinner.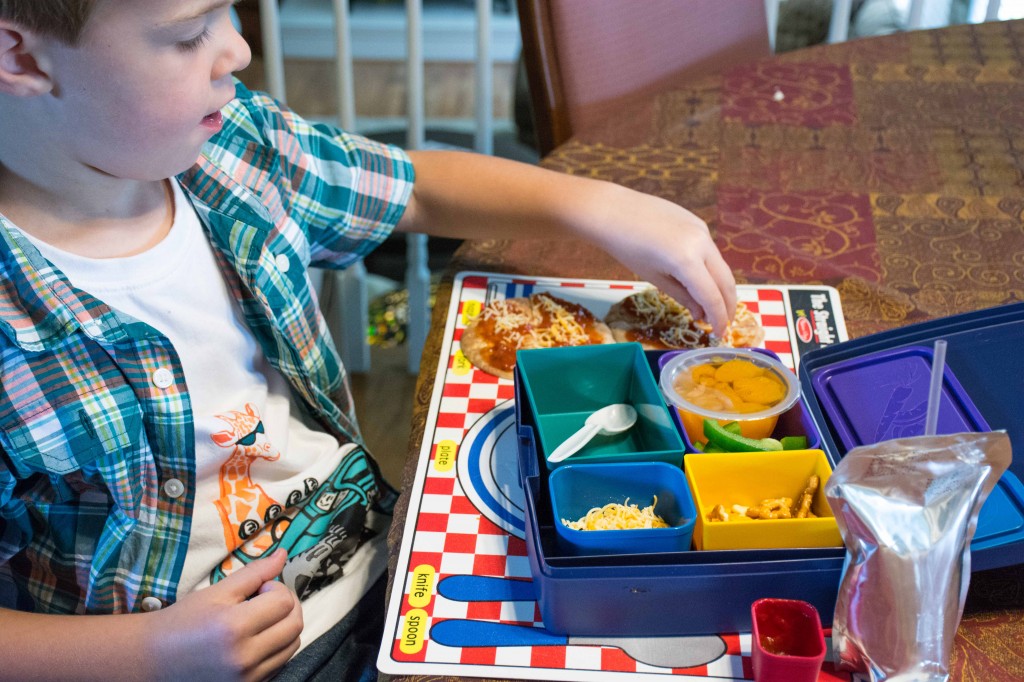 Creating a cold pizza with just the right amount of cheese for his liking made him very proud.
He's enjoyed this meal so much that it has been requested three more times since and we've only been in school a couple of weeks!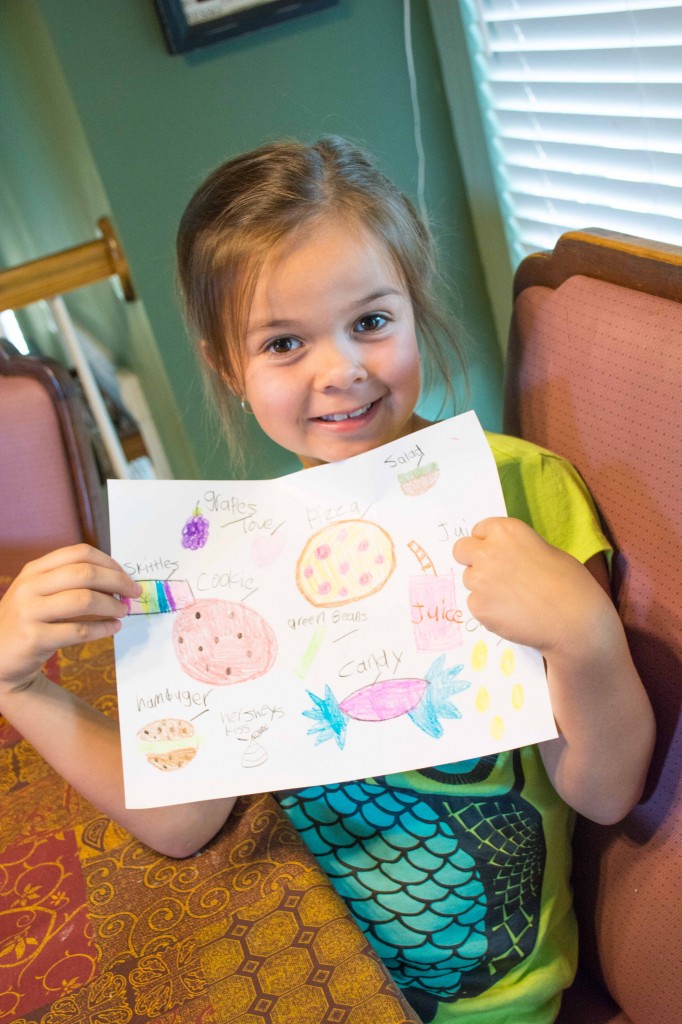 Of course Emma wanted in on the fun!
She also wanted pizza, but had other great ideas too! Hamburgers, salad, grapes, and juice.
Of course we can't forget the candy options that are so desirable as well.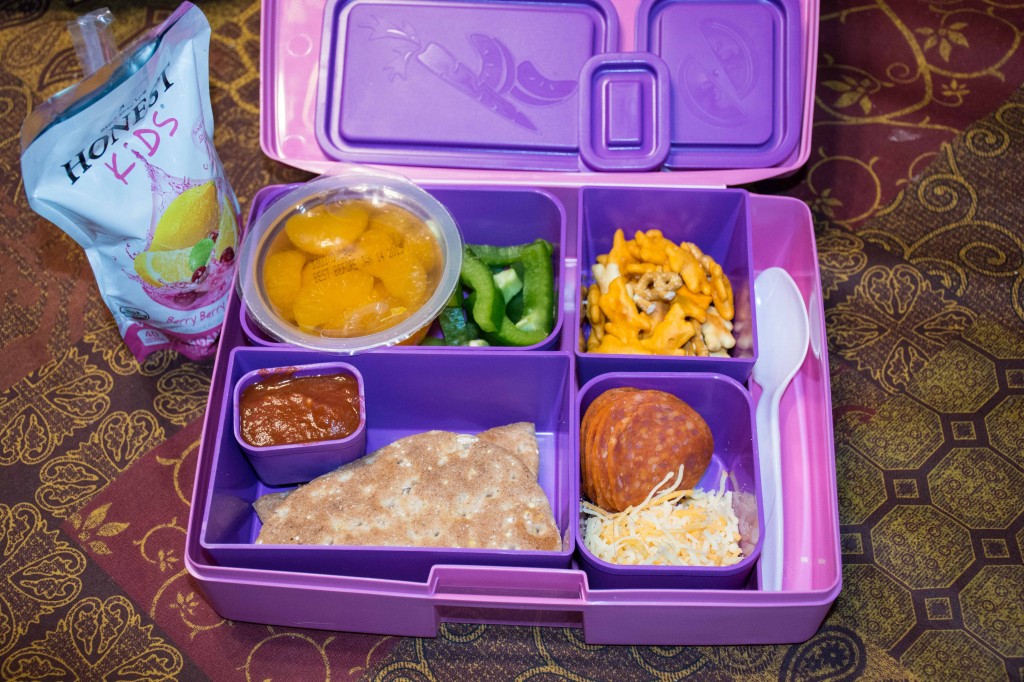 So I had it in my head I was going to make up this adorable Bento lunch for her. Something completely different from Ethan's.
That was until Emma say Ethan's pizza.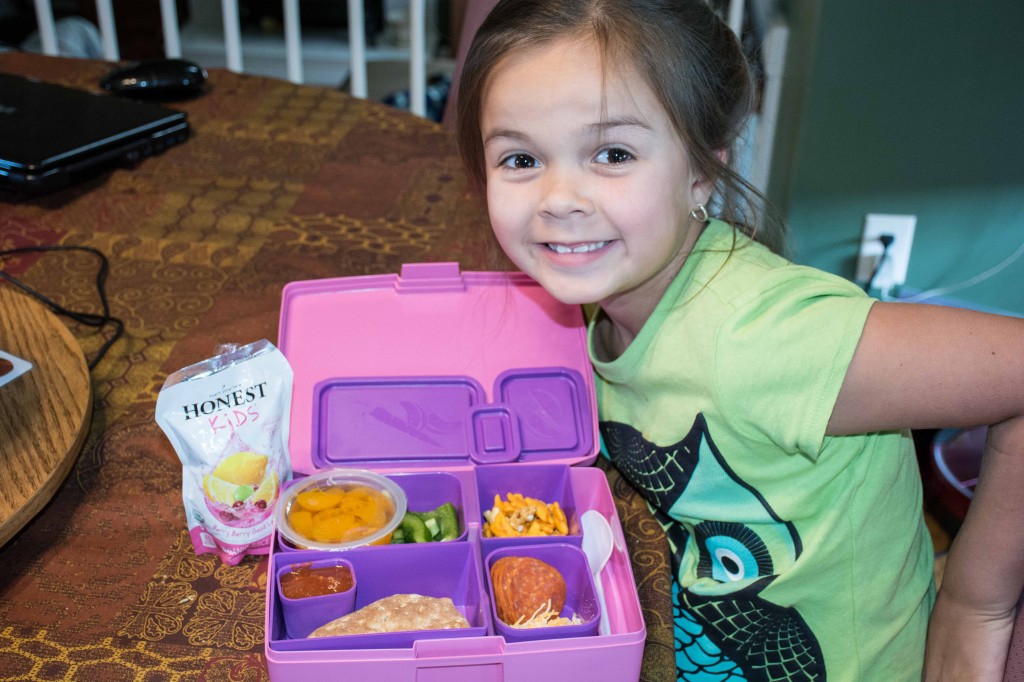 SO here we have Emma's ideal lunch at that moment… pepperoni pizza.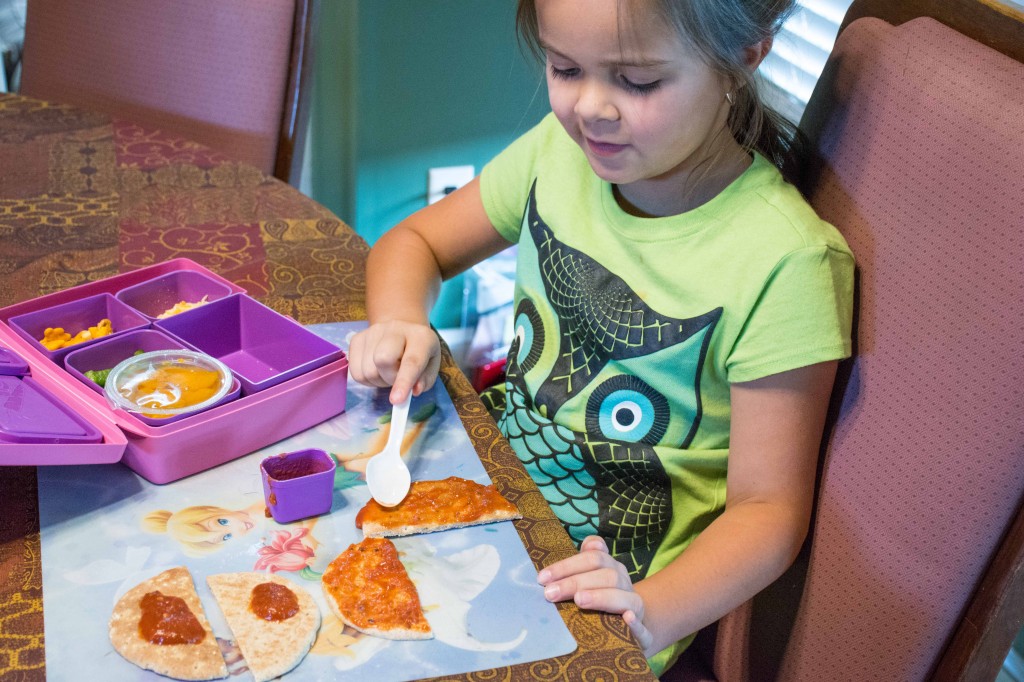 I was actually happy they both wanted to try their hand at this at home so I could instruct them how to construct the pizza without making a huge mess. Emma was a bit confused about having only one utensil, but realized she was going to have to lick the spoon to be able to use it for her fruit because Mom wasn't going to send a second utensil every day.
I'm thankful to Honest Kids for this opportunity. I honestly think my poor babies would still be eating PB&J without the Rock the Lunchbox campaign.
 Save a few $$ & get inspired!
Are you looking for inspiration for your child's lunches, too?
Do you have a fun lunch idea you'd like to share? Check out rockthelunchbox.com to get ideas, submit one and grab a few coupons while you are there!
Connect with Honest Tea:
WIN IT:
ONE OurKidsMom reader is going to win an Honest Kids Prize Pack that includes: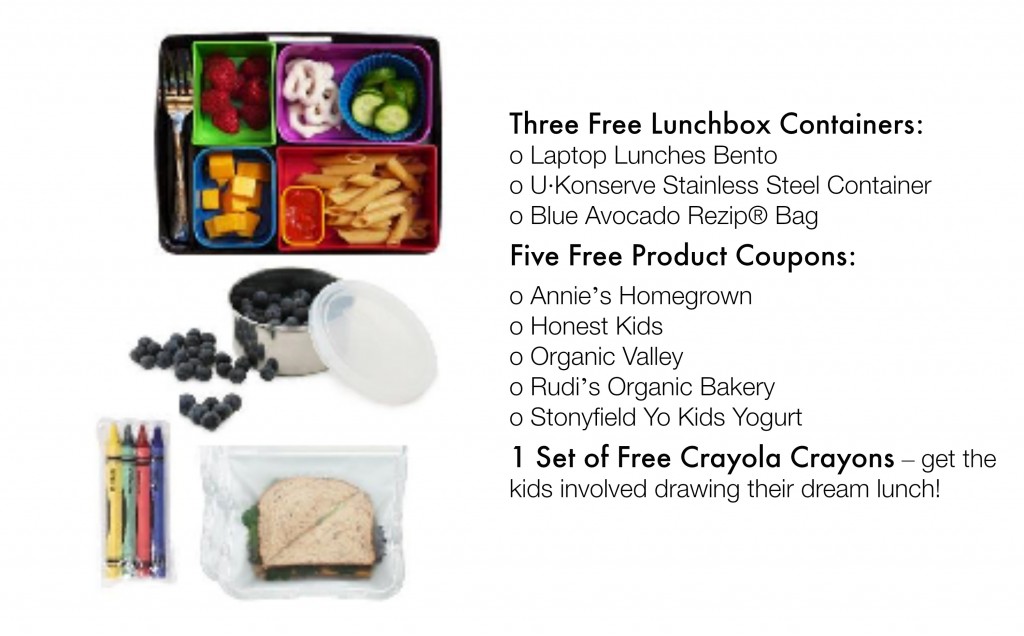 This giveaway ended at 11:59 PM EST on September 18, 2014.