Richie Rich | A Netflix Original Series February 20
I am a Netflix #StreamTeam ambassador. All opinions are my own.
Ever wonder what a kid would do with a trillion dollars?
Now's your chance to find out!
"Richie Rich" debuts this Friday on Netflix with 10 episodes of hilariously rich fun for the whole family.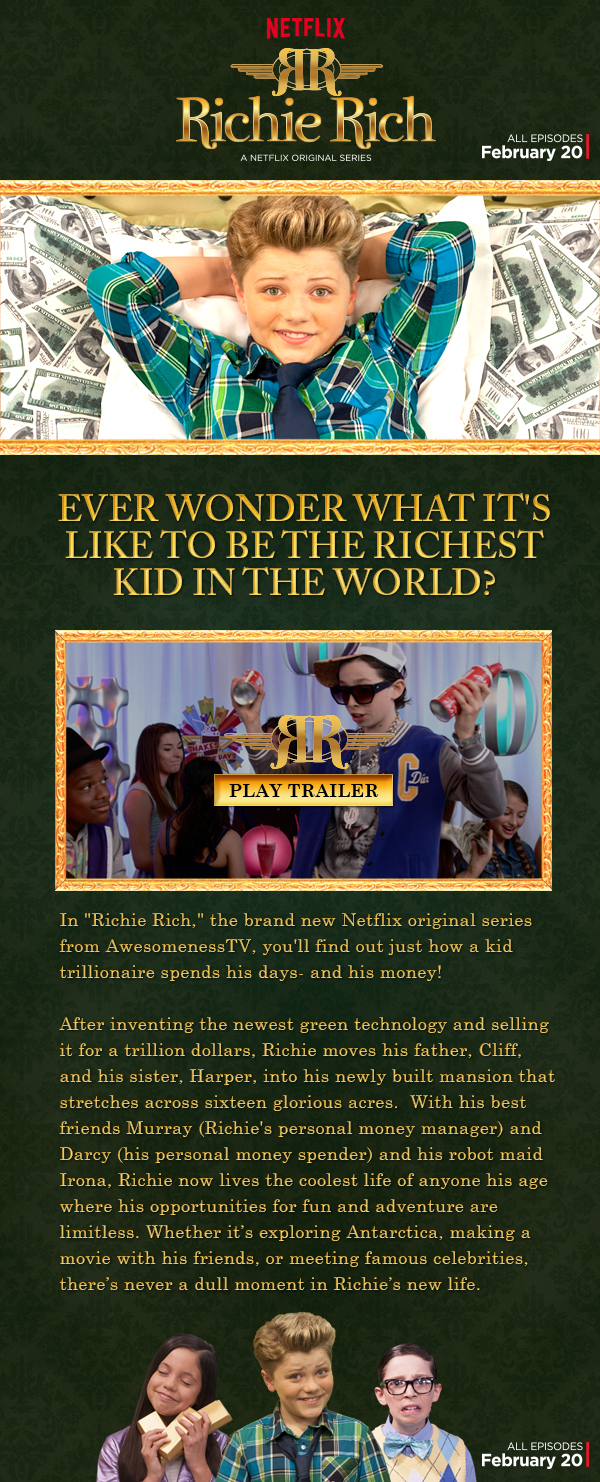 I can't wait to watch this with the kids.
It sounds like a great family show that will keep MY attention because I have fond memories of watching Richie Rich in cartoons.