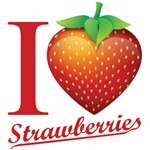 Summertime and strawberries go hand in hand around here. With the cost of produce going up, it pained me to see how much strawberry was going down the drain. My old method of trying to remove it by simply chopping off the top wasn't cutting it anymore.
Here is an inexpensive, quick and easy way to conserve your berry and still remove all the leaves.
Tools needed:  1 ordinary straw  :   strawberries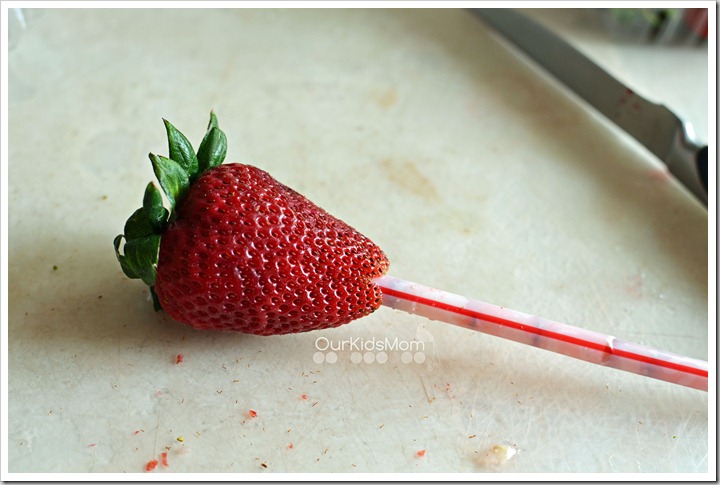 * Starting from the bottom, slowly push the straw up through the middle of the berry.
* The berry is fairly hallow through the middle so you don't lose much meat. Push through the top to "pop off" the leaves. I've noticed that sometimes my aim is off a bit and some leaves are left behind. I pull the straw back in just a bit and re-aim pushing back through the top again.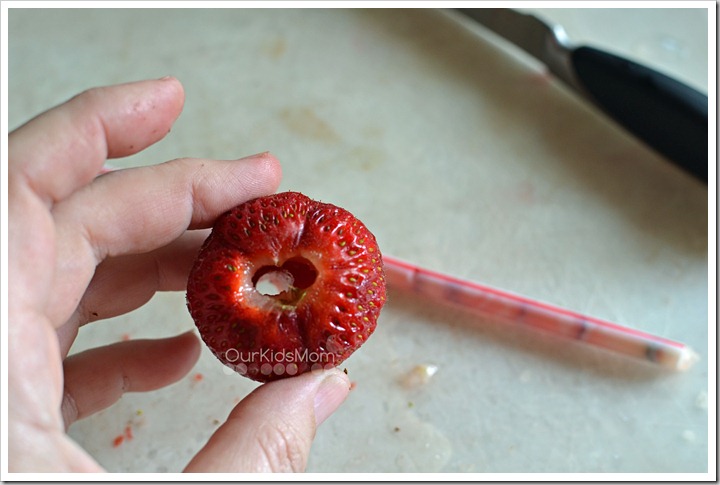 * Here you can see I had to go through the top of the berry twice to remove all of the leaves, but I still didn't take a lot of berry with it.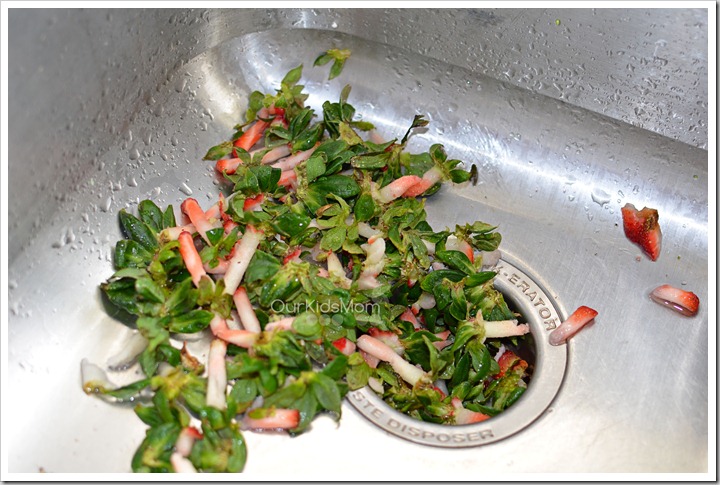 * Most of the time what you removed slides right of the straw. If not, it's not a biggie… it actually helps strengthen the straw a bit. This is my sink after two containers of strawberries. I love how it's now mostly leaves and far less strawberries.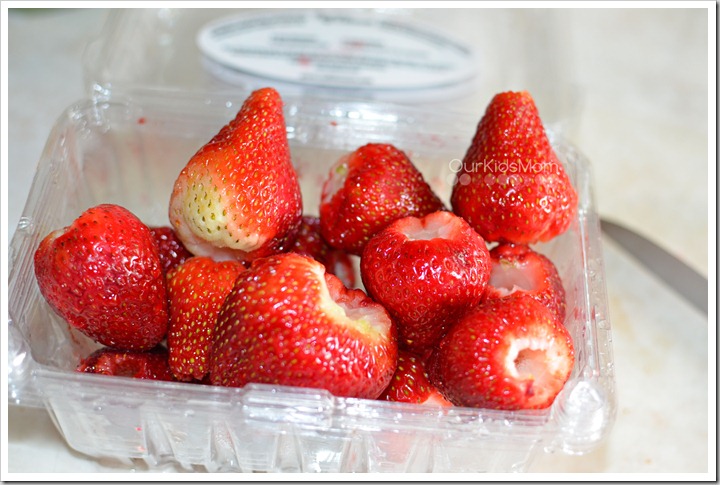 * They are still pretty enough to use whole or slice away for shortcake!