Reindeer Footprint Art Project
Ethan and I went on a hunt for a holiday craft that he would be able to do mostly himself to give as a gift. He decided that this Reindeer Footprint Art Project looked like fun. I absolutely

handprint and footprint art because it helps capture their size and growth throughout the years.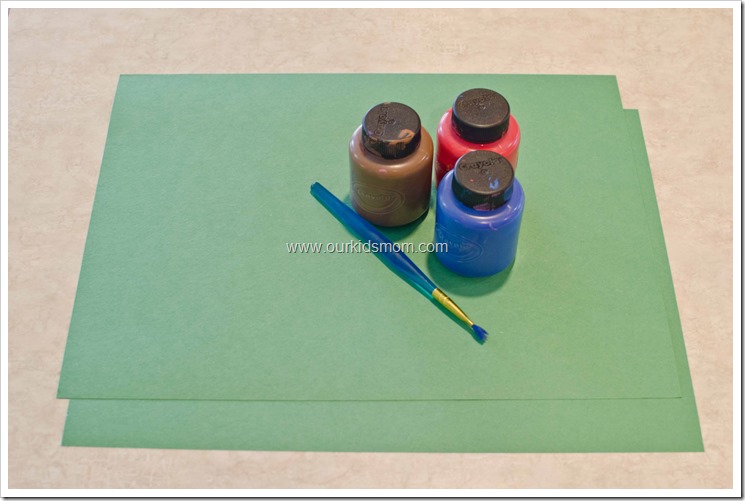 You will need:
Paint: brown, red, blue and black. We did not have black so we mixed all the colors together.

Paintbrush

Green construction paper

A child

Paper towels or something similar for cleanup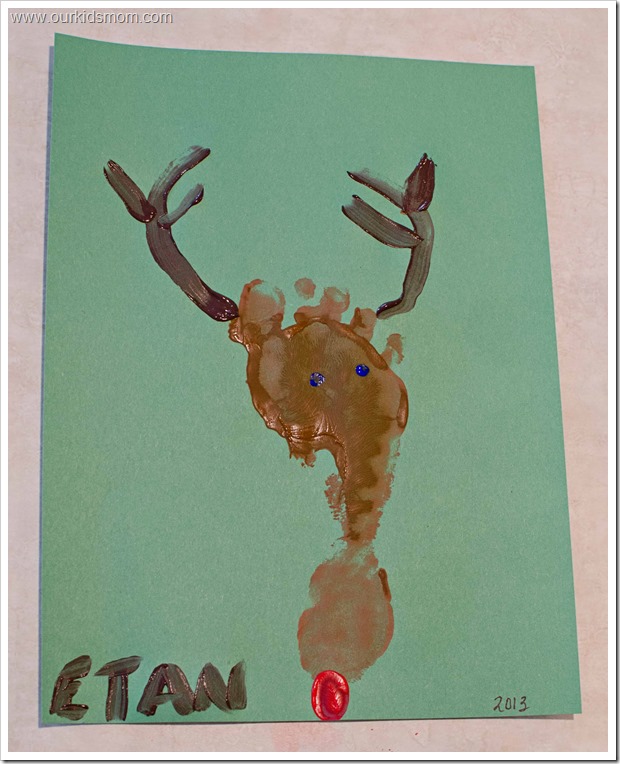 Construction is rather simple and super easy to "wing".
Apply brown paint to the child's foot. I applied the brown paint directly to Ethan's foot with a paper towel, simply because we didn't have a paper plate to step on.

Guide the child's foot to the appropriate place on the paper and allow them to step and lift straight off.

Dip your child's thumb into the red paint and apply for the reindeer's nose.

Using a paint brush and blue paint, give your reindeer eyes.

After cleaning the paintbrush, use dark brown or black paint to draw antlers on your reindeer!
Ethan had a BLAST making this with me, it was quick and easy and I now have a keepsake with his footprint and thumb print on it. I held Ethan's hand and guided it to the correct spot for the eyes and well as guiding his hand to make the antlers.
Thanks to Bing Search we were able to find a quick craft, have a little bonding time and create a keepsake memory!