This post is part of the HEALTHY ESSENTIALS® 2014 program by Johnson & Johnson Consumer Companies, Inc. and The Motherhood, who sent me a box of products and compensated me for my time. Opinions, experiences and photos shared here are all my own, and I hope you enjoy them.
  Gone are the fun and carefree days of summer. We are finally starting to get back into the school routine, but I found that refreshing some of our steps makes for easier mornings. So, I am going to share a few tips for refreshing and re-energizing your routine – and/or your kids' routine – in preparation for the new school year, or as the school year begins. 
REFRESHING THE FAMILY'S ROUTINE FOR SCHOOL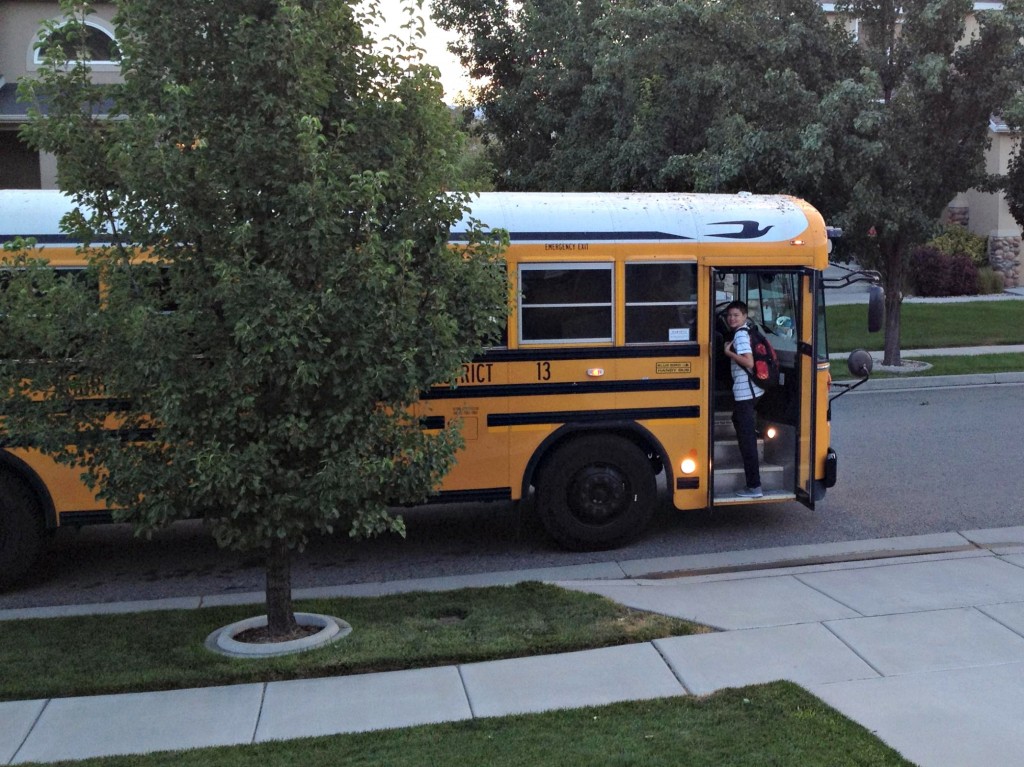 1. Start your bedtime routine 1 hour prior to when you want to fall asleep. This gives you time to focus on yourself, gives your children time to wind down, and then everyone is in the right mind set to "turn it off" and go to sleep.
2. Have the children shower/bathe at night to avoid a rushed morning. My daughter likes to use JOHNSON'S® Baby NO MORE TANGLES® 2-in-1 Shampoo and Conditioner. It is formulated with hair conditioners that gently moisturize as they cleanse and it helps keep her hair from being one huge rats nest in the morning.
3. Add a flouride rinse to their brushing routine. LISTERINE® SMART RINSE® Anticavity Fluoride Rinse is an anti-cavity mouthwash for kids ages 6 and older that provides 12-hour cavity protection and strengthens teeth 99% better than brushing alone. The extra protection over night is helpful come checkup time!
4. Be firm with bedtime. My children always seem to beg for an extra 10 minutes, which actually turns into another 30. We always pay for it in the morning. If you don't bend the rules once, they won't be as apt as mine to beg for more time.
5. Wake your children a little early to avoid a rush to get ready. There are some mornings my son takes a good 5-10 minutes before he can get out of bed. He seriously says his legs are too tired to stand on.
6. The air gets crazy dry here in the midwest in the fall/winter. Before dressing, use a little LUBRIDERM® Daily Moisture Lotion to help keep the kiddos less itchy. It's a Fragrance-Free Lotion is a family-friendly solution (for kids 4 and up) to replenish and moisturize dry skin. Not only is it fragrance-free, but it's fortified with Vitamin B5 and skin-essential moisturizers. The clean-feeling, non-greasy formula absorbs in seconds and moisturizes for hours – in fact, it's clinically shown to moisturize for 24 hours.
7. Start with a good solid breakfast containing protein and carbohydrates. A bowl of cereal is ok, but combine it with a protein item to help keep them satisfied longer. Hungry tummies mean wandering minds!
8. Try not to yell, fuss or rush. Mornings that start badly at home often carry over in their mood at school. Plenty of hugs, kisses, smiles and "I love you's" go a long way towards a great outlook on the day.
9. If your child packs a lunch at home, quietly add a quick encouraging note into their lunchbox to surprise them during their day. If they can't read… simply draw a heart on their napkin. The gentle reminder that mom is thinking of them gives them the boost they need to make it through the day.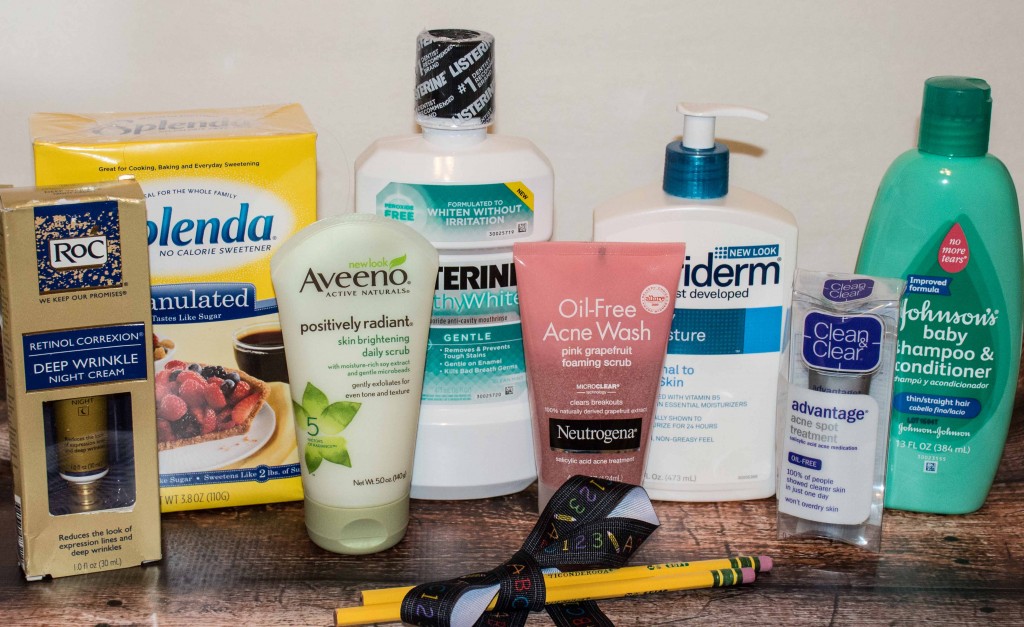 I love this time of year because you can get Great Deals on HEALTHY ESSENTIALS® Products that can help you re-energize your routine as the new school year begins!
HEALTHY ESSENTIALS® is offering amazing printable coupons, tips & tools and so much more for all the products you and your family love. You can save more than $40 by visiting http://www.HealthyEssentials.com now and signing up for HEALTHY ESSENTIALS® program coupons and offers.
While you're there, check out some of these great savings:
* Save $1.00 on JOHNSON'S® Baby NO MORE TANGLES® or Extra Conditioning hair care product (excludes sizes 1 oz.-4 oz., JOHNSON'S® BUDDIES® and JOHNSON'S® KIDS® products)
* Save $2.00 on any (2) AVEENO® products (excludes cleansing bars and moisturizing bars, trial sizes and 2.5 oz. lotion sizes)
* Save $2.00 on any (1) RoC® Anti-Aging product
* Save $1.00 on any (1) NEUTROGENA® Cleansing, Moisture, or Acne product
* Save $1.00 on any (1) SPLENDA® No Calorie Sweetener Product
* Save $1.50 on any (1) VISINE® product (0.5 fl. oz. or larger)
* Save $1.00 on any (1) LISTERINE® Antiseptic Mouthwash, or (1) LISTERINE®NATURALS™ Antiseptic, or (1) LISTERINE® ULTRACLEAN® Antiseptic, or (1) LISTERINE® TOTAL CARE, or (1) LISTERINE® ZERO®, or (1) LISTERINE® FLUORIDE DEFENSE® Anticavity Mouthwash product (Valid on products 1L or larger)
What are some of YOUR favorite tips for keeping your routine fresh?