Reflect Your Personality With Your Windows Phone HTC 8X
Content and/or other value provided by our partner, HTC.
What makes something uniquely yours?  When you can customize it to your personality!  That is one of my favorite things about my new HTC 8X Windows phone.  I love that I can add whatever tiles I want, make them big or small, and move them around.  I can also change the background and tile color to match my mood, the season, or holiday – which caters to my "illness" of decorating for every holiday.  Haha!
I am that person that cuts out paper hearts and tapes them to my front door for Valentine's Day.  I paint my toenails green for St. Patty's Day, and put up tons of flags all over the house for the 4th of July.  I would make a great teacher's classroom decorator.  If only that were a real job I could get paid for… Aaahhh…dreaming…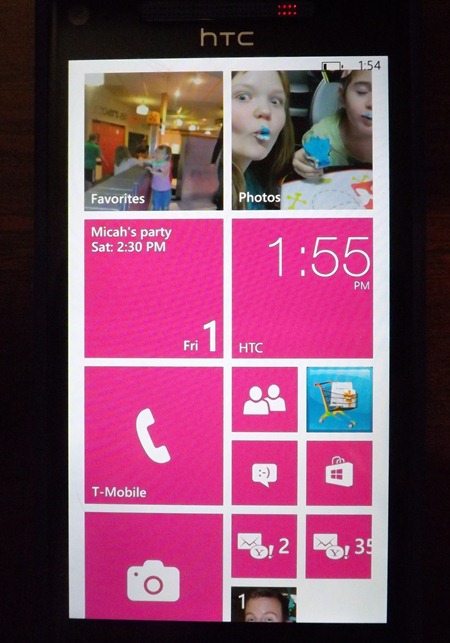 *Snap!*  Well, at least I can customize my phone!  Woo Hoo!  When I first got the phone, I went with a black background with periwinkle tiles simply because it's my favorite color right now.  With Valentine's Day right around the corner, I decided to have some fun so I went with a bright pink color. and white background.  I think it's perfect for the season of love!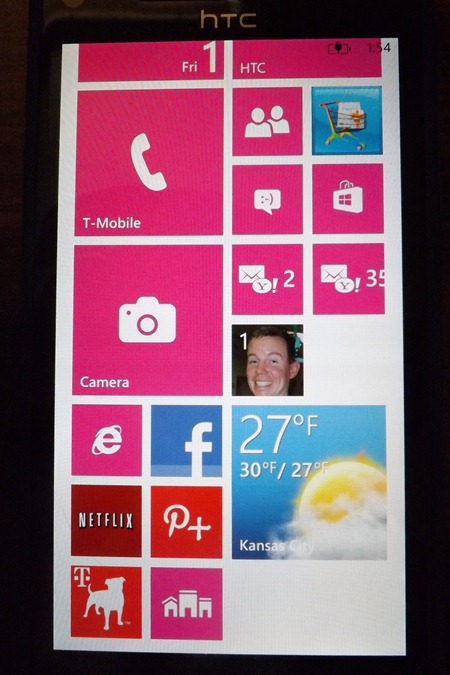 The most precious people in the world to me are showcased at the top of my phone.  Next I have the things I use most (calendar, time, calling, texting, etc.).  Toward the bottom I put games and other online fun stuff I use.  Everything else is just a swipe away on the next page and I can add or take away tiles at any time.  Love love love it!
How do you reflect your personality?
Disclosure of Material Connection: The above mentioned product was received for free. No other compensation was received.