Red Hot Popcorn Recipe
Our family has had a addiction to cinnamon popcorn for years now. Mine started when my Dad would get tins of Topsy's popcorn delivered to the house for Christmas. It so incredibly delicious, but can get expensive when purchasing for six.
This red hot popcorn recipe helps meet the craving without breaking the bank… plus you can use those adorable heart red hots for Valentine's Day!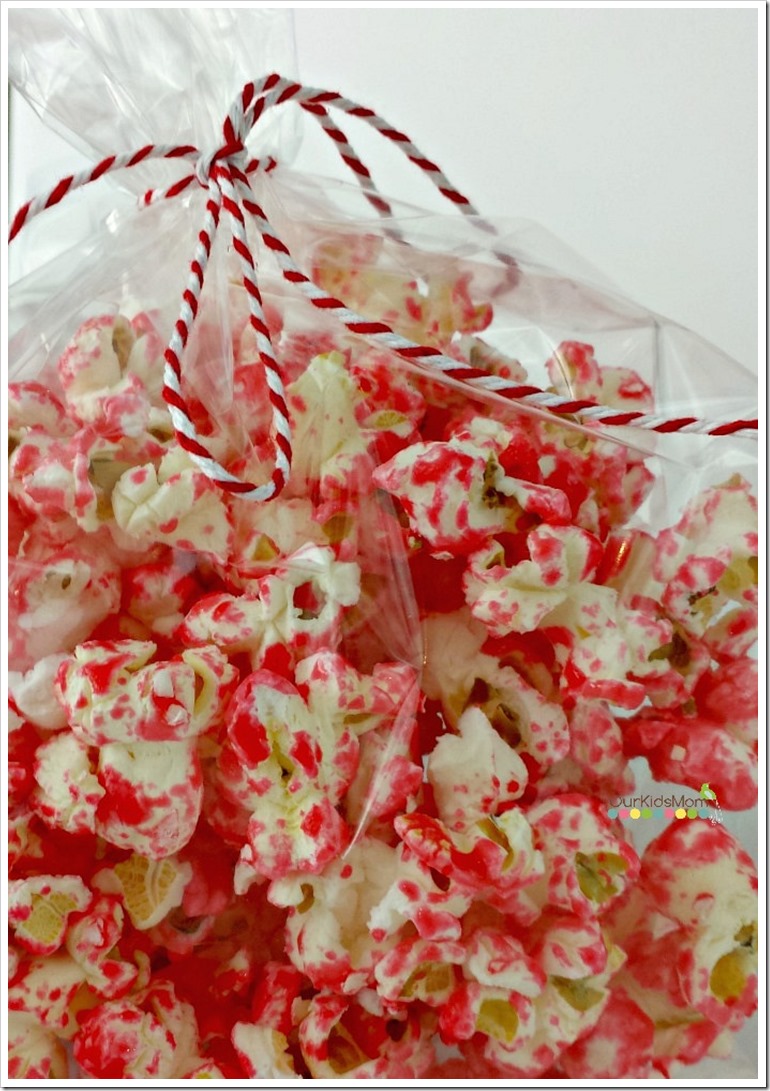 Ingredients
6 cups plain popped popcorn
¼ cup water
½ cup red hot candies
Instructions
Preheat the oven to 250-degrees. Line a baking sheet with parchment paper.
Combine the water and red hots in a small saucepan. Bring to a boil, stirring often until the candy melts.
Pour the popcorn into a large (clean) paper shopping bag. Pour half the mixture over the popcorn and shake, then pour the remaining liquid and shake vigorously.
Pour the popcorn out onto the parchment paper (some will stick to the inside of the paper bag – I just toss that part). Take care not to burn your fingers as the sticky red stuff is super hot now!
Bake the popcorn for 10 minutes, then stir. Bake for another 10-15 minutes until it's almost dry. Package the popcorn into festive bags.