RealPlayer Cloud | Put Your Videos In the Cloud
Promotional items received. All opinions are my own.
I use my smart phone for everything. I love to take videos on the fly, but often find it difficult to share them easily. Their file sizes are usually too big to email and I don't always want to post them on social media to share with the world.
Sharing them in the cloud was intriguing to me. I wanted to easily share them with friends and family. That… and videos are a real space hog I need to clear them off on occasion.
RealPlayer Cloud enables you to move, watch and share your videos. When you share videos with friends and family they'll be able to play them on any device or operating system, without downloading the RealPlayer Cloud app. Seriously. No more worrying if the format is compatible with their devices. No more worrying about formatting or converting videos, or carrying HDMI and USB cables to connect devices to each other to watch videos. It just works.
Once you download and sign into RealPlayer Cloud, your start screen will look similar to this. The tiles are self explanatory and maneuvering around the app is very easy.
I clicked on view all my videos. From here you can view, upload &/or share the selected videos.
Simply select the video and then touch the 3 dots in the upper right hand corner.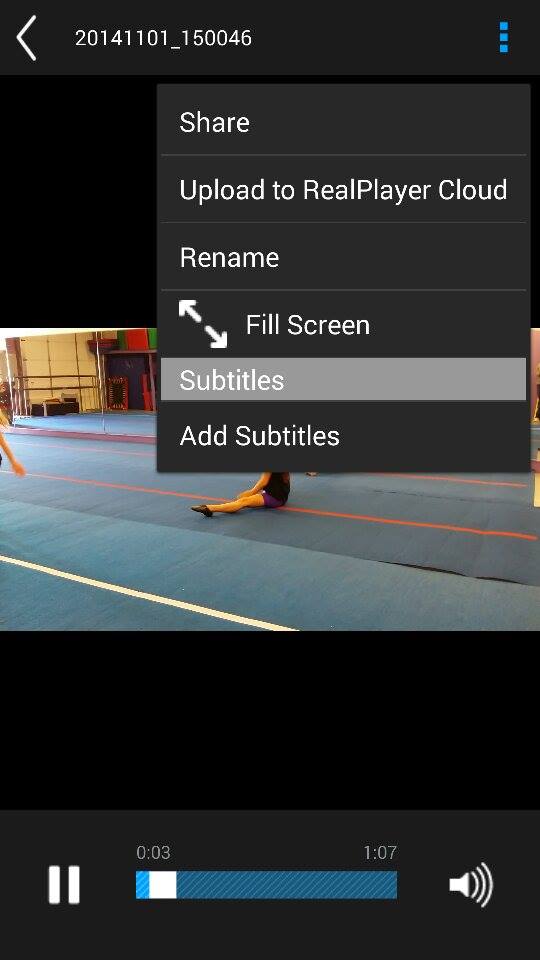 If you chose to view the video first, you can also share, upload, rename and even add subtitles to your video while viewing.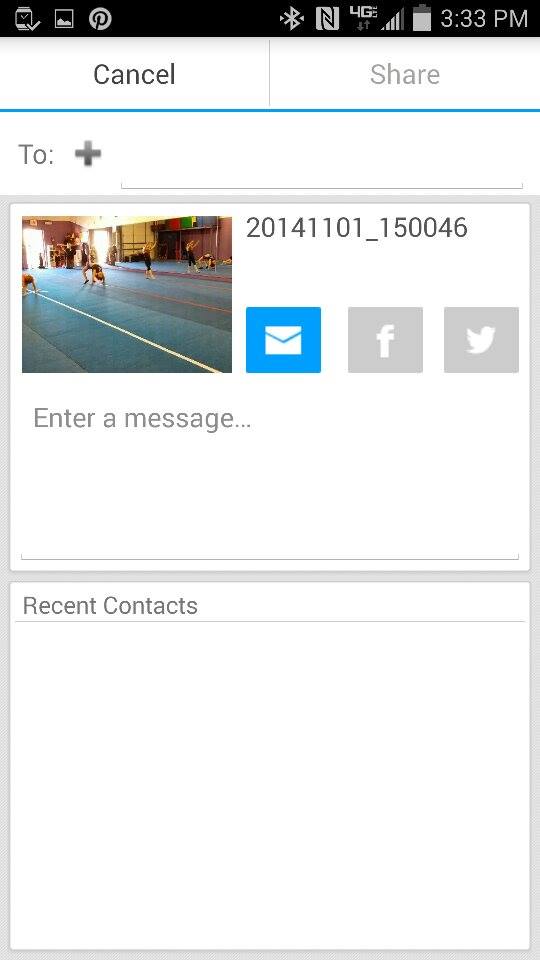 I chose to upload my video to the cloud and share it with someone via email. You can see here that you can also share across the board with just one action.
She received an email with a link and was able to watch the video immediately without downloading!
Incredibly simple and it works so well!!
Upload videos of any format to the cloud and they are automatically adjusted for your device screen-size, bandwidth, and device type prior to playback.
RealPlayer Cloud supports all popular formats like FLV, WMV, MKV, DIVX, XVID, MOV, AVI, and MP4.
Once your videos are in the RealPlayer Cloud you can share them privately with friends and family. If your devices are using the same Wi-Fi network you can use RealPlayer Cloud to easily download videos to one device from the other. No more hunting down the cord to hook up to your computer. That, and when I use my Samsung phones I have to use another piece of software to dig around "inside" my phone to find what I want to download.
RealPlayer Cloud has simplified my role as the family historian. Now I don't hoard my videos on my phone hoping something doesn't tragically happen to my device. I not only take videos… but I archive and share them all from the same app.
Connect with RealPlayer Cloud:
DOWNLOAD IT:
You can download RealPlayer Cloud and enjoy easy transfers and shares on all of these devices:

WIN IT:
ONE OurKidsMom reader is going to win a $200 Visa Gift Card & a Roku!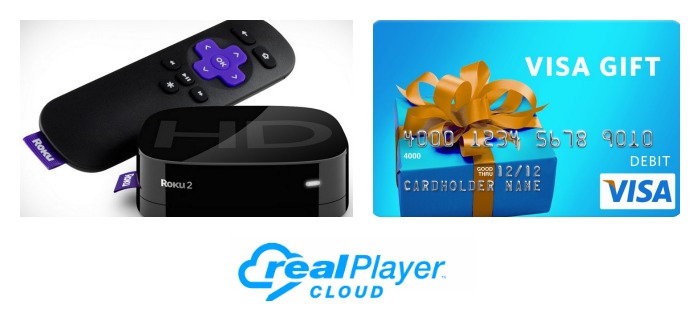 This giveaway ended at 11:59 PM EST on December 12, 2014.