Raise a Cone to Summer with Nestle Drumsticks
Disclosure: I was compensated for this post. However, all opinions expressed are 100% my own.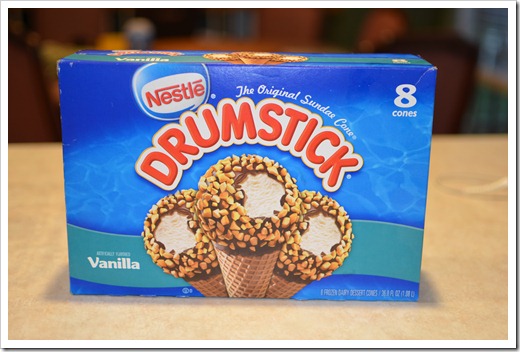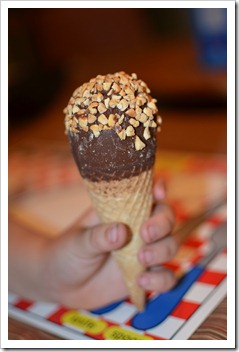 Nestlé Drumstick has been a treasured treat in our house as far back as I can remember. From the waffle cone to the smooth creamy ice cream… oh and don't forget the crisp chocolate layer on top, it's a timeless treasure we still indulge in on occasion.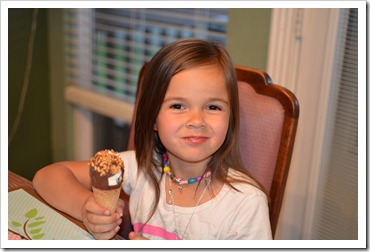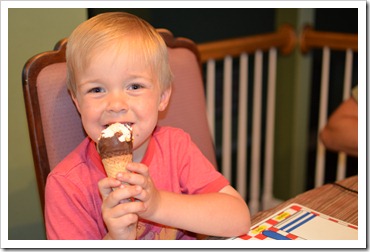 This particular occasion we were celebrating Emma finishing kindergarten and the beginning of our summer break together. Ethan has missed her terribly and he's one happy guy to have his big sister home for the summer. They were both happy kiddos when they heard we'd be celebrating with a Nestle drumstick!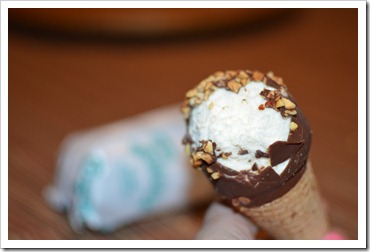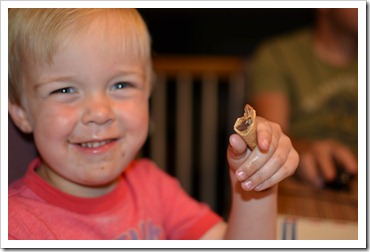 Did you know that it is the Original Sundae Cone? In 1928, the Parker Brothers took the waffle cone to the next level but adding a chocolate coating to ice cream and covering the top with nuts. One of the brothers' wives said it looked like a fried chicken leg and thus, the "Drumstick" novelty was born!
I think Emma's favorite part is the crisp chocolate coating with the crunchy peanuts on top. Ethan, though, digs through that quickly to get to the chocolate at the tip of the cone. Both kids had content smiles as they finished up their treat and headed up to get ready for bed. I loved the sing songy "Thank you Mommy for the drumsticks!" as they climbed the stairs.
Now YOU can join Nestlé Drumstick as we countdown to the first day of our favorite season of the year and toast to the first day of summer.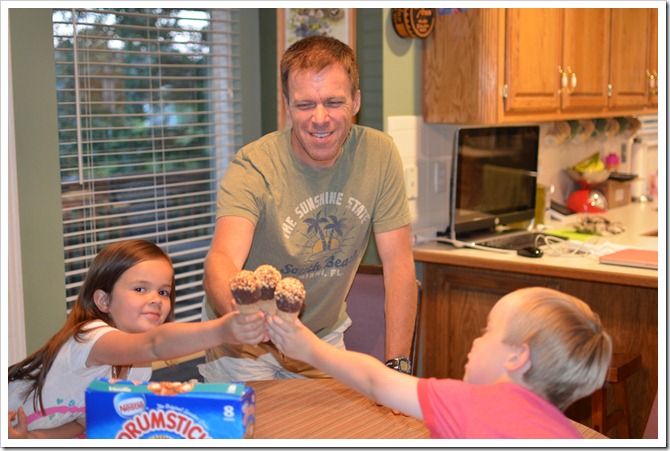 Just like us, you can "Raise a Cone to Summer" and submit a photo of someone raising a Drumstick cone (real or virtual) for a chance to win a lifetime supply of Drumstick cones. To participate, all you have to do is visit raiseacone.drumstick.com now through June 21st to submit a photo of you getting into the summer spirit by raising a cone!
I hope to see YOUR photo there soon!
Stay connected with Nestlé Drumstick on Facebook and Twitter. Visit Drumstick.com to learn more about the flavors and products.
Which drumstick flavor is YOUR favorite?