Radio Flyer Deluxe 4-In-1 Stroll 'N Trike Review
Samples were provided for review purposes. All opinions are my own.
We have been on the lookout for an awesome grow with your munchkin trike. The Radio Flyer Deluxe 4-In-1 Stroll 'N Trike was just what we were looking for.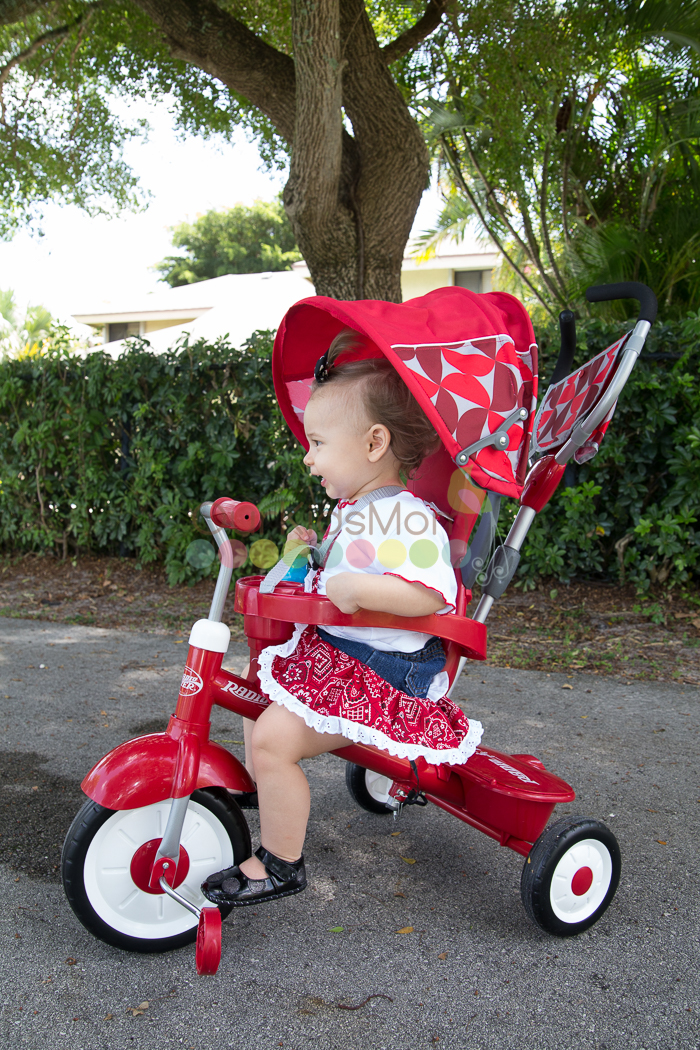 You can start using this model at 9 months of age in infant mode.
We have been using it in infant trike mode right now with the canopy to keep the baby protected from the sun and still have the 3-point harness and the snack tray. We are on the verge of taking the snack tray off so that she can use it as learn to ride trike.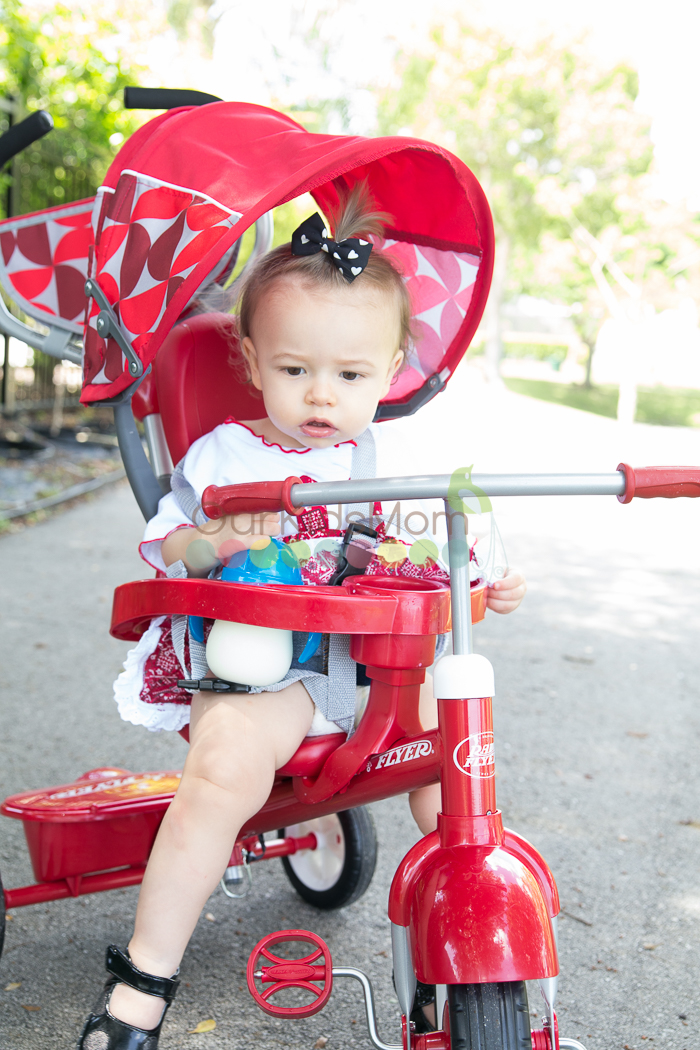 We've noticed she has been enjoying our walks lately because we have been using the trike in place of a stroller. It seems she is much happier to sit on the trike rather than the stroller. I think she's getting bored with the stroller, unless of course she is pushing it around the house. That seems to amuse her.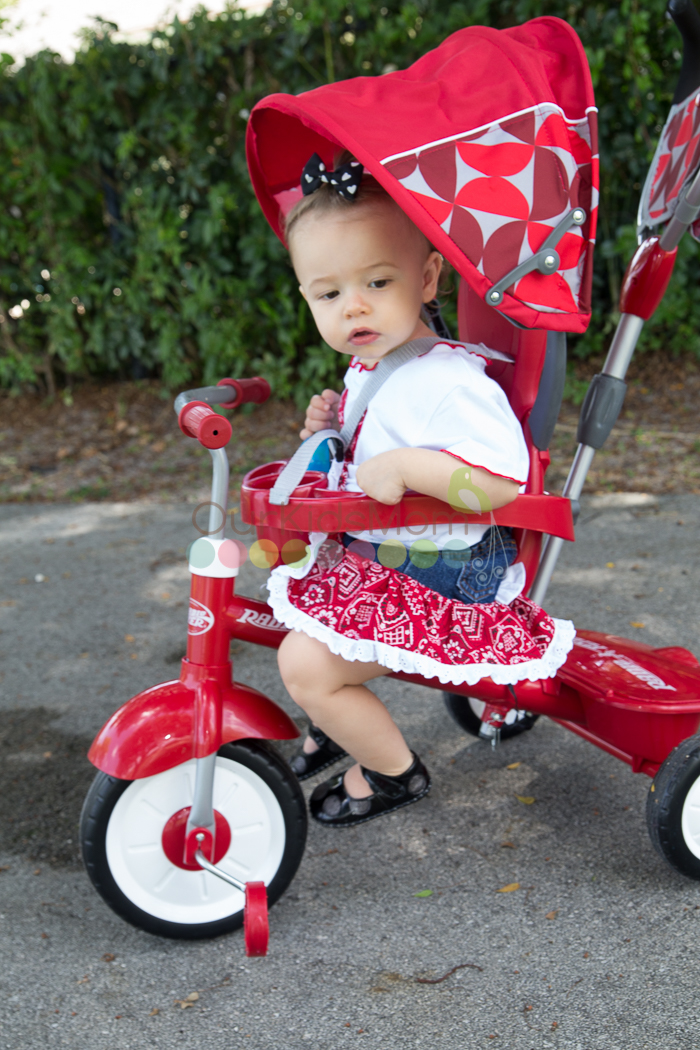 The Radio Flyer Deluxe 4-In-1 Stroll 'N Trike offers 4 ways to ride, to accommodate ages 9 months to 5 years. It converts from an infant trike to a steering trike, learn-to-ride-trike, and finally a classic trike. The seat adjusts so that the trike can grow with your munchkin.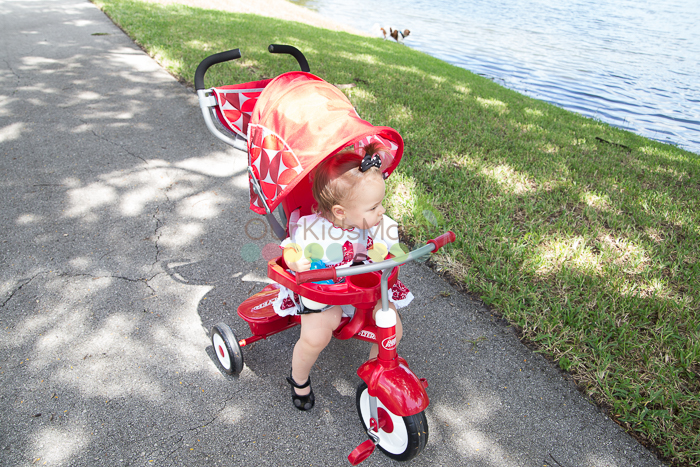 All the goodies that make this a wonderful infant and learn to ride trike (like the stroller-style canopy with UV protection, the extended head rest, the snack tray, and the 3 point harness) all come off so that the trike is ready for an older child.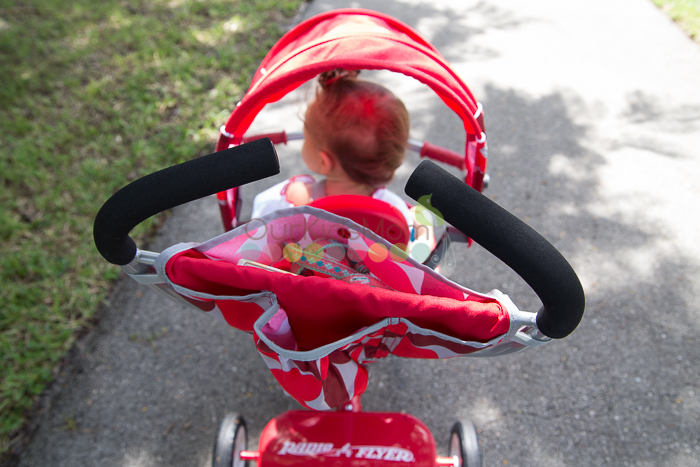 My husband and I really appreciate that the push handle is adjustable. We have a height difference of a foot between us and the adjustability makes it work for both of us.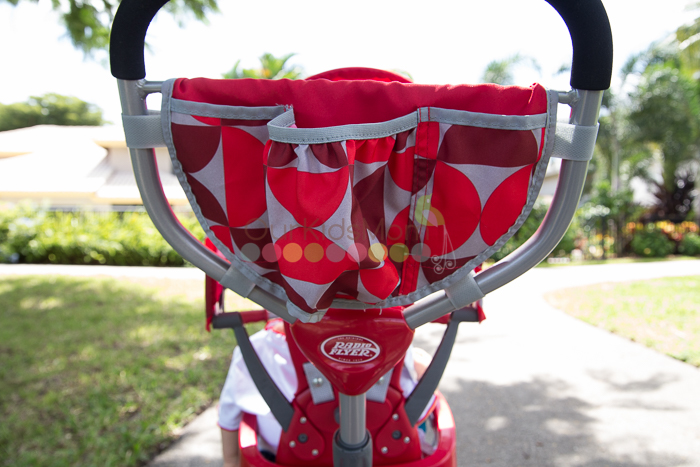 The handle has a little parent organizer so you can toss in your phone, glasses, snack for the baby and more.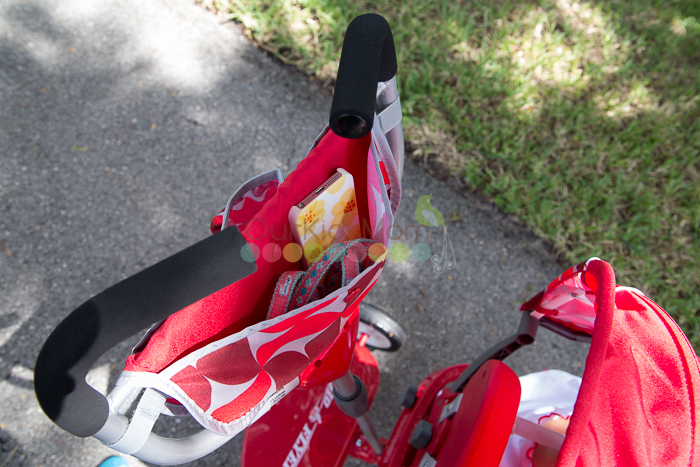 There is a divided pocket on the one side and a larger area on the other.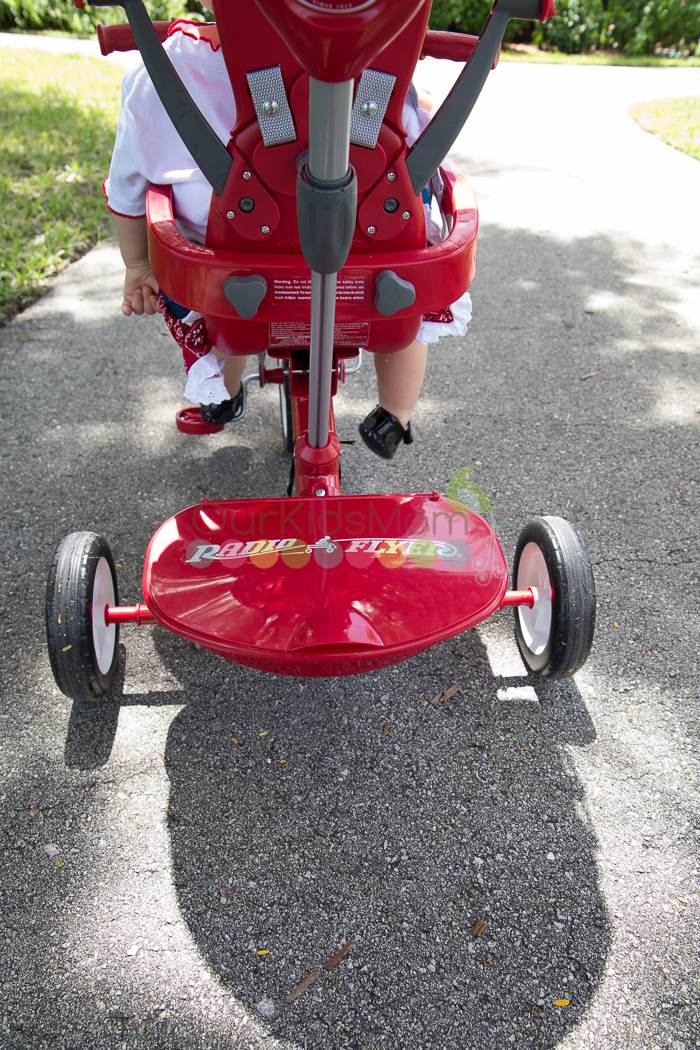 I really love the little covered bin for parent or child storage, though. I use it to carry water bottles just in case we get dehydrated while we are walking (so they don't sweat all over my phone). I can see my daughter loving this area for her baby dolls and other little trinkets as she gets older.
You can purchase the Radio Flyer Deluxe 4-In-1 Stroll 'N Trike here.
Connect with Radio Flyer: