Pumpkin Oranges
We recently came across this idea for a super quick, healthy but fun snack for kids and wanted to share.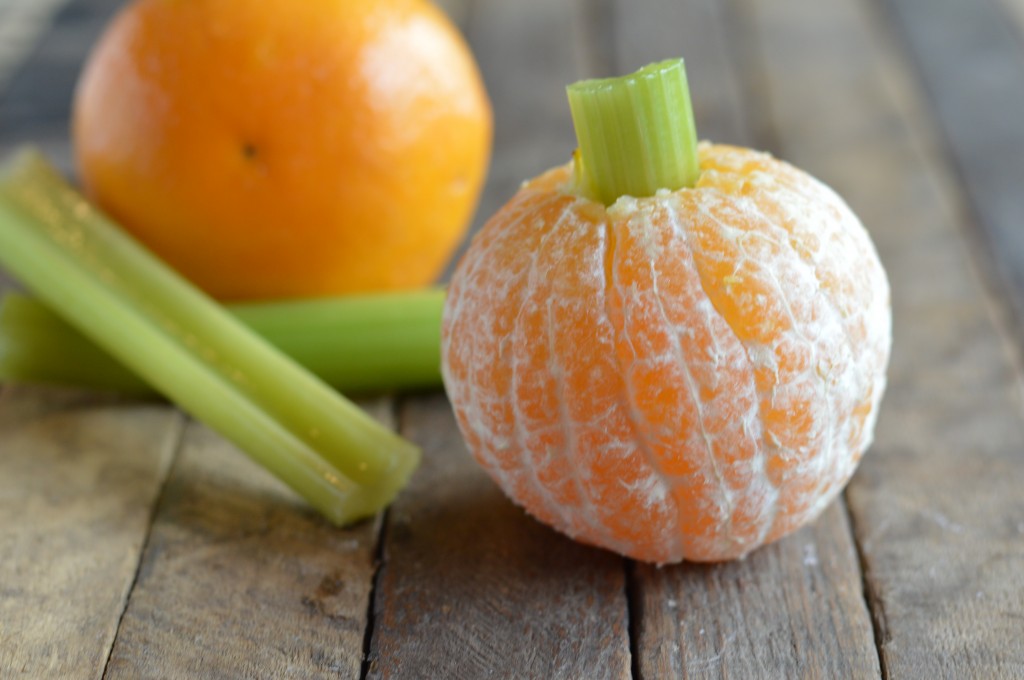 They are super cute and so easy to make.
You will need oranges and celery.
Cut your celery sticks into 3 pieces.
Peel your oranges and set them onto a plate.
Take your celery stalk and gently put them into the top of the orange where you would split it at. Be careful not to press too hard or the orange may split.
Keep in the fridge until ready to serve. Cover with plastic wrap to keep from drying out.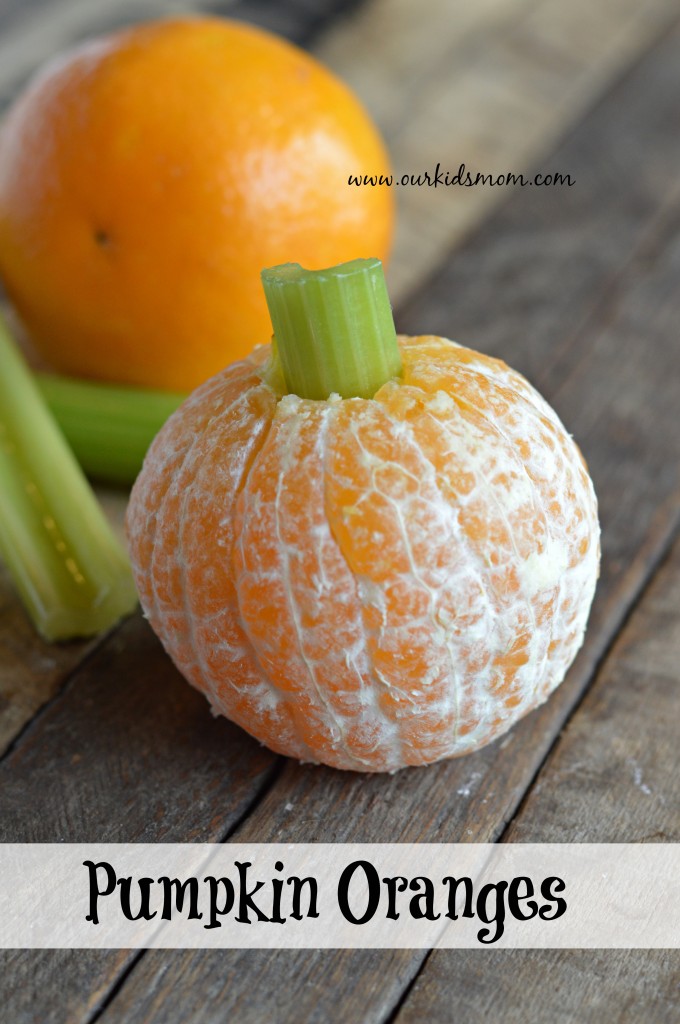 Do you have any other seasonal healthy quick and easy snacks to share? Tell me in the comments below!