No matter the reason, relocating is never easy. You have to deal with the emotions of leaving behind the familiar, get all of your belongings in boxes, clean out your old place, tie up loose ends (mail, bills, school, work, etc.), make sure things are set up in your new place, and then get yourself, your family, and your belongings to your new place safe and sound. Essentially, moving takes a toll on you physically and emotionally.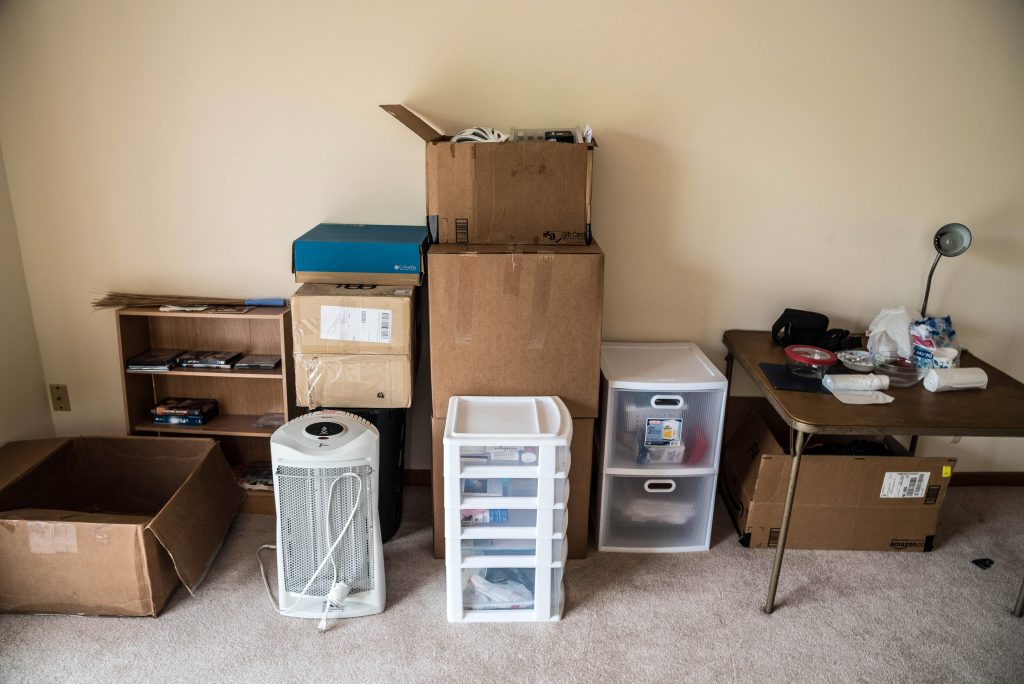 If you're planning the move on your own, this can be a lot to take on which only adds to your stress. Though you may not be able to snap your fingers or wiggle your nose and everything be magically in order, you can make reduce the stress of moving by enlisting the help of the right professional services. Here are some experts you may want to call on for your upcoming move:
Junk Removal Companies
Condensing your belongings to save space and money is often one of the top suggestions to reduce the stress of moving. If you've accumulated a lot of things over the years that you don't want to take with you, however, getting rid of it all can be quite the chore. To get rid of things that aren't worth selling or a large quantity of stuff you have no need for, you may want to contact a junk removal company. They can provide you with large bags or dumpsters to quickly dispose of anything in the home you don't want. After the container has been filled, they'll come and pick it up and get rid of it for you.
Movers and Packers
Packing is very time-consuming. It also requires organization and attention to detail. If your schedule is too busy to get it all done yourself, hiring professional packers and movers can reduce the stress of your move. Affordable movers across the USA can help you with this task. Packers will come to your home at a time convenient for you and pack your belongings in boxes making sure to use the proper protections and labeling methods to ensure your things arrive safely and in order.
Getting the many boxes, bags, and other items from your house onto the back of a moving truck is quite the workout. If you don't have any friends and family to help make this process easier, professional movers can get the job done. They'll take your items and load them onto the truck securely. Once you arrive at your new place, professional movers will also unload the truck for you so that all that's left to do is unpack.
Cleaning Services
Whether you're moving out of a house or apartment, leaving the place in a clean condition for the next residents is the proper thing to do. From cleaning the carpets and wiping down all the surfaces to washing windows and clearing out any leftover junk, cleaning up your old place can be a lot of work. When you add children and daily routines to the mix, getting your house in shape could prove challenging. It may be best to look for affordable cleaning services in Vancouver or Maidattendants near where you live to handle this for you.
Car Transporting Services
If you're moving long-distance or have multiple vehicles, getting them from your old home to your new one is no easy task. While some people opt to take the drive, this puts a lot of wear and tear on your vehicle. Not to mention, driving for several hours with children and pets in tow can at times, be very stressful.  A better solution would be to get plane tickets for you and your family and hire a vehicle shipping service to transport your car for you.
Babysitting or Pet Sitting Services
Last, but not least, if you're trying to move with small children and pets, stretching your time between their needs and the moving checklist can be a lot to manage. Not to mention, they can get in the way or get hurt with all the traffic going on during a move. To maintain your sanity and to protect your children and pets, hire a babysitter and/or pet sitter to reduce your workload. Their main focus will be the safety and wellbeing of the kids/pets and giving you the peace of mind you need to focus on preparing for the move.
There's no way around it. Moving is stressful. Though having a stress-free move is out of the question, there are solutions that can make moving easier to manage. By hiring one or all of the professional services listed above, you can leave the major tasks to the pro while you focus on other things like getting your kids prepared for the move and getting things in order to make your transition a comfortable one.