*** First of all, CONGRATULATIONS! You officially broke my comment section in the first post. ***
Don't worry… all comments are still there and will be combined with these!
Because of the comment malfunctions that happened Saturday night and this morning…
the entry deadline has been extended to midnight 4/18
My children always look forward to Easter… the change in weather, coloring Easter eggs, and most importantly the big baskets of candy.
This year we have been looking for alternatives to all the sugary junk we usually put in the baskets.
I think I found the perfect solution for the entire family…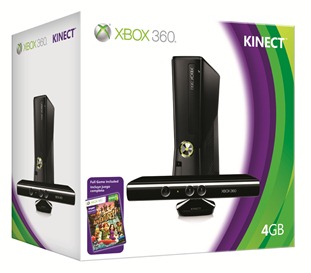 Meet the XBOX 360 with Kinect. This is a must have for many nights of family entertainment. It's not just a sit down and veg video game anymore. The Kinect allows you to use your body as the controller! This makes gaming more physical and allows even the younger family members to join in on the fun. The console comes with the game Kinect! Adventures. This game will have your family jumping, kicking and dodging their way through 20 adventures!
***********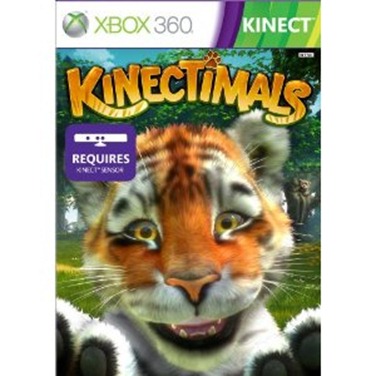 How about a game to go with your new system?
Kinectimals
When you meet your Kinectimals cub for the first time, something magical happens. A friendship is immediately formed, and you quickly begin imagining all the wonderful places you'll explore and the curious things you'll discover together. Kinectimals has five different exotic animals to choose from, each one of them more adorable than the next. Teach them commands, play with your animal and compete in contests. This is the beginning of a wonderful and lasting friendship.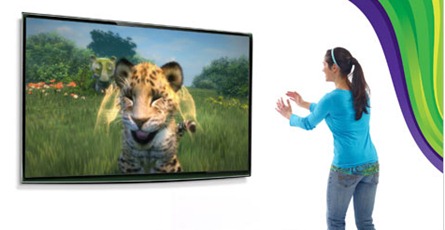 Just like real pets, your "Kinectimals" will come running when they hear your voice, respond to commands such as "jump," "roll over" and "play dead," and purr with joy when you scratch them behind their ears.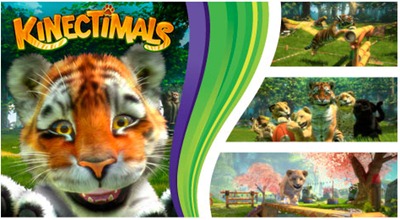 ***********
Now for the decoration on the cake… a Kinectimal plush pal!
Now you can take your Kinectimal pet wherever you go with five NEW "Kinectimals" plush pals.  The plush pals work with Microsoft Tag (mtag) technology, allowing players to scan the plush toy with the Kinect sensor and unlock NEW in-game characters to match.
These cute guys are available now at Toys "R" Us and Target for $11.99 (U.S. ERP). And, if you buy "Kinectimals" at participating retailers, you will be able to get a plush pal toy for free.  Check your local retailers for details.
***********
There you have it! OurKidsMom's solution to the Easter basket dilemma!
Something for the entire family, it won't give the children a sugar high & then crash, it keeps your body moving and mind thinking and it will last longer than a day!
***********
WIN IT!
One OurKidsMom reader is going to win a Microsoft Bundle for Easter:
4 GB Xbox 360 with Kinect (RV $299.99)
Kinectimals game   (RV $49.99)
2 Kinectimals plush pals (RV $11.99 each)
(sponsors choice/based on availability) 
We would love for you to get this before Easter…
so this giveaway ended at midnight on April 18, 2011.
The winner will have 24 hours to respond/claim their prize. NO EXCEPTIONS.
Disclosure:
This post was written me and was not edited by anyone. The opinions expressed in this post are entirely my own and have not been influenced in any way. I will be receiving samplesThe sponsor is responsible for prize fulfillment and will be shipping the winner(s) their prize(s). For more information please read my disclosure policy.