Posh Play Mat Review 
I was recently sent a Posh Play Mat to use with my Cammi. I have to say, it is just as fabulous as I thought it would be and with all the attributes a name like posh implies. It was actually much larger (45 x 50 inches) than I expected, too!
My daughter and I have already logged some quality time on the Posh Play Mat this week. We brought it outside in the grass, where we stared at trees and birds. Sorry to my cold weather friends, you could always join me in South Florida. We still have some room for you.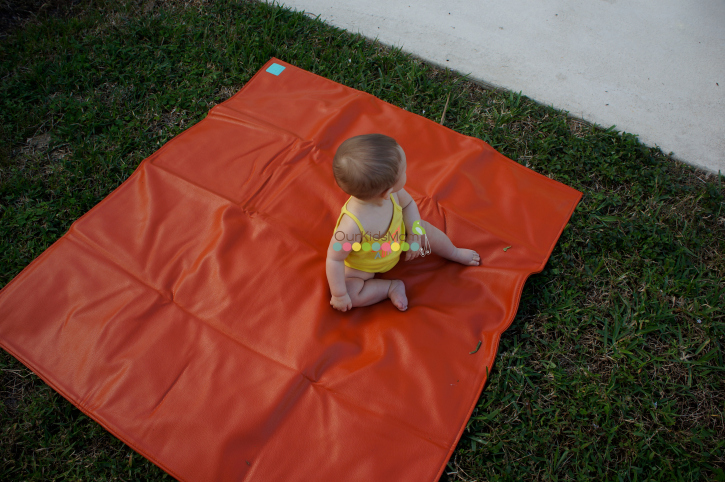 The Posh Play Mat is not just cool, it is PVC-free, polyurethane alternative to vinyl. The mat never needs laundering, you can just wipe off with a damp cloth or towel.
I have been bringing the mat with me when I am on my shopping adventures. My daughter hates being stuck in the carriage in dressing rooms. She gets bored! I normally put a blanket down and let her play as I dress, but the Posh Play Mat is much better. She has more space and a little cushioning just in case she topples over. Love it!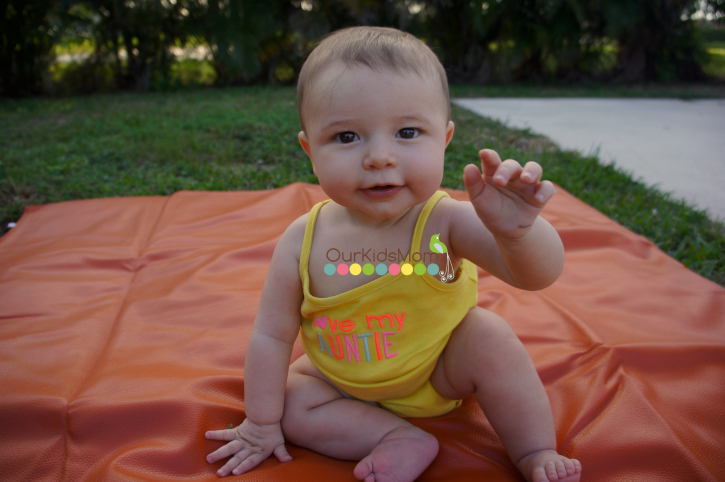 Tori Spelling called it, "a functional and stylish product for us momistas." I love that label and will be using it to describe myself from here on out. Thanks Tori and Posh Play Mat for the idea!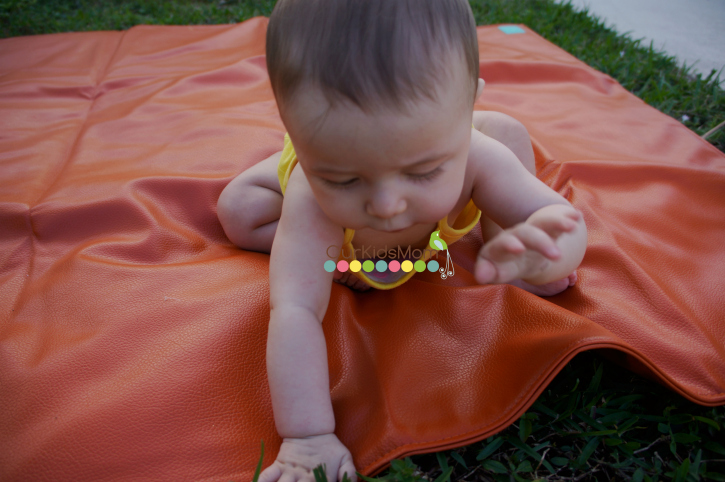 Ideas for use that I have not tried yet, but will soon!
-Place Play Mat under high chair as crumb and spill catcher. This would be good in restaurants so you don't get dirty looks from the wait staff.
-Place between baby and the sand at the beach.
There are a ton of awesome colors and elegant embossed patterns available. I love all of them and would love to be able to match to my outfit. I'd probably have to be Tori Spelling to do that, but a girl can dream. My faves are the slate gray, eggplant, fuchsia, and grapefruit. I went with orange because I'm going through an orange phase. It reminds me of Hermes orange and it is also one of my alma maters colors. It will look awesome at a tail gate once we start bringing the munchkin!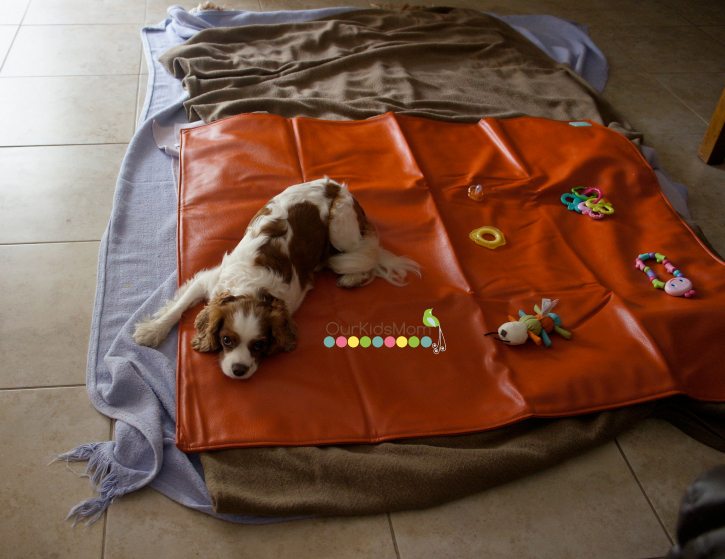 Connect with Posh Play:
https://www.facebook.com/PoshPlaymat
BUY IT
You can purchase the Post Play Mat here.