Planning a modern vacation is not easy considering how the price has risen in recent years. To that end, it's important to learn how to build a budget and what to focus the majority of your attention on as you start this process. By doing so, you can plan an affordable vacation that offers loads of fun for your and the whole family.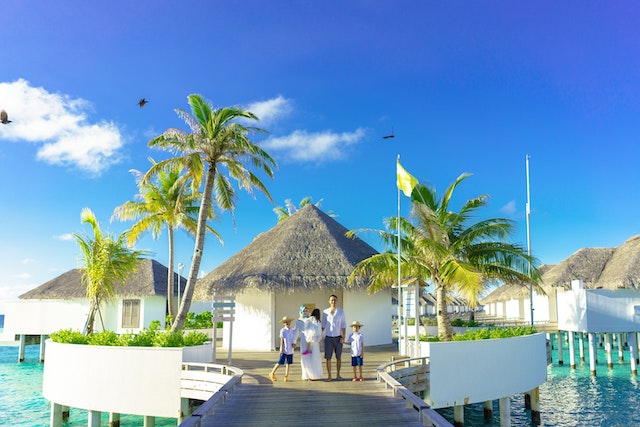 The Average Price of a Modern Vacation
Before diving deeper into the categories of a vacation budget that a person should focus on, it's imperative to outline the average price of a vacation. By doing so, a person can set a max budget limit for their trip. Travel costs can vary depending on the time of year, the airline you choose, and more, but the average daily cost of travel is $144 which means a full week-long vacation makes up around 2% of the average American's yearly budget. 
Building Your Budget: 3 Categories to Build Around
Naturally, considering the above daily cost of a modern vacation, it's important to learn how to save money when planning your next trip. To that end, there are three main budget categories to think about when you begin your planning: 
The Accommodations You Choose
As you start to think about your trip, you will need to choose where you want to stay. Generally, travelers have three options to consider: hotels, hostels, and vacation rentals. Hostels are best for single travelers, which means hotels and vacations rentals are the two primary options for families. In a popular destination, such as Cocoa Beach in Florida, there is a major difference between the two. 
Hotels in this area are often expensive and away from the most stunning parts of the beach, but popular Cocoa Beach vacation rentals in the area are often right next to the water and come at a cheaper price. Additionally, vacation rentals offer more space for larger families. 
The Activities You're Planning
The second area of your budget you need to think about is the activities you will take part in on vacation. These can add up quickly in terms of cost, so have a sit-down with your family ahead of time to see what everybody wants to do. This way, you can book tickets to activities in advance and be sure you know you can afford them before you ever even arrive. 
The Transportation You're Taking
Finally, the transportation costs are their own category in a budget. While you should set a daily spending limit for yourself, you also need to set a max travel spend. This will guide your decision of destination for your trip, and will also allow you to see just how much you can actually afford on your trip. 
Design a fun and affordable vacation 
Creating a vacation plan is difficult amidst higher prices, but not impossible. Focus your attention on each of the above three categories to narrow down what you can afford. Before you know it, you'll have a great vacation budget set for yourself that can be used to determine a destination that meets the needs of your family.