Planning a Super Bowl Party?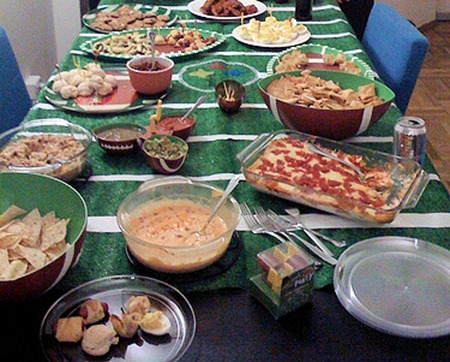 The Super Bowl is almost here! Every year families and friends gather to watch the big game and feast on a fabulous spread of yummies. But are you getting as much as you can for your money? With the Blue Cash Everyday Card you could earn 3% cash back on your Superbowl groceries!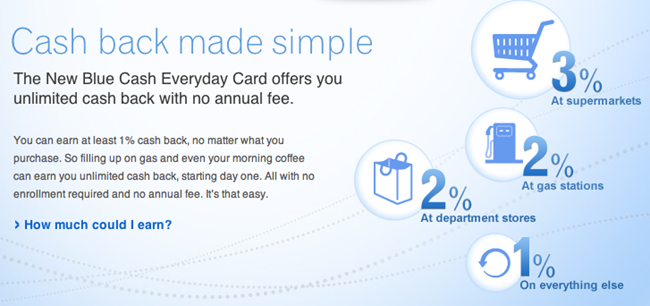 So, to celebrate the Superbowl, American Express is teaming up with OurKidsMom and several other blogs to see how much you would be getting back if you were to use the Blue Cash Everyday card to purchase your Superbowl spread. 

I am usually not a big advocate for credit cards. They can get you into trouble quickly. That being said, if you are diligent and pay off the balance each month… a card with rewards for spending is a fantastic idea! We do this in our household. You are going to spend the money on gas, groceries and clothes anyway right? Why not get a kick back for it?
If you spent $150 on your spread and
were using the Blue Cash Preferred card
you would figure your rewards like this…

150 x .06 (that is 6%) = $9 cash back!

$9 doesn't sound like much, but that's for one party…

Click on the chart above to calculate your cash back for an entire year using each card.

You will be surprised!
It's super easy to participate… and you could WIN $250 American Express!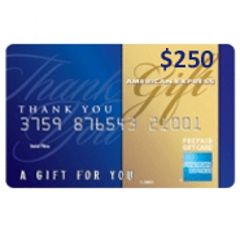 TO ENTER:
Simply follow the directions in the widget below. It's that simple.
COMMENTS DO NOT COUNT AS ENTRIES…
but they are still very much appreciated and adored :O)
This giveaway ended at 11:59 PM EST on February 27, 2012.
Disclosure of Material Connection:  Nothing was received in exchange for this post. By participating I have the chance at receiving reimbursement for my Super Bowl spread. I am disclosing this in accordance with the Federal Trade Commission's 16 CFR, Part 255: "Guides Concerning the Use of Endorsements and Testimonials in Advertising." The opinions expressed in this post are entirely my own. Your experience with the product may differ from mine. The sponsor is responsible for prize fulfillment and will be shipping the winner(s) their prize(s). For more information read my disclosure policy.