It's almost Mother's Day! If you're a mom, you know that it is one of the most rewarding jobs there is. But you also know that being a mom is exhausting, demanding, and often thankless. Mother's Day is meant to celebrate you! Find something fun and enjoyable to do so you can fully enjoy the one day of the year that is dedicated to you. Grabbing a few of your mom besties and heading out for a moms' night out is the perfect way to make the most of your special day. Before you head off for your night out, you'll want to plan it out. Below you'll find some tips to help you and your mom friends have a thoroughly enjoyable Mother's Day escape!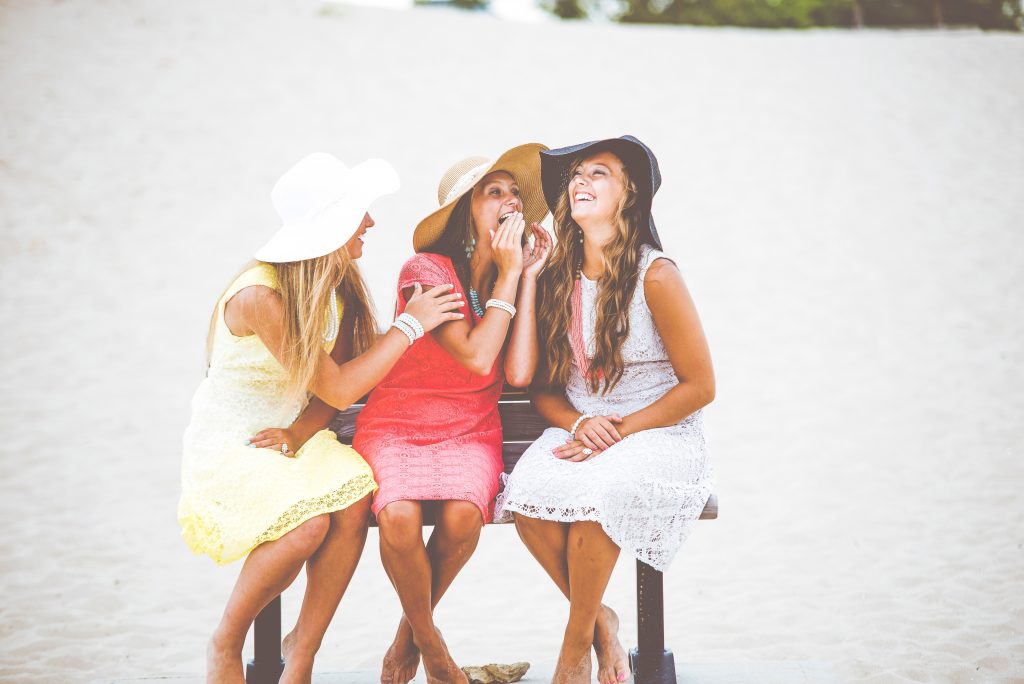 Plan What to Wear
You want to dress to impress for your night out with the girls. Ditch the mom jeans and baggy shirts for the night and choose a stylish outfit. After all, how many opportunities do you have to get dressed up and go out? Think about where you and your girls will be headed and choose an appropriate outfit.
After you have your outfit decided on, you'll want to pick the perfect accessories to go with it. Pick out a cute pair of shoes or high heels that will complement your look. Don't forget about jewelry. If you have little ones at home, it may not be routine for you to wear jewelry anymore, but don't forget about it for your night out.
You'll also want to make sure that your make-up bag is stocked and ready for you before you'll be heading out. Make sure you have all the essentials you'll need, such as foundation, eyeliner, blush, and some pretty red or pink matte lipstick to go along with your hot outfit.
Make a Dinner Reservation
Before you and the girls head out, you'll want to make a dinner reservation. You don't want to waste your fun night out waiting for a table or wandering to different restaurants looking for somewhere with availability. Call your favorite restaurant in advance to ensure that you'll be able to enjoy a great dinner together.
Make Plans for After Dinner Fun
Chat with your mom friends about what you'd like to do after dinner to have some fun on your night out. Do you want to head to the movies to see the latest chick flick? Maybe you want to head to one of the nearby casinos to play the slots and win big. The best casinos in San Diego and other major cities offer Mother's Day special events, making them ideal destinations for a group of moms in search of some fun. Some other fun ideas for your night out include checking out a local comedy club, going to a theater to see a play, booking appointments at a local spa or salon, or enjoying a few drinks together. Whatever you do, you're sure to have a blast enjoying kid-free time with your gal pals.
Arrange Childcare
So you'll be able to escape for your night out, you want to make sure that you have childcare arranged. If your husband won't be around or isn't available to watch your children, secure a trusted babysitter or family member that will take care of your children while you have fun with the girls. Be sure to pick someone who is reliable, so they won't cancel on you at the last minute and jeopardize your night out. Another option is to find an all-hours childcare center close by.
Get Your Purse Ready for the Evening
Before you head out for the night, make sure you have your purse ready for a night out. If you have been carrying around a big purse to fit toys and necessities for your children, swap it out for a wristlet or classy evening bag. You won't need that matchbox car at dinner!
Give Strict Instructions Not to Interrupt Your Night Out
Finally, and possibly most importantly, make sure that you tell your husband and children not to call for any reason that is not an emergency. You don't need your night out interrupted because your husband can't find something or one of your kids pinched his brother or sister. It is your night out, let someone else deal with everything at home and enjoy yourself!