PlanetBox Rover Lunch Box
Samples received. All opinions are my own.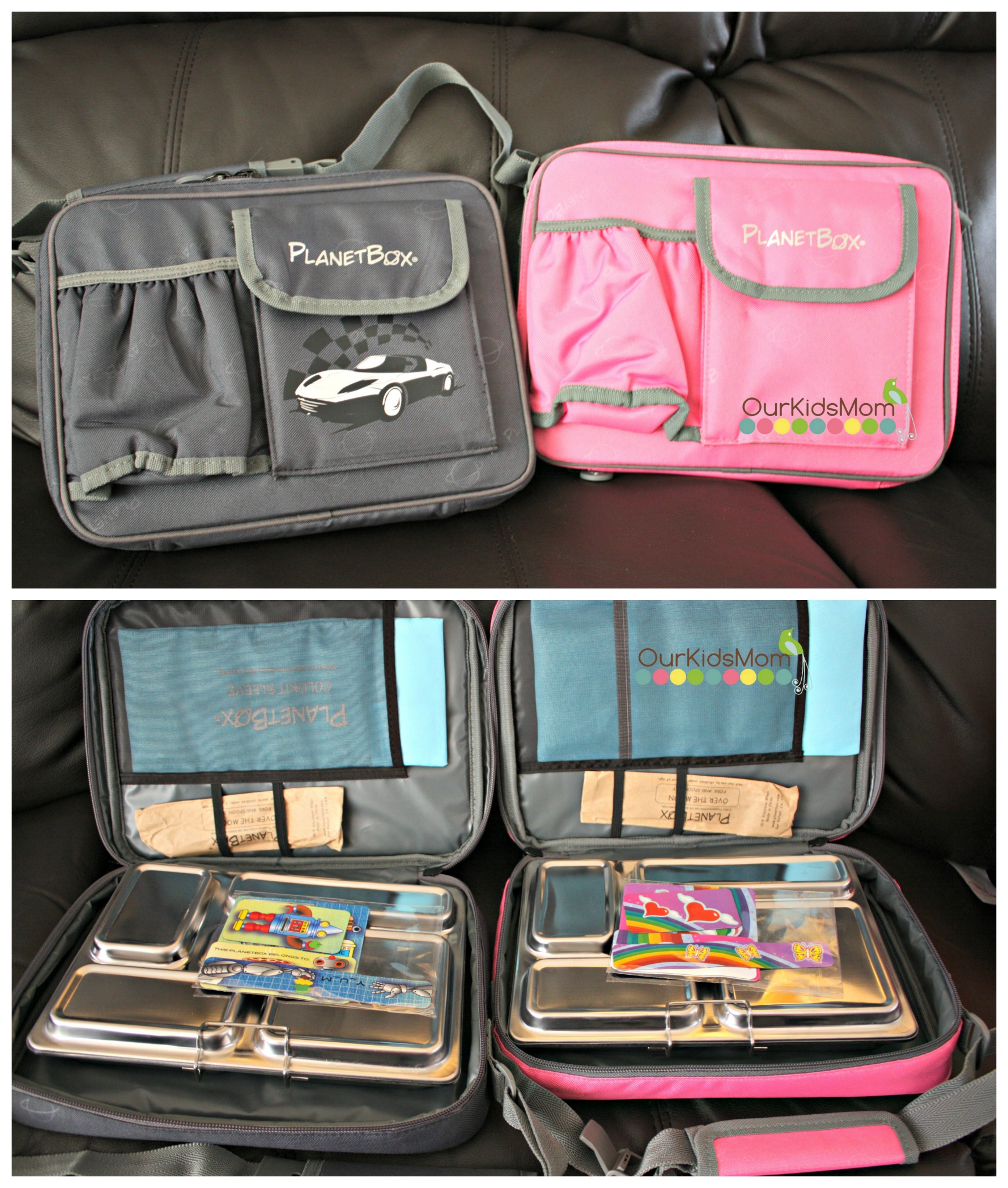 Now that my son is in school I participate in the daily chore of packing lunches everyday. Karson is in grade 1 and so I guess you can say I'm just a spring chick at packing lunches, and I know with 3 kids I have many many many more years of packing to go.
I have tried a couple different lunch kits for Karson and I have found they are either hard to wash, don't keep things cold, the inner white plastic gets brittle and cracks, or his lunch is squished by lunch time. Working at a daycare I have had a child come with a PlanetBox and I knew this was my answer, it's perfect!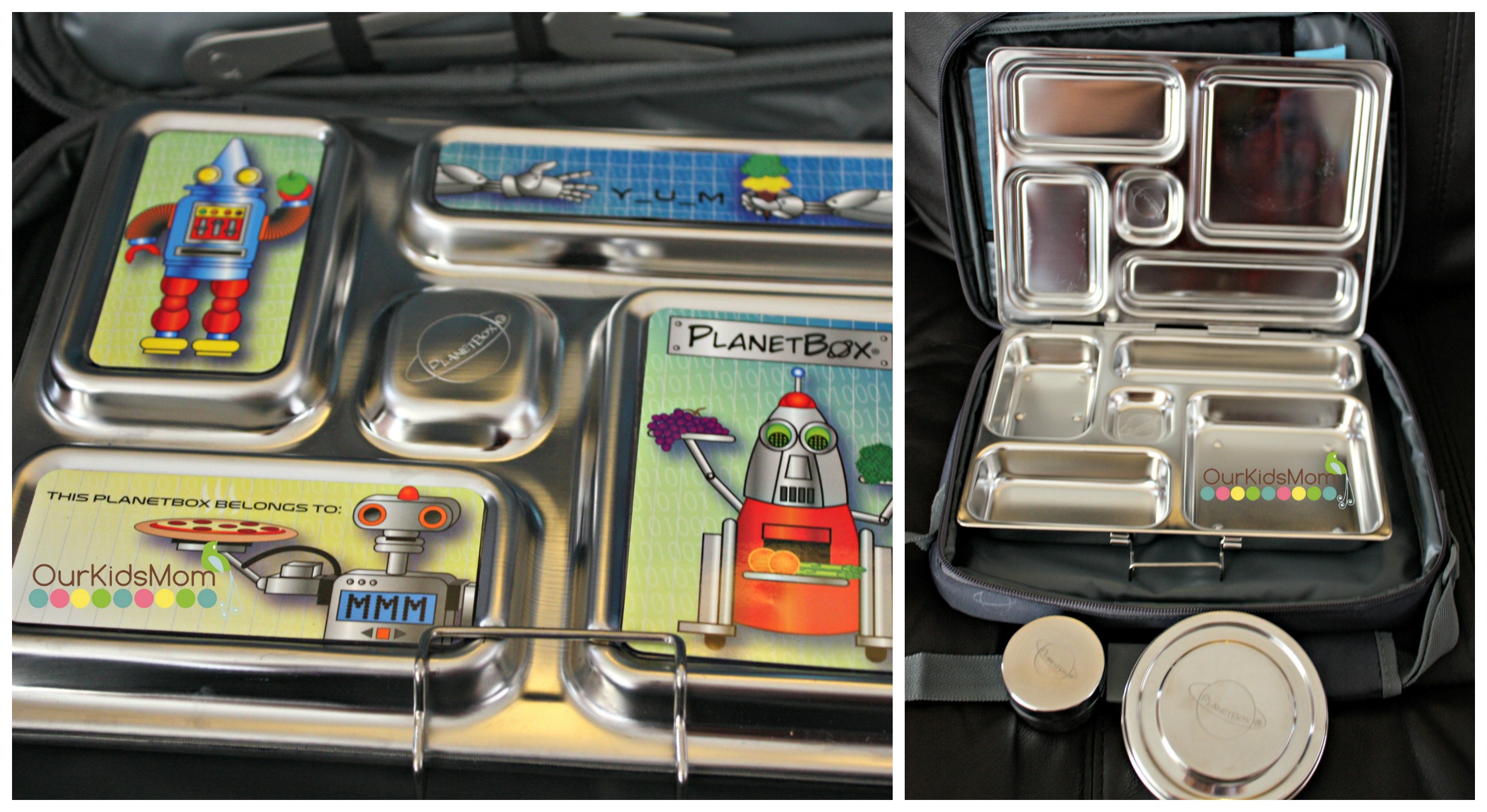 PlanetBox has 3 different styles and sizes of lunch boxes. I was sent 2 Rover PlanetBoxs that came with a carrying bag, dipper set, lunchbox, fork and spoon, freezer ice pack and magnets. There is a large selection on magnets to customize your box for your child. There is also a option to create your own custom magnets with your own pictures.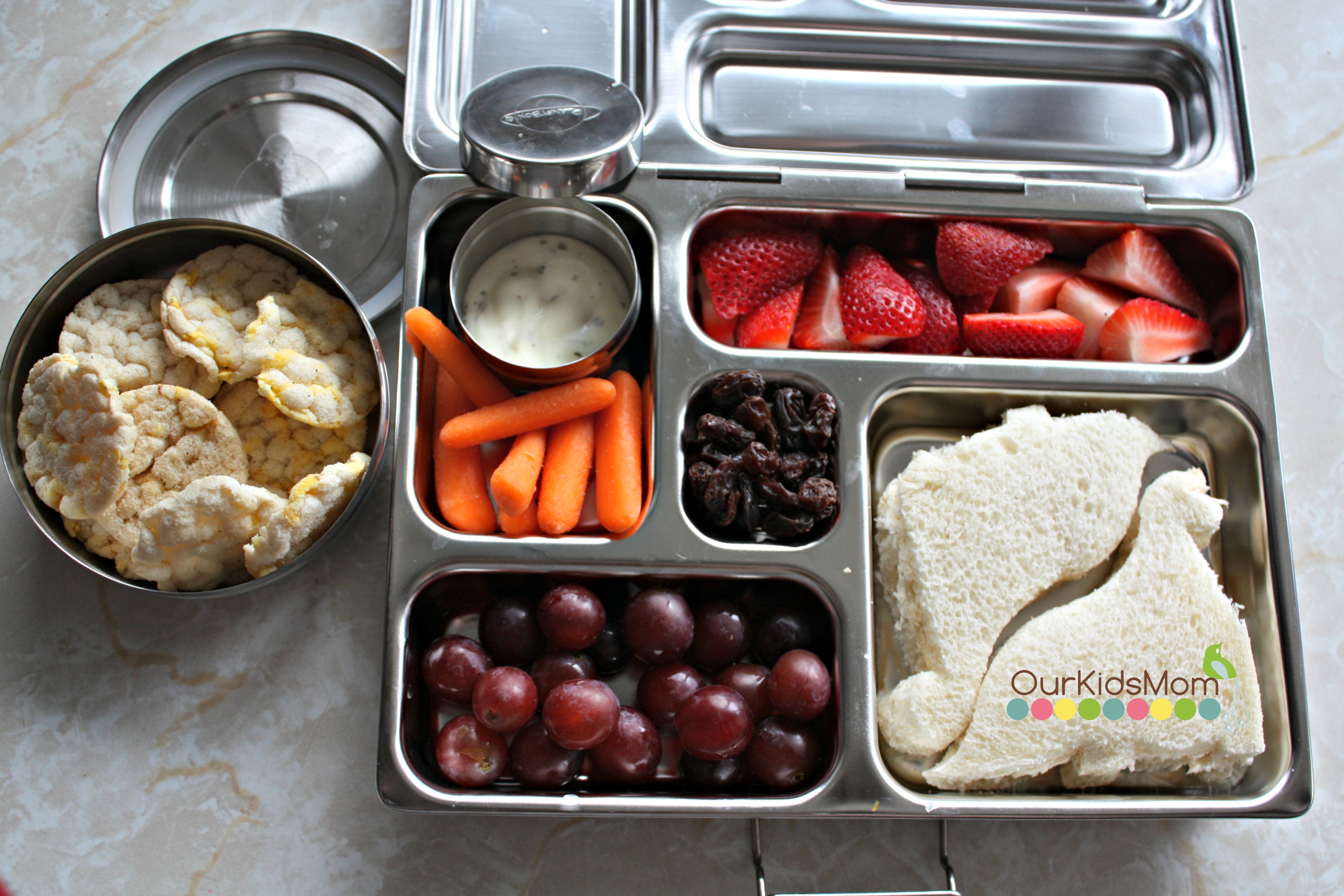 There are 5 compartments in the Rover that holds nearly 4 1/2 cups of food. That many compartments allows you to give a variety of foods and still control the portion size.
I love having the compartments as it makes it easy to see what he has for each of the food groups so I know he is eating healthy at school.
The closure is an easy to use latch that your child will have no problem opening and closing on their own. Also included are 2 dipper containers: one big dipper and one little dipper. These work great for dips and sauces. I have also used the big dipper for keeping things from crushing.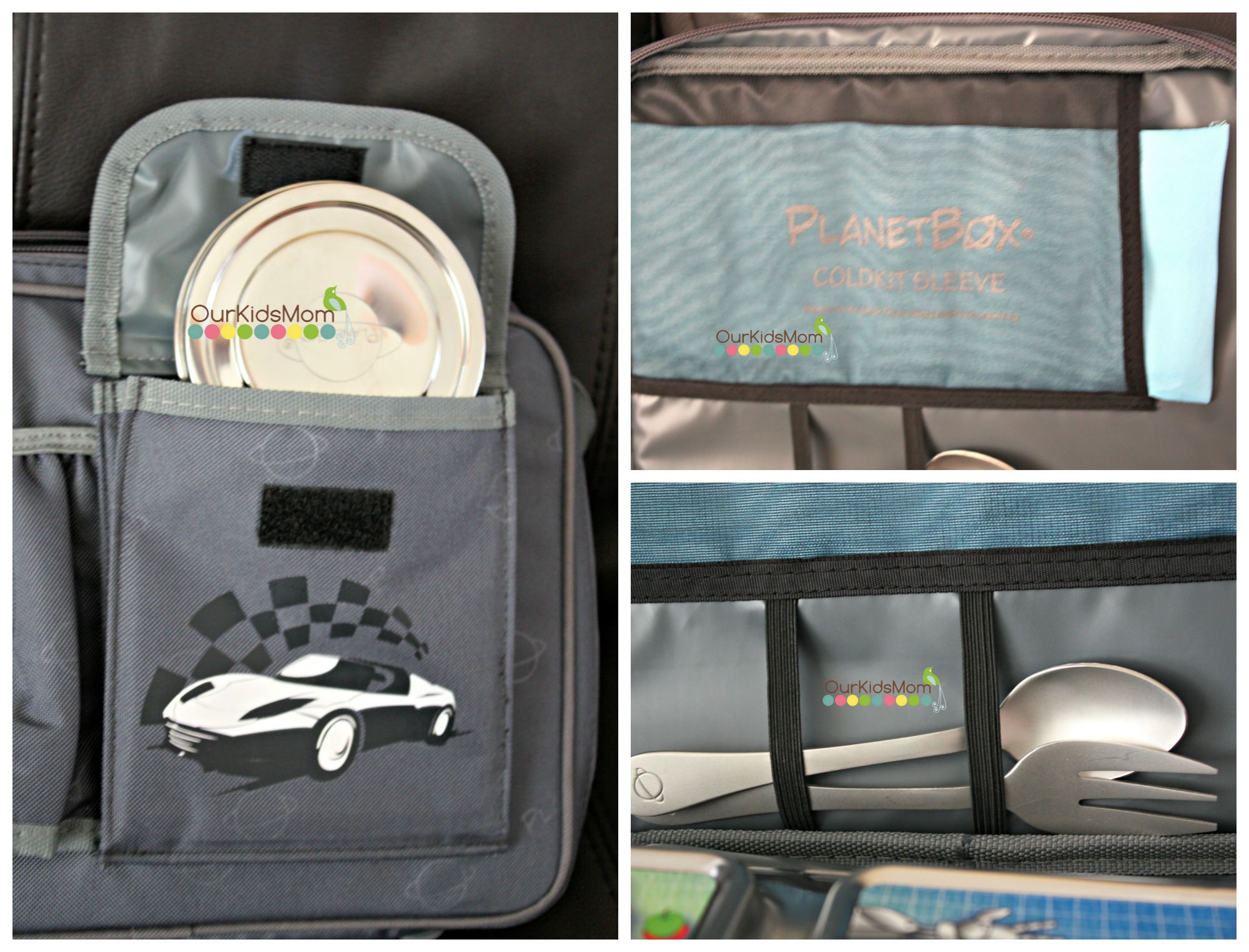 In the lid of your carrying case is a mesh pocket to hold your ice pack. Right below it is 2 little elastics to hold your fork and spoon that comes with your lunch box. On the front outside of the carrying case is a large pocket where I put the big dipper, and right beside it is a pocket to put a water bottle.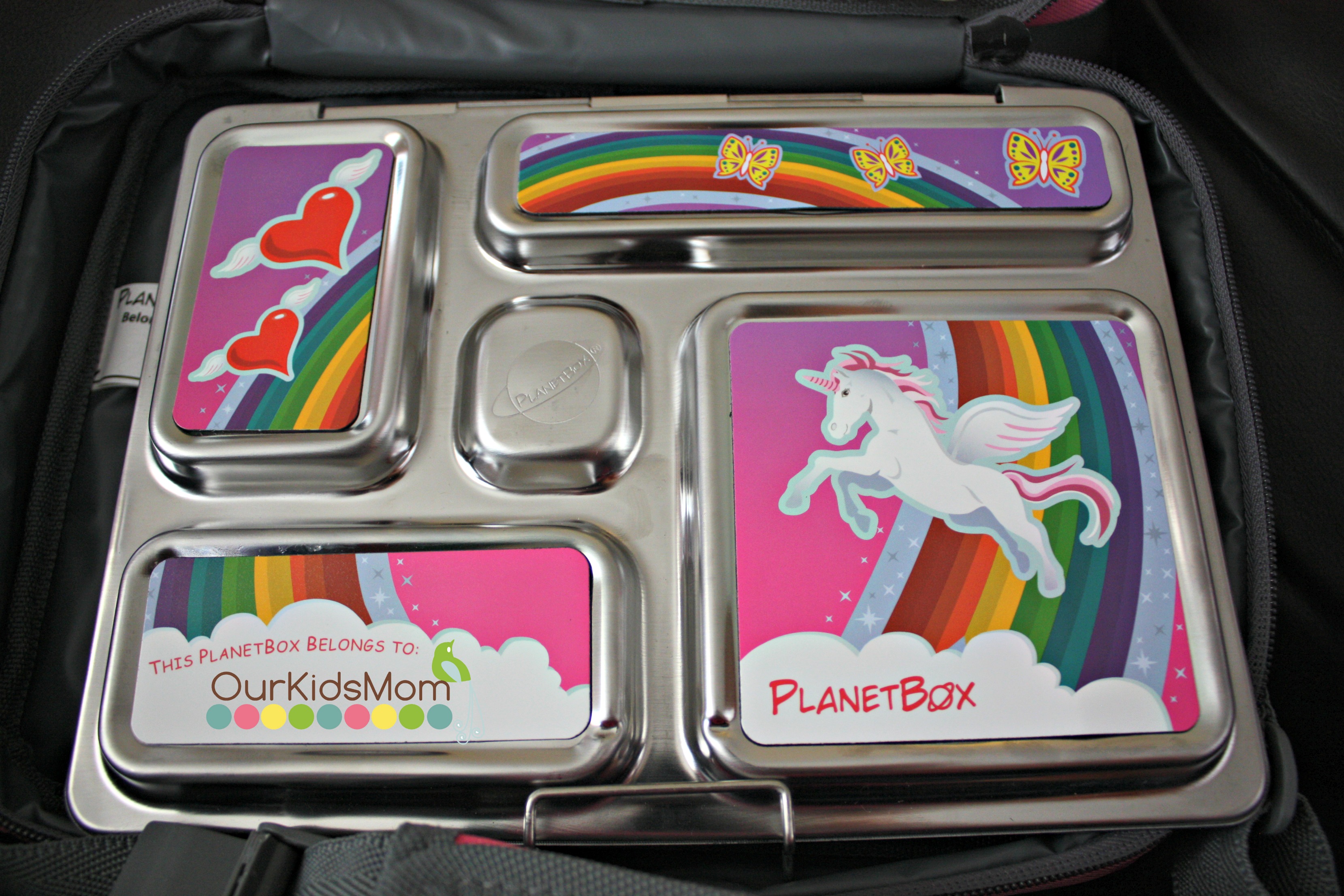 I have absolutely loved the PlanetBox Rover lunchbox. I know Karson is getting everything he needs for lunch to eat healthy. I also love knowing that his food won't be all squished by lunch time, and the cold food will remain cold thanks to the ice pack.
The PlanetBox is dishwasher safe making it a super easy clean up. The carrying case is easy to hand wash, and the magnets you just wipe clean.
I would highly recommend the PlanetBox for your school child, or for you as a adult that has to pack a lunch for work. I'm excited that I won't have to buy a new lunch box every year, or in some cases more then 1 a year. PlanetBox is here for the long haul.
Head over to www.planetbox.com and start picking out the box that works best for you.
Connect with PlanetBox: