Disclosure: This post brought to you by WorldWide Photography.
It's hard to believe that December is right around the corner. That being said, moms and dads everywhere are prepping for holiday shopping and Toys"R"Us has unveiled plans to bring "awesome" holiday moments to its stores nationwide this season. Beginning this weekend, the company's brick and mortar locations across the country will begin to look – and feel – a lot like Christmas.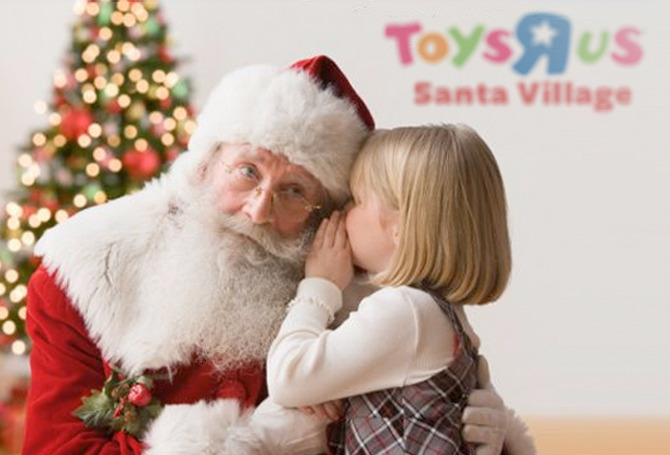 Even better than decorations, Jolly Old Saint Nick is retreating from the North Pole and taking up temporary residency at every kid's favorite toy store – making for an incredible combination of fun and holiday cheer. Worldwide Photography is bringing their photographers into 100 Toys 'R Us and Babies 'R Us stores across the country, where now parents can check off their own wish lists this season and have the children meet and take photos with Santa at these stores. Plus, parents can complete their holiday shopping in all in one stop.
As an extra gift to moms and dads, the photo packages are competitively-priced at just $29.99!  Photo package that includes (1) 5×7, (2) 4x6s, 8 wallets, and digital downloads.
Even Santa knows the importance of making a reservation. Save time standing in line by reserving a day and time to meet Santa, click here.