PickURgift
This post brought to you by pickURgift. All opinions are my own.

Gift shopping is supposed to be fun. For me, it's all about finding something that the recipient would really enjoy… something that would make their day. Sometimes, though, gift shopping can be ultra stressful.
Just this past weekend we were shopping for a gift and I was wishing that I could just ask the birthday kiddo (actually considered sending photos via text) if he liked what I was looking at.
There is a new site called Pick UR Gift that is exactly what I have been looking for. Think of it like a reverse wishlist concept.

Signing up with super simple and with a little help from their detailed tutorial I had the UR Button in my bookmark list and was ready to shop.
I started with my Emma because, well, we are shopping small this year (only 1 gift from us and 1 from Santa) and I can't make up my mind.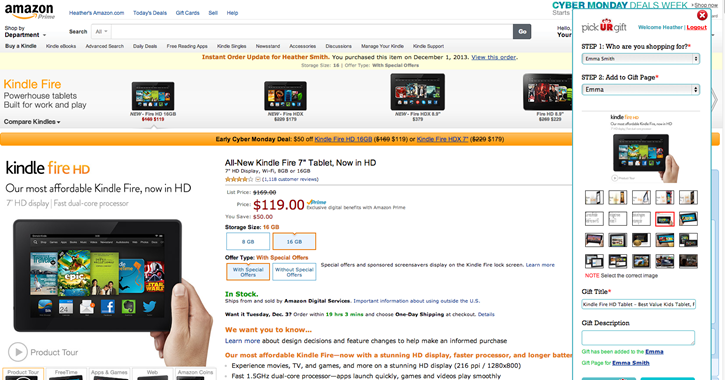 I found a few Cyber Monday deals and put them on my shopping list with a simple click of the UR button. As you can see from the photo above, the widget pops up and you can chose which list you'd like to add the item to, choose the photo and save. I found a few items that I thought she'd like, saved them, headed over to the pickURgift site and sent an email for her to click on to view my selections.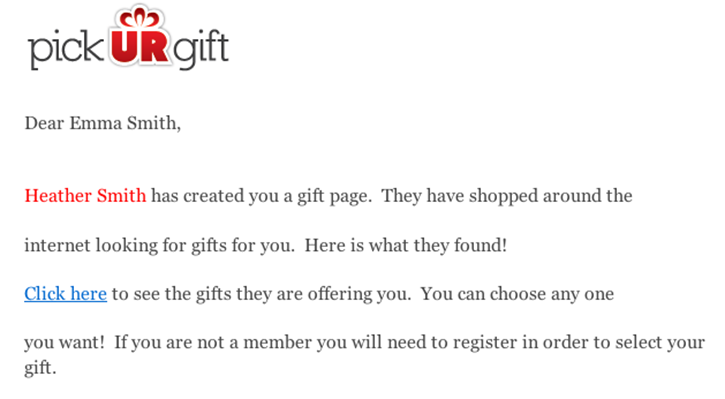 The email came through quickly and with one click we were on the Gift Page I had just created.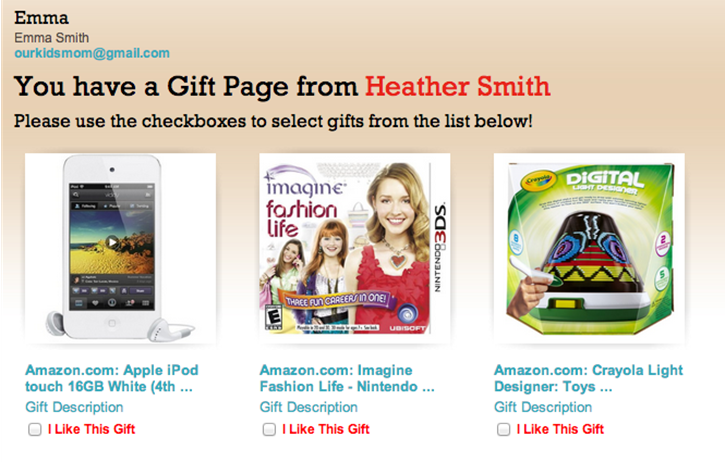 From here Emma can let me know whether an item interests her or not with a simple click. Brilliant, right? Obviously I will be making my lists longer so that she doesn't have a good idea of what she's getting, but I love the concept of letting the recipient tell you what interests them. No more calling a loved one to see if they have the item, or asking what their current interests are….. just shop, send and receive feedback quickly and efficiently.
Connect with pickURgift:
WIN IT:
ONE lucky reader is going to win New Years Cash from pickURgift!
You could win $250 or $500 Amazon GC… instructions for both options are in the Rafflecopter!
Giveaway ends on Dec 30th, US and Canada only.  Winner needs to respond within 48 hours or a new winner will be drawn.