Brushing is a hugely important activity that many children have a difficult time perfecting. My Ethan, who is 5 1/2, still has a hard time understanding that you have to brush more than one area and to do so, you must move the brush around in more than one place. That's why when Philips offered to send Ethan a Sonicare for Kids electric toothbrush to review I jumped at the chance.
Have the confidence to let your child take charge of improving their oral care with the latest from Philips Sonicare, the NEW Philips Sonicare for Kids power toothbrush. In addition to kid-friendly features and design, the brush ensures that the child is properly cleaning their teeth solo, by removing up to 75% more plaque removal than a manual toothbrush and ensuring two minutes of brushing with a musical built-in timer. Parents can rest easy knowing that their child is getting a dental-professional approved clean – as 91% of dental professionals would recommend Philips Sonicare for Kids for their own child.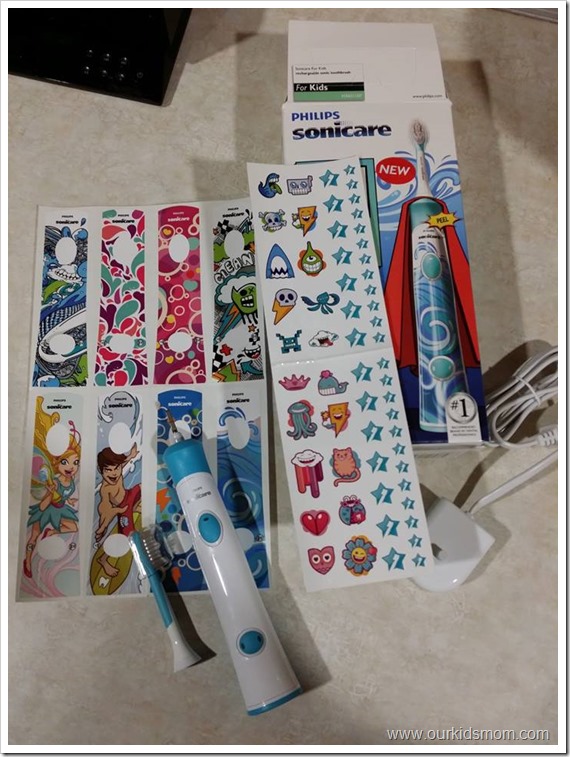 The toothbrush comes with a charging base, the toothbrush handle, brushing head and various stickers so your child can personalize it, therefore making it even more fun to use.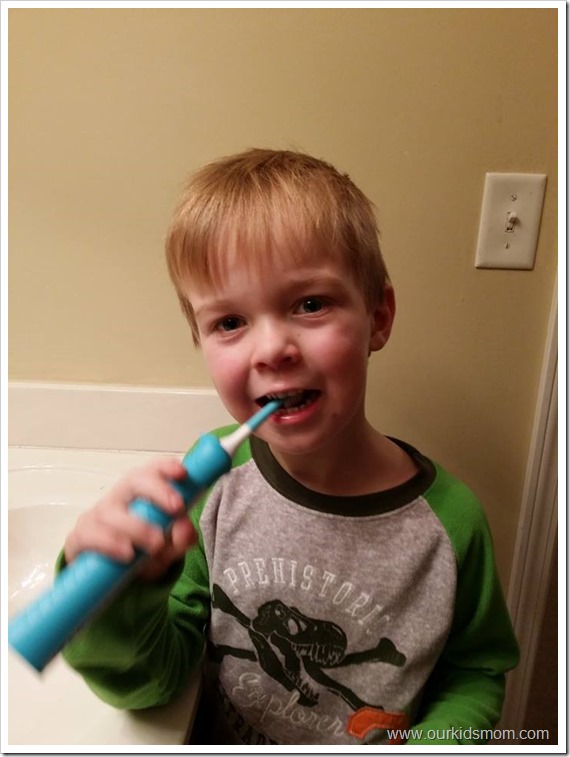 Ethan has been using the Sonicare for Kids for about a month and a half now and although we are still working on his technique, I know his teeth are actually being cleaned because the Sonicare head delivers 500 brush strokes per second.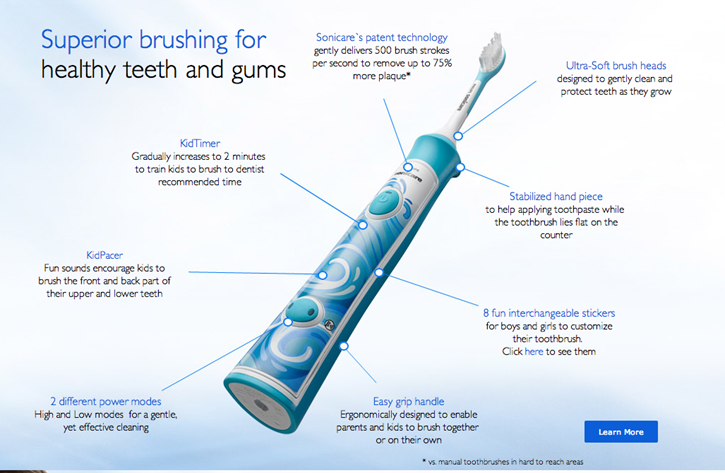 Out of all the child friendly features packed into this little toothbrush, I think my favorite is the KidTimer. During Ethan's brushing routine the toothbrush will chime at him to let him know he's getting closer to being done. At the end of 2 minutes it plays a little tune and turns itself off. Even as an adult I have a hard time gauging 2 minutes and more times than not I will stop before 2 minutes is up. Having that audible reminder is helping teach Ethan the correct length of brushing time.
)
WIN IT:
Philips Sonicare just launched the #PowerToKids Contest on Instagram!
We're calling on moms to share a photo of their child taking on extra responsibility and the sometimes humorous results with the hashtag #PowerToKids. Every week two winners get a Philips Sonicare For Kids for their child.
To enter the Contest, you must use the Instagram application on your mobile device and post an original photograph of your child or children ages 3-12 taking on new independence (e.g., picking out their own outfit, attempting to tie their shoelaces, trying to help mix cake batter) with a brief description of the activity on your personal, non-private Instagram account using the hashtag #PowerToKids.  You must like Philips Sonicare on Facebook and you must include #PowerToKids in the caption of the Photo to enter.
Full entry details are on the Sonicare Facebook page!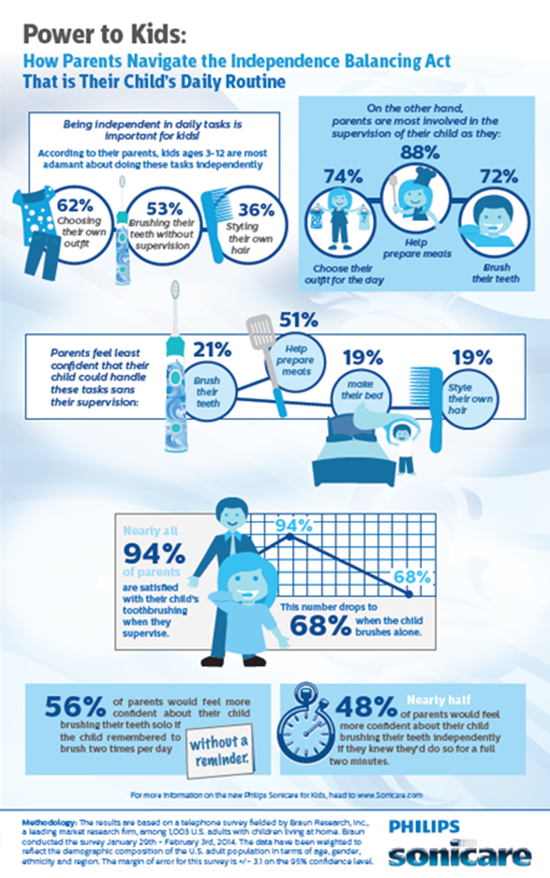 Connect with Philips Sonicare:

BUY IT:
You can purchase the Philips Sonicare for Kids on their site