Sample received. All opinions are my own.
A New Year means new resolutions, and lets be real most are health related. Keeping healthy is not easy, it takes dedication and hard work to keep motivated and eat right. Philips has a way to help you stay on track with their Premium Collection Pasta and Noodle Maker. Fresh pasta has always interested me and it is one of those things I've always wanted to try and make, but was scared off with not even knowing where to start. So of course I was excited to try out the Philips noodle maker.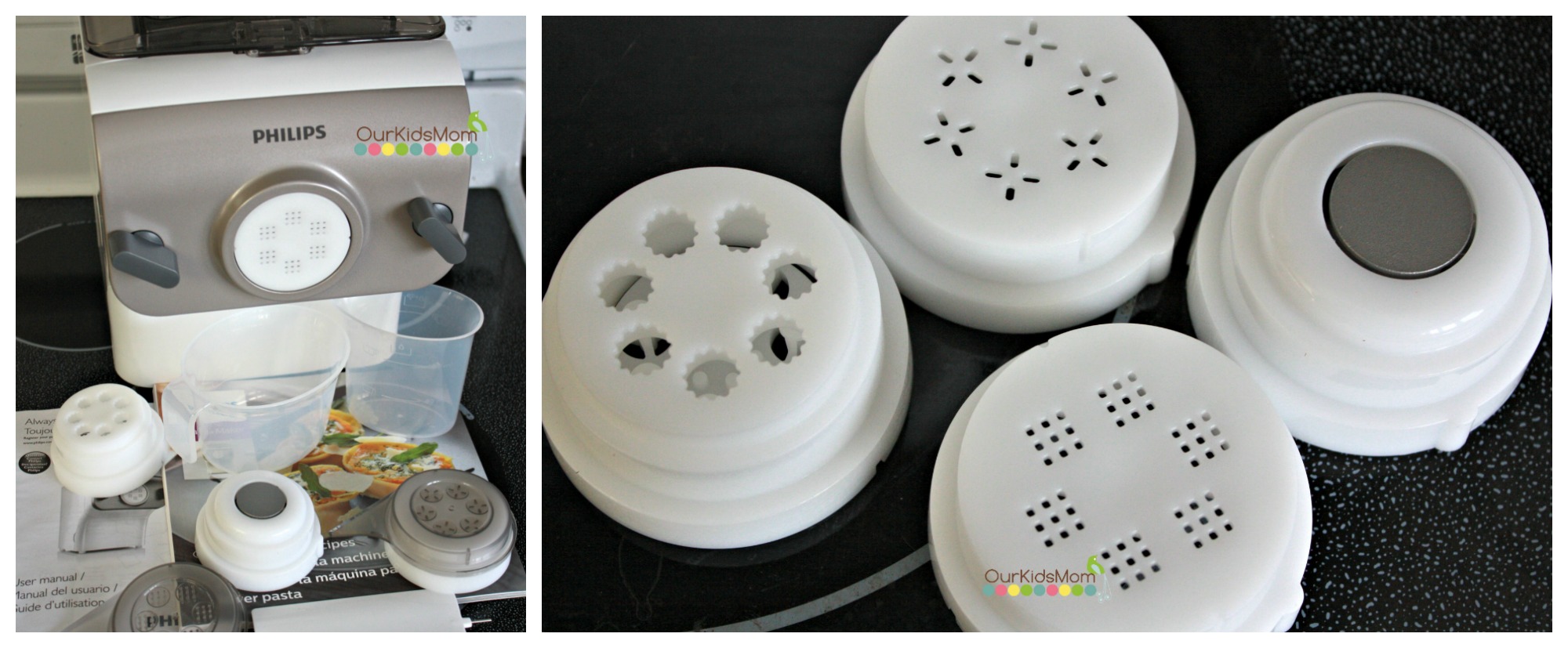 Taking it out of the box there wasn't a lot of parts and pieces to it: just your machine, measuring cups, shaping discs, scraper, and cleaning tools. Also included is a recipe book for some yummy meal inspirations. Noodle shapes included spaghetti, lasagne sheets, penne and fettuccini.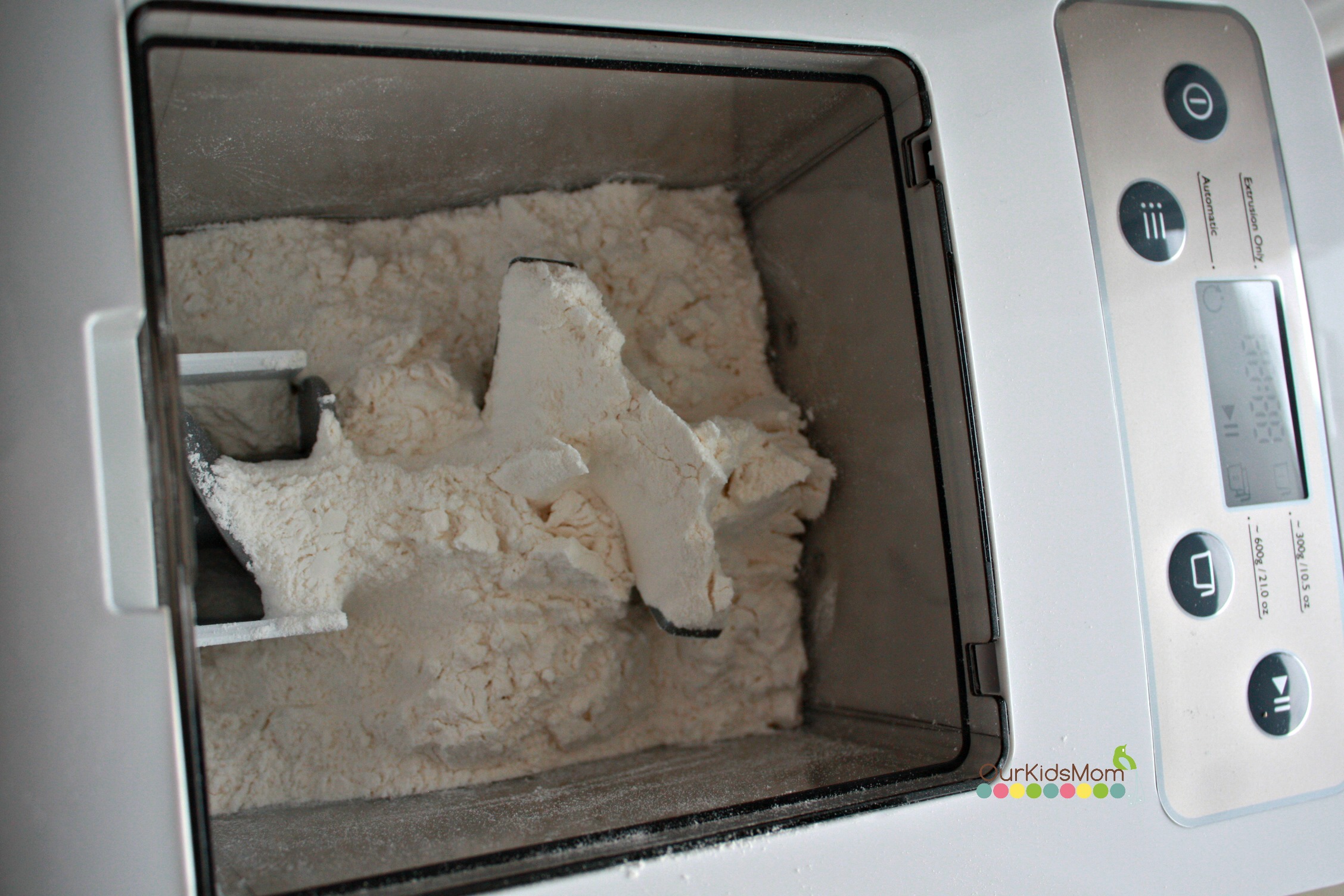 First time making pasta was so simple. In fact it was simple enough that my 5 year old daughter made it. Start by selecting what type of pasta you want, unscrew the front plate and place the shaping disc on and secure the front plate back. We were trying the penne noodle. The recipe book shows you the ingredients you will need for the type of noodles your making… I was just making the basic noodle.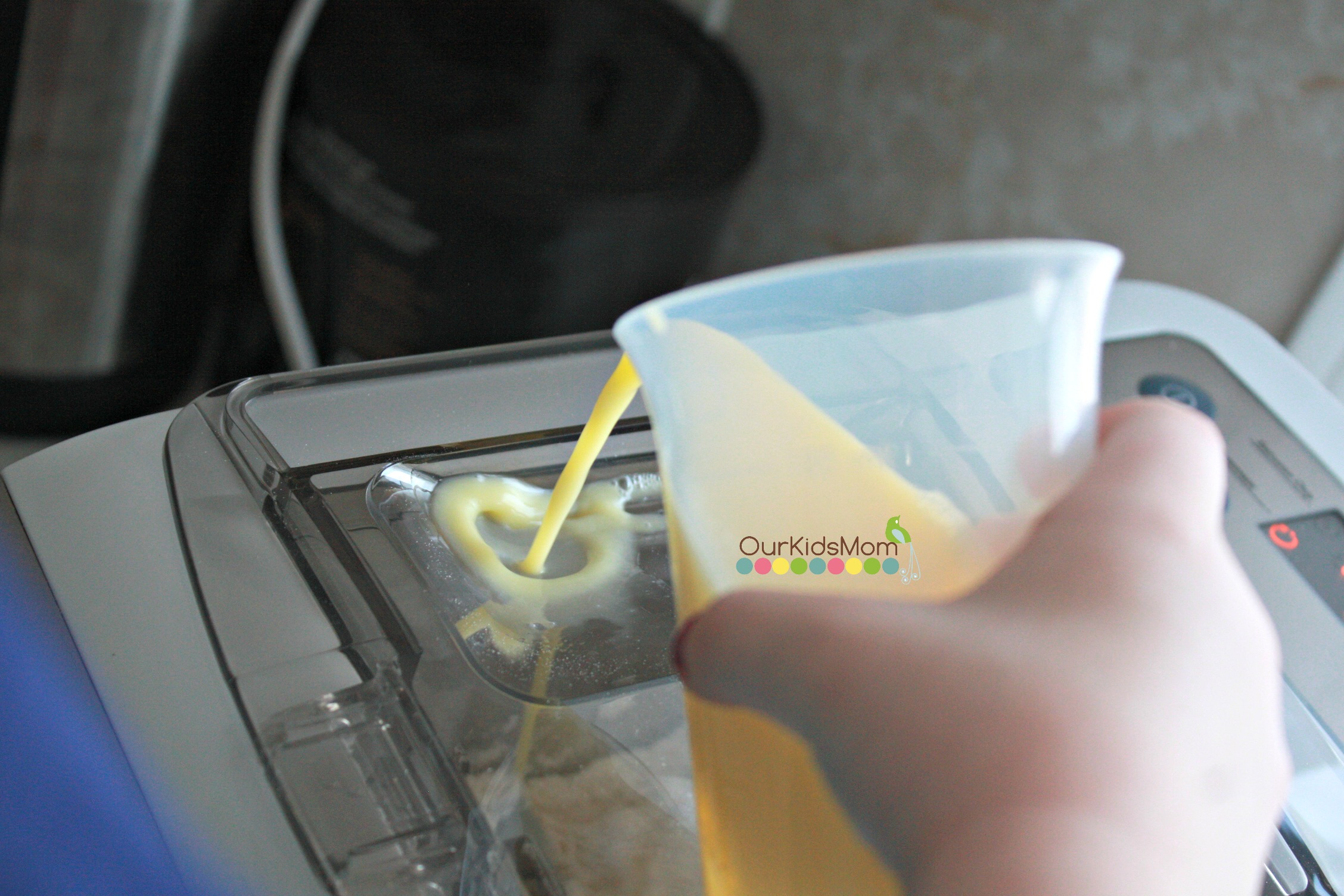 First you measure out your flour. You will need to use the measuring cups provided as they are measured specific for noodle making. For the double recipe that we were making we filled the cup up twice and using the scraper provided, leveled off the top and dumped into the top of the machine. Next you measure our your liquid using the provided liquid cup. For us it was 2 eggs mixed well with a fork and then topped off with water up to the double batch line marking on the measuring cup.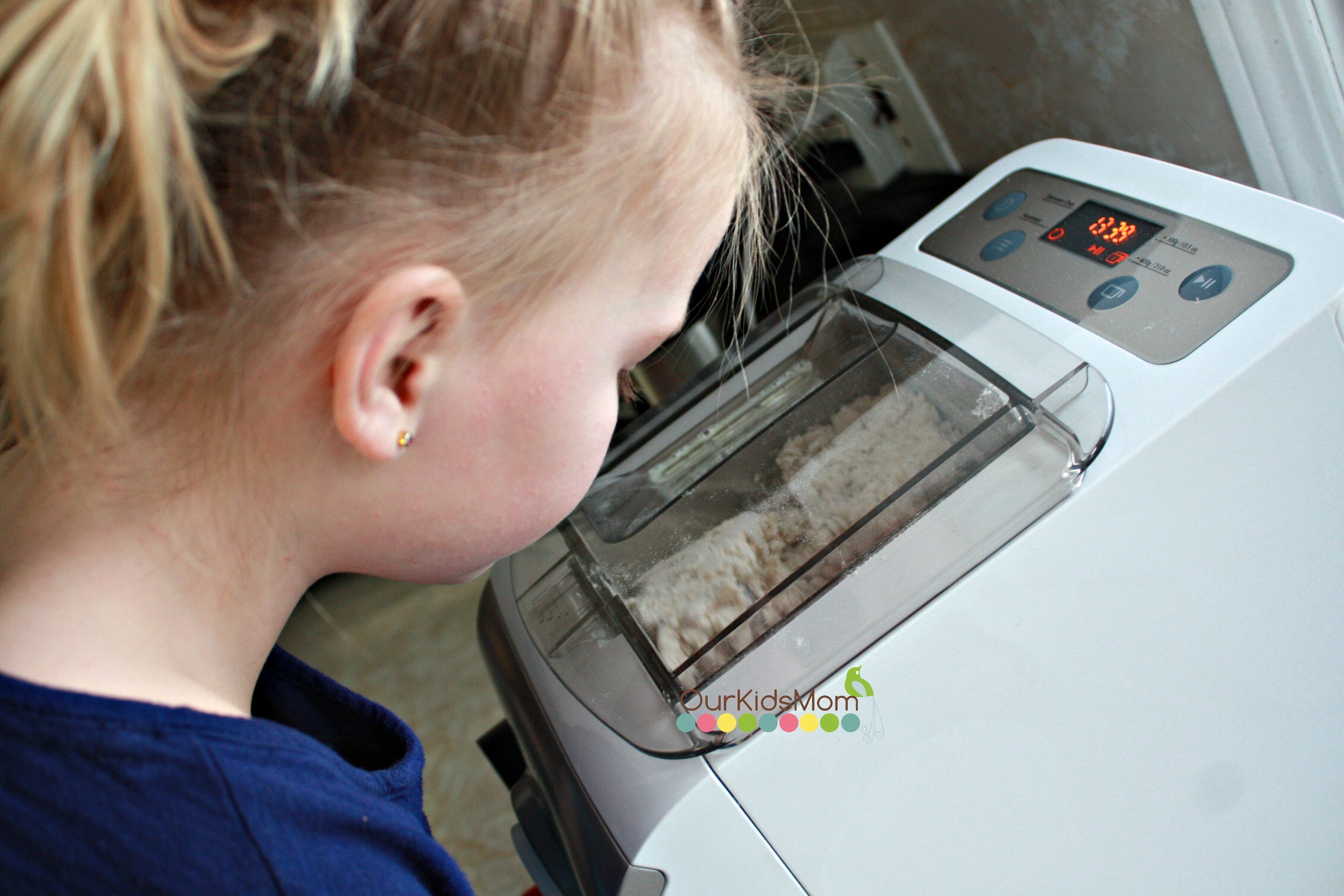 Place the lid on to the machine and press the power button, select if you're making a single or double recipe by pressing the measuring cup button and press start. Then the timer will start counting down: for our double batch it was 15 minutes.
About 3 mins in to the mixing the noodles start to form and  push out the shaping disc. Using the scraper you can firmly cut your noodles to your preferred size. My kids especially enjoyed this part of the pasta making. While the noodles are being made is when I put on my pot of boiling salted water. Once the noodles are all done and the timer has gone off you can place your pasta into your water and cook for the time needed.

Clean up is so simple because everything is non-stick. Once the front panel is unscrewed you can remove the pasta mold and the mixer arm as well as the bowl insert. The included cleaning tool makes cleaning out the shaping disc a snap. With a simple push clean up is almost done. On either end of the scraper are metal picks that can be used to pull out any left over dough. Once everything is clean and dry you can store it all in the handy storage drawer that holds all your shaping discs and scraper.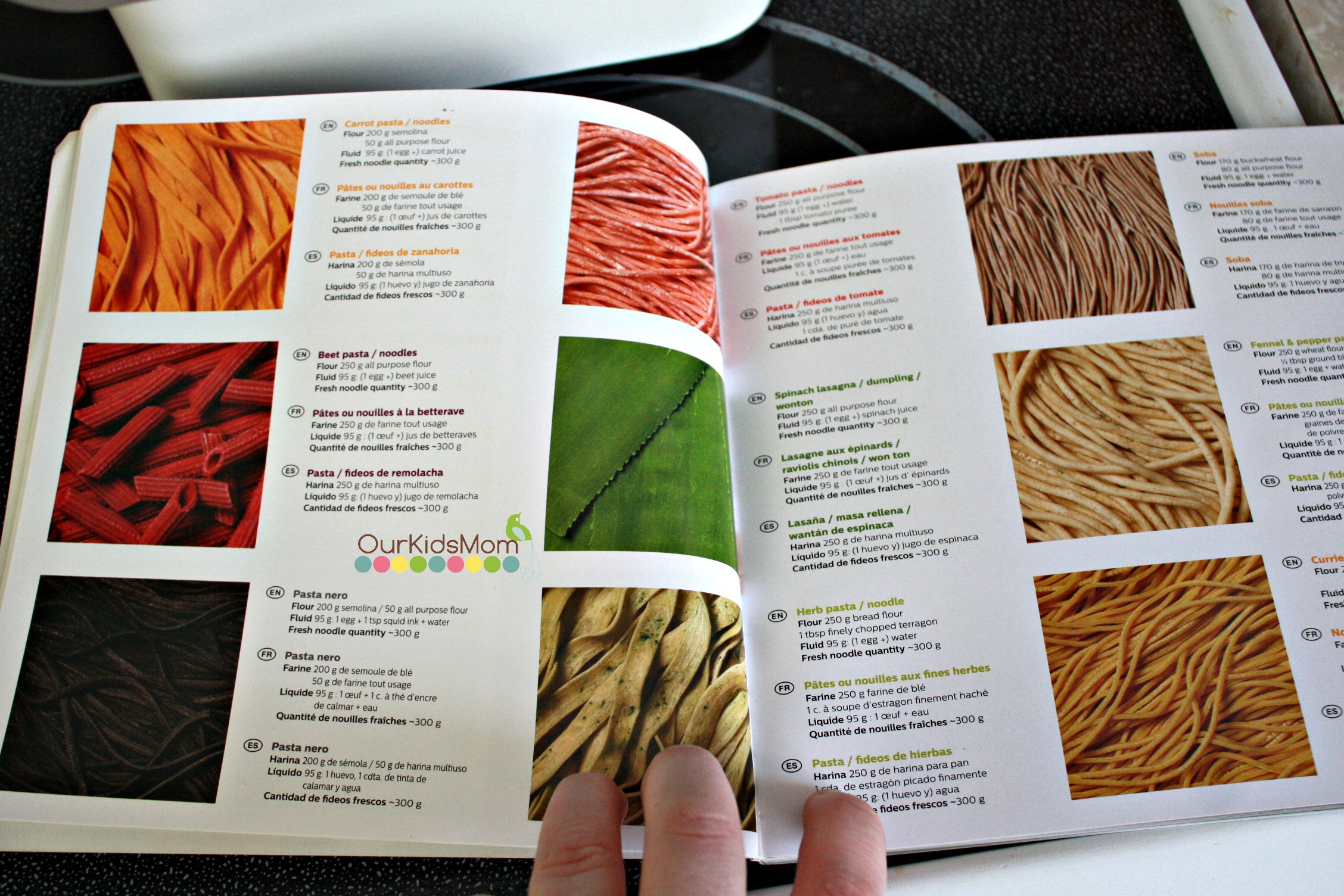 Mix up pasta night with adding some carrot, beet or spinach juice (just to name a few) to you liquid mixture to add color and for the kids sneak in some healthy benefits to their diets without them knowing. I like to make my pasta with half whole wheat and half white flour.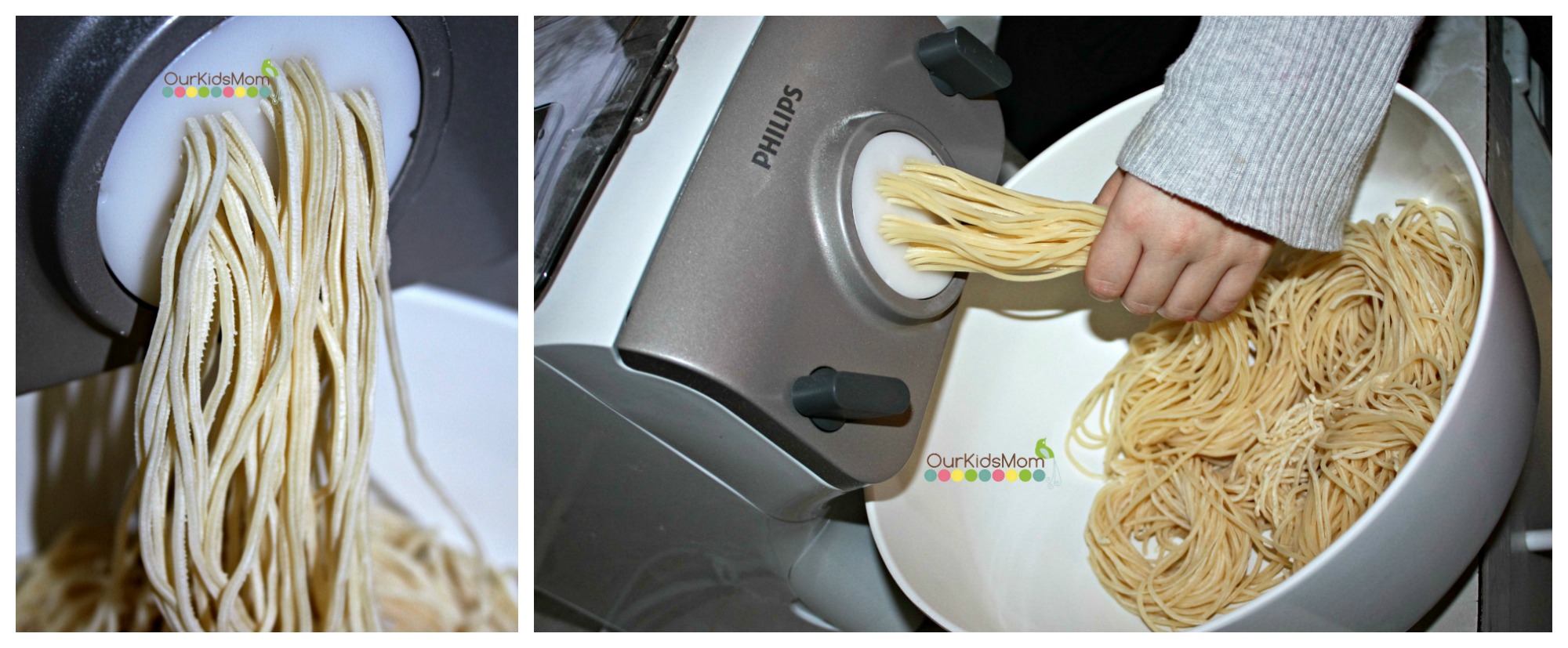 We have done Penne noodles and a few different nights of spaghetti. My kids honestly ask for pasta all the time, as they want to make it. I love cooking with my kids and I love that the Philips Premium Collection Pasta and Noodle Maker is simple enough that they can do it all on their own. I do the hot water part as I'm not ready to let them do that yet, but I do expect some pasta dinners made entirely by them in the future.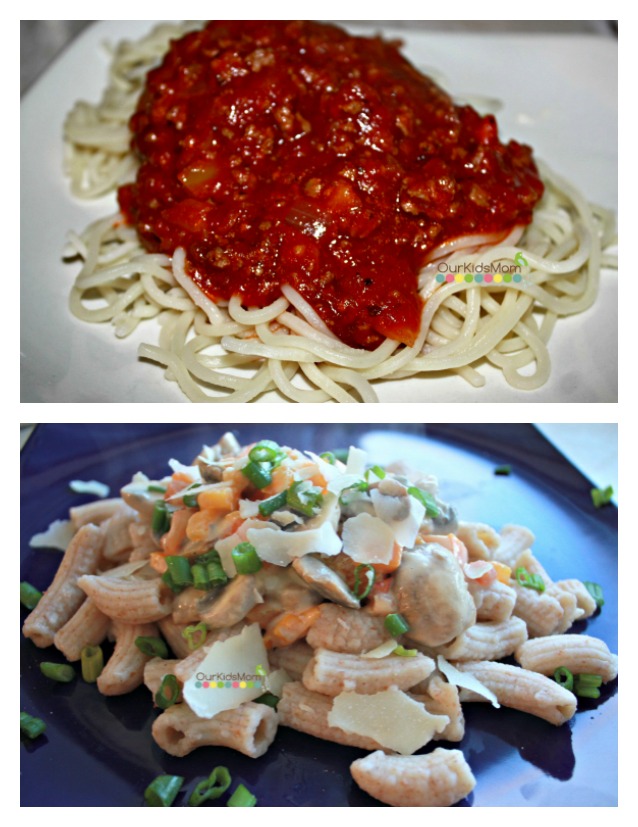 Head over to www.philips.com and  grab a pasta and noodle maker to help you stay on track this year with eating clean/healthy. Homemade healthy eating does taste great!