My husband is a very open minded man and always willing to try something new, except when it comes to his shaver. Once he finds a shaver he likes then he is hooked and it's hard to get him to try a different one.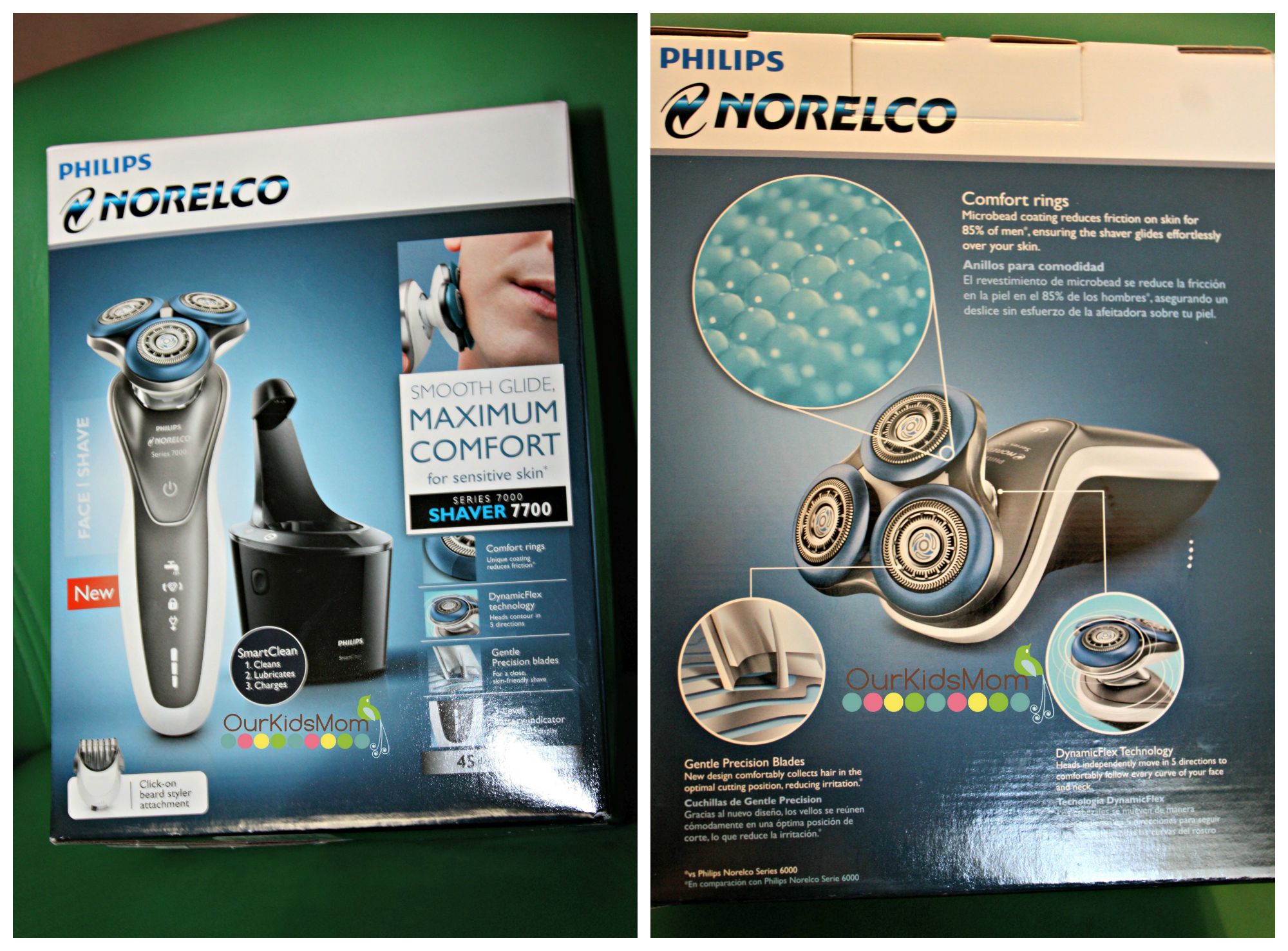 I was offered the Philips Norelco Shaver 7700 Wet & dry electric Shaver, Series 7000 and at first a little hesitant as I wasn't sure if Ryan would give it a try as he loved the one he already had…but I took the chance and said yes. What drew me to the Norelco Shaver 7700 was that it's designed for sensitive skin, and I remember Ryan mentioning it's hard to get a shaver that doesn't aggravate his skin.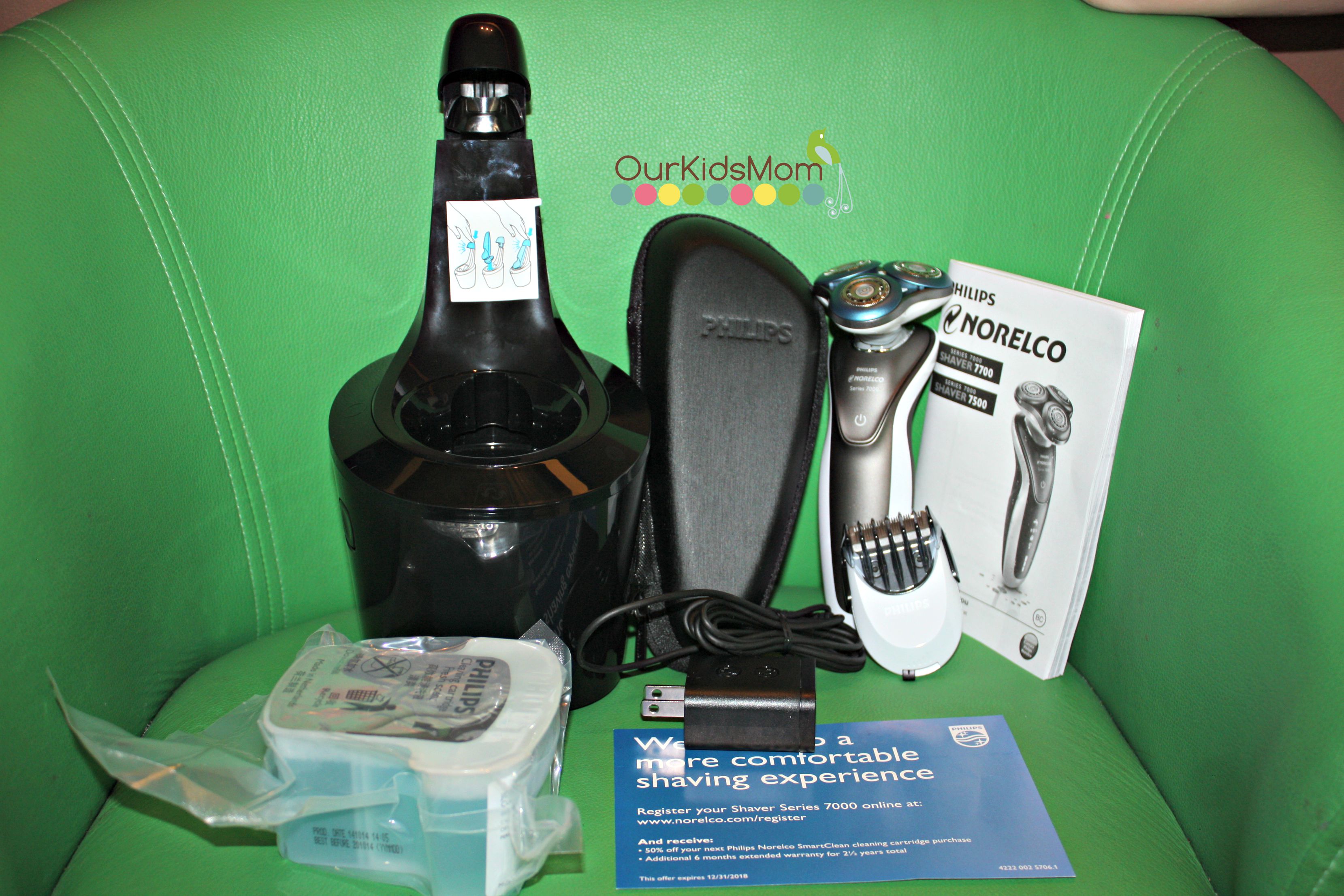 Pulling it out of the box it comes with the Shaver, SmartClick beard styler, SmartClean system, Cleaning cartridge, Travel pouch and the power cord.
I was so happy to see Ryan willing to give it a try even though he had to comment "but I'm keeping the one I have". We let the shaver charge and that night he gave it a try and did a dry shave. I felt silly standing there watching him shave waiting for his response. All I would get was a hmmm, as he would feel where he just shaved. When he was all done shaving, he commented that he thinks it cuts closer then his other shaver. That was the first ice breaker to giving this shaver a honest try.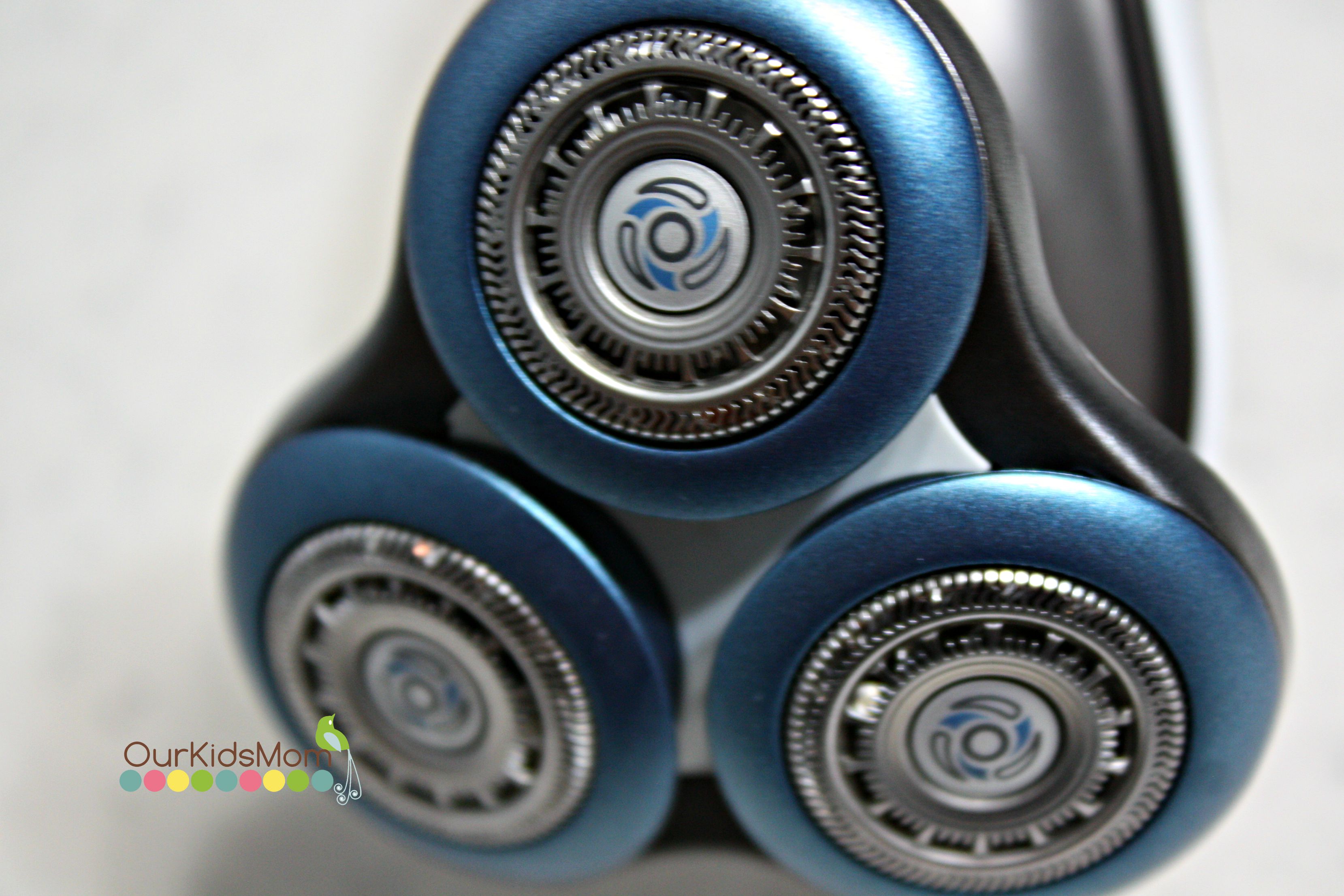 A few days later he took the shaver into the shower with him to try a wet shave with it. He came out pleasantly happy with the results. He said he could sure feel the difference with the comfort rings, compared to his other shaver.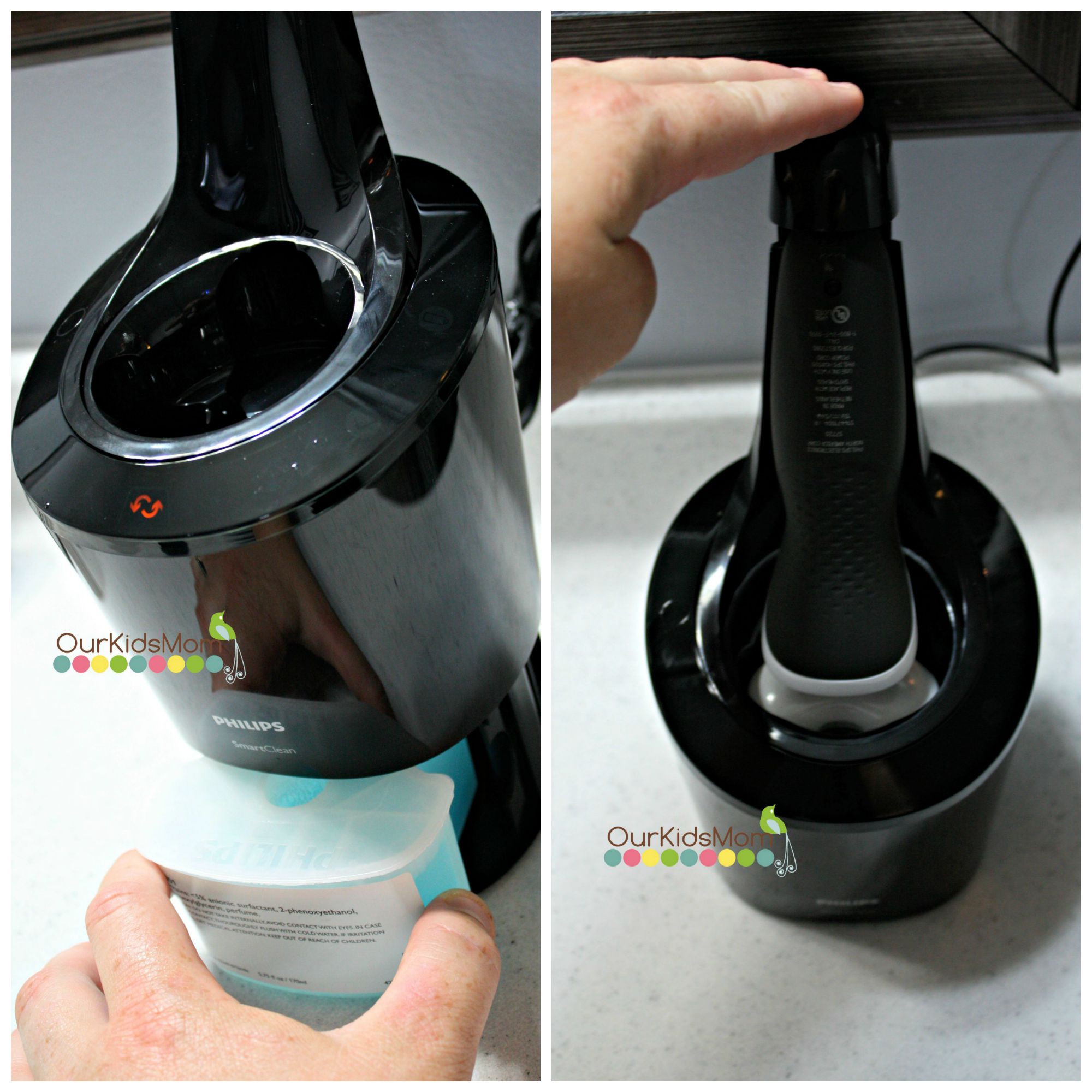 When you are finished with your shave you have the choice of just plugging it into the power cord, or placing your shaver into the self cleaning system that will clean and charge your shaver at the same time.
The "SmartClean" system cleans hair, foam and gel through a unique dual-filtration system. The system also lubricates the shaver's blades to reduce friction and keep your blades in top condition". Each SmartClean cartridge is good for 3 months before needing to be replaced.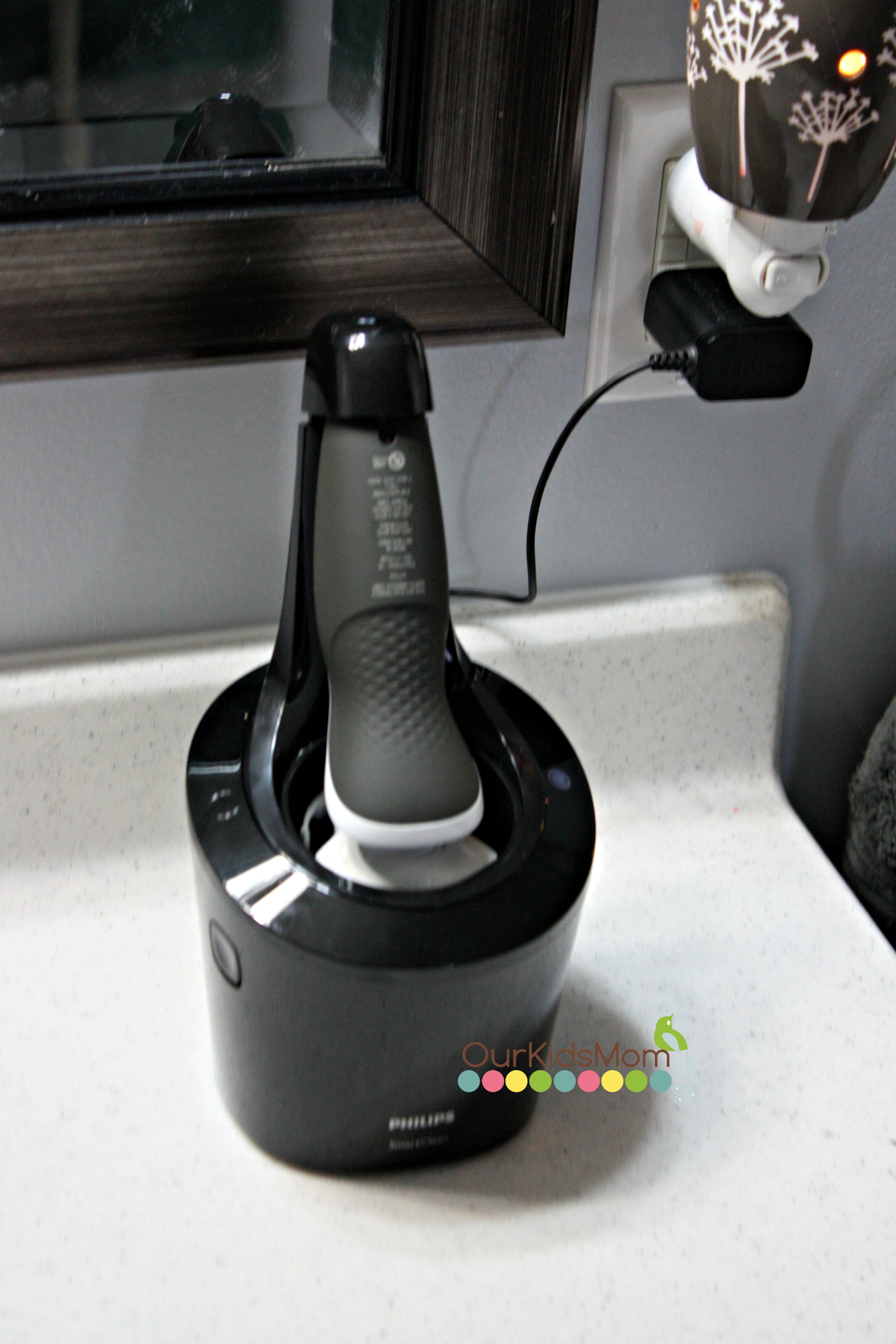 The battery of the shaver is a lithium-ion battery. It takes an hour for a full charge that gives you up to 50 min of shave time. When in a pinch it only takes 5 min for enough power for one shave.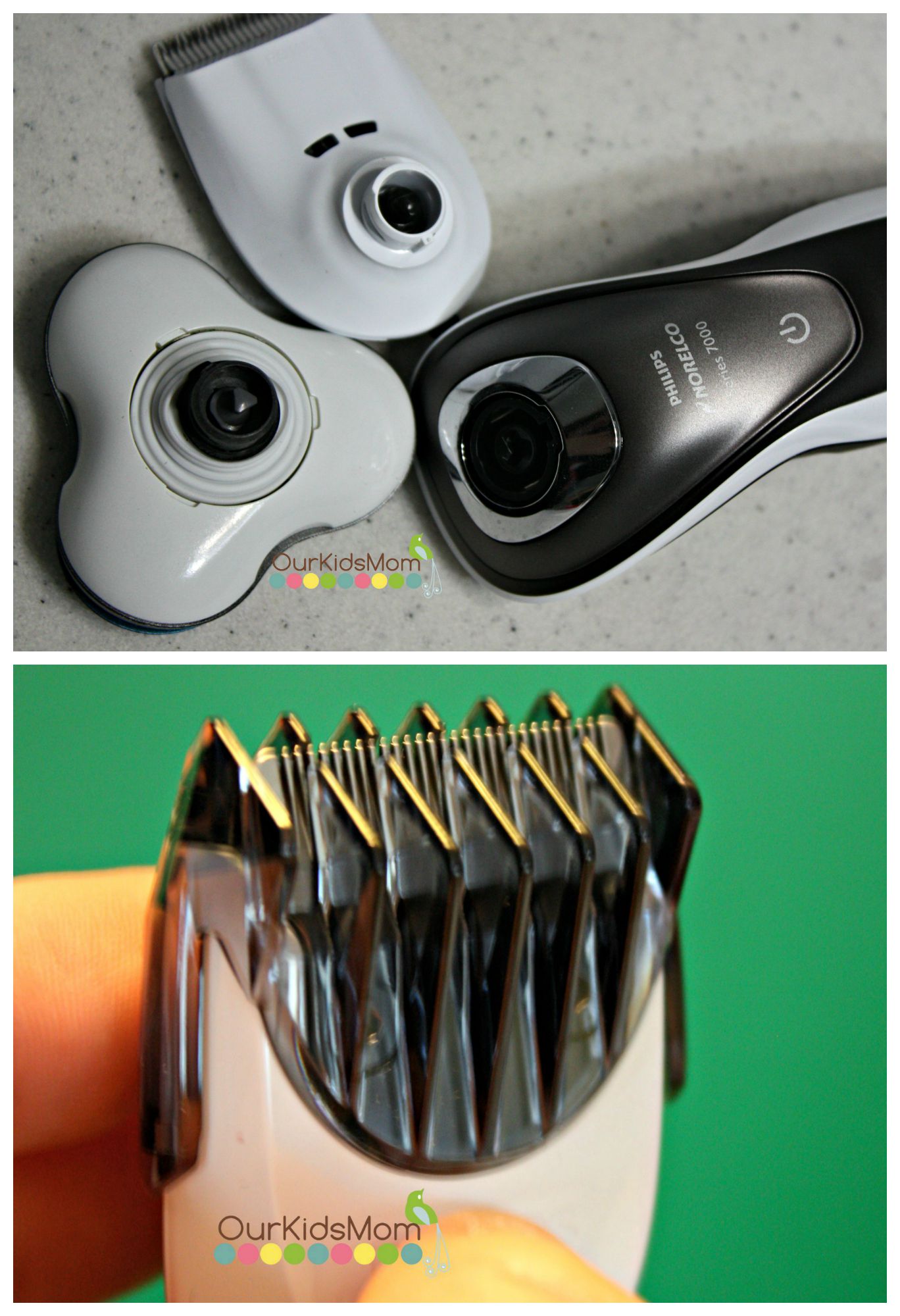 The Beard Styler has 5 length settings. To use the beard styler you have to remove your shaver head and pop on the styler head. This is the only thing Ryan said was a little inconvenient having to switch the heads back and forth just to do a little trim. He does prefer the shavers that have the built in trimmer, but the styler does offer a lot more options and customizing then a built in trimmer.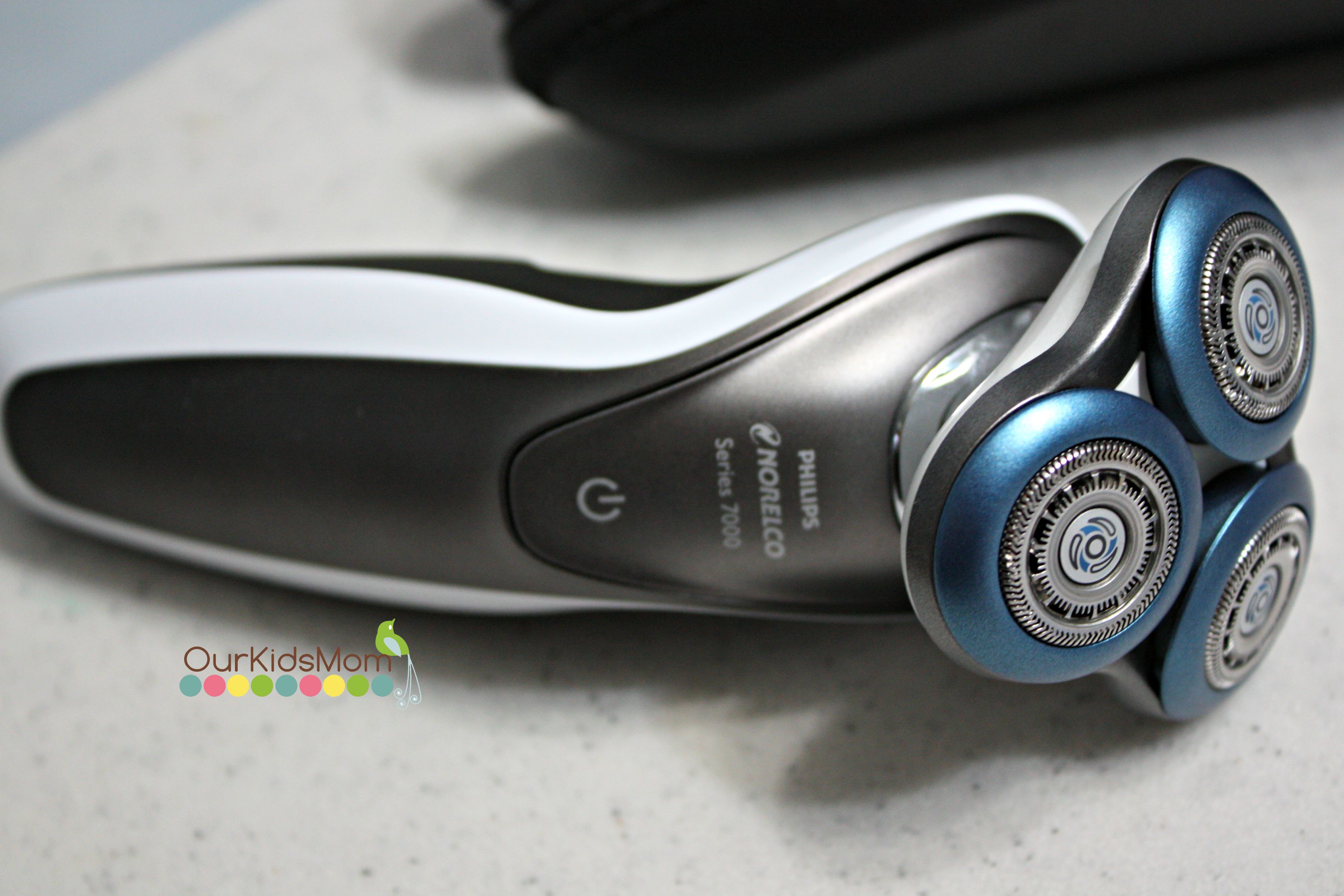 Men are hard to buy for and so if your having the same trouble I do trying to find that perfect gift for the man in your life, then I would highly suggest the Philips Norelco Shaver 7700.
My husband went from not wanting to try something new to replacing his old shaver with the new Philips Norelco Shaver 7700 simply for the fact it feels great during and after his shave on his sensitive skin.
Head over to www.philips-store.com and find your man that perfect gift.