Philanthro Party and How Your Child Can Win a $1,000 "Skullership"
How do parents today harness and nurture their kids' passion into something productive?
Throw a Philanthro-Party!
What's a Philanthro-Party, you ask?
Philanthro-party (n.) —
A party with a purpose! Take any clawesome party and give it a philanthropic twist, turning it into an opportunity to give back or help others. Help raise funds, goods or awareness or assistance for a cause you're passionate about!  (Visit GhoulsHelpingGhouls to find out all the awesome ways you can make your philanthro-party a smashing success!)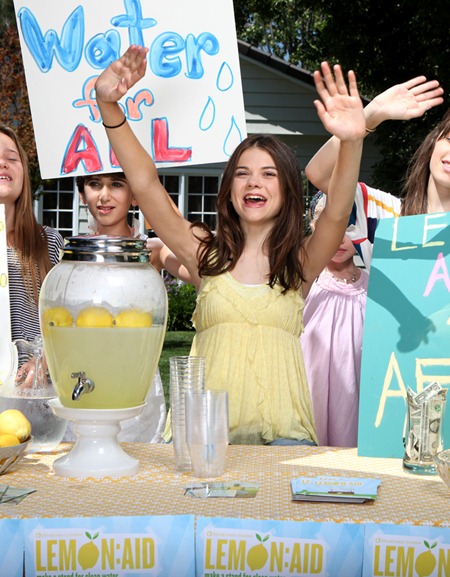 Lisa Cerone, mother of 13-year old Lulu, knows first-hand about the discipline and encouragement it takes to foster big aspirations from a small person. At the age of 10 years old her daughter Lulu Cerone single-handedly created, organized, and executed a large-scale, school-wide fundraiser to help aid the earthquake victims in Haiti, raising more than $4,000. Four years later, Lulu's philanthropic efforts total more than $20,000 raised.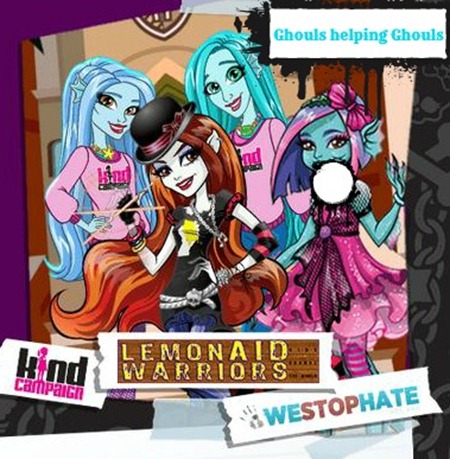 Lulu is inspiring friends, classmates and her community to give back in whatever ways they can. She has also caught the eye of one of the most popular tween girl brands – Monster High®. who created Boo-Lu Cerone to honor Lulu Cerone, the founder of LemonAID Warriors. LemonAID Warriors is a non-profit grass-roots organization that helps kids turn their passions into actions. 14 year old Lulu is helping change the way her generation "parties," by turning each clawesome celebration into an opportunity to give back through fangtastic Philanthro-parties! Monster High has partnered with Lulu and her LemonAID Warriors creeptastic community to spread the message that when ghouls come together to activate their passions into something positive for others, they are helping to create tween-esteem, acceptance and kindness within themselves.
The "Ghouls Helping Ghouls™" Skullership:
· Fans are asked to submit video, essay or photo around how they most represent the spirit of "Ghouls Helping Ghouls," through Philanthro-parties.

· Fans may enter the contest by visiting www.GhoulsHelpingGhouls.com and following the rules for submission.
WIN IT:
Monster High would like to give you a chance to win a Ghouls Helping Ghouls package to inspire your favorite ghoul to turn her passion into action (prize pack may vary slightly)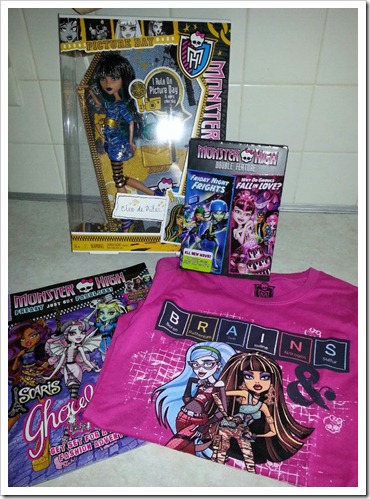 Do you enjoy OurKidsMom and the giveaways?
Please take a second to vote for us on Top Mommy Blogs! One click on the banner below and you're done…
Thank You!
a Rafflecopter giveaway
Rules:You do not have to be a blogger to enter/win. An email address is required to enter. The winner will be chosen randomly through Rafflecopter and contacted via email. A reply to the winning email is required within 48 hours before a new winner is chosen. One person entering per household please. US ONLY please.
This giveaway ends at 11:59 PM EST on May 24, 2013.
I will receive a promotional item as a thank you for sharing this post.  Opinions are my own.