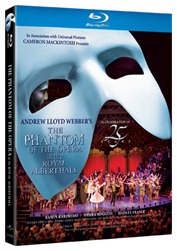 Friday night was our much anticipated girls night to watch Phantom of the Opera and enjoy some yummy snacks with great friends.
My plans had to change mid-morning as I found my Dad had to go in for a second shunt revision that day, but Kaytlin was still able to hold most of the party together on the home front and a couple of her friends come over to join her.
Kaytlin has always enjoyed the storyline of Phantom of the Opera, so I knew this viewing party was right up her ally.
For those of you that have "heard" of the story, but don't really know what it's about:
Lurking beneath the glamor and spectacle of the Paris Opera House, the horribly disfigured Phantom, once a promising musician, now terrorizes the opera company.  Shamed by his physical appearance and feared by all, the Phantom is drawn to the beautiful ingénue Christine Daaé and begins coaching her secretly, as a tragic romance unfolds between the unlikely pair. This dazzling live restaging of the original production recreates the jaw-dropping scenery and breathtaking special effects of the original, set to Andrew Lloyd Webber's haunting score.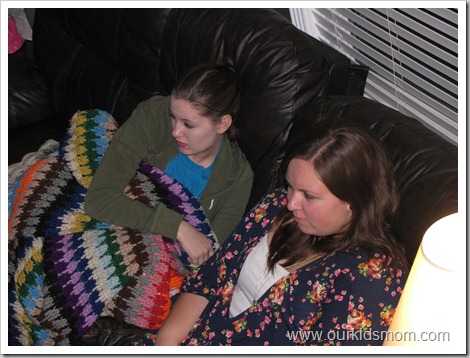 The girls reported that they were hesitant at first… thinking that this particular production wouldn't have the same impact as the original. They were happy to announce that it was enthralling and captivating and was the closest thing to being there. They enjoyed the use of LED screens and said that the loved that the camera were so close to the action. We all assumed it would be a stationary camera set to record the entire program… and it is far from that!
BUY IT:
You can purchase Phantom of the Opera at the Royal Albert Hall on DVD for $16.99
Disclosure: Universal Home Entertainment is sponsoring my party by providing me with a copy of the Blu-ray as well as party supplies and a gift card for munchies. The opinions expressed are my own.