Personalized Large Minnie Mouse Tote Bag
 Preparing a Disney trip is all kinds of crazy. And… if you are OCD like me you probably want all things Disney to tote around with you. That is why when Mindy from Four Loves Etsy Shop asked if I'd like to review her large Minnie Mouse tote I excitedly said YES!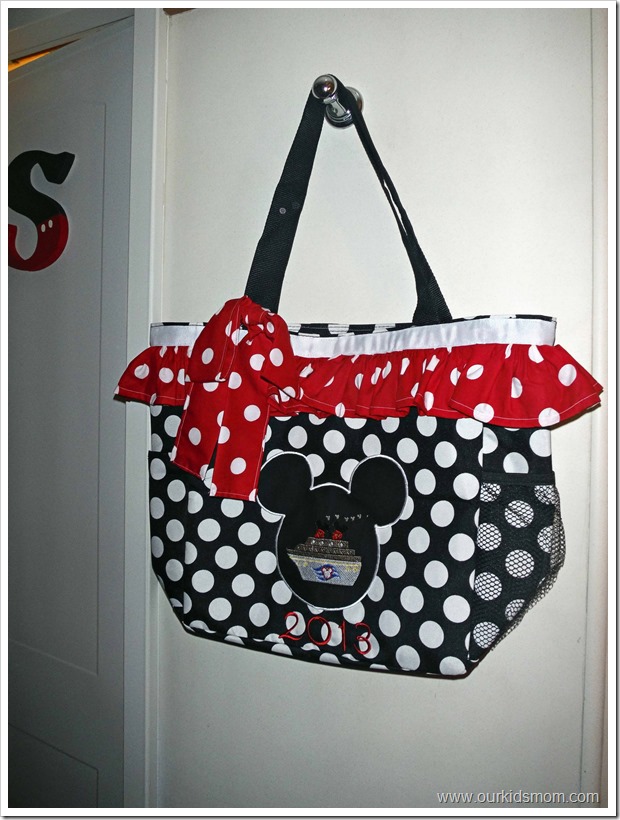 One thing I love more than Disney items, is unique, personalized and one of a kind Disney items. Mindy's tote was just that… unique and one of a kind. I loved her original design of the bag, but I was hoping for more than just an initial like she had pictured in her shop as our Christmas cruise was an extra special trip for us.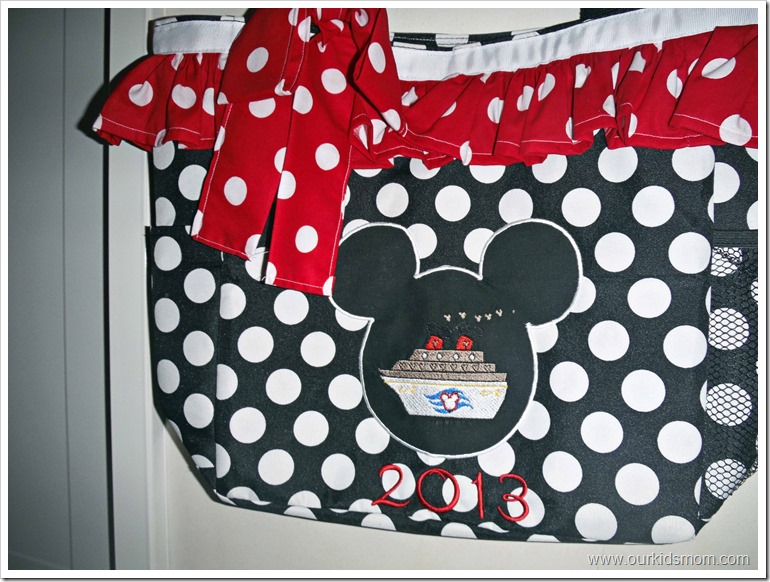 After a few back and forth Q&As Mindy knew exactly what to do.
After receiving the bag I was just as excited. The bag itself was way more than I had expected. Mindy was able to find the exact cruise ship I had described to embroider onto the Mickey silhouette and the font she used for the 2013 complimented the bag nicely.
Some specs on the bag:
microfiber construction * Zip Top Closure * Fully Lined * Outside Zip Pocket * Side Open Fabric Pocket * Side Open Mesh Pocket * Double Handles with 11″ Drop 14.5″ Wide (Bottom) x 19″ Wide (Center) x 13.5″ Tall x 6″ Deep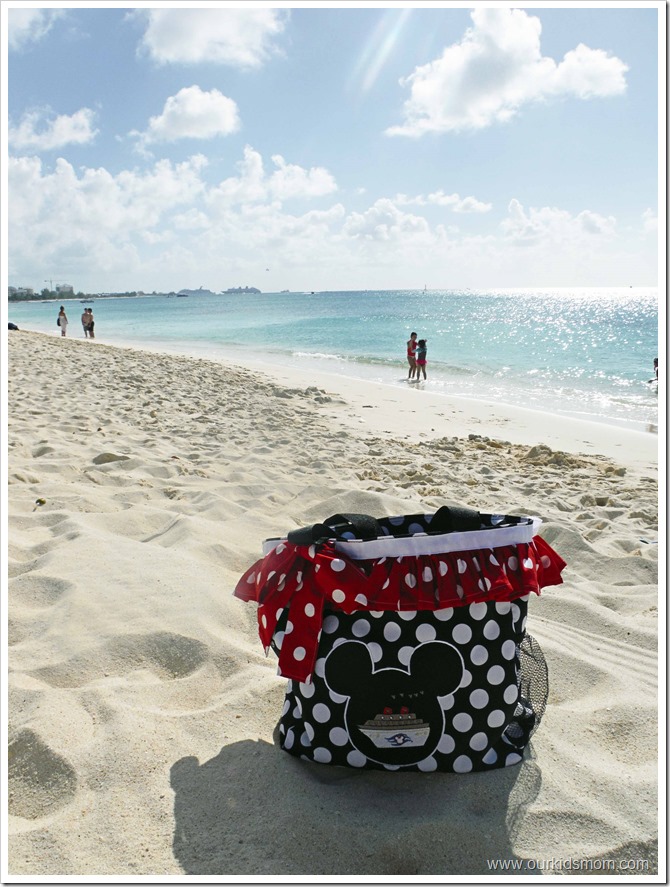 I stuffed the bag full with just about everything our family of six needed for a day on the beach in Grand Cayman. Here you can see our ship in the background as our bag soaks in the sun.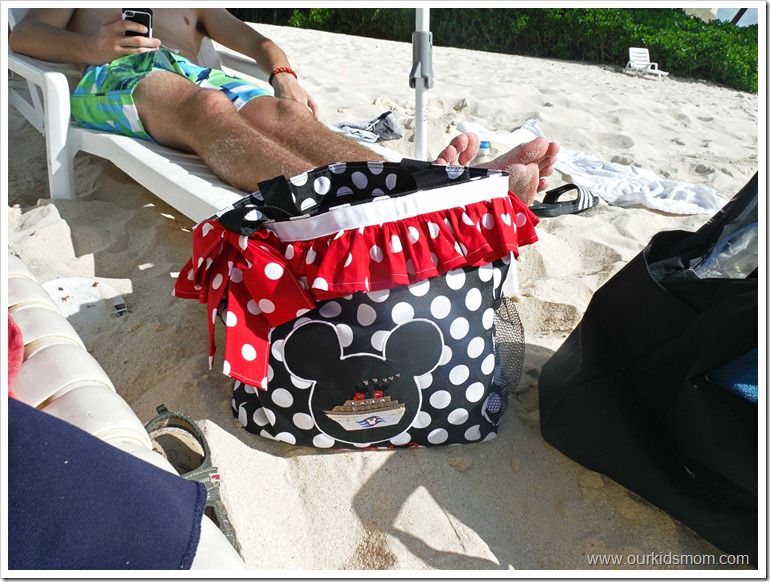 For $27, Mindy's totes are a steal. Even though mine was personalized for our cruise, I will continue to use it for all of our outings!
Connect with Four Loves
www.etsy.com/shop/fourloves
www.facebook.com/fourlovesdesigns