When to Perform Exterior Siding Maintenance (and How to Make it a Family Affair)
Your family home is not only a hub for daily activities and events but also a place in which you can create a lifetime of precious memories. The family home is the focal point for big family milestones as well as goofy movie nights and evenings spent tucking little ones into bed. For many homeowners, purchasing and maintaining the family home are some of the biggest investments they will make.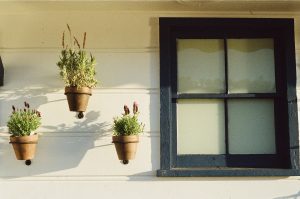 Just like an automobile requires maintenance to perform well, your home requires upkeep. In fact, regular maintenance of your home's exterior is crucial to ensure that the structure you rely on today will retain its value and provide a haven for your family for generations. Some exterior maintenance tasks to consider are landscaping and emptying rain gutters; maintaining windows, doors, patios, and porches; and keeping the roof and the siding up-to-date. While all of these elements are important, here we'll focus on how to maintain your home's siding.
The Merriam-Webster dictionary defines siding as the material used to form the exposed surface of a house. As the definition identifies, this protective layer functions similarly to human skin in that it guards the interior of your home, much like our skin protects our bodies from exposure to the elements. Your home's exterior may be constructed out of materials such as metal, plastic, or wood.
Some materials require more preservation than others. For example, wooden slats will require sealant whereas vinyl requires very little maintenance. If you live in a high moisture area, using wooden boards for a home's exterior will mean more effort on your part to reduce the potential for rot. Homeowners who choose fiber cement materials may find that they need more frequent painting to maintain the siding's appearance and functionality.
You can match the color and materials of your home's siding with your decorative tastes as siding comes in a variety of designs. The right siding can enhance the curb appeal of your home and provide a consistent focal point to offset doors and windows. When it comes to choosing siding material and colors, you should consider factors including the climate you reside in, the style of the neighborhood, and whether or not you will have to adhere to Homeowner Association's restraints or regulations in your area.
Even though the exterior of your home is something you see each day as you pull into the driveway, you may not notice when the support structure of your home needs work. It's important to perform a self-inspection of the exterior of your home to check for visible signs of wear and tear or water intrusion such as warped wood. There are other ways to tell if the exterior of your home needs work or the siding needs to be replaced. For example, if you see boards or shingles pulling away from the home's frame, dry rot or rotted wooden slats, or visible arching where there should be a curve, it is time to consider a siding upgrade.
Want to make it a little more enjoyable to maintain your home's protective exterior? As you perform family home improvement projects, consider creating a siding scavenger hunt game. Have each family member inspect a certain quadrant of the home's exterior, checking for signs of extreme wear or water damage. Don't forget to look inside too, checking the interior for peeling paint and drooping wallpaper as well as mold and mildew which can signify water intrusion. This type of damage could show that the siding is allowing moisture to seep in through the walls.
The decision to buy new siding for your home is important but it doesn't have to be an arduous one. You can get support from a knowledgeable company that will help you select the type of material that would be most appropriate for your home.
Much like choosing new flooring for your home, purchasing new siding holds both aesthetic and functional significance. A new exterior will protect your home's structure for a long time and may add value and curb appeal to the home. Rely on a knowledgeable professional contractor who can assist you in choosing the appropriate color and material to protect your home for years to come. Making the right choice in selecting an upgraded exterior will be a source of safety and satisfaction in your family's life.