This post brought to you by Pei Wei Asian Diner. All opinions are 100% mine.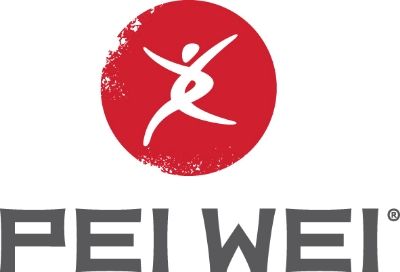 My husband and I have been trying to make a point of making time for date night lately. Date night usually includes dinner out … which means no kitchen time for the Mom (yeah!).
When asked where I want to eat, typically an Asian restaurant tumbles out of my mouth. Just thinking about it now makes my mouth water.
I was pleased to hear that Pei Wei Asian Diner has resolved to reFRESH nationwide with a new year full of new options!
Pei Wei offers a menu of fresh, high-quality Asian cuisine featuring 35 fresh, hand-cut ingredients.
Their new options include:
•The addition of a small size entrée option starting at just $6.39
•A new flavor profile – Thai Lime & Chile. This new dish features refreshing citrus flavors combined with spicy Fresno chilies for unique flavor adventure. Guest's choice of protein is wok-tossed in a Thai lime pineapple chile sauce, along with garlic, red onion, snap peas, Fresno chile peppers, topped with cashews, bean sprouts, carrots, cucumbers and cilantro. (Available as a regular or small wok'd entrée served with white or brown rice, or as an entrée salad, incorporating the guest's choice of protein –chicken, steak, shrimp or tofu.)
•Pei Wei has also added a new salad and two Perfect Additions to the menu:
-Wok Roasted Vegetable Salad: A flavorful combination of wok-roasted cauliflower, zucchini, carrots, green beans, scallions, assorted lettuce, Napa cabbage, cucumbers and tomatoes topped with toasted sesame seeds, curry salt and tossed in a miso vinaigrette.
-Ginger Orange Edamame (steamed soybeans, orange peel, ginger, garlic and sea salt) and Szechuan Green Beans (wok seared green beans with Hunan sauce, chile paste and garlic)
Just typing this makes my mouth water. I can be a picky eater at times and I love that all of the items Pei Wei offers are made-to-order so guests can customize each dish to their liking.
Pei Wei also offers a variety of gluten-free and vegetarian options, which is fabulous because my husband is a vegetarian and it's often difficult to find a place to eat that caters to both our likings.
Explore the Pei Wei Asian Diner menu and you'll find yourself headed out to Pei Wei for your next date night, too!
Connect with Pei Wei: