Save the Date etiquette… taken from Pear Tree Greetings Blog:
A Save-the-Date announcement is a great way to inform your guests of the date and location of your wedding, so that they can plan accordingly. It is especially nice if you are planning a destination wedding, or if a lot of your guests will be coming from out of town. There are a few rules of save the date etiquette to follow:
Send a Save-the-Date card to everyone on your list, even if you already know whether or not they are attending.
Address the announcement only to those who are invited to the wedding. This will eliminate confusion about whether a boyfriend or girlfriend is invited, or whether they can bring the kids.
We recommend mailing Save-the-Date announcements as much as six months before the wedding. This will give your guests ample time to make travel plans.
Designing a Save the Date is fun and exciting, since it may be the first time your far-away friends and relatives will hear about your engagement. There are several ways to send a Save the Date. You can choose a Save the Date card, a Save the Date postcard or a Save the Date magnet. Then have fun and let your creativity take over. Do you want to include a photo of the two of you? Or would you rather keep it to simple text? Picking the colors is always fun. If you have chosen your wedding colors you can use those, but it is not necessary to match. The important thing is to make it your own. This is not a formal invitation, but a sneak peak of what your wedding will be like. Let your personalities come through.
There are three main things to include on a Save the Date announcement:
Your names
The date of your wedding
The location of your wedding
Save the Date etiquette isn't tricky, but it is a relatively new custom—one your mom probably didn't have on her list. But when you think about how much time it will save you in planning and communicating with all of your out-of-town guests, it's no wonder Save the Dates have grown so popular. Besides, it's fun getting your guests excited about your Big Day!
Being that I eloped, I never got the pleasure of planning a big elaborate wedding. IF I had, though, I think the Save the Date idea is fabulous! It makes it easier for everyone involved to remember and it's a fun way to show off those engagement pictures you are so proud of!
Pear Tree has come up with some new and exciting designs for Save the Date magnets & cards.
A few of my favorite magnets are: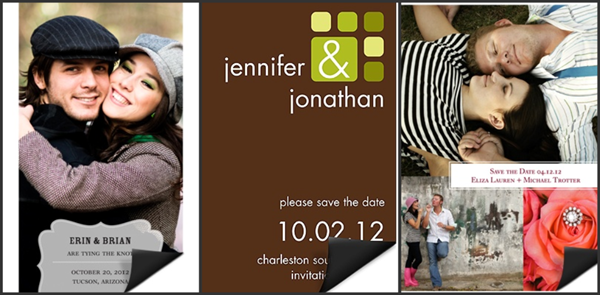 A few of my favorite cards are: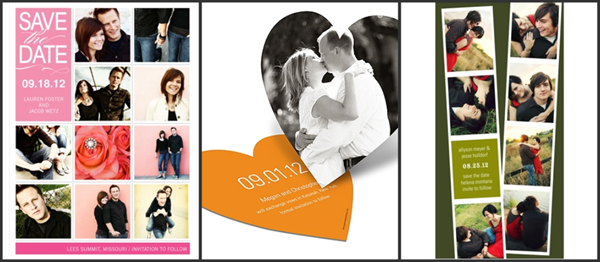 BUY IT:
Visit the Pear Tree Promo Page for savings including 10% off graduation, $10 off $75 Save the Date, 10% off birth announcements and more!
WIN IT!
One OurKidsMom readers is going to win a $20 gift code to use on anything Pear Tree Greetings has to offer!
This giveaway ended at 11:59PM EST on March 1, 2011.
Disclosure:
This post was written by me and was not edited by anyone. The opinions expressed in this post are entirely my own and have not been influenced in any way. I received nothing in exchange for this post. The sponsor is responsible for prize fulfillment and will be shipping the winner(s) their prize(s). For more information please read my disclosure policy.