The most beautiful relationship exists between a dog and its parent. Their love for each other is simply undeniable. So, what better way to thank a dog parent who has asked you to dinner than give them dog merchandise? They will be delighted and overjoyed to receive such meaningful gifts.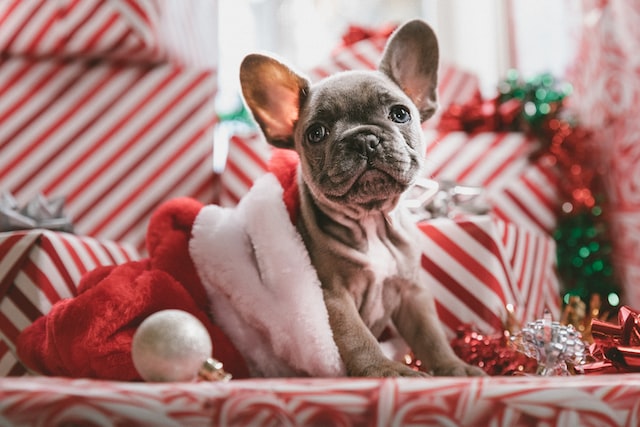 There are multiple choices based on the dog's breed in the range of food, toys, and other accessories. Pet brands offer over 1000 pet products in various categories for people to buy and gift. Out of them, we've brought a stunning list of 11 unique gifting ideas to help you select the best one. Be with us. 
Chew Bones and Treats
If there is one thing that gives inner happiness to dogs, it is chewing something. Pet stores like PetCareRx offer various options, such as chew sticks, nibbles, and stripes in vegetarian and non-vegetarian. Organic bones and treats are not just good for their health but also ideal for training them. Alternatively, you can also consider making some homemade treats if you are proud of your culinary skills. 
Clothes for Dogs and Dog Owners
No matter how time changes, clothes are never out of fashion for gifting. Sweatshirts, and t-shirts with quirky taglines, poems, doggy paw prints, dog pictures, etc., are a preferred gift idea worldwide. 
Many clothing options are available for dogs made with soft and breathable fabric. Cotton or premium cotton blend attire or a dog raincoat made of waterproof material is good. 
Hats and socks
Like clothing, hats and socks entice everyone as gifts. A wide range of these products is available with dog faces, bones embroidery, bones stitching, etc. During winter, sales of dog-themed socks increase, showcasing their utility and demand.
Clocks
Dog-themed wall clocks, table clocks, or even hand watches are available in the market. Any pet lover, groomer, or trainer loves to have it on their wrist or tangled in their wall or enhance the home's beauty as a table watch. 
Pouch and Carry Bags
When dog parents take their dog for a walk, they often need a small to medium carry bag for drinking water, a mobile, and other helpful stuff. In addition, pet-themed pouches or carrying bags made of cloth help keep dog supplies and toys. 
Dog Sculpture
If budget is not an issue, dog sculptures are for you. You can place an order online and get home delivery. Such a splendid gift is for any pet lover. You may get macro to micro versions of sculptures using different materials. You may double up this gift with other helpful stuff for icing on the cake.
Dog Wellness Products
It's never a bad idea to care for the dogs by gifting something that helps their well-being in day-to-day life. However, this option is proper for those who have some idea about dogs and their problems. If the gifting is for your dog, wellness products are good. 
Gifting Subscription
Many pet brands offer a Pet plus subscription plan. Considering your budget, you may submit these subscripts to your friends. As per requirement, your friend may order exciting collections of things for dogs. 
You also don't need to invest much time and energy in looking for something new and engaging for dogs. The box gets delivered to the pet owner based on your subscription plan. Pet care brands put their experience and expertise into packing those boxes with exciting things for dogs. 
Dog Planter Pots
The indoor and outdoor planter pots are ideal for dog lovers to grow a little puppy plant. A product with a loving dog design provides the most excellent engaging present for a dog lover.
Dog Kit
Gifting a complete kit is wise if the dog is new to your friend. Of course, it's probable that they already have one for their dogs, but just like us, dogs too love to eat, play, and relax with new and different things. The kit includes foods, treats, accessories, training tools, grooming items, pet electronics, play toys, and more for dogs. 
Dog Bathing Kit
Bathing time is difficult for both dogs and their owners. Bathing tools like a multipurpose water sprayer can make the activity less stressful and fun-filled. It helps scrub, wash, and give a refreshing look to the dog. Most people avoid buying things on their own, but once gifted, it saves both time and money. 
In addition to the above list, there are many gifting choices for dogs. Some examples of such gifts are dog collars, harnesses, carriers, portable dog accessories, beds, ball launchers, interactive puzzle toys, and tracking coolers. Purchase these meaningful gifts, give them to a dog-loving friend or relative, and see how happy they get.