PacaPod Diaper Bag
Sample received. All opinions are my own.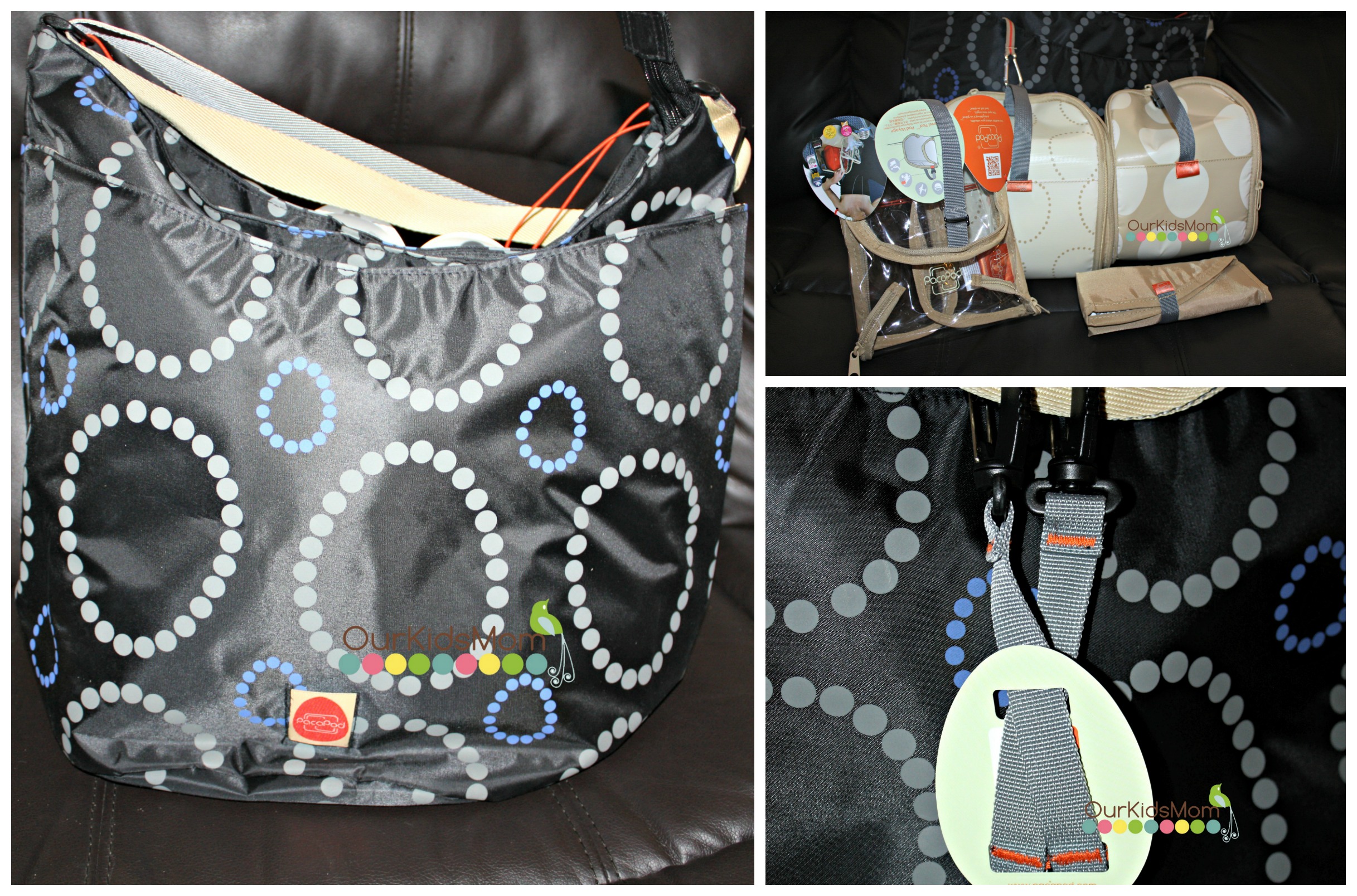 Having a baby can create chao. When I'm trying to get out the door the last thing I want is more added chaos. Trying to make sure everything is in the diaper bag and organized so I know where everything is when I need it can be stressful.
PacaPod Diaper bag is just what you want to stay organized and have the space for everything you need for the day out.
I was sent the PacaPod Samui- Coal. It's stylish, spacious, and with the pods it keeps you organized. Included with my Samui, was a feeding pod, changing pod, clear travel pod, stroller hooks and a change mat.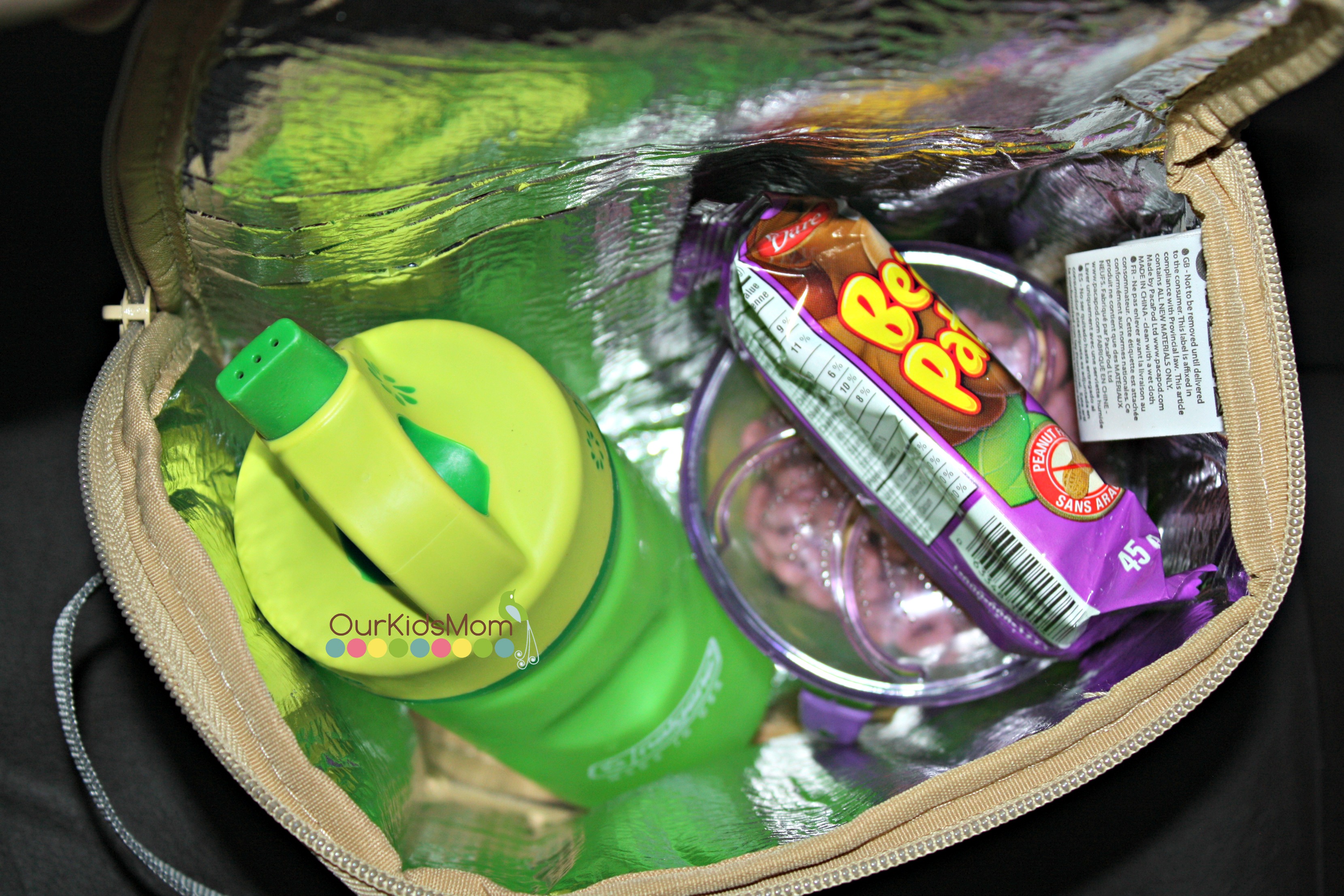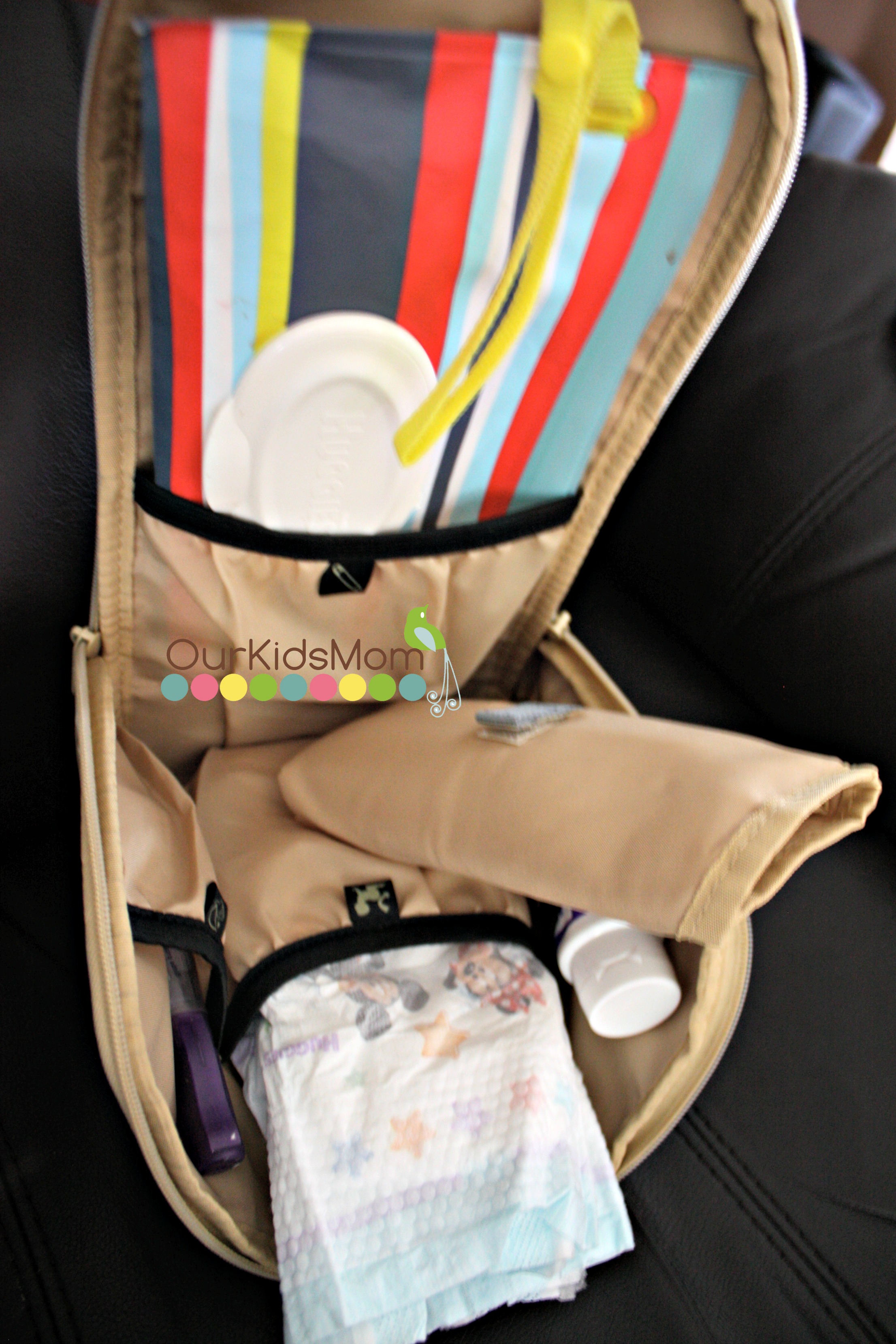 Have you ever had your baby crying and wanting a bottle yet your diaper bag is so full and chaotic that you can't find that bottle that you know you put in there?
Well now with the PacaPod diaper bag pods you have everything you need at hand when needed. Pull out your feeding pod that is insulated and your bottles are all there, or pull out the changing pod, and there you have everything you need to change your babies bum.
Mason is in a size 5 diaper and I can fit 5 disposable diapers in the changing pod (the pod will hold 1-2 cloth diapers). Or if your kids are a little older like mine and don't take bottles, I use my feeding pod to hold water bottles and snacks… it's our toddler feeding pod. Mason knows to pull out the pod for his snacks.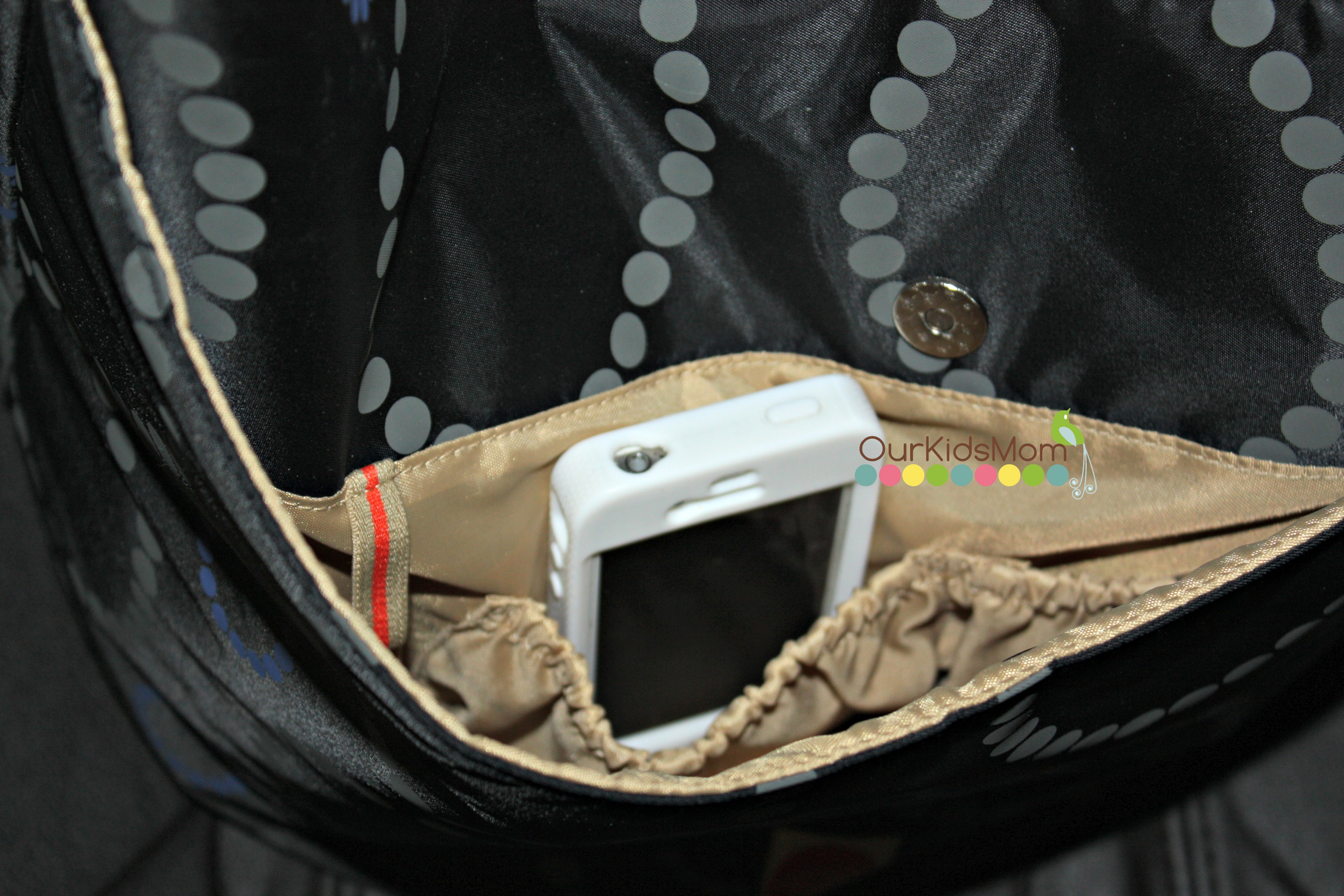 The volume of this diaper bag is huge with a 30 litre capacity + 8 litres extra including pods.
I love how deep it is and how super lightweight the bag is. The bag has a top opening for easy access and has a side pocket with magnetic closure for us mommies, or daddies, to hold our keys, cell phones, or anything else we like to carry with us.

Summer is coming and that means pool time and beach days! The Samui is a perfect bag to carry all your towels and sunscreen.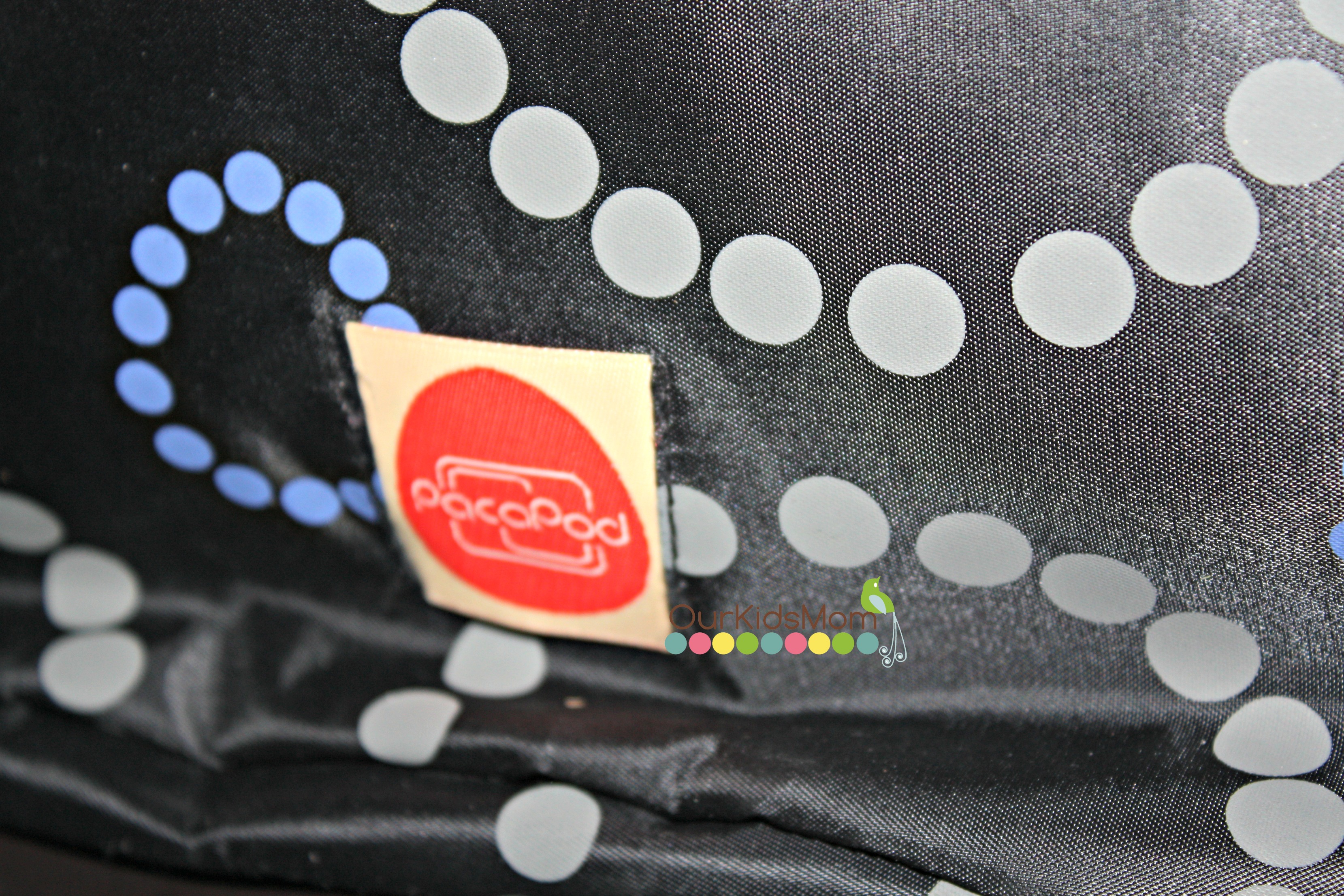 The outer material is a super smooth microfiber with a faux leather trim. The interior is phthalates free and tested to EC and BS food standards. Both exterior and interior are easy to wipe clean. The PacaPod can be thrown over your shoulder or use the stroller clips that come with to clip to your stroller handle bar for easy to take on the go.
You can purchase a PacaPod on their site at www.pacapod.com. They have many different styles, colors and patterns to choose from.