Our Move to Healthier Living | Clean Eating, GMOs and Life
About a year and a half ago, I decided to try the 30 day no meat challenge. My oldest daughter and husband had been vegetarians for some time at that point and I figured if they could do it, I could do it. The 30 days flew by and it really wasn't a huge challenge for me as I had both of them to help guide me through with food choices and for support. I continued to eat 95% vegetarian with an occasional meal out with the kidlets to McDonalds where I would indulge in a cheeseburger and small fry. I honestly thought that I was doing well… I was eating tons of fruits and vegetables, beans and nuts, but I was also consuming processed foods on a daily basis. Well, to be honest… almost at every meal.
A friend of mine had been eating clean for about a year and would post tidbits every day about different aspects of our food supply. One aspect that really peaked my interest was GMOs. I honestly had no clue what they were, why they were bad to eat and why I would grow to be strong enough to say "No thank you" to big companies swinging wads of cash in my face because they opposed GMO labeling. My husband and I watched a few movies including Genetic Roulette and my eyes were finally opened to what was happening to our food supply.
I became angry. Then I was scared.
Angry because I had been feeding this chemically laden, genetically altered junk to my family thinking it was healthy and good for them. Instead… I was feeding them plates of "stuff" that theirs bodies could not recognize as food. I was scared because I wasn't sure where to go from this point in regards to feeding my family.
I started going through my cabinets and was appalled at the amount of "food" that I had purchased that contained GMOs and other "stuff". I decided that I was going to try to change the way I buy, prepare and serve food to my family starting with removing heavily processed foods from our diet. This was the beginning of clean eating for me.
So…what do I mean by processed foods? I mean, foods that are not in their natural state. They have been processed into something else, genetically altered and/or contain chemicals that are not "natural" to our food supply. I threw out things like granulated sugar and high fructose corn syrup and replaced it with raw honey, artificial sweeteners and replaced them with Stevia, non-dairy coffee creamers with whole fresh cream, tubs of margarine with real butter, white flour and replaced it with other flours like brown rice flour, almond flour, quinoa flour and other whole grains (with the occasional whole wheat). My husband purchased a grain mill so that I could have these flours on hand as I needed them.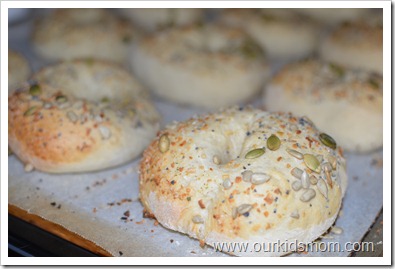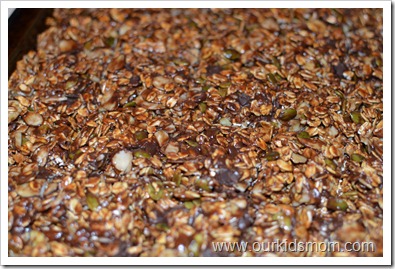 Because I could not find pre-packaged things like granola bars, loaves of bread, bagels and chocolate syrup that fit my new requirements I began making my own from home with whole/clean ingredients. I started converting old recipes to "clean" recipes with this simple "how to" guide.
It's been a little over a month and I am still replacing items from my cupboards, but we have done well with clean eating up to this point. We are sleeping better, feel like our minds are more clear, I have more patience with my children, I don't feel drug out or like I need a nap after I eat and I am enjoying food. Things taste incredibly good to me right now… like my pallet has been cleansed and everything I am eating is new and exciting.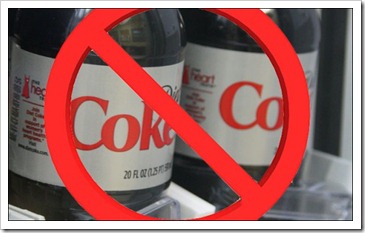 I am eating 6 small meals a day, eating lots of fruits and vegetables (like before) but now many are organic, I'm still avoiding meat but we are eating multiple types of beans, a wide variety of nuts and drinking a lot of water. Yes, water. I gave up my 6 cans of Diet Coke a day for water. I am still enjoying grains, but I am making sure they are whole grains in their natural state and not genetically altered GMOs or processed flours like "wheat flour". I still purchase pre-made items, but they have to only have ingredients that I recognize on the label. I try to stick with items made with 3-6 items on the ingredients list and avoid the ones with mystery ingredients like "natural flavors". If I am truly interested in it, I email the company to find out what exactly those natural flavors are. For a quick reference of 8 items you don't want to see on an ingredients list check out wakeup-world.com.
I'm not saying this process has been incredibly easy for me, because that would be a lie. It takes some planning to eat this way. But the satisfaction that comes out of preparing your meal from raw ingredients knowing that it is going to nourish your loved ones is incredible.
I'm still learning and do not feel qualified to try to educate people about the dangers of GMOs or what is happening to our food supply. I highly encourage people to seek out this knowledge though. It's really simple to find it, but many people just don't want to know because they are scared of the "what next" when they find out. My go-to references right now are Simply Clean Cuisine, The Gracious Pantry, The Keeper of the Home and Beyond Diet.
If you have an hour to spare I highly recommend watching Genetic Roulette. Right now it's free to view on YouTube (embedded video below). When they decide to pull it, you can rent it for 7 days on Amazon for $1.99.
Our families are our future. Let's make it a healthy future!