Sample received. All opinions are my own.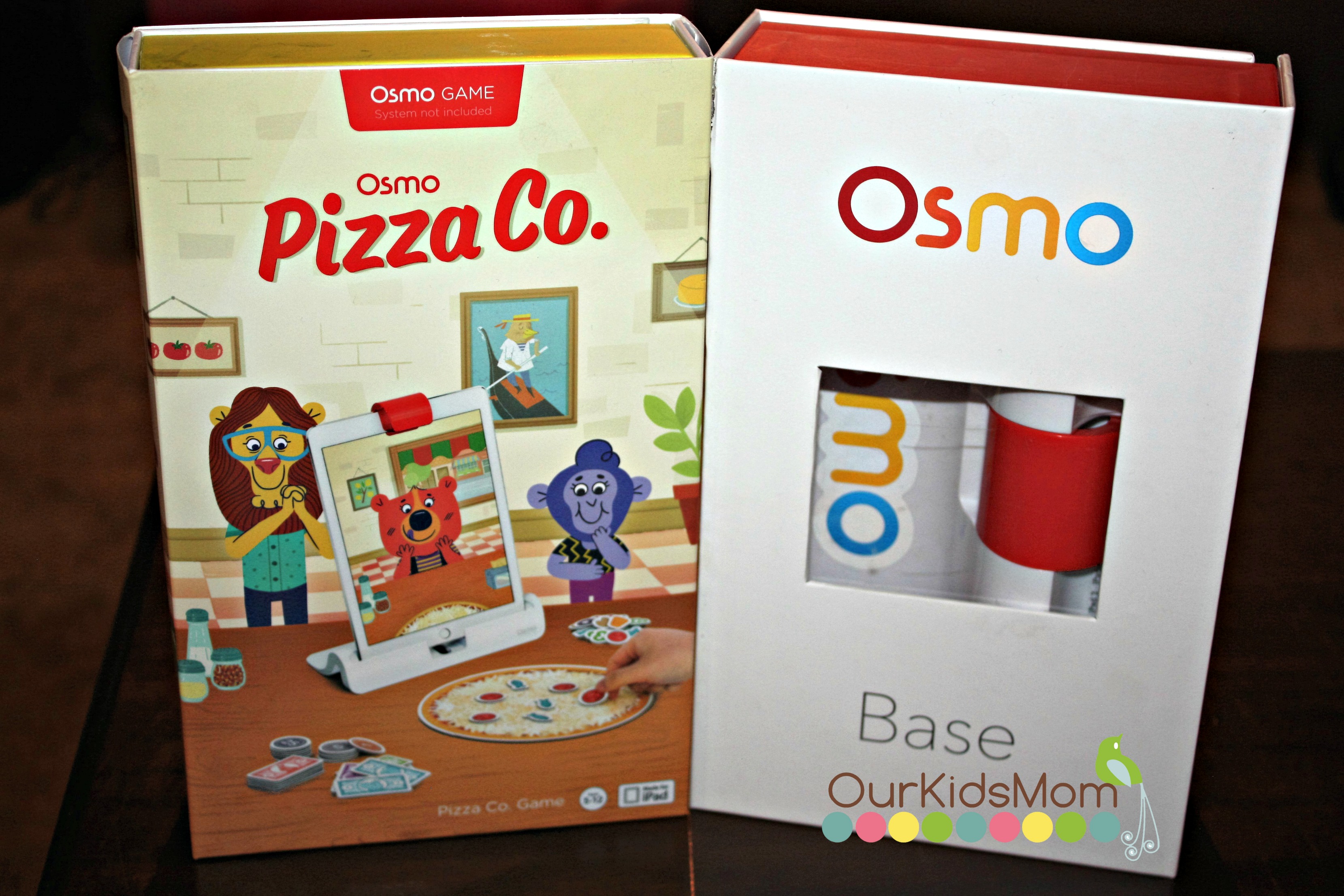 I was introduced to Osmo a while ago when  I did  a review on 
Osmo Masterpiece, Osmo Words, and Osmo Tangram
. My kids have absolutely loved Osmo so when I saw they came out with some new games for it I was beyond thrilled. I was sent Osmo Pizza Co. along with the base, and lets just say I couldn't get it out of the box fast enough when it came, there may have even been some fighting between the kids as to who got to play first. You do need to start by downloading the free Osmo Pizza Co. app onto your Ipad. I have loved this so much that I hope I can get across through words my love for Osmo.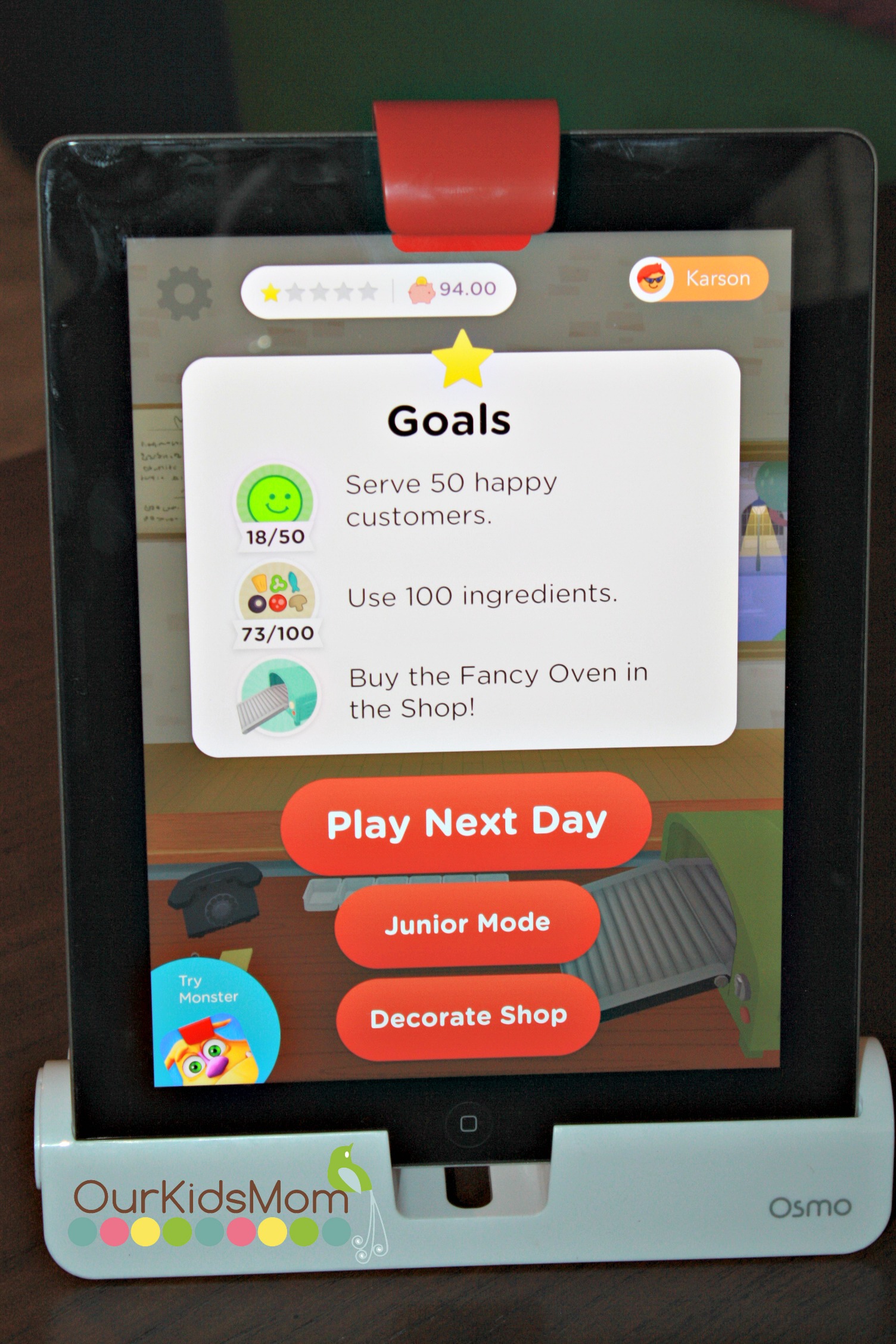 The base pack includes the stand for your Ipad and a mirror.  It's pretty simple and easy to set up that the kids  have no problem getting it out on their own to use. The only thing that we run into is we have a Griffin case for our Ipad and it is a bit of work to take the Ipad out of the case… so when  the kids want to play the Ipad does need to be removed from all cases. With just the base kit you can download the free Osmo masterpiece app and be amazed at what your child can learn to draw. You can look back at my first review on Osmo to learn more about
Osmo Masterpiece here.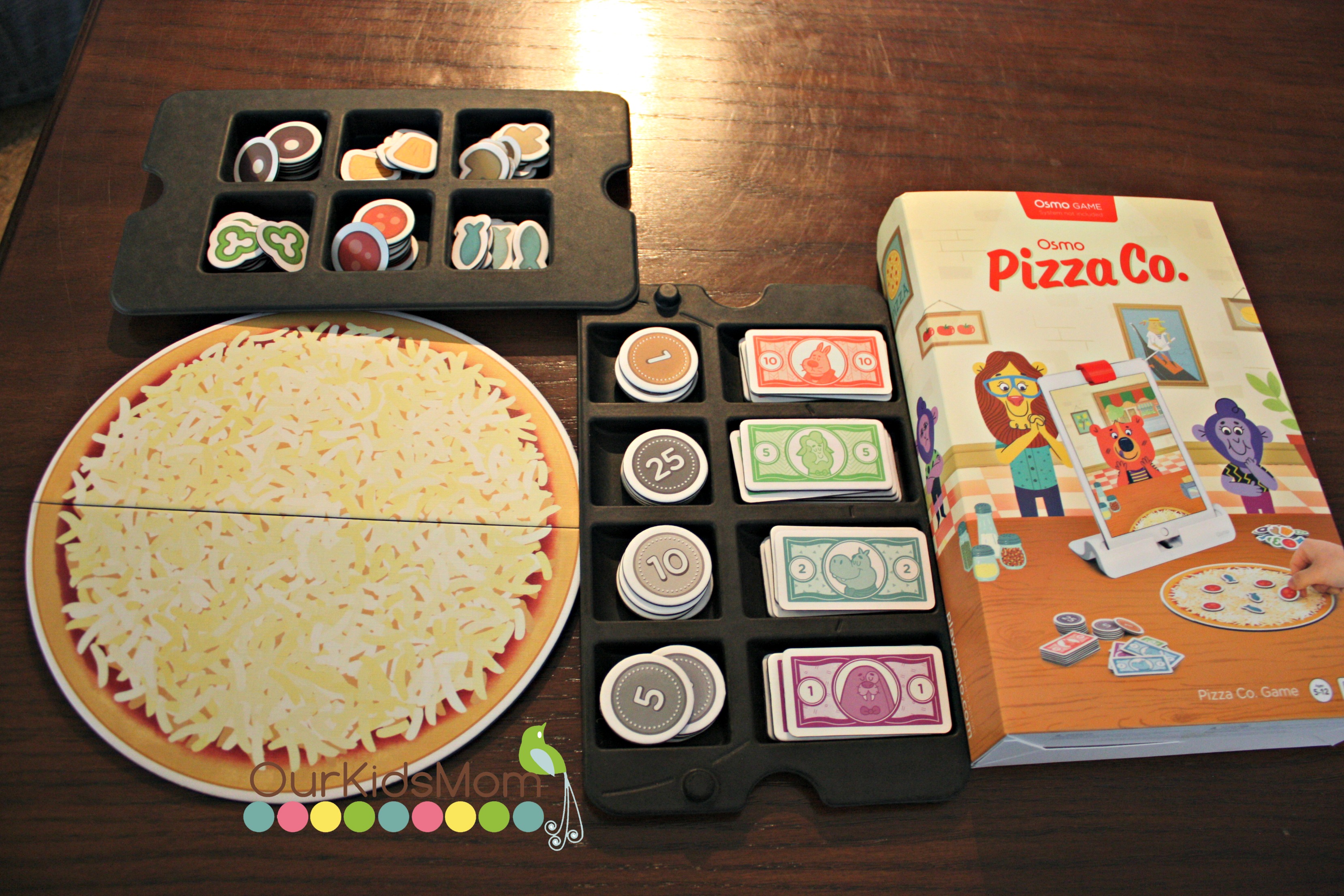 Pizza Co. is a fun way for your kids to learn  money counting and math skills. In the box it includes, an empty pizza and when you flip it over it is also your money mat, pizza ingredients, and money both bills and change.  You start by creating a profile for your child here you can pick what denomination of money you want to learn with from just bills or for older kids add in cents, once done the fun begins. There are 2 game playing modes to choose from "Play Next Day" or "Junior Mode". It did take me a bit to know what the difference was between the 2 game modes but I learned with "Play Next Day" there is a timer where "Junior Mode" doesn't have a timer.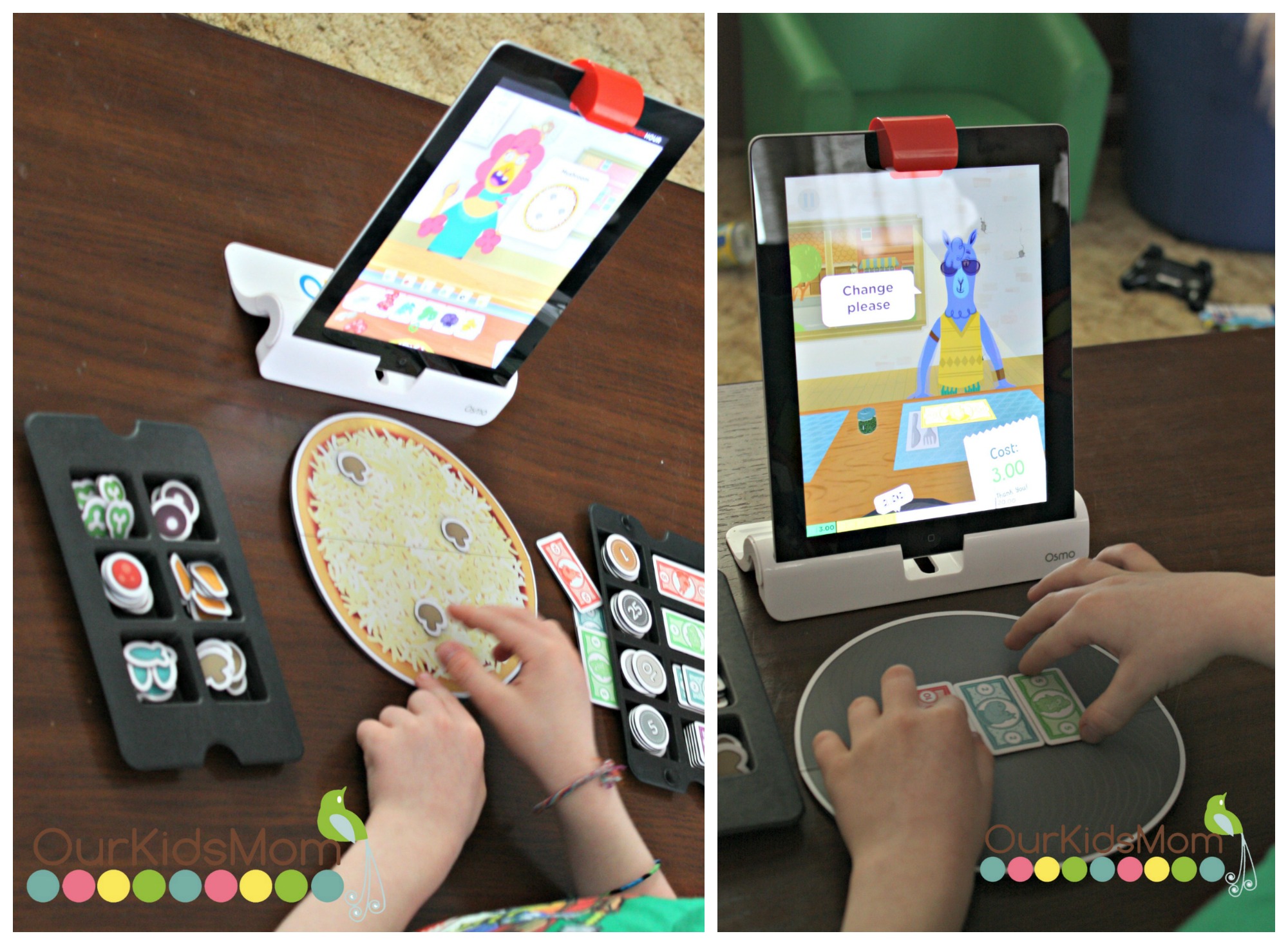 So the owner of a Pizzeria has gone on vacation and has left you in charge. You need to  buy your pizza ingredients and keep up with your pizza orders. Each customer likes their pizza made just the way they ask, keep them happy by giving them what they want. Once they are done eating they need to pay, flip your pizza over and on your mat you need to count back their change. If you struggle with this, no problem. The game will give you hints and clues to help you give the right amount back. Back to the counter to take more orders and make your customers happy so they tell  their friends. At the end of your work day if will tally up how much money you brought in, then it will deduct what you spent on ingredients and give you your profit total.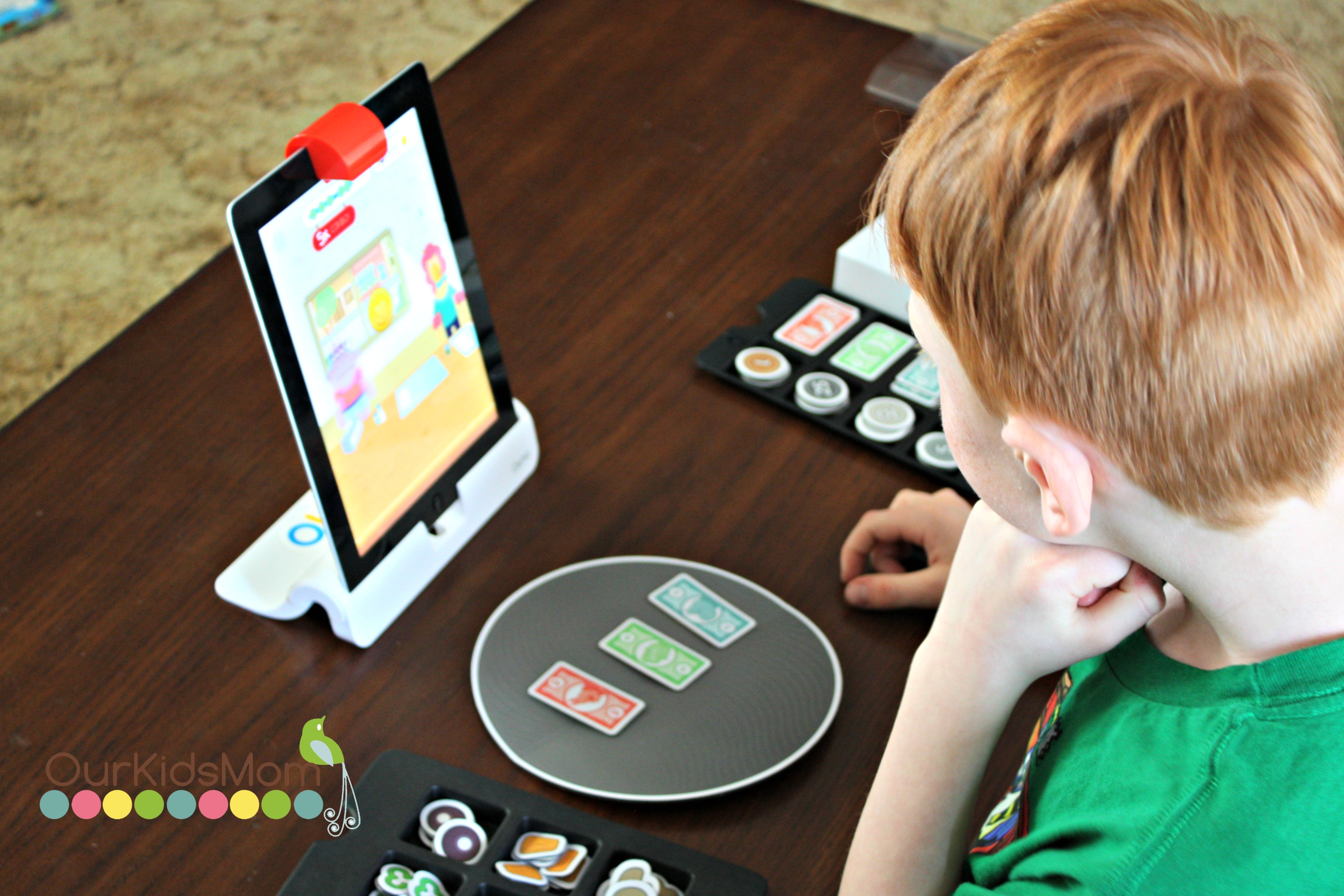 I personally enjoy doing change back in my head and am amazed when I go to a store and see how many people need to rely on the till to tell them how much money to give back. If they hit the wrong button and it doesn't show them the amount then they almost panic because they can't count change back. Osmo makes learning so much fun, I personally think Osmo Pizza Co. would be a fun learning tool in classrooms, lets empower our kids to use their brains and rely less on computers to do everything for them. Head over to
www.amazon.com
and  watch your child have fun while learning.