Osmo | Educational Games System for iPad
Sample received. All opinions are my own.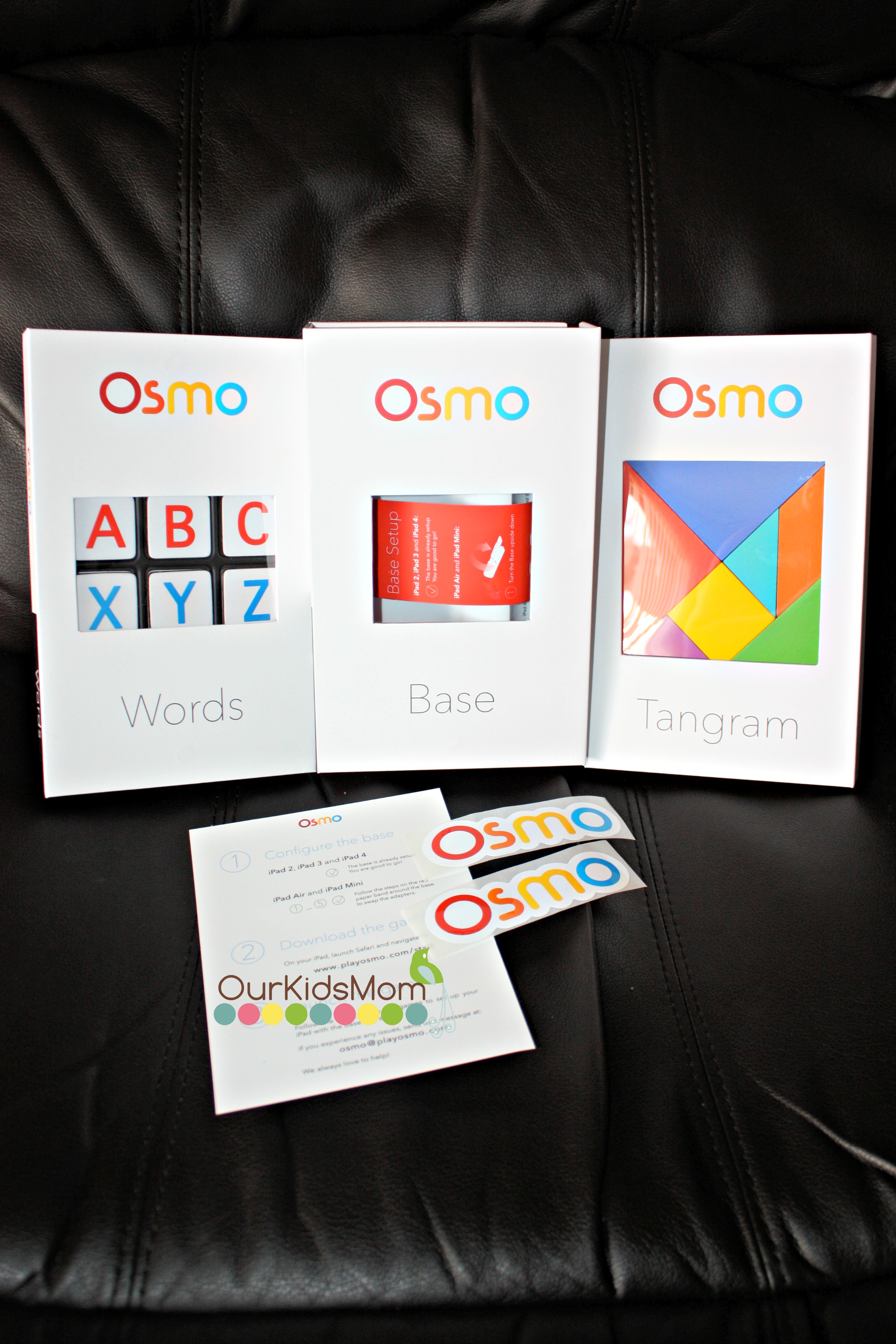 I have grown weary of my children begging for iPad time. A lot of apps they want to download and play tend to be time wasters. Then, we found Osmo.
Osmo is my kid's newest favorite game on the iPad… and for once I'm ok with them wanting screen time.
I was sent the Osmo pack, that includes:
– Mirror and stand for the iPad
– 2 sets of the full alphabet to play the Osmo Words App
– Tangram pieces to play Osmo Tangram App
There are 4 app games that you can play with Osmo: Masterpiece, Words, Tangram, and Newton.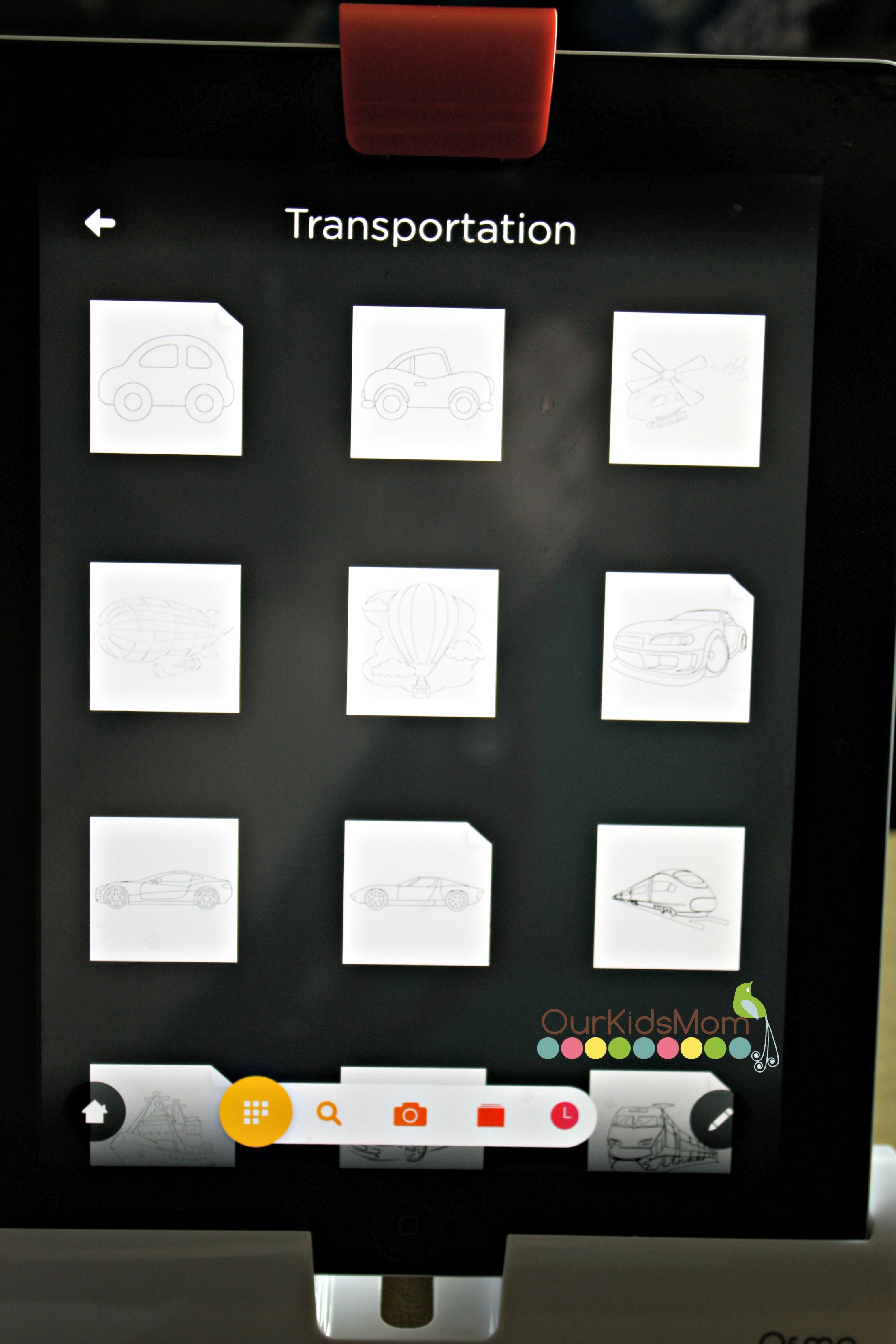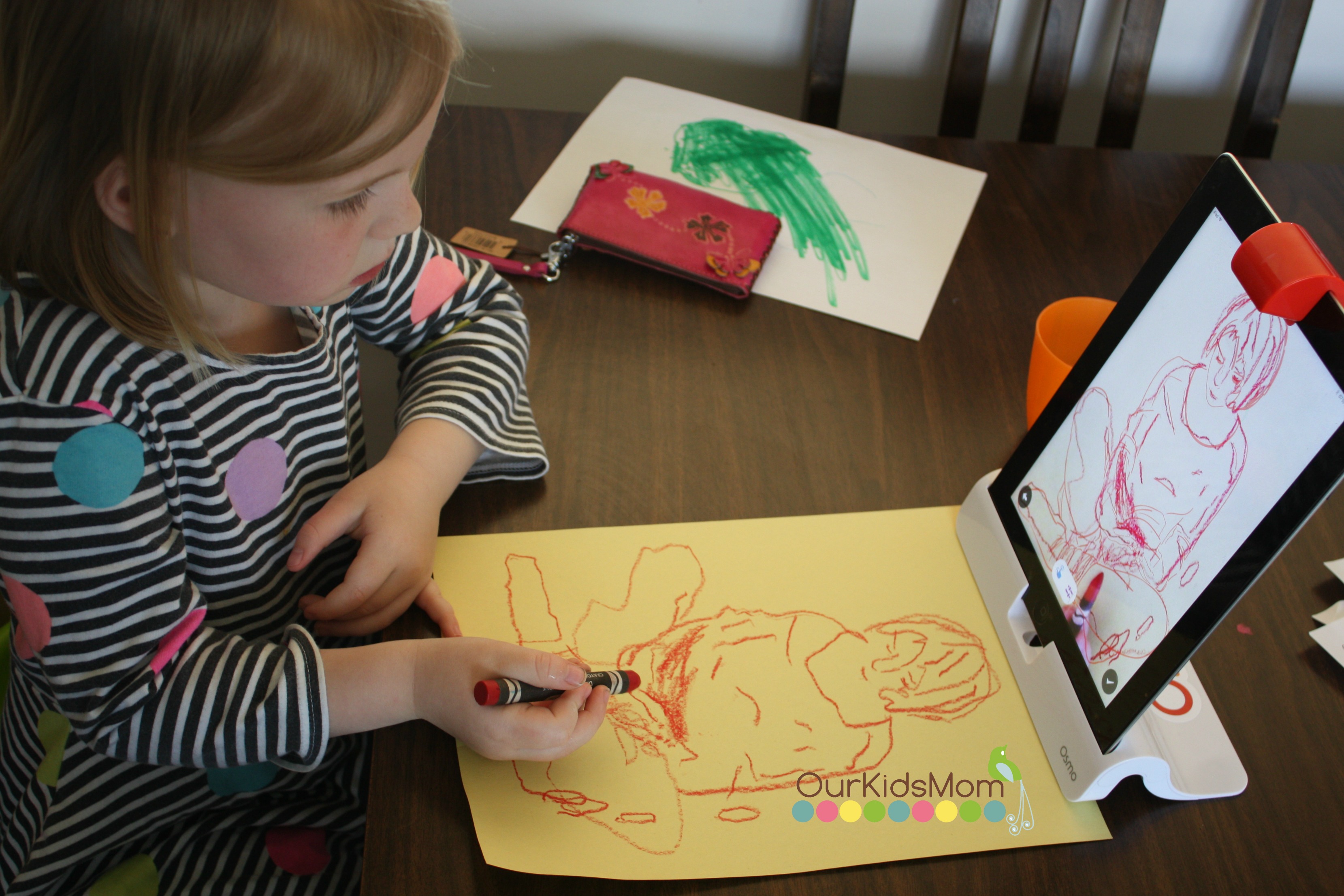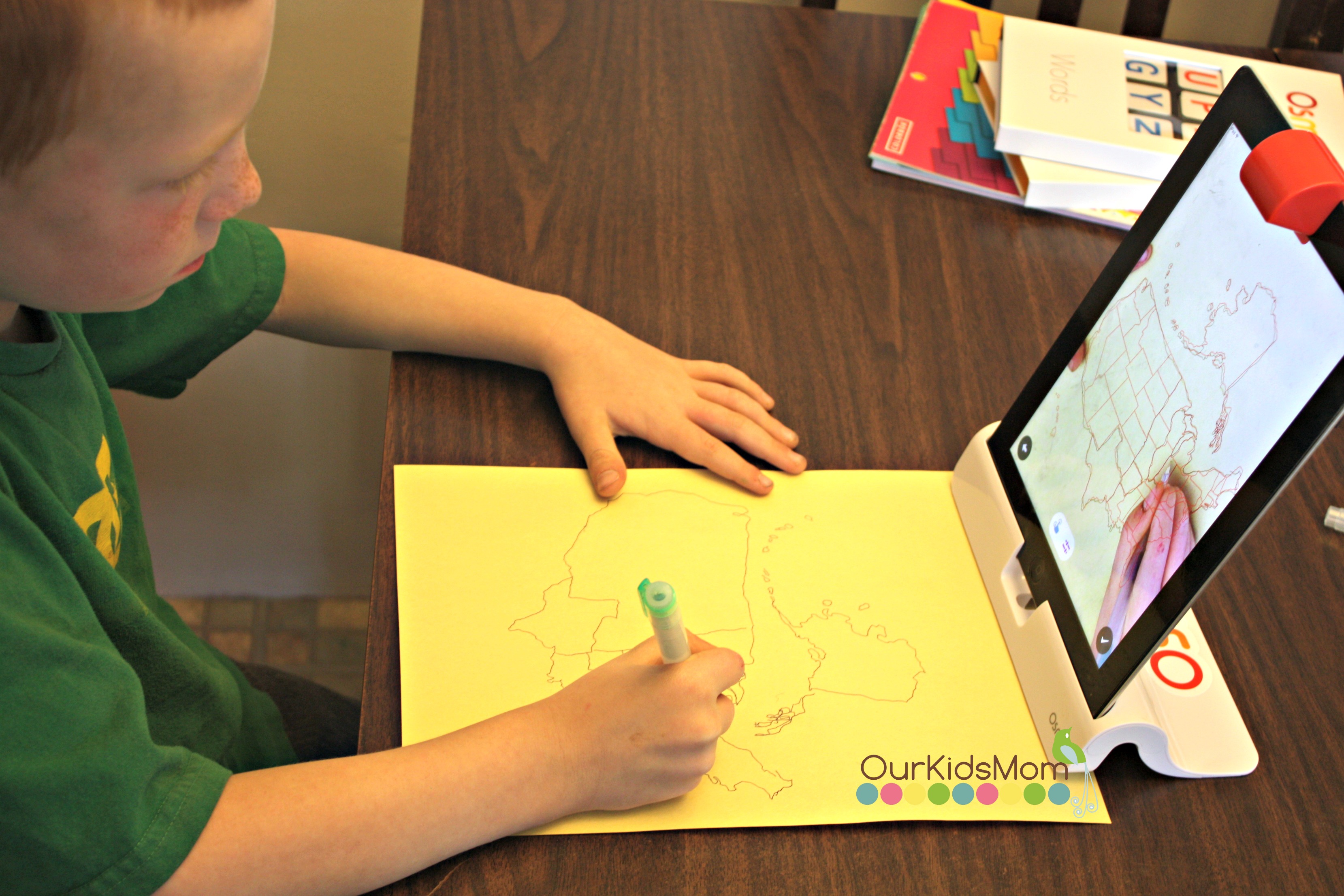 Masterpiece is their favorite. This is where they draw and create masterpieces that they are so proud of because they do it all on their own.
There are built in images that you can select, or you can take a picture with the camera and turn it into a drawing. McKenna is 4 and Karson is 7 and they both understand and can use this app. Start by selecting the image you wish to draw, place a piece of paper just under the Osmo stand so it holds it in place and begin to draw.
The trick to this is you can't look at your paper, you have to keep your eye on the screen and trace the lines that you see. It takes a little to get used to as you want to watch your paper but the screen shows your hand and pen on the screen as if you are drawing on the screen. You trace the lines on the screen and when you have completely gone over all the lines you are left with a great picture on your paper.
When you click that you are finished you have the option to save the masterpiece to your iPad or you can email it to someone. The email is a little video that shows your hand drawing your picture. It's fun for grandma to receive a email that she can watch of your child drawing.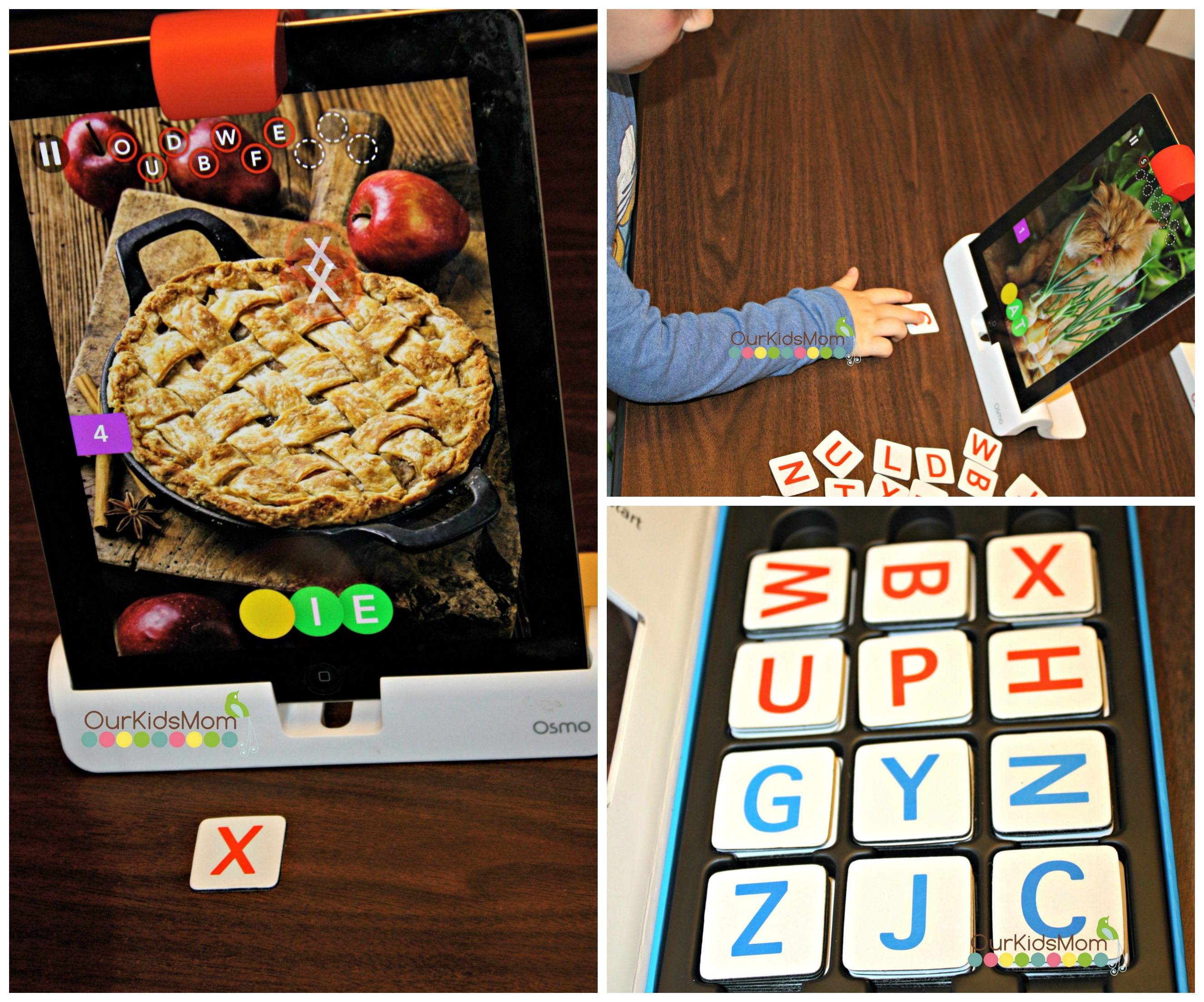 Words is another fun game. You can select from 2 different levels. There is a kid version or a harder adult version. The kid version shows a picture and has a letter missing, your child has to find the missing letter and place it in front of the screen to complete the word. This is a great game for my soon to be kindergartener who is learning to recognize letters and sounds. For my 7 year old, who already knows how to read, this is far too easy. I wish the junior words would get harder as they correctly get them right. He is too young for the adult version, but too old for the junior version.
The adult version you see a picture and are shown the number of letters in the word they are looking for. It's kind of like hang man, you throw letters up and if correct it shows the letter in the correct spot in the word. If you guess a wrong letter then it goes up top in the "strike" zone, if you use up all your strikes before guess the word then you loose. You can play Words with a friend and race to guess the correct letters and score the most points, or you can play by yourself.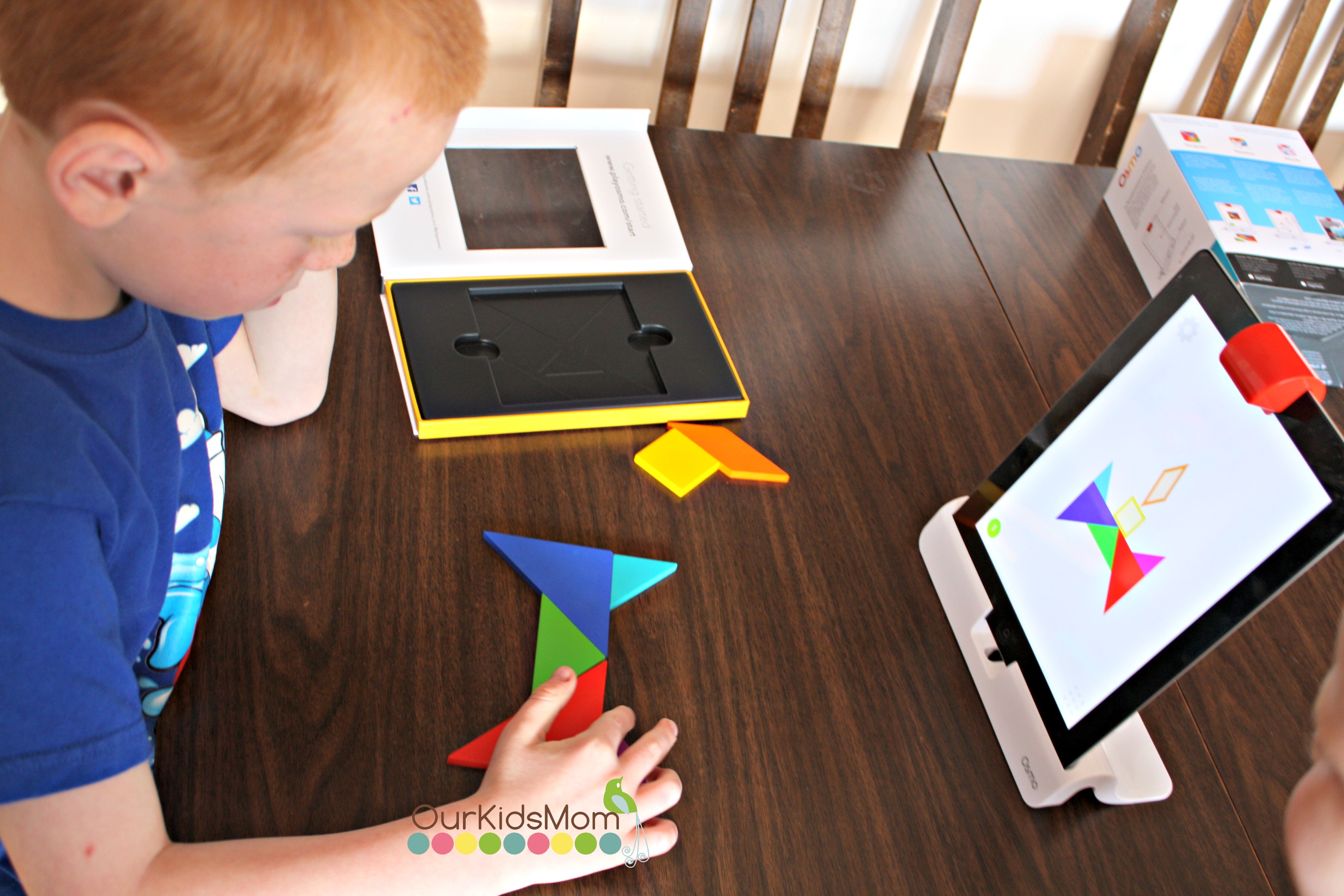 Tangram has you thinking to create images using shapes. You are provided with a set of different shapes, and you have to recreate the image that is on the screen.
My kids play where they are shown the shapes and they just have to copy the image below. I like to play where you are shown a silhouette and you have to figure out on your own how the shapes fit together to create that image. It's harder then you think!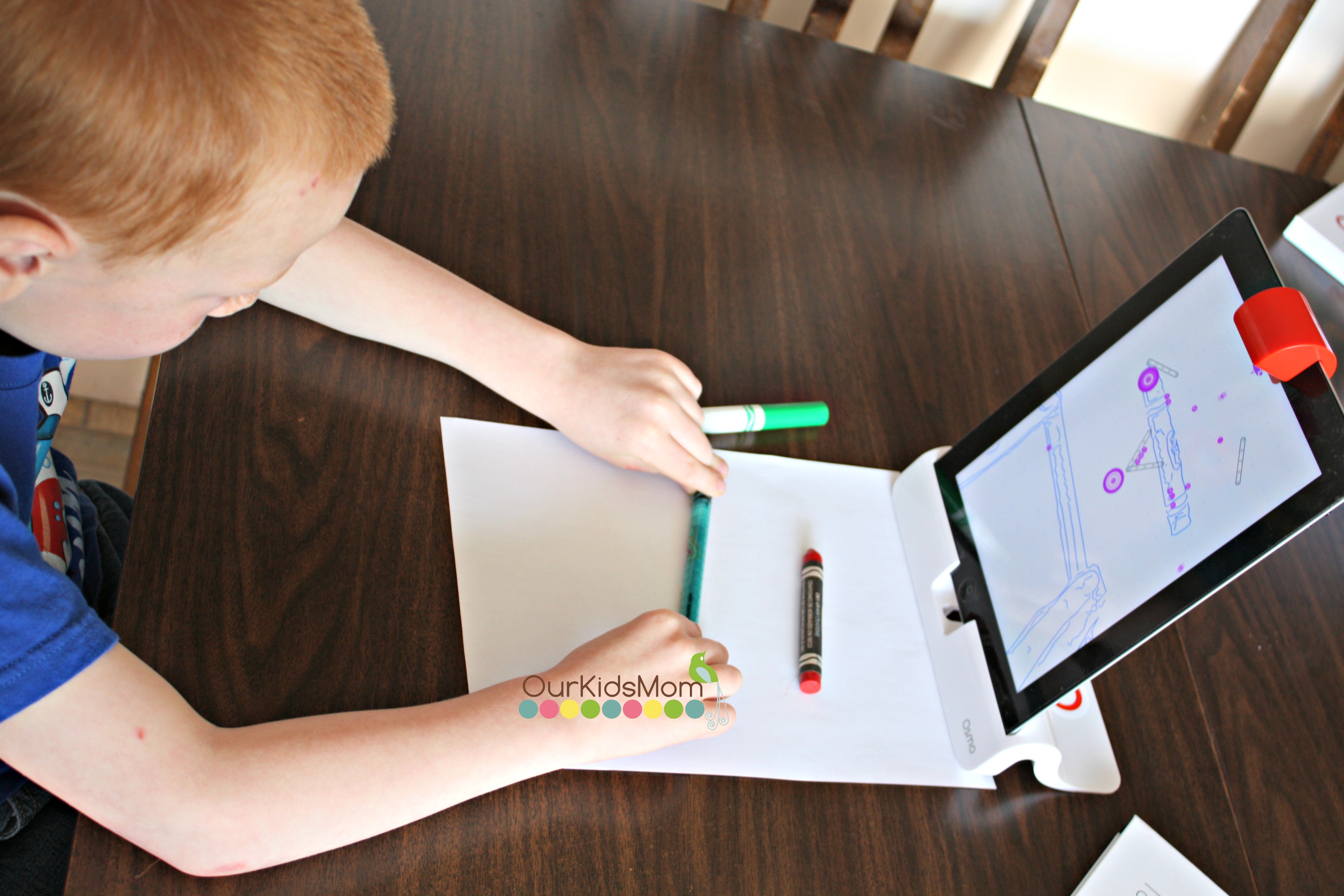 Newton is a game that makes you think outside of the box and solve puzzles. Balls drop down from the top and you have to make a path to the correct targets. You use a piece of paper and a marker to draw lines for the balls to roll down to the target, or you can use different objects to create your paths. I prefer to use objects instead of paper and marker as each puzzle is different and you will go through a lot of paper for just a few lines on each piece. Karson has used his hand, scissors, pencils and other objects to solve his puzzles.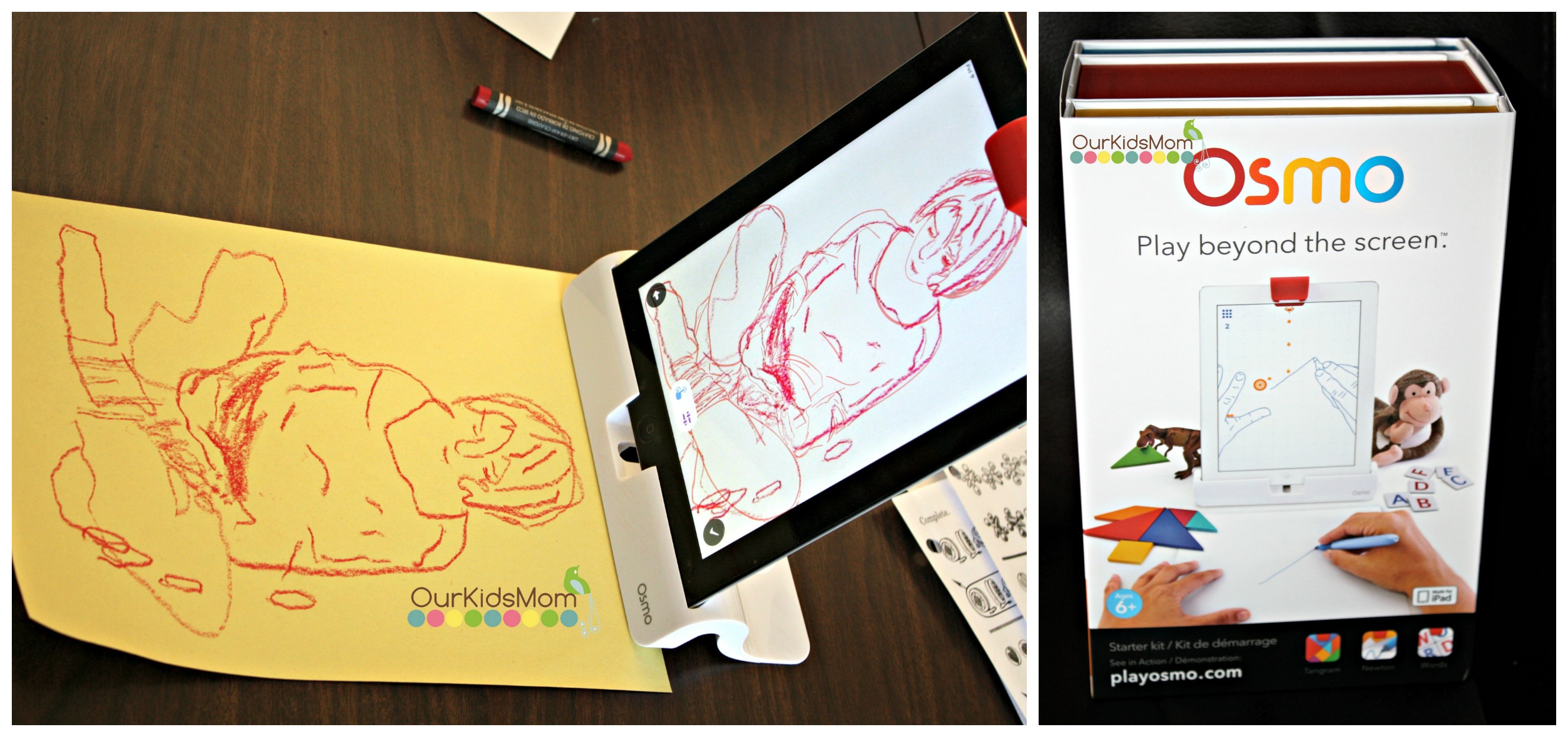 Osmo has been such a fun new app for the kids that I actually enjoy allowing them to play on the iPad. I would highly recommend Osmo to any family with a child who has a interest in art and drawing.
Osmo has encouraged my 4 year old to draw things she didn't think she could draw and it has really encouraged her that she can do it. Head over to
www.playosmo.com
and order your Osmo.
Connect with Osmo:
BUY IT:
You can purchase Osmo on their site for $79.99. When you buy 1, they give 1 to a classroom of your choice!
WIN IT:
ONE OurKidsMom reader is going to win Osmo!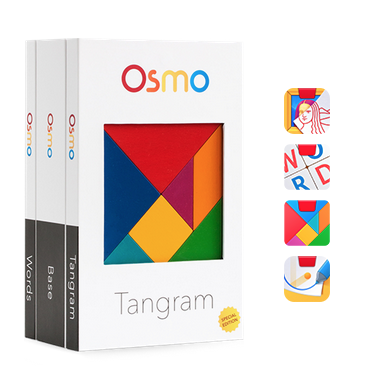 This giveaway ends at 11:59 PM EST on July 3, 2015.