It seems like our lives are hurry hurry hurry, busy busy busy. So when I find a product that combines several functions into one and proclaims it will simplify my life I'm all over it.
At DoughMain, we make life easier with a family organizer packed with tools for your busy lives. Recognizing the central role of money – and money smarts – in creating a better future, we also empower kids to become better educated and more confident about money management and financial topics.

Family Calendar…
DoughMain.com has a unique family calendar feature that allows you to track everyone's activities all in one spot. Use color coded events for each family member so even the youngest member of the family knows their schedule. The calendar is secure because you can choose which family members have editing and creating privileges. The feature that thrills me is the import function. You can import community, sports, school, etc calendars directly into your DoughMain family calendar. I know I am constantly flipping between school, family and sports calendars to coordinate events in our lives. How fabulous to have it all in one place.
Some cool features of the family calendar include viewing a single persons calendar, setting email reminders or manage your family on the go with your smart phone. There is nothing to download, just aim your browser to DoughMain.com and go!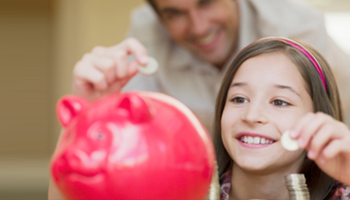 Financial Learning for the kids…
Teaching my children about money has always been difficult. Kaytlin used to tell me I had more money because I had more checks in my purse. Now with Emma and Ethan, if Mommy has her debit card then she must be able to pay for their current want. DoughMain has fun educational games geared for children ages K-12. All children of any age learn through play and most of them enjoy video games… what better way to teach financial literacy then video games, right?
DoughMain teaches financial responsibility and decision making, income and careers, planning and money management, credit and debt, risk management and insurance, and savings and investing. By empowering your child to attain critical financial literacy skills early, you position them for good financial decision-making tomorrow.
Set up daily chore charts with dough point rewards. This is a way to track earning their allowance as well as track their balance, set goals for saving as well as teaching them responsibility and family dynamics.
There are so many more aspects to DoughMain including tracking your families spending, incorporating reloadable prepaid debit cards and more… you need to check them out!
Check out this brief overview of the entire program!
Connect with DoughMain:
This post brought to you by DoughMain.com. All opinions are 100% my own.