Salt Dough Footprint Olaf Christmas Ornament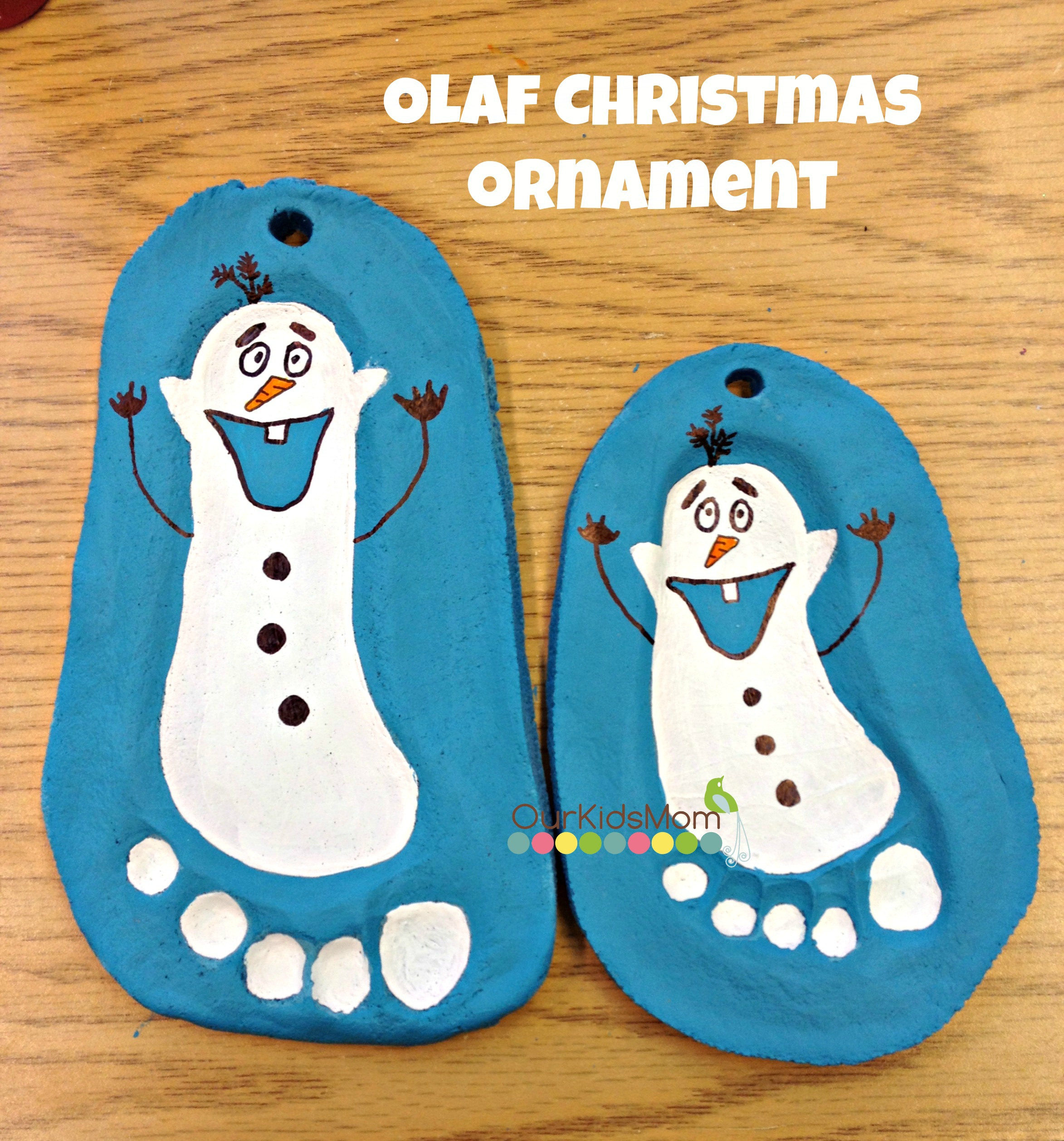 Christmas is coming and it's craft time in my house. I love to have a new craft/ornament for the kids each year and this year's craft I saw was way too cute idea on Pinterest to pass up doing.
Salt Dough Foot Print Olaf.
Start off by making up a batch of salt dough, this is the recipe I used:
2 Cups Flour
1 Cup Salt
1 Cup warm water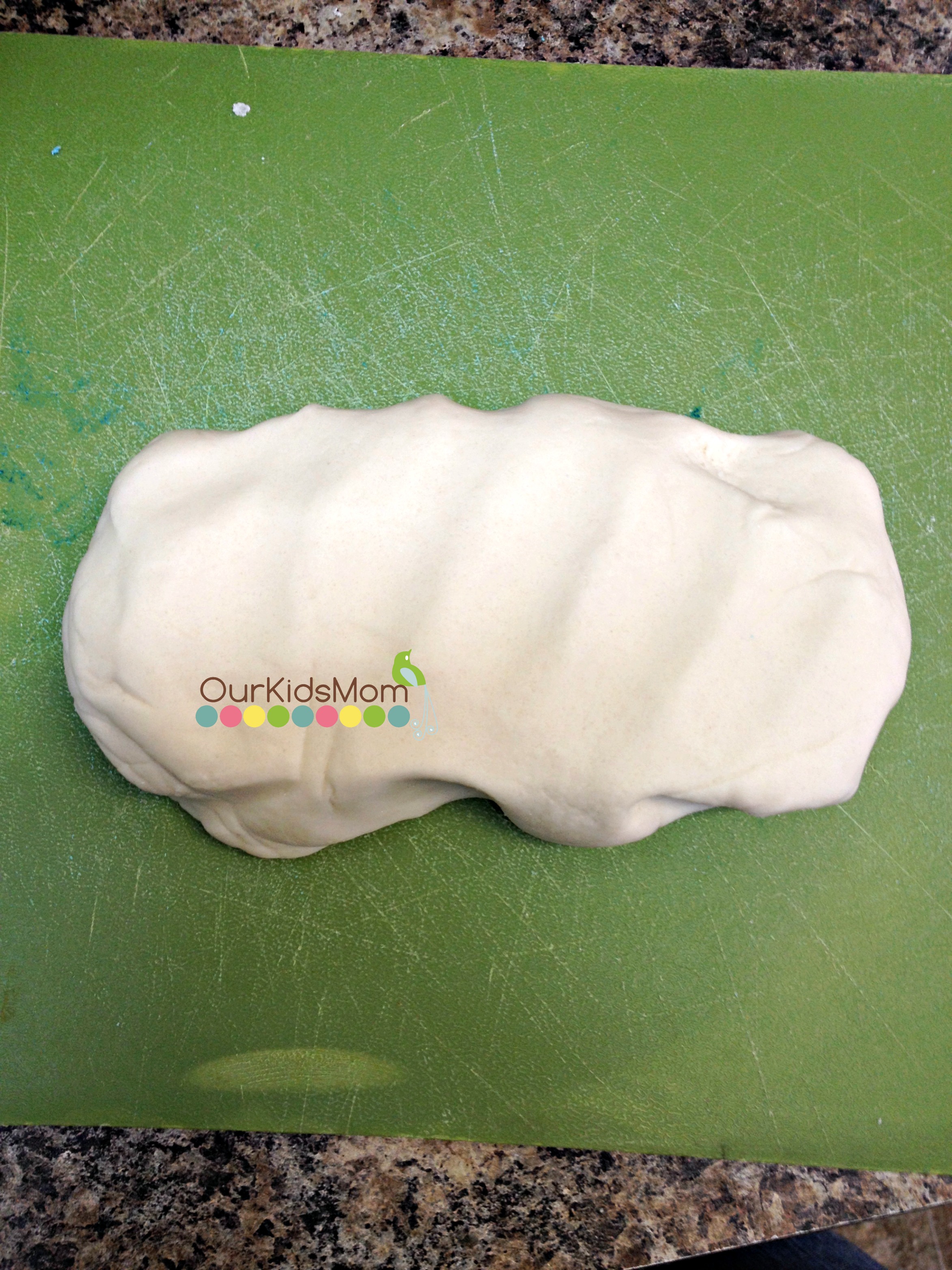 Kneed your dough until it's a soft texture, the longer you kneed it the smoother it gets.
Turn the oven onto 200º to dry your craft out in the oven. Or you can let it air dry. I put mine in the oven for about 2hrs and then let air dry for a few days, all depends on how thick you make it.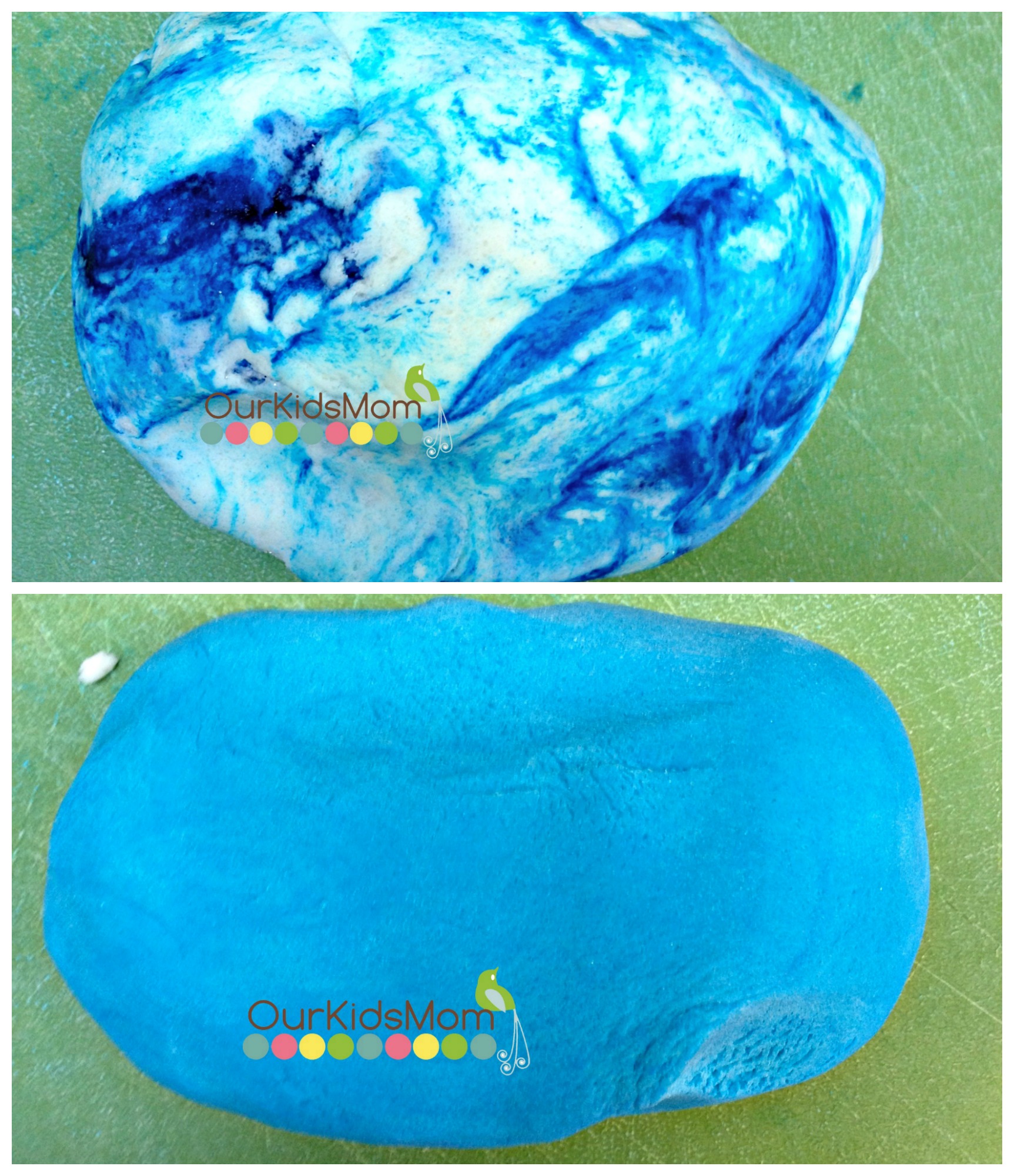 Since the background was going to be blue I used blue gel coloring to my dough to turn it blue. This way you prevent having to paint it in the end.
Jumping forward on this idea of mine, when the dough dried it had a whitish powder coating on it so I ended up painting the blue on anyways.
Once you have your dough roll it out to the thickness you want and place your child's foot on the dough to make a footprint.
I pressed on their toes to get nice toe prints.
This is where the waiting happens now as you wait for it to dry. Don't forget to put a hole in the top while it's wet so you can hang it.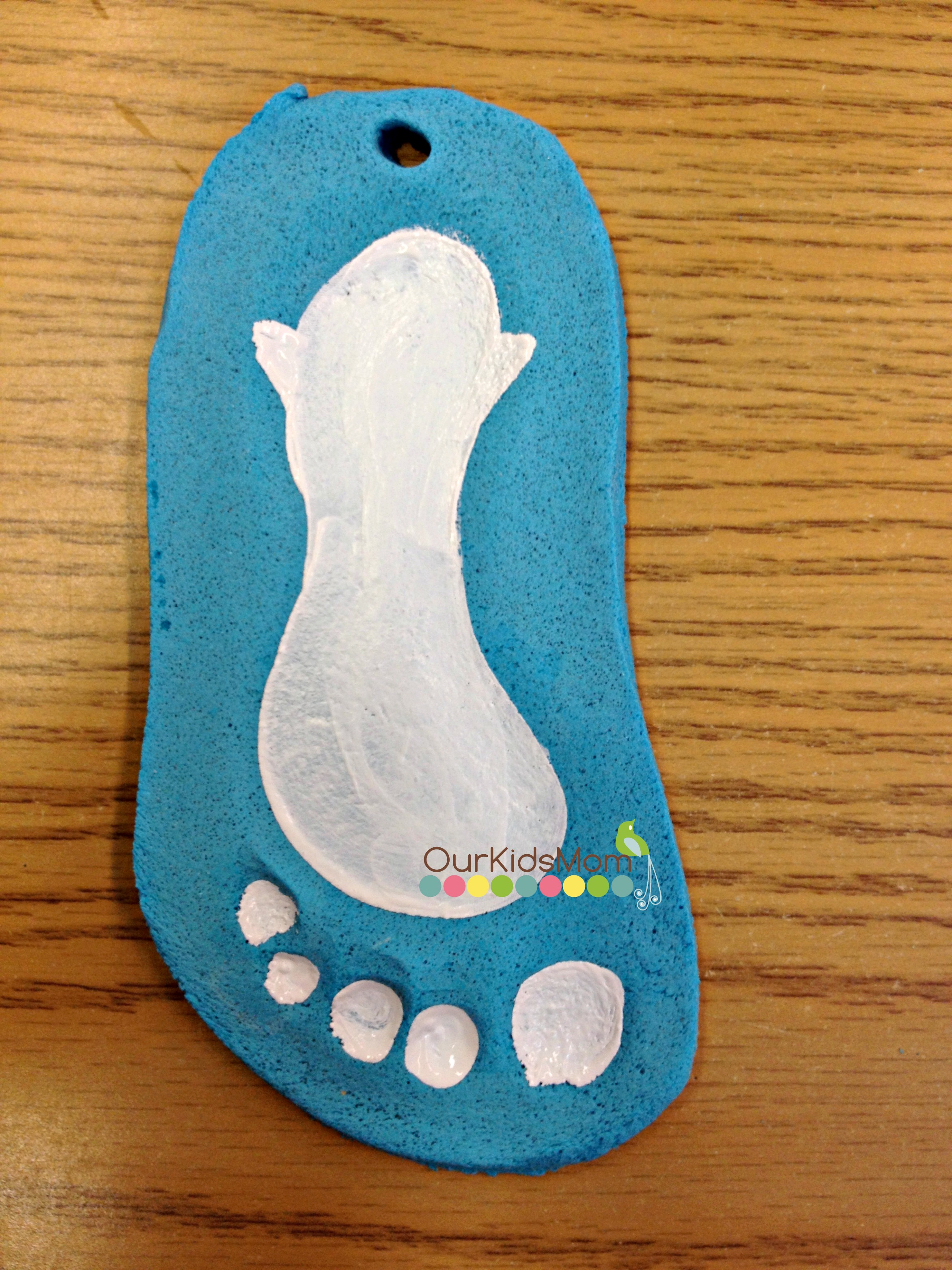 Once dried, start with the blue and paint the background. Once blue is dried paint on the white body of the snowman, I added cheeks to add to the Olaf character.
Once white is dry, you can add his mouth with the same blue as you use for the background.
I used a black Sharpie marker to outline his mouth, draw on his eyes, eyebrows, hair, arms, and buttons.
Paint on his nose and there you have it. A fun easy keepsake ornament.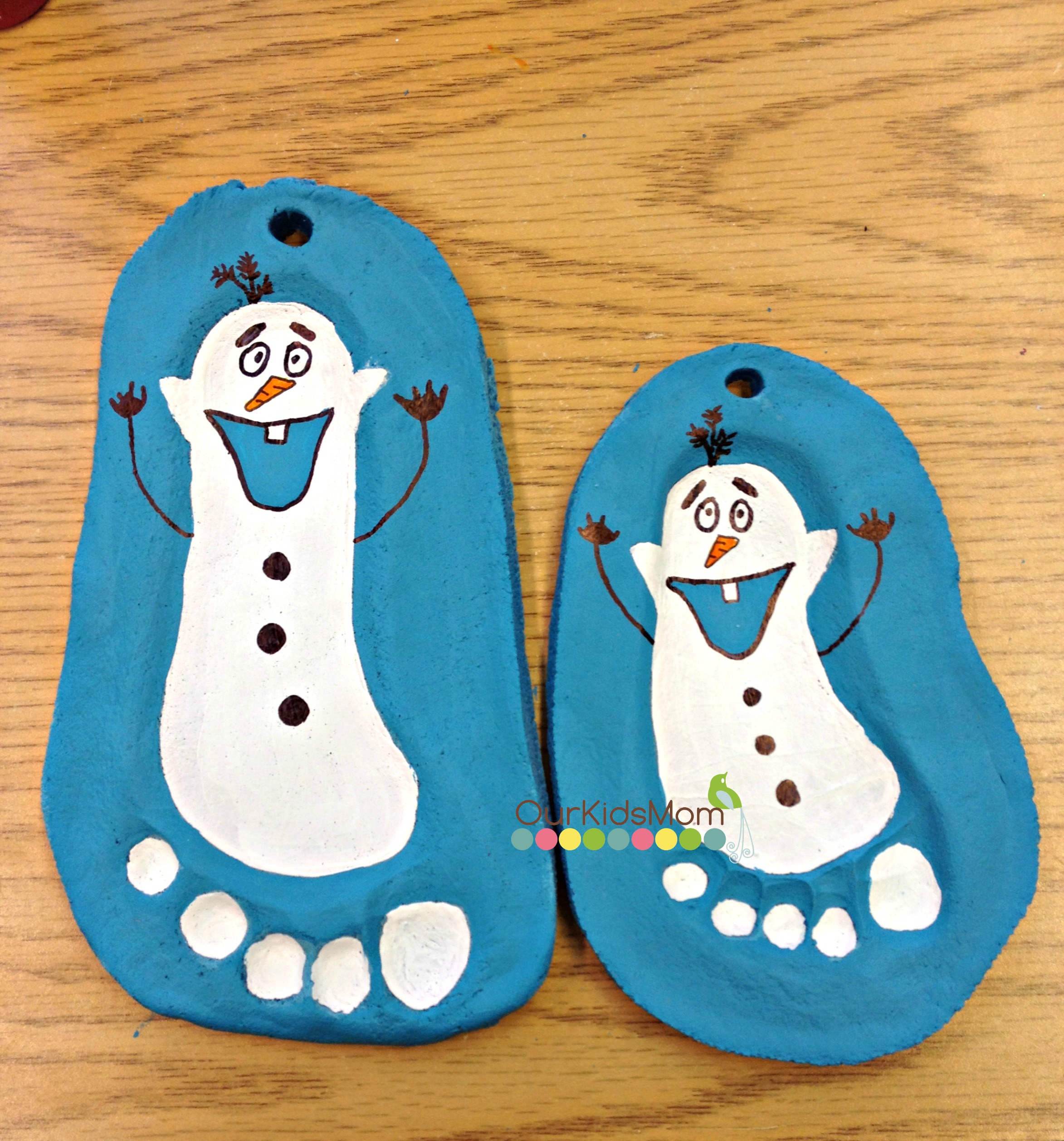 I have seen these made to be hung on the tree, however my kids are older and they have big feet! Even my 1 year olds foot I think is too big for the tree, but I will hang them on the wall.
What is your favorite keepsake to make with your kids at Christmas time?
Merry Christmas and Happy Crafting!
Editors note from Heather of OurKidsMom. This is a craft inspired by a Pin from the blog I Heart Arts & Crafts. Check out her blog for many more amazing ideas like this.