Food, program and supporting material provided by Nutrisystem. Always consult with your doctor before starting any weight loss program. This is a personal account of our experience and not intended as medical advice.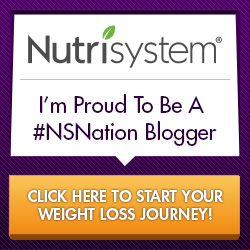 This past week was challenging. Sunday morning I left on a press trip to Seattle to visit with Microsoft. I had been warned by previous attendees that Microsoft feeds it's guests very well… and indeed they did.
My saving grace those four days was that everything was served family or buffet style. I knew from experience that if a plate full of food were to be put in front of me I would most likely eat the entire thing.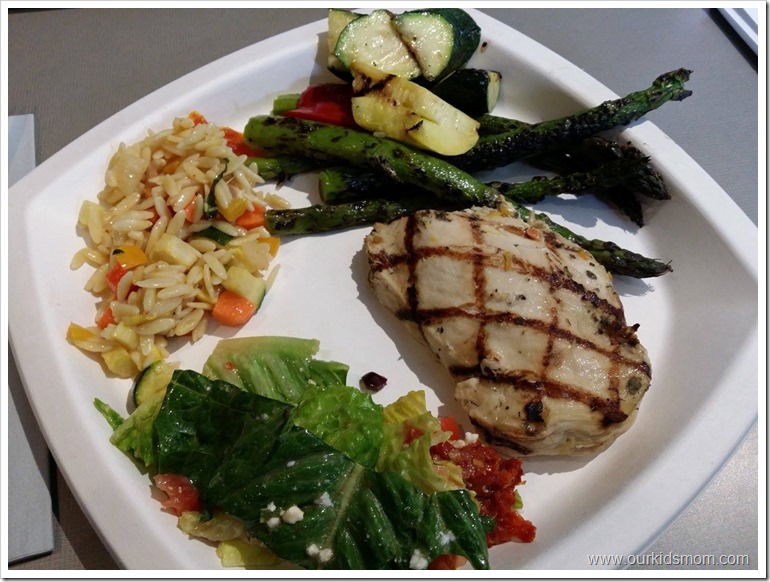 So, I started my choices each time with vegetables, then chose a little bit of carbs and then my protein selection.
I ate salad, asparagus, beets, grilled veggies… lots of yummy choices. I tried to avoid large amounts of carbs, but the rice/veggie mix we had at headquarters looked too good to pass up. All of my protein choices like grilled chicken, salmon, beef tenderloin were served in bigger than I wanted sizes but because I ate my veggie selections first I didn't let myself get out of control and stopped at the appropriate portion size. At the end of the meal I allowed myself to have a bite or two of each dessert offered.
I honestly expected a gain when I stepped on the scale at home. I was pleasantly surprised when I found I lost 3 pounds! I guess the two weeks I've been on plan and the fact that I read through the eating out guide helped teach me about portion sizes.
My weight loss:
| | | |
| --- | --- | --- |
| week 1 | – 10 pounds | -10 |
| week 2 | – .8 | – 10.8 total |
| week 2 | – 3 | – 13.8 total |
Kaytlin's comments for the week:
This week started off rough, but it got better as the week went on. I'm still stressed out with finals starting next week, but I'm seeing the light at the end of the tunnel.
I spent my weekend writing a lengthy art history research paper, and I constantly wanted to munch on something while doing so. It took a lot of self control not to grab a bag of chips and order a pizza, but somehow I made it through.
After I finished my paper and wasn't spending all my time at my computer desk, I was fine. I haven't been as hungry as I have been in the past weeks. I cut out diet soda completely, and I've been drinking a TON more water.
Kaytlin's loss:
| | | |
| --- | --- | --- |
| week 1 | – 2.8 pounds | – 2.8 |
| week 2 | – 1 | – 3.8 total |
| week 2 | – 2 | – 5.8 total |
We are excited to see what week 4 has in store for us! My goal for next week to push past the 15 pound loss mark.
Wish me luck!