Sample received. All opinions are my own.
As a mom to a daughter with long straight hair, I like to have options when I style it. I was recently watching one of my favorite YouTube vloggers and she was demonstrating how to use the NuMe Classic Pearl Wand. I really loved the way the curls looked and how easy she made it look to change from a tight curl to waves just based off of the size of hair strand she used, so when I was given the opportunity to try one out I was super excited!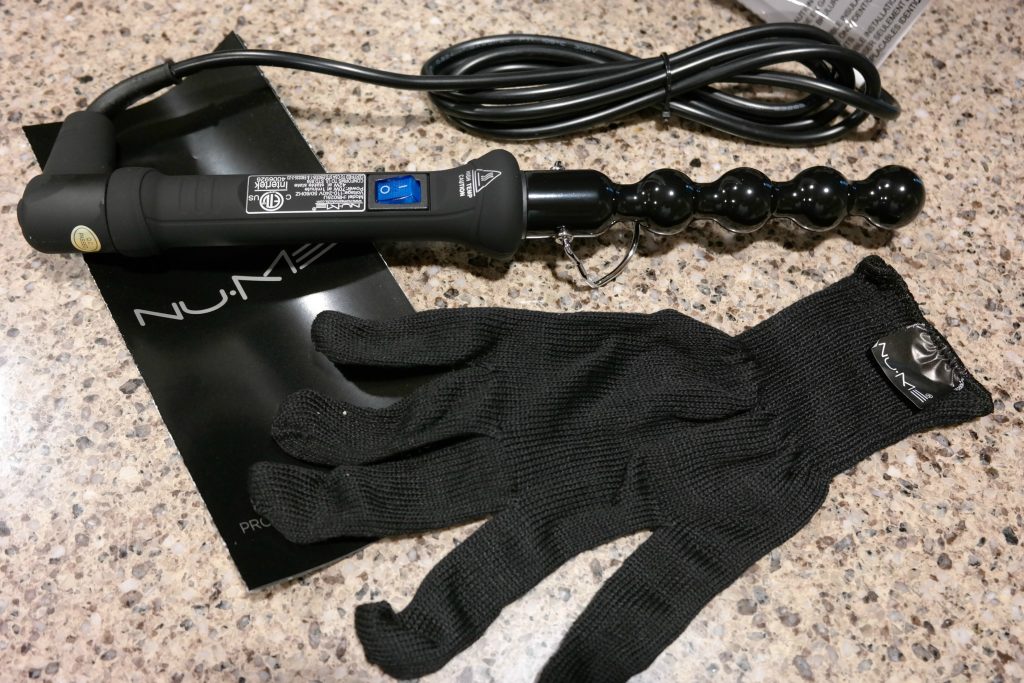 Some of the notable features of the Classic Pearl Wand that I love include:
FEATURES & DIMENSIONS
100% tourmaline infused ceramic wand
Innovative clipless design for crease-free curls
Negative ion technology
Ergonomic design
Heat-resistant glove included
Advanced MCH heating mechanism
My first attempt at using the wand on my daughter went better than I had expected. She has very fine hair but lots of it with the length being down to the middle of her back. It was very simple to just wrap the hair around the barrel. I sectioned off each strand using between 1″-1 1/2″ pieces and literally only held it for 5 seconds and then let it unwind into the long curls.
I learned the hard way that when they say to use the heat glove….use the the heat glove!! It only took a split second wrapping the hair around to touch my hand and it left quite a painful mark. The barrel heats quickly which is a plus, but it only has one setting so there is no custom settings based on hair type. I also noticed that the cord where it attaches at the base of the wand was a challenge to work around. It rotates, which is nice, but tends to tip the iron forward if setting flat on a surface. I found that by placing it at the edge of the counter leaving the cord hanging made for much easier use.
The total time from start to finish was only about 3o minutes and the resulting curls were long mermaid waves. Typically her hair doesn't hold a curl well even when I use product prior to curling and then hairspray after. I didn't use product or hairspray as we were just "testing" the wand this time around and these curls lasted through the night. By the end of the next day it had only loosened to more of a wavy style. She was in love!!
I've tried many products and curling irons and I would definitely recommend this wand. It was very easy to use and left great curls that lasted without product. The Classic Pearl Wand is versatile enough to create tight curls or big waves so you don't really need to purchase multiple size curling irons.
Check out this demo on how easy it is to create mermaid waves with a Pearl Wand!
Connect with NuMe:
BUY IT:
4th of July Sale! Any Classic wand only $39 + Free Argan Oil + Free US shipping through 7/5/2106 ONLY w/code 4THOFJULY .
WIN IT:
ONE OurKidsMom reader is going to win a NuMe Classic Pearl Wand!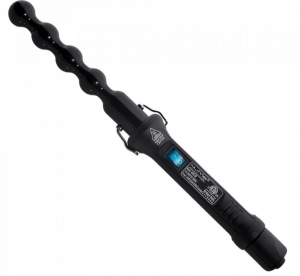 This giveaway ends at 11:59 PM EST on July 18, 2016.