Product received for review purposes. All opinions are my own.
As a parent of two girls, I have had years of frustration when it comes to gender roles and expectations. I want them to know that there are no limits for them, only stereotypes.
Because of these stereotypes, many young girls are losing their interest in math and science as young as 8. That is just sad.
So many of these girls are wired to be great engineers. As it stands, though, only 14% of engineers worldwide are woman.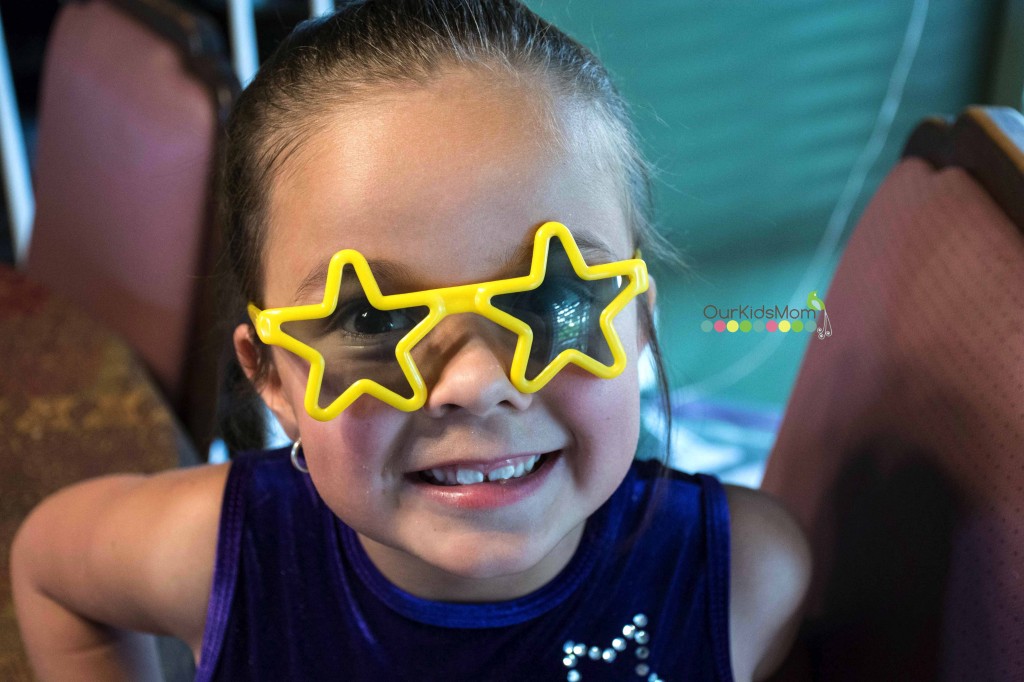 My Emma is the girly girl of my two. When it comes to playing with building toys, she just doesn't. In her mind, those belong to Ethan.
I'm not sure why because Emma is a very crafty, creative, great at things like puzzles and overall a very smart girl. So when I was offered the chance for her to experience GoldieBlox I gladly accepted.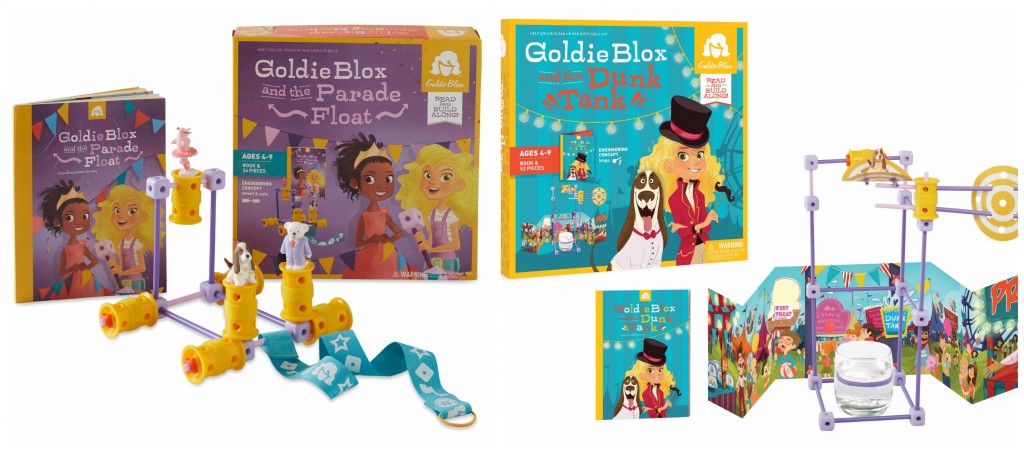 We were sent both the Parade Float and Dunk Tank kits.
To be honest I hadn't really looked deeply into the whole concept before receiving these. I decided to go ahead and dive in head first and let Emma choose our first project.
She chose the Parade Float.
The skills explored in this particular kit are wheel and axle, problem solving, spatial relationships, and basic building principles.
We began to read the story together, which in itself is rather cute.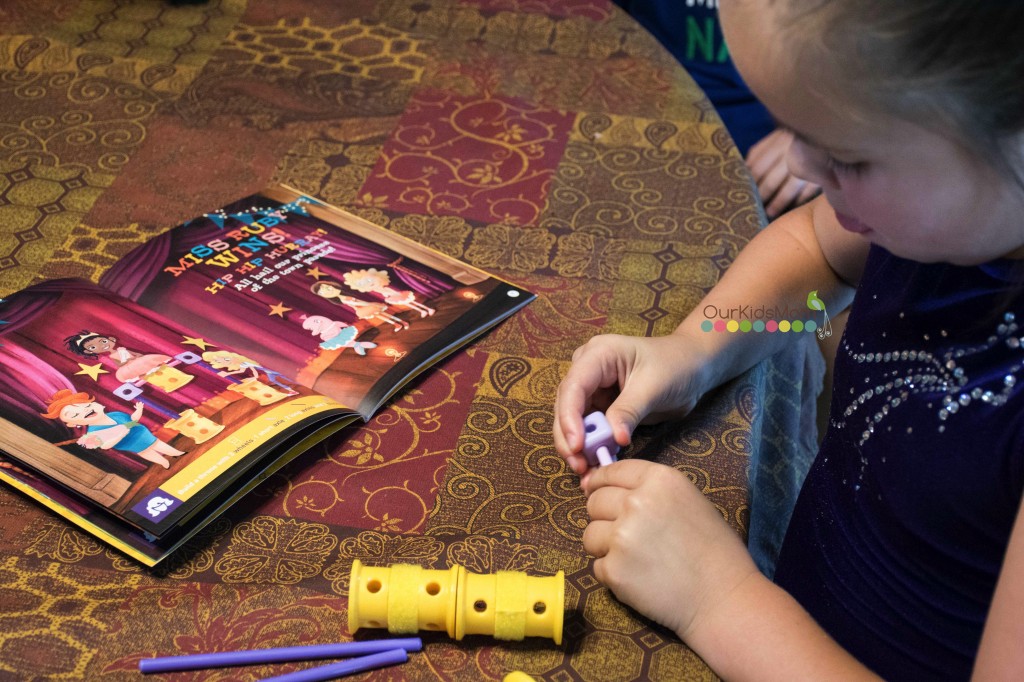 On certain pages in the story (see the left page above) there are instructions for the next step of assembly.
Immediately the tongue came out and concentration began.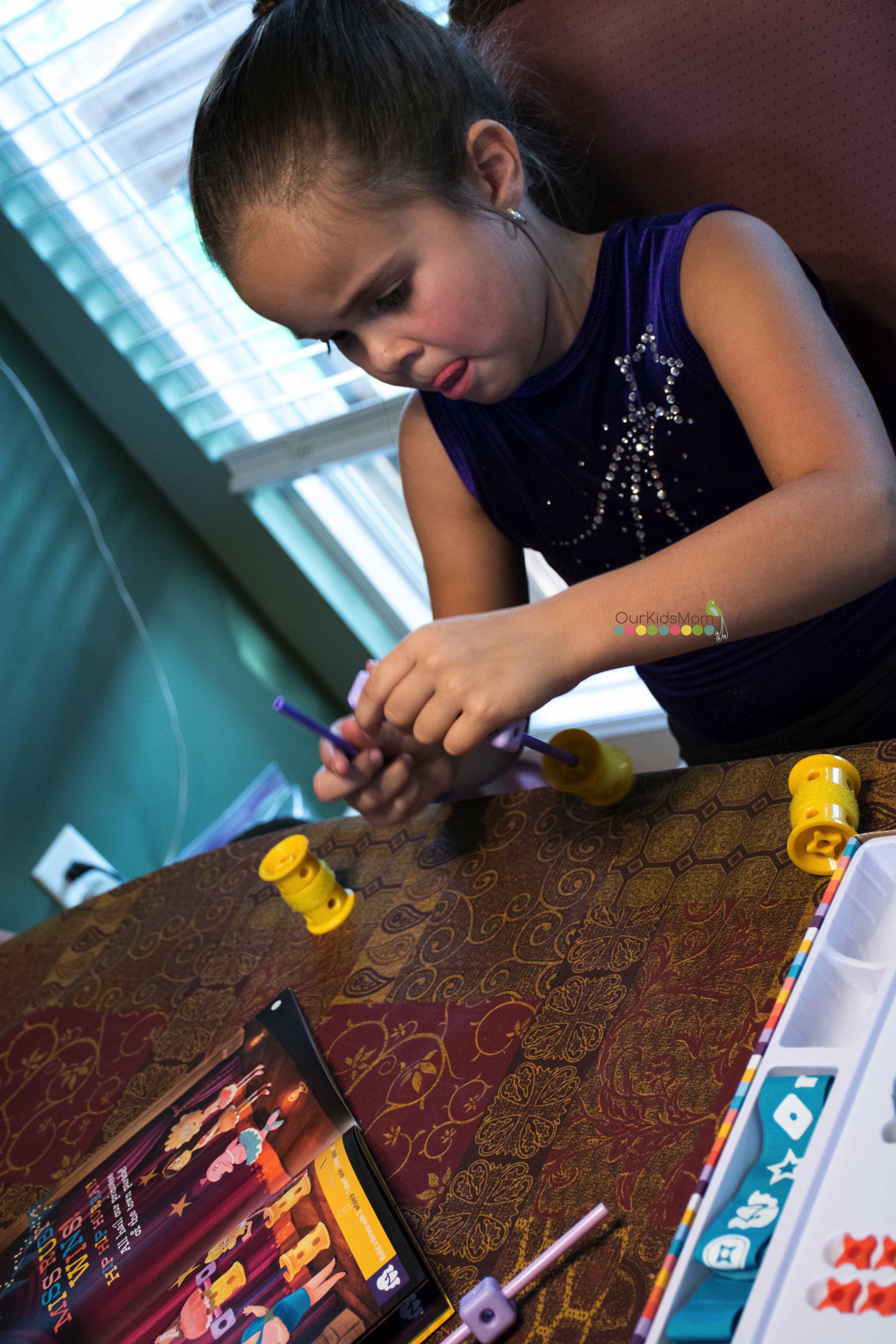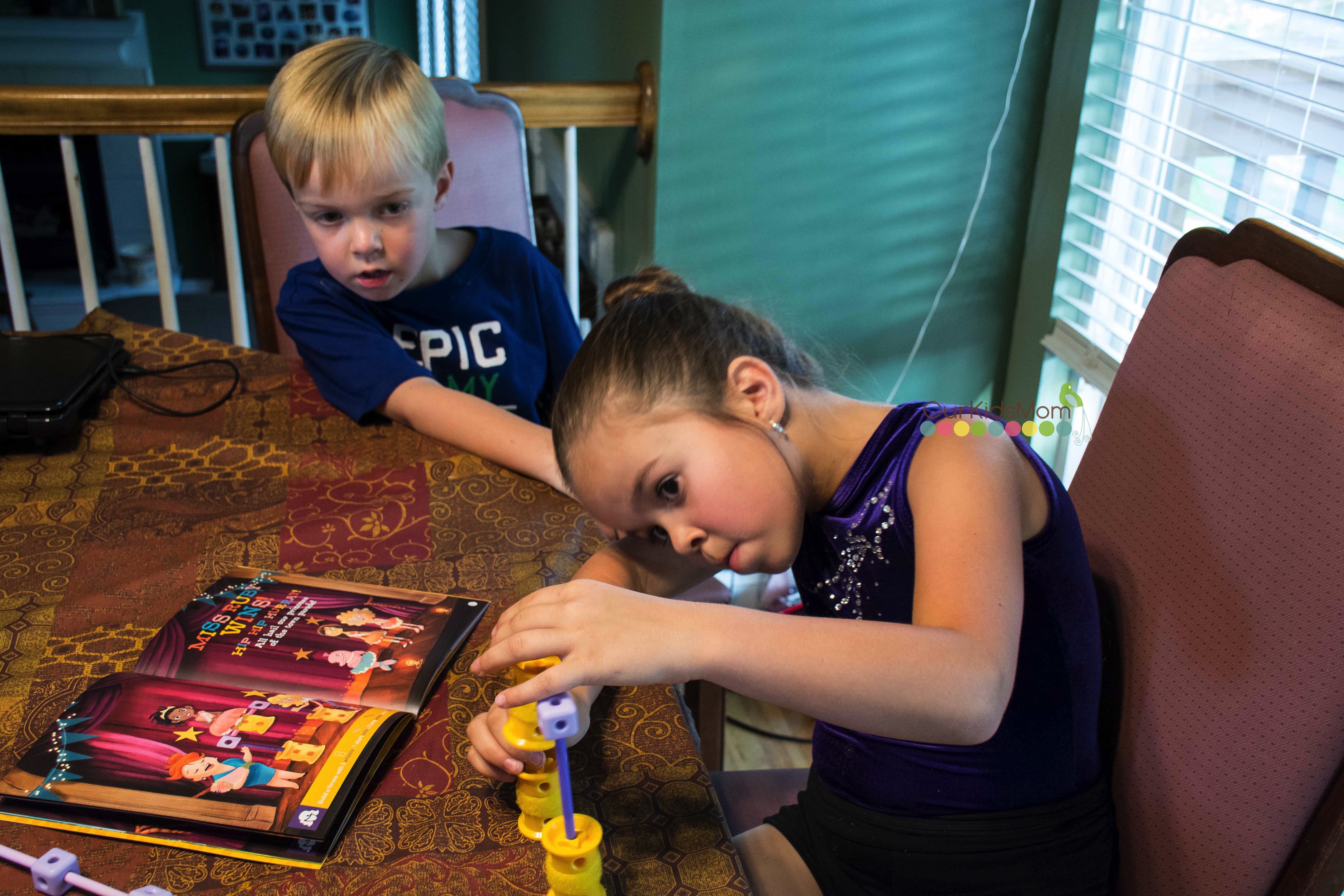 Our activities even caught Ethan's attention.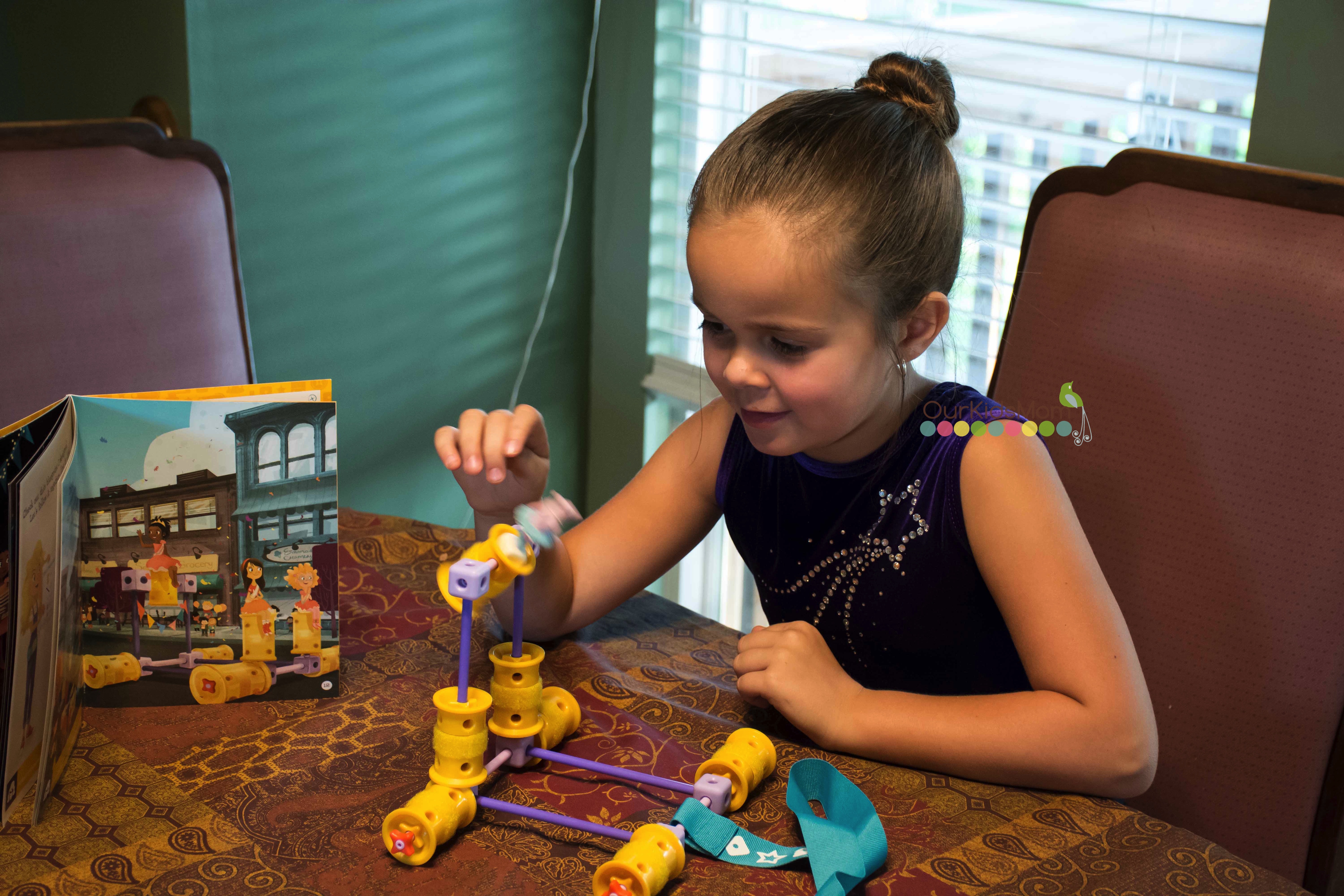 Before we knew it, my little ballerina/princess had assembled her first project… the Parade Float!
We had planned on playing with the Dunk Tank another day, but the Parade Float excited Emma so much she begged to do it "NOW!".
Well, okay if you insist!
The concept was the same with this project. There is a book/story that goes along with building the Dunk Tank.
The skills explored in this kit include hinge and lever, problem solving, spatial relationships, and basic building principles.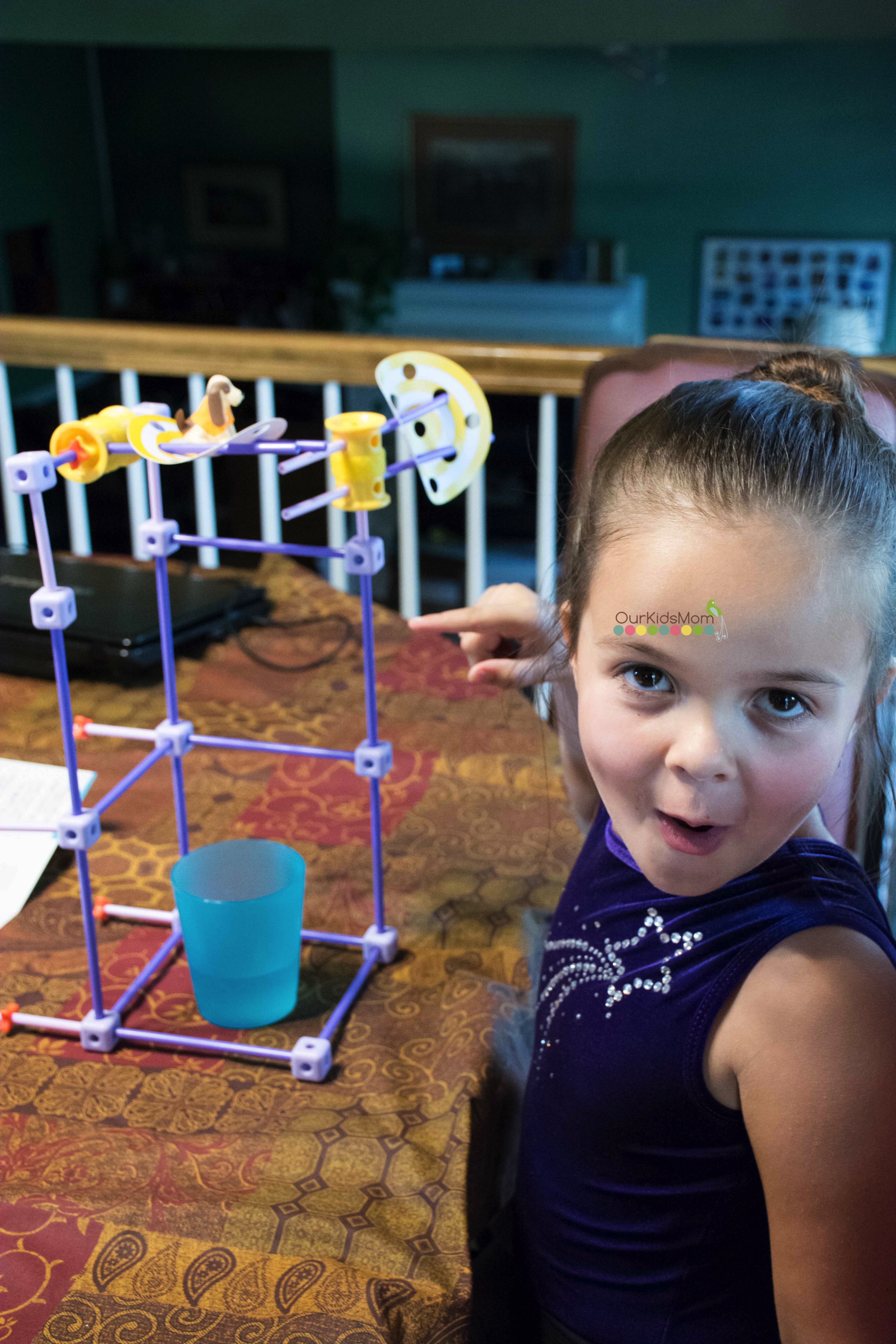 The building process takes some concentration, some ability to read/follow illustrated instructions and determination. There were a few steps that frustrated Emma, but in the end you get this.
One proud little girl showing off her new dunk tank. I loved her reaction when I asked to take a photo. Her face shows "I built THIS!".
Oh, and dunking the dog is fun, too 😉 .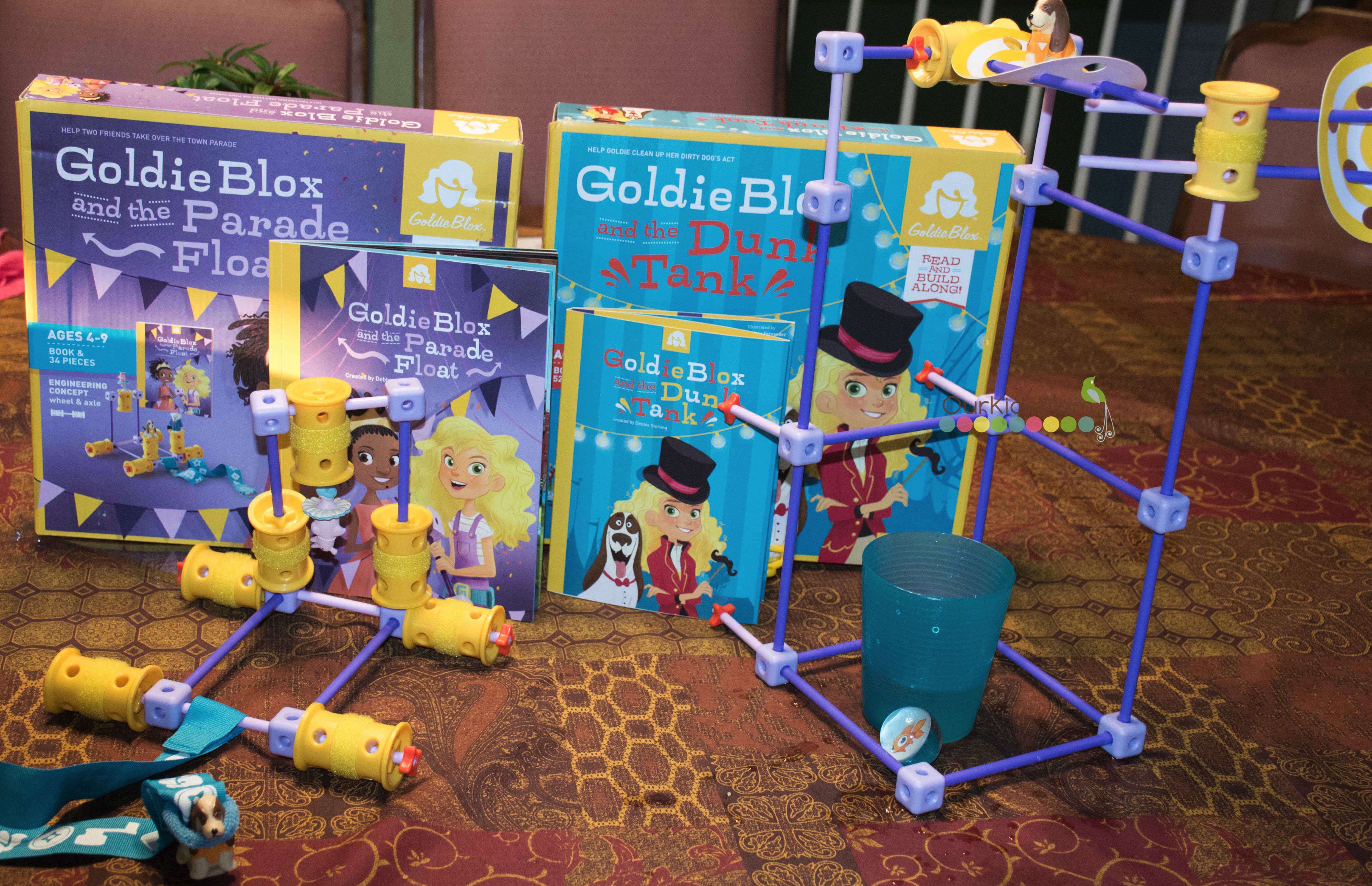 I thoroughly enjoyed this time building and creating with Emma. I could see the confidence building. We started with grunts, wrinkled brows and "I can't do this" and ended with "Don't help me" and that adorably cute proud face.
No wonder GoldieBlox has received so many awards including the Oppenheim Toy Portfolio Gold Award, Toy Insider Top Summer Toys, National Parenting Center's Seal of Approval and the PAL award.
I plan to use, create and expand on these building sets with Emma and include Ethan as well (who is already mathematically inclined). Unlike so many other building toys, all GoldieBox are inter-compatible, they fit together and can be used with almost anything to make almost anything. Think outside the box… things like pipe cleaners, cardboard, string, and ribbon.
The blox-ibilities are endless!
Connect with GoldieBlox:
BUY IT:
You can purchase GoldieBlox on their site. Kits start at $19.99
WIN IT:
ONE OurKidsMom reader is going to win one Parade Float and one Dunk Tank toy!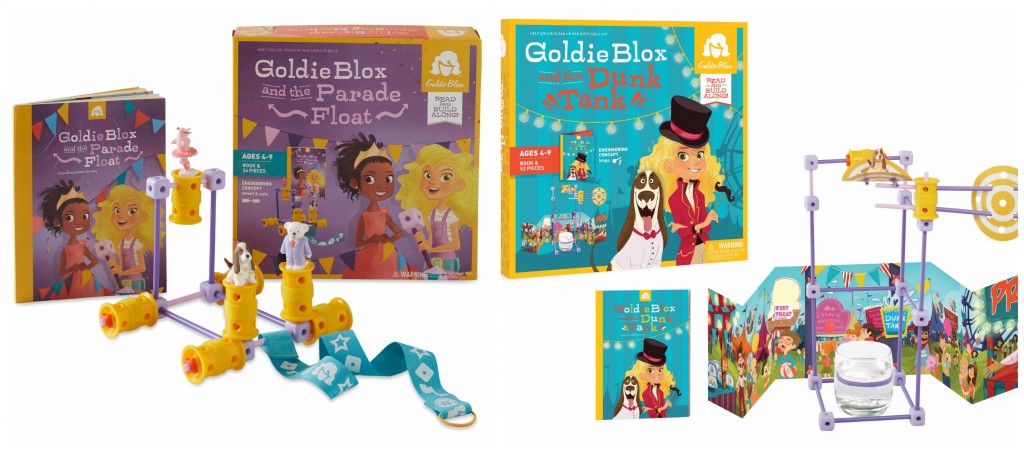 This giveaway ended at 11:59 PM EST on September 5, 2014.