As a member of the #VzwBuzz influencer team, I received the Samsung Galaxy Note 3 with line of service from Verizon. No additional compensation was provided nor did I promise positive feedback. All opinions are my own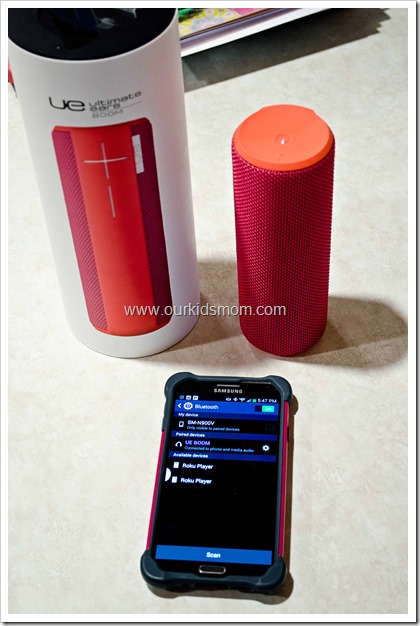 I've shared a few posts about how my Samsung Galaxy Note 3 has enhanced or helped out in my day to day life. Things like store/coupon apps, the amazing camera, or just simply playing time passing games on it's large 5.7 inch screen. All of these things have been super helpful.
Just this past month I was having a conversation with my teenage son about how he never uses his iPod anymore because he loads all of his music onto his phone. To be honest, I never loaded much music into my iPod and I have none on my Note 3. I just don't enjoy having music blaring straight into my ears through ear buds or head phones. That and I tend to get tired of the same songs over and over. Or… maybe it's my "mom instincts" that don't like not being able to hear what my children are doing. Whatever the reason, I just don't like feeling cut off from the world.
Don't get me wrong… I love listening to music. It energizes me, de-stresses me and makes me feel fabulous after a fun singing and dancing session with my 7 year old daughter. Up until recently I only associated Pandora with my laptop and Smart TV. Strange, I know. So, having recently found the Pandora Internet Radio app for Android in the Google Play Store I have now been enjoying streaming music through my Note 3… everywhere. The sound through the phone is decent and I enjoy being able to listen wherever the mood strikes me. When I'm really wanting great sound I connect the Note 3 to a Bluetooth speaker.
I know you're wondering… was streaming choppy or slow to load? Nope! Not on the Verizon network! It runs as smoothly as my laptop does connected to cable internet.
I never really considered my smart phone a "musical device"… just another way it makes my life easier.
Do you use your smart phone in a unique way? Tell me about it!