How the Note 3 Saved Christmas | #VZWvoices #Mom
Disclosure: I am participating in the Verizon Moms Voices program and have been provided with a wireless device and six months of service in exchange for my honest opinions about the product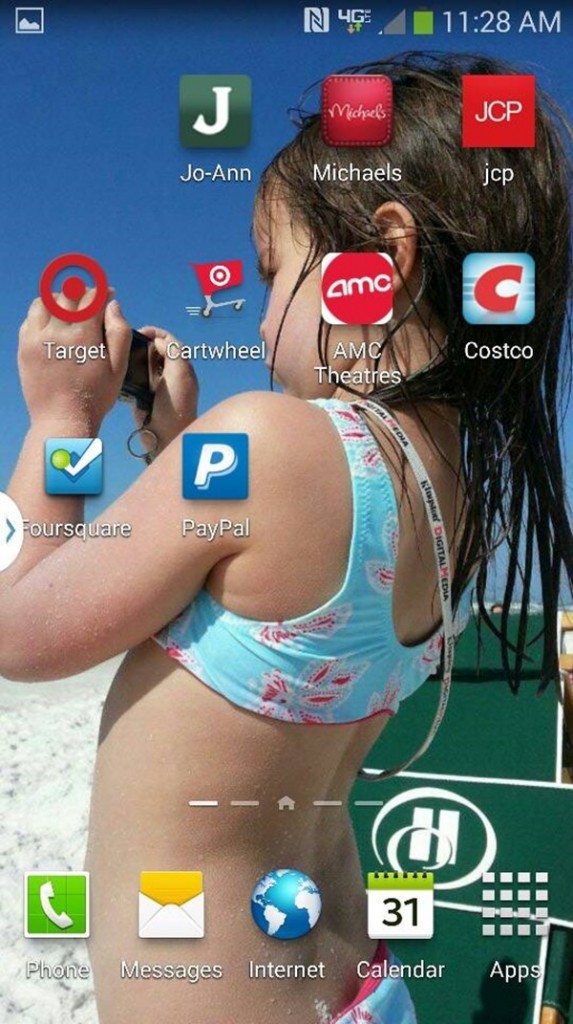 The holidays are here and that, for me, means shopping. Sometimes lot and lots of shopping. The only way to reasonably manage this feat is with sales and coupons.
Because there are several screens on the Note 3, I've dedicated one to store apps. Whether spur of the moment shopping or planning ahead, having these easily assessable has saved me quite a bit of money.
Take Target, for instance. They have their standard app that occasionally has a few coupons.
They also have their Cartwheel app that is only coupons. This is best done ahead of time because you have to choose which coupons to use, but you can save quite a bit with it! The week before Halloween they had a 50% off coupon for costumes in there! You just have to keep checking.
Pair all of those with the email text coupons they send on a weekly basis and you can get quite a bit for your buck without clipping a single paper coupon.
Having the Michaels app saves on my spur of the moment crafting runs. To my surprise there was a 50% off coupon in there on Friday!
When shopping Jo-Ann I pull up their coupon as well as Michaels as they take competitors coupons so I use a Jo-Ann for one item and Michaels on the other.
I could go on and on, but you catch my drift!
So check out your favorite stores and see if they have a dedicated app… it can save you time (no more clipping paper coupons) and money!
It could mean saving enough to save Christmas!