Sample received. All opinions are my own.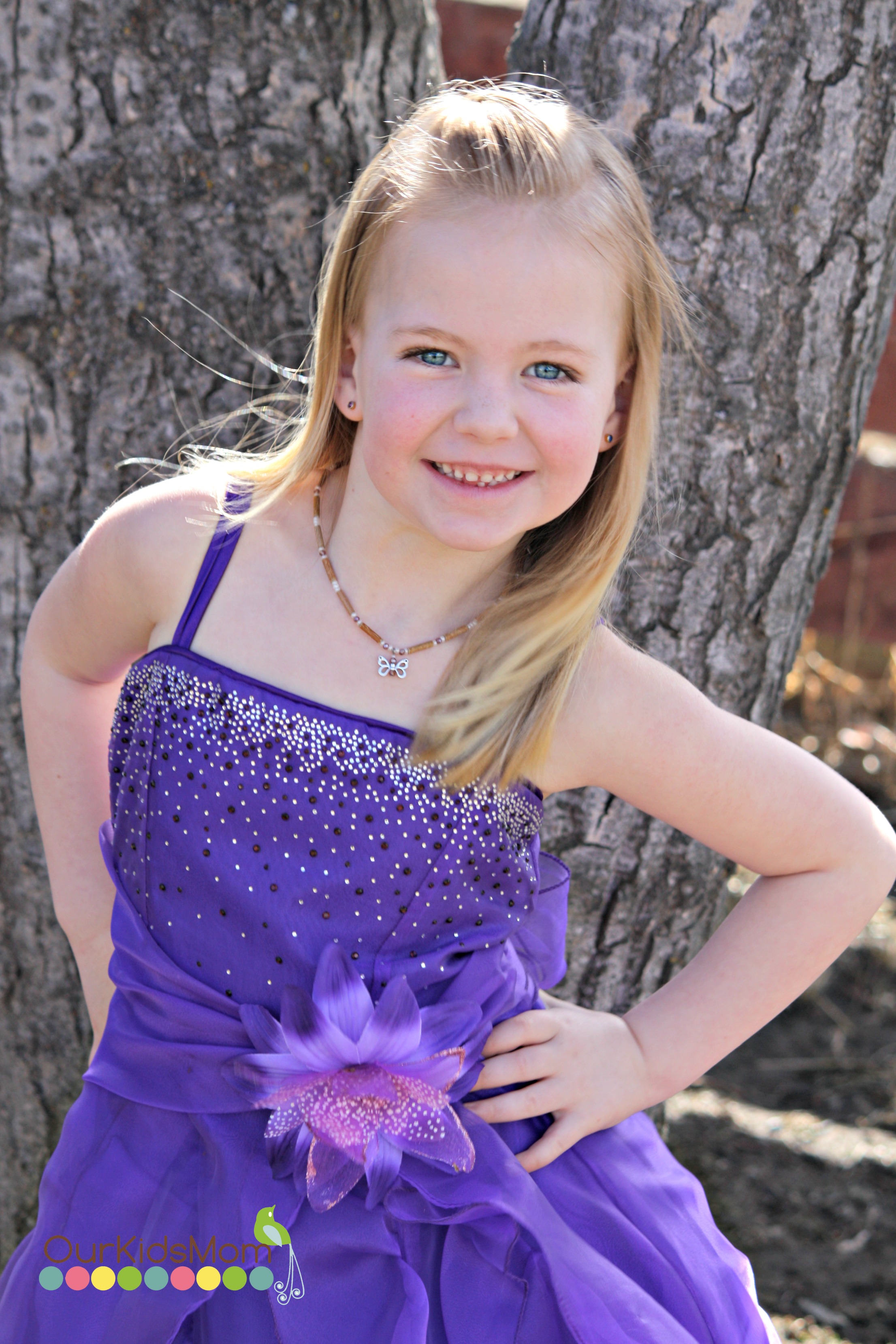 Nooridresses.com has you covered for any occasion that your daughter may need a dress for. Whether it's first communion, flower girl, Christening or just a holiday dress. They have a huge selection of styles, sizes and colors.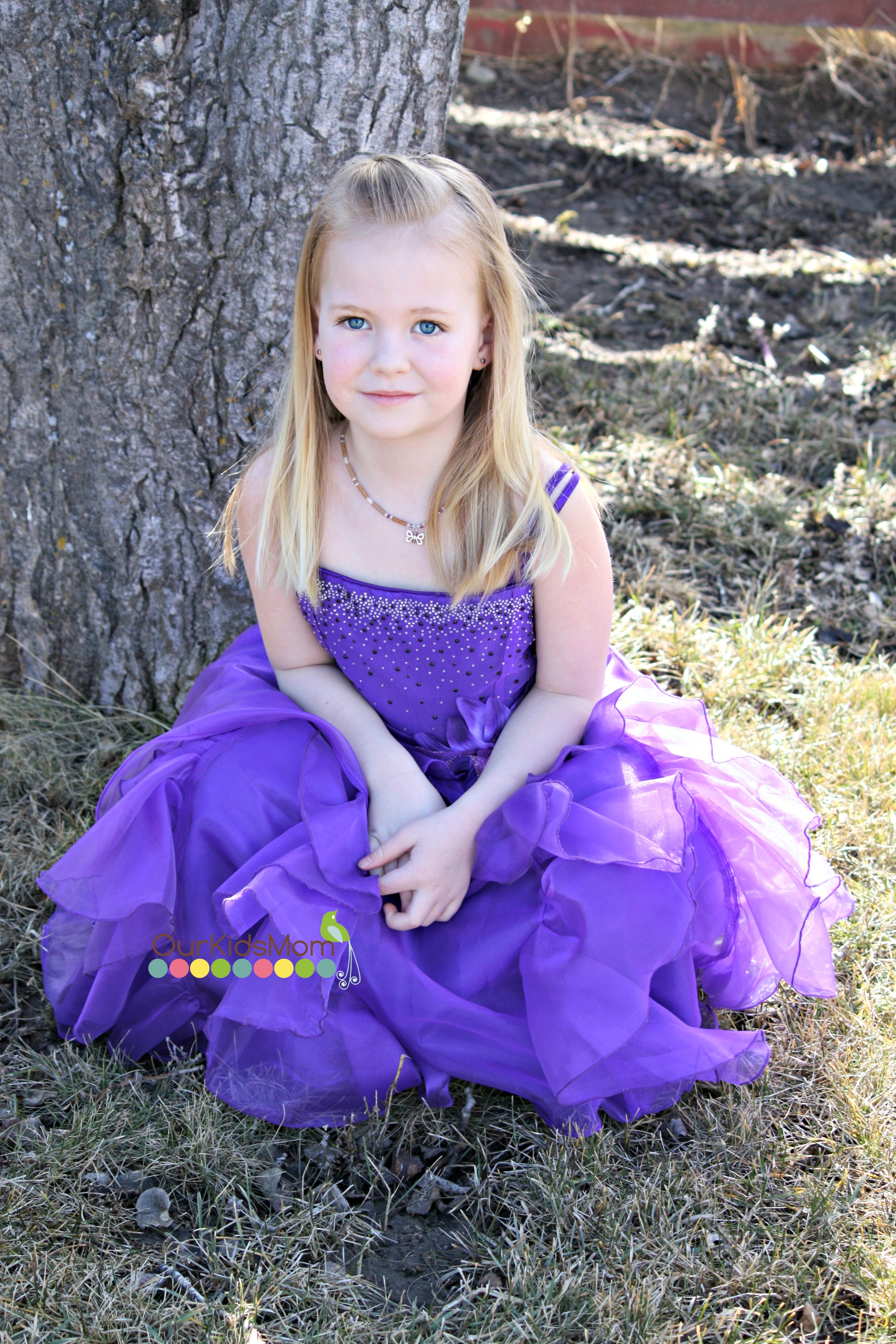 I was sent the Dazzling Purple Rhinestone Crystal Organza Dress in purple for McKenna, and let me tell you it is just as stunning in person as it is in the picture.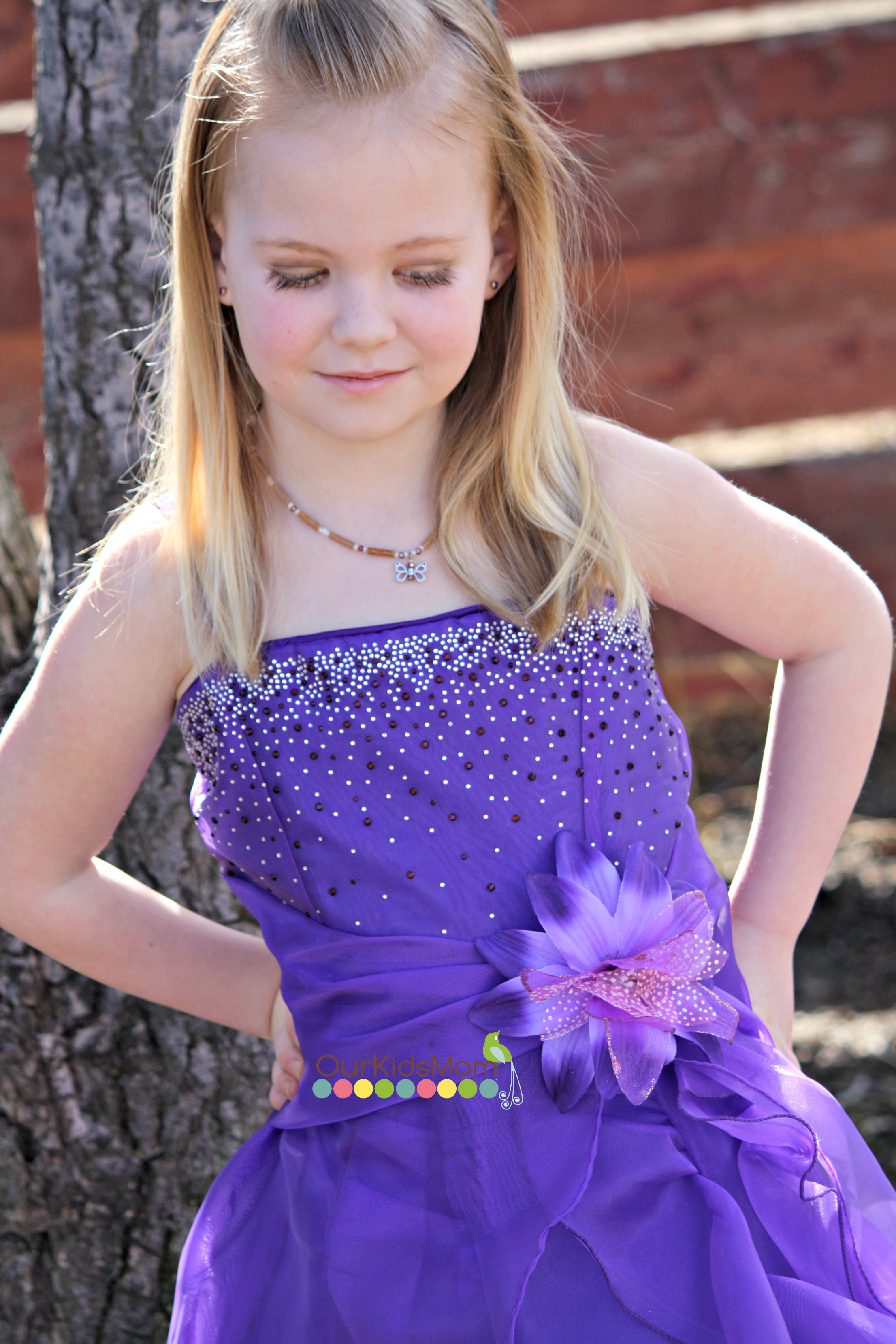 The top of the dress is decked out in gorgeous rhinestones that give it that sparkle that will catch everyone's eye.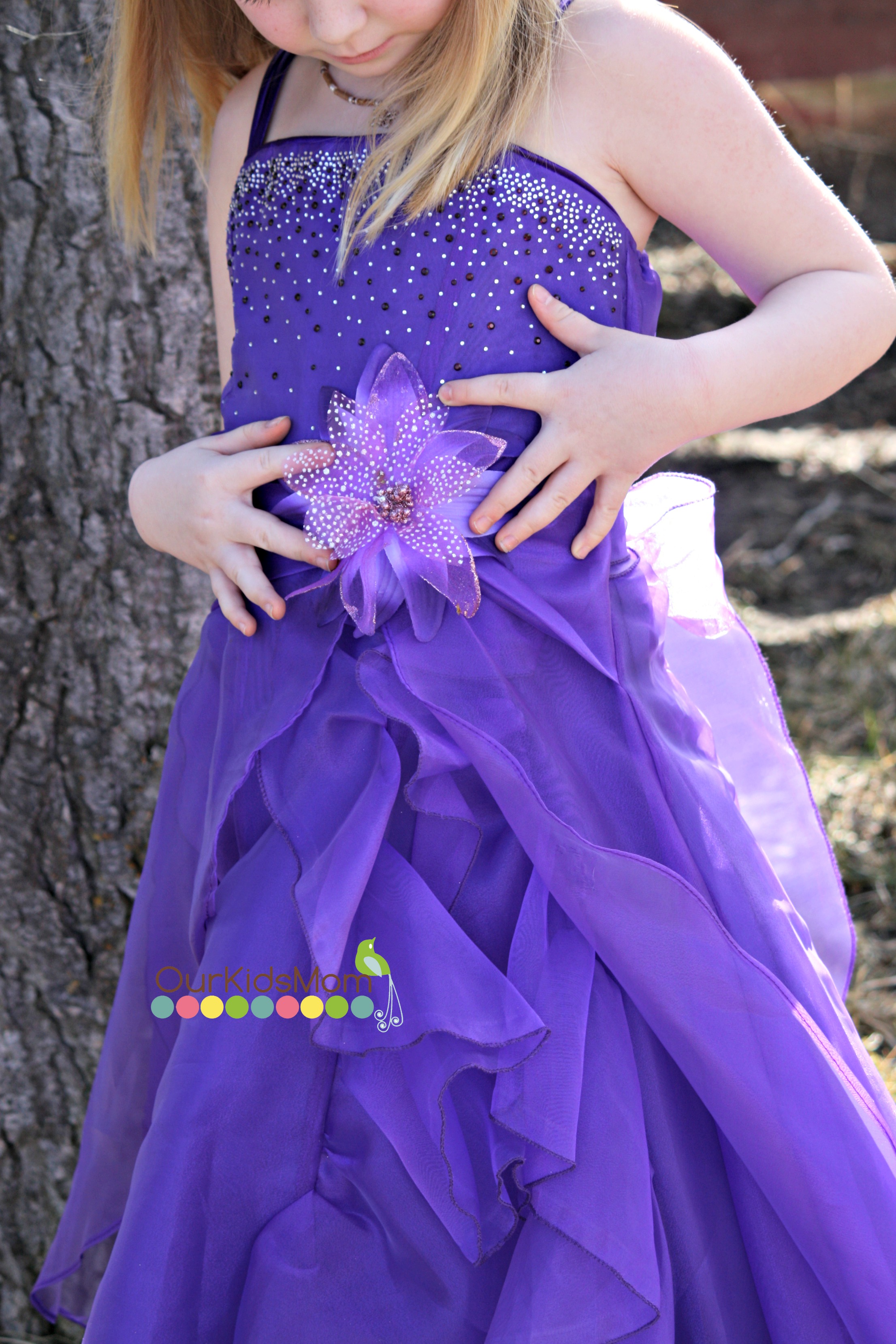 The  bottom is a two tone purple long ruffle skirt, with a side waist  gather and a detachable purple matching flower.  On the back of the flower is a hair clip so you can remove the flower from the dress and use it in her hair.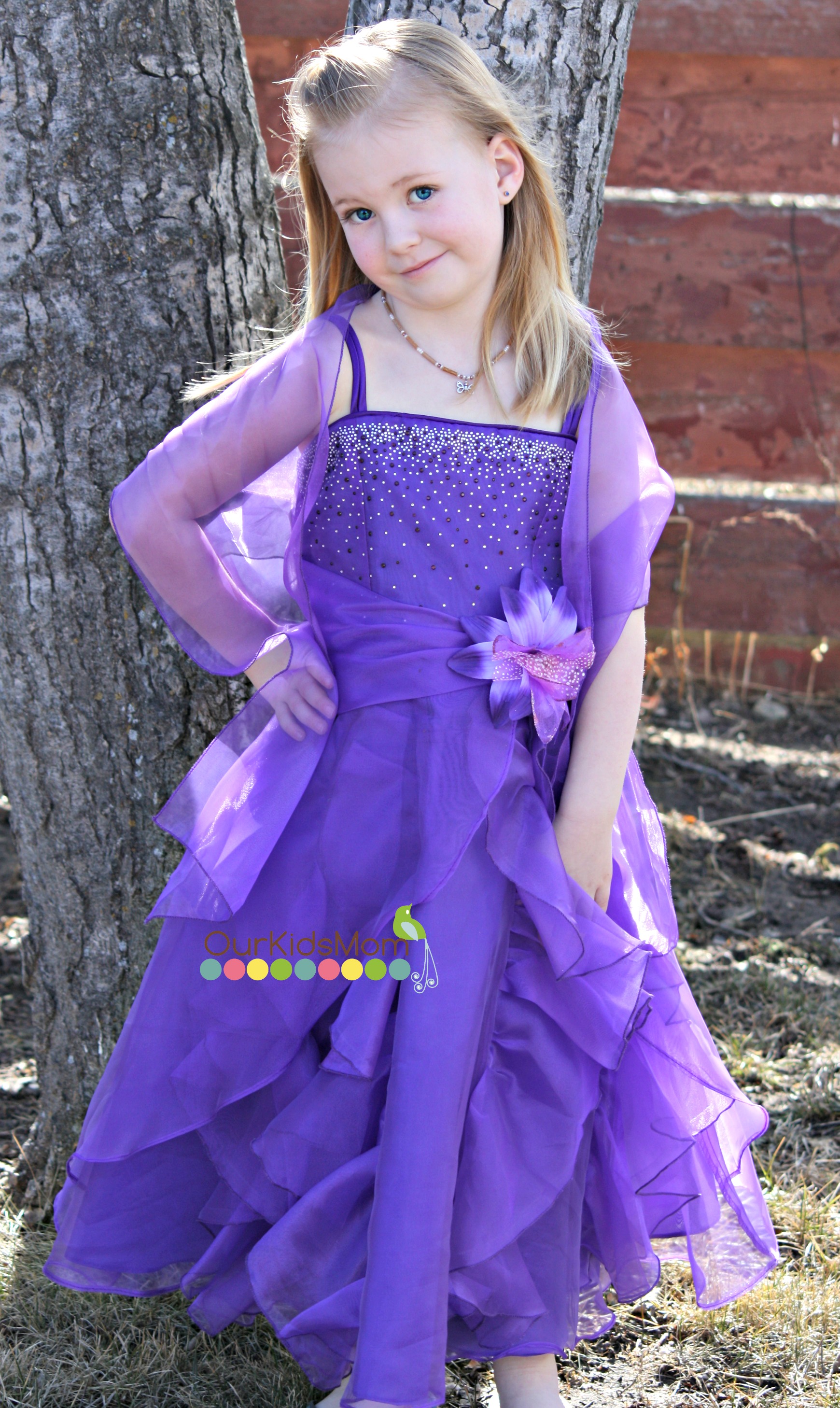 With the dress comes a matching scarf for an added touch of class.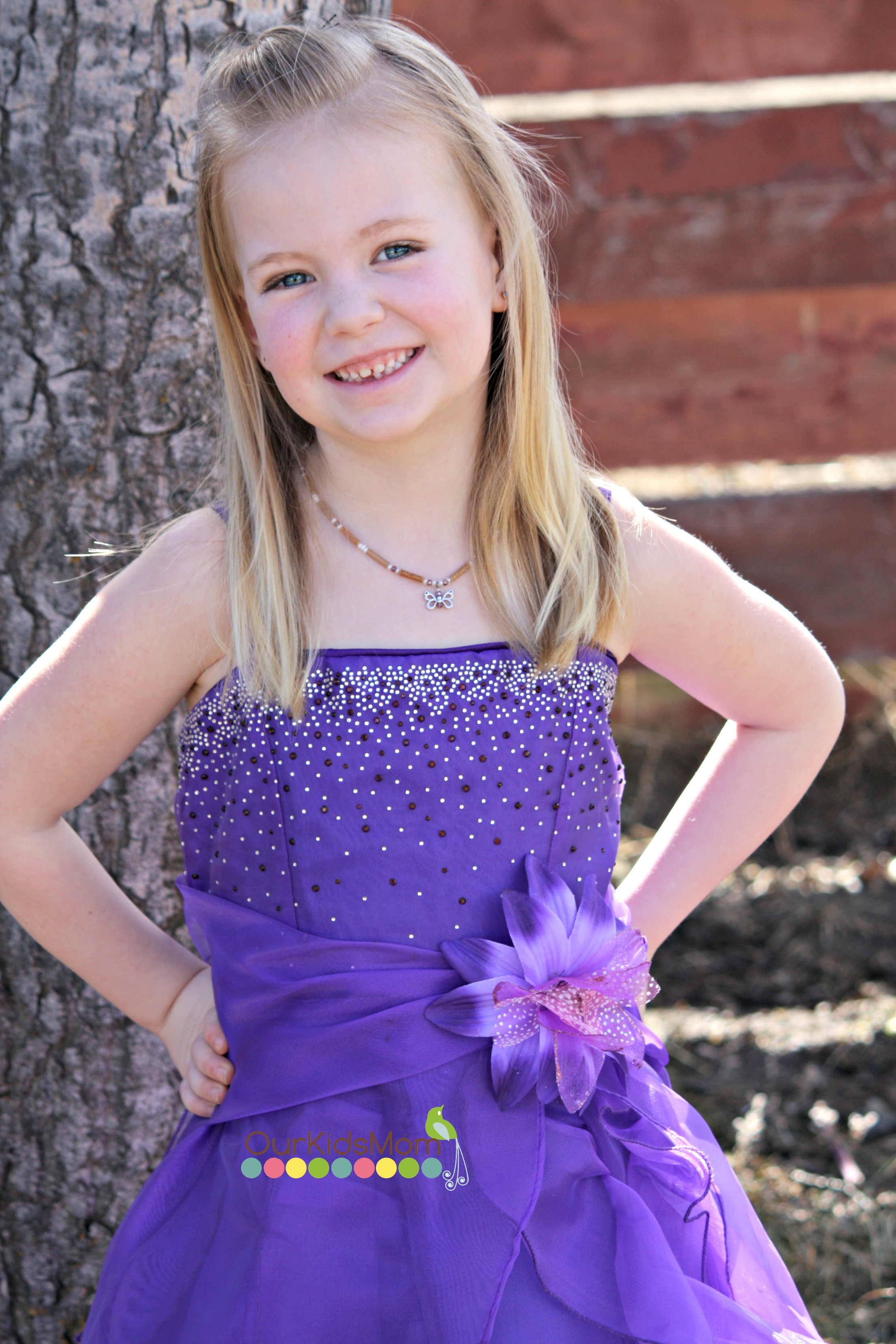 McKenna asks to wear her dress all the  time for any occasion. Every time she puts it on she asks if she looks like a real princess… she spins and twirls with the biggest smile on her face.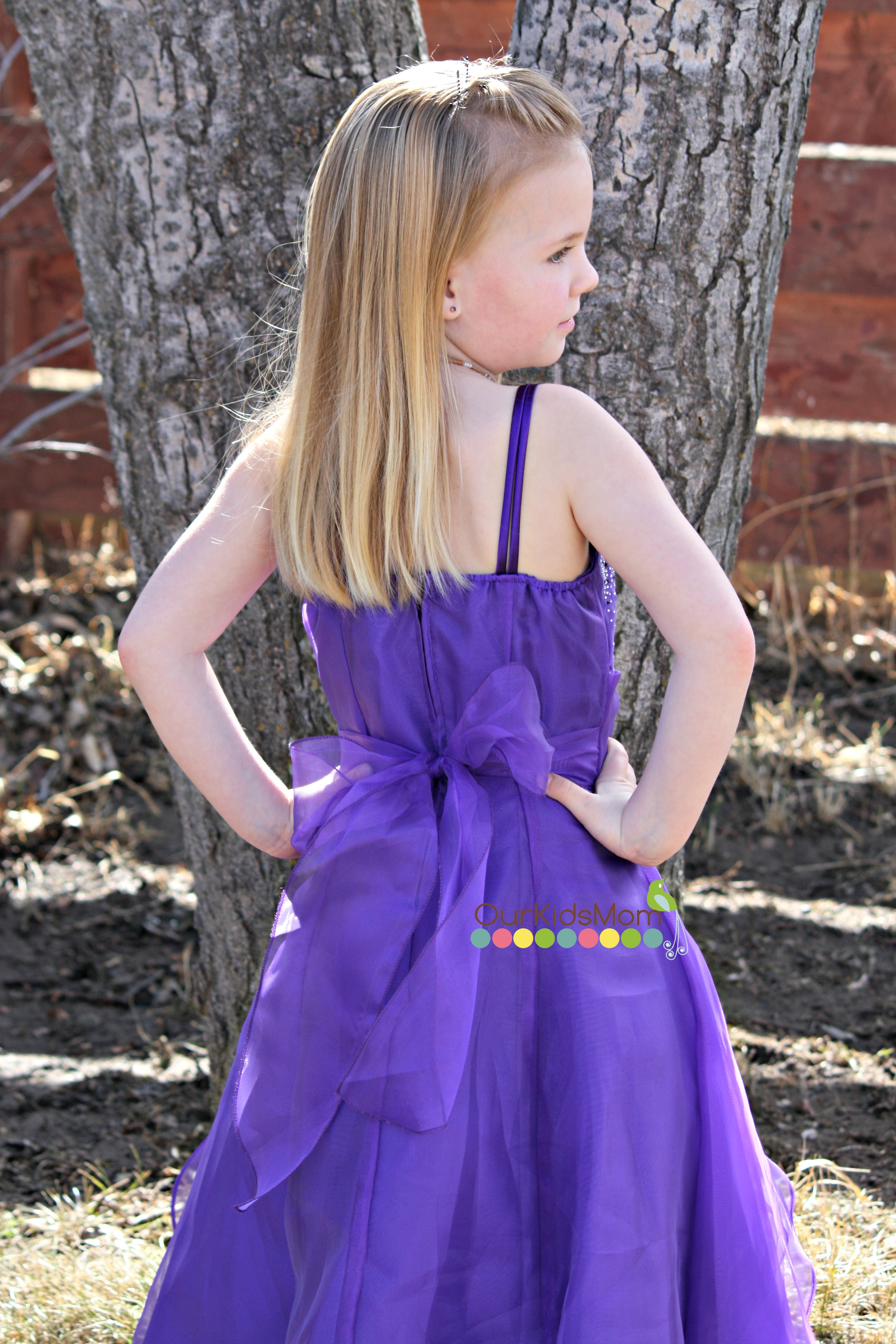 This is our second dress from Nooridresses.com and I have been  so happy and pleased with both dresses. Best of all the prices are incredibly reasonable. You really can afford to get  your daughter a beautiful new dress for any reason.
Head over to www.norridresses.com and enjoy browsing through the endless options of dresses they have to offer.